"Teacher, which is the greatest commandment in the Law?"

Jesus replied: "'Love the Lord your God with all your heart and with all your soul and with all your mind.' This is the first and greatest commandment. And the second is like it: 'Love your neighbor as yourself.'"

Matthew 22:36-39
The two greatest commandments, according to Jesus, are simple!
Love God!
Love others!
That's it . . .
Or is it?
These are wonderful words to live by, but to stop reading this passage here would do a disservice to the intention of Jesus' words.
In verse 40, he continues, "All the Law and the Prophets hang on these two commandments."
This is a statement of profound importance and yet it is often overlooked. Many theological experts point to this passage as referencing all the teachings of the Bible.
All—not some. This includes the ones we use to make us feel okay about judging our neighbor, the ones we use to make ourselves feel better about our hate-filled rhetoric toward other religions or people who live their lives differently than we do. This includes the Scripture verses used to defend the horrors of immigrant separation, torture, misogyny, homophobia, racism, and the host of other deplorable behaviors that plague the past and present of the Christian church. And this includes the ones we use to justify our contempt for those we consider backwards, intolerant, and hate-filled.
Jesus is giving the Pharisees and every reader of the Scriptures the single most important standard by which to live—the only rallying point that can effectively press back against the darkness.
By Jesus' standard, every passage, every teaching, every prophet, and every law should be examined and applied through the lens of loving God and loving others.
So for a church to follow Jesus means that every piece of Scripture, every story, every verse must be viewed through his words: "'Love the Lord your God with all your heart and with all your soul and with all your mind.' This is the first and greatest commandment. And the second is like it: 'Love your neighbor as yourself.'"
These aren't our words; these are the words of the very man every Christian church claims to follow.
A disease of hate runs deep in our nation's bones; it's permeated our psyche and can be found everywhere. From watercoolers to coffee shops to pulpits to political rallies, hate is often in the driver's seat on both sides of any issue, creating deeper and wider lines of separation. And Jesus' two simple commands are the only things that will remedy this epidemic.
But what does this kind of love look like? If we return to Jesus' teachings in Matthew, we get a pretty clear picture of love as God intended:
The King will say to those on his right, "Come, you who are blessed by my Father, inherit the kingdom prepared for you from the foundation of the world. For I was hungry and you gave me food, I was thirsty and you gave me drink, I was a stranger and you welcomed me, I was naked and you clothed me, I was sick and you visited me, I was in prison and you came to me." Then the righteous will answer him, saying, "Lord, when did we see you hungry and feed you, or thirsty and give you drink? And when did we see you a stranger and welcome you, or naked and clothe you? And when did we see you sick or in prison and visit you?" And the King will answer them, "Truly, I say to you, as you did it to one of the least of these my brothers, you did it to me."

Matthew 25:34-40, esv

Feed the hungry.

Welcome the stranger.

Clothe the naked.

Visit the sick and the imprisoned.
When we do these things, not only are we loving those around us, we are actively displaying our love for God.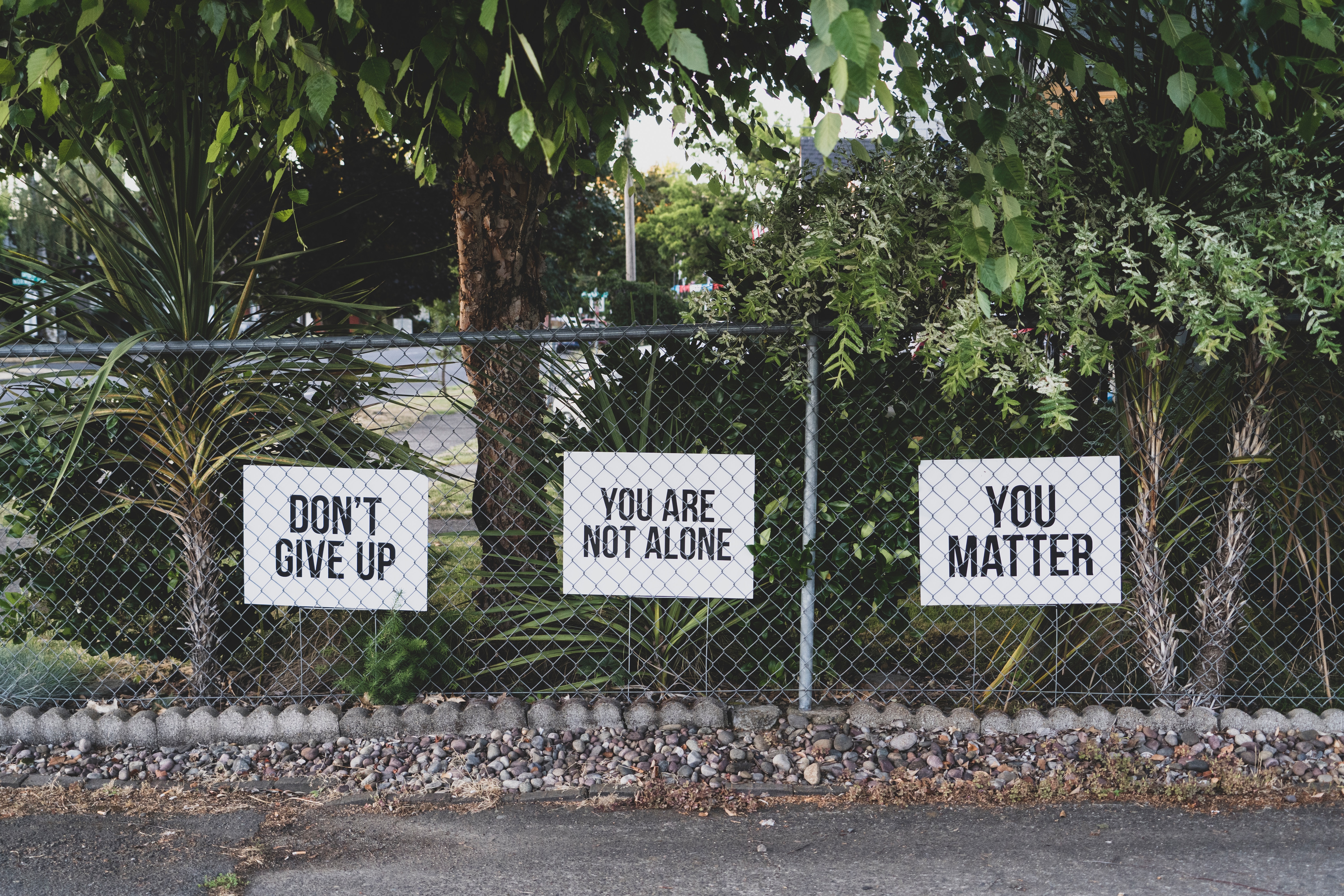 But so often, we get wrapped up in differing sides and miss the opportunity to love. We spend so much time focused on the "what abouts":
What about the way others have treated me?
What about the "right" or the "left"?
What about the wrongs of past administrations?
What about what he or she said?
These are just distractions from the real problem, distractions that divert our focus from the darkness lurking in our hearts—a darkness that allows us to turn a blind eye to the pain and suffering of others or, worse yet, inflict pain and suffering on others, justifying a doctrine of hate by twisting a gospel of love.
But it doesn't have to be this way—and for many, it's not.
Every day, in every town, in every country, there are people who challenge themselves by asking:
Are my words and actions motivated by love?
Is the life I'm living motivated by love?
Around the globe there are many people doing great things that seem to get lost in the sea of fear and negativity. But still they fight back against the darkness with light. These are people who take Jesus' words and his mission and apply them to every aspect of what they do—and the result is a beauty we all should seek.
Because when we do this, so much more becomes possible. Embracing our call to love as God does is amazing to witness. It's what makes things like shelters for women and children possible. This kind of love takes people to the mission field to meet the needs of the broken; it's what gives each of us the strength to slow down and walk with others in their pain. When churches and organizations lead in this kind of love, with pure motives, the church shines like a city on a hill, a light that no darkness can extinguish.
As we build relationships, families, organizations, and communities, we must take care what kind of pieces we put in place. We must use Jesus' teachings as the guide for how, when, and what we build with. To be a Christian is to follow Christ's teachings, not those of any human. To be a Christian is to use those teachings as the standard for each decision we make, for the actions we choose to support.
When this is our rallying point, the place we run to in life's battles, we live by a standard defined by loving God and loving others—no exceptions.
This excerpt has been pulled from Imprints by Patrick Gray and Justin Skeesuck.
Changing the world does not always require grand gestures or an audience of millions. The little things we do often have the most significant impact on those we encounter. Each small choice we make can spread joy or pain, light or darkness, to others. Examining our influence on the lives we encounter through a lens of love and compassion, Imprints explores the long-lasting impact our words and actions have on our world, reminding us that the legacy we leave behind is built on who we are and how we live our lives day to day.
To purchase other books in the Compassion International line, please visit, www.EveryoneNeedsCompassion.com