This article is an excerpt from upcoming book: Overflow by Kenny Luck.
It was an annual tradition for our family, one I looked forward to the whole year long. So, in late November, I sent a text to a friend:
Hey Elizabeth . . . my family is praying for a single mother with children we can come alongside at Christmas. Do any of your people know of someone who is struggling to make ends meet as a single mom this Christmas?
Her reply: I know just the person.
One month later, my son and I were at a massive apartment complex in town. It was a rainy December night and unusually cold for Southern California. Our car was loaded down with colorful bags of wrapped presents, and there was something joyful and risky about what we were doing. We joked that we were on a "mission from God" to find our "drop zone," deliver the "package," and rendezvous at "extraction point Charlie."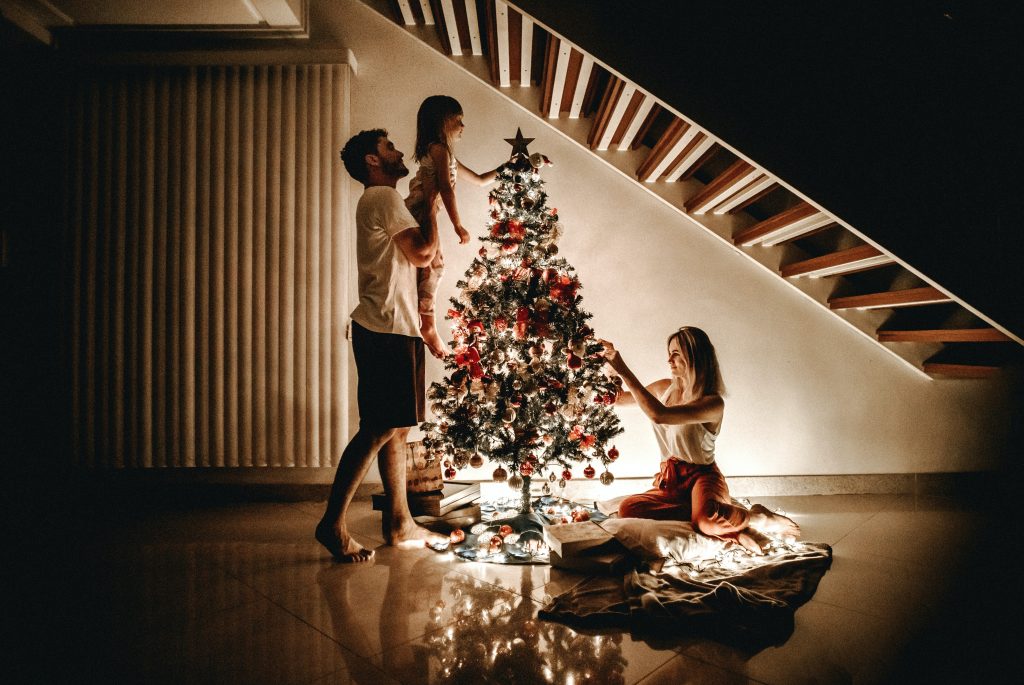 As we rolled down another street, I stared up through the windshield, squinting for clear lines of sight between the alternating blurry then clear strokes of the wipers, looking for a number.
I mumbled to myself and God at the same time: "Come on, eighty-six. Where are you, baby? I need building number eighty-six. Lord, show me building eighty-six."
We had found the thirties and fifties section of the complex but were completely clueless of the housing numbers. Sensing another dead end, I put our truck in reverse again, mumbled some more, and turned down a different street hoping to encounter some divine providence.
On the new street, the numbers on the building to the right read 80, then 82, and so on until I pulled in front of unit 86. Alleluia! The answer to prayer felt a bit like dumb luck, but I was overjoyed and relieved.
Me (to my son): Okay, dude. You are going to bring all this stuff to the door.
Ryan: Me? Why me? Me: Cuz she might recognize me. But she has no clue who you are, and it's better that way. Apartment number twenty-five is right through this courtyard. You can see it from here. Look.
I don't think Ryan would have hesitated had it not been for a shady-looking character having a smoke in the rain outside the building. Funny how a guy simply taking a smoke can look menacing on a rainy night. He was positioned at the mouth of the courtyard too, appearing like a sentry. Ryan would have to walk by him to get to the apartment door, which I could see through the gap in the building.
Me: I am right here watching you all the way. You have to do it. We don't have her phone number, and we can't leave the stuff on the porch in the rain. Besides we have this guy right here hovering and watching us, so we definitely can't ring the doorbell and run. Look, I can see you the whole way. I am right here.
Ryan: Okay. What do I say?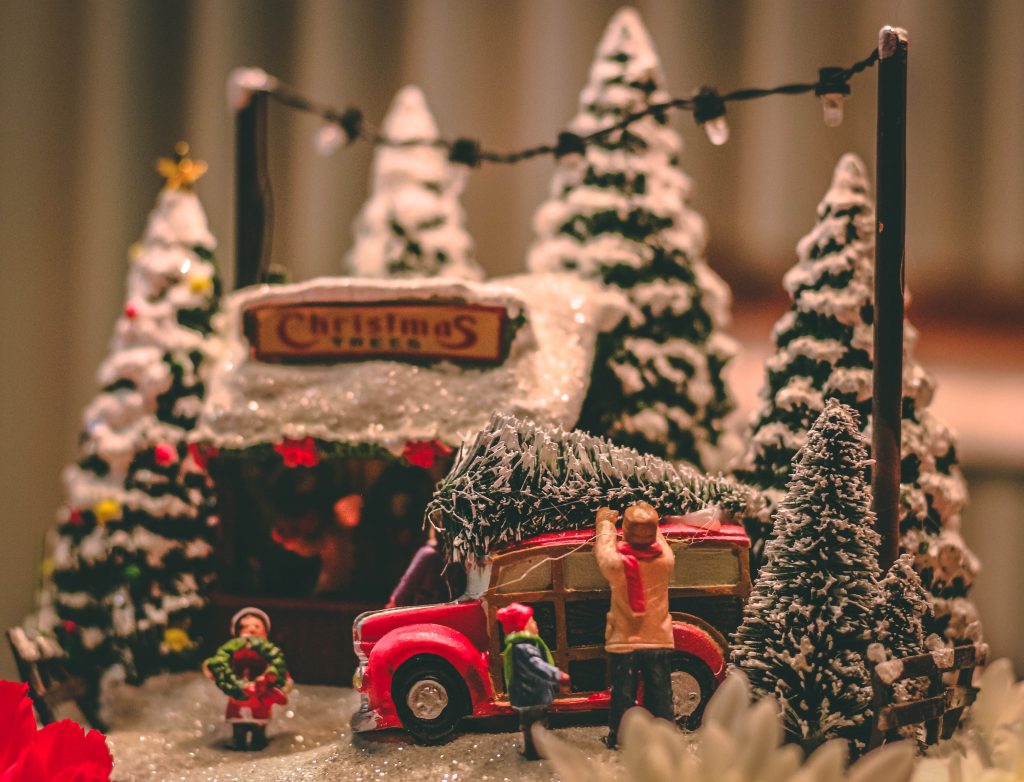 I bit my lip for a few seconds, staring out the window at the door with a gold plated 25 on it, thinking about his question. With the truck engine running, the sound of rain peppering the roof, and a man taking another drag off his cigarette in the courtyard entrance, our quest was at a turning point. Helping a thirteen-year-old talk to an adult to deliver a bunch of gifts anonymously—courteously and nonthreateningly—is not as easy as it seems.
Me: Okay, say this: "Are you Terrie?" So you can confirm we have the right place. Then say: "I have some gifts for you and your daughter." Then hand her the gifts and say, "Merry Christmas." That's all you need to do. Got it?
Ryan nodded, got out of the truck, grabbed all the bags from the backseat, and was off to apartment number twenty-five. He passed the cigarette man just fine, ambled through the rain across the courtyard, got to the green door, knocked on it, and waited.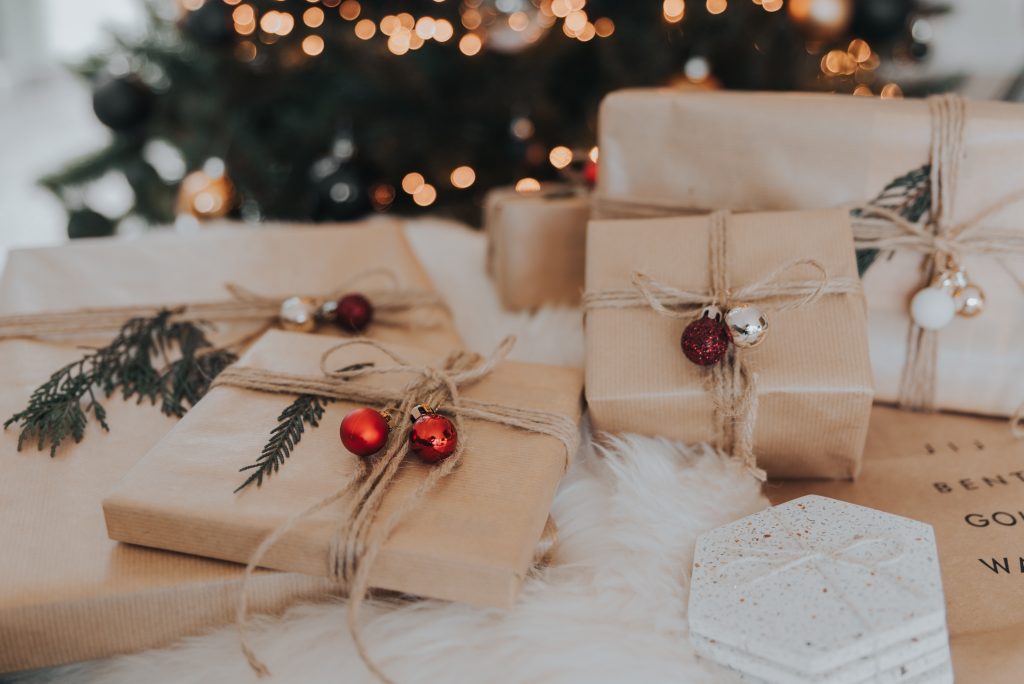 After about thirty seconds, I had a sinking feeling that no one would answer. Our intel had said this was the best time to deliver. Relieve Someone's Pain I watched Ryan knock again and, after about five seconds, the door opened.
As Ryan quizzed the short Asian woman in the doorway, she looked a little perplexed. Her nod confirmed we had the right "contact" for delivery. Then I saw the woman look down quickly at her left leg where a three-year-old in footed pajamas clung to her pants, undoubtedly curious about the large boy holding packages.
Unable to hear any dialogue, I then saw Terrie shrug her shoulders, clasp her hands together over her chest, and engulf my son in what I know for him was an uncomfortably long bear hug. That's when, for me, time slowed and the moment hung in the air. For me as a dad, the image of my son and this single mom on that porch in the rain was one for the ages. I got to savor it for all of four seconds before Ryan was released from the grip of gratitude.
He gave his parting wish of "Merry Christmas" and then ran to the "extraction point." Jumping back into the truck, he was all smiles, his face flushed red and his breath visible from the cold.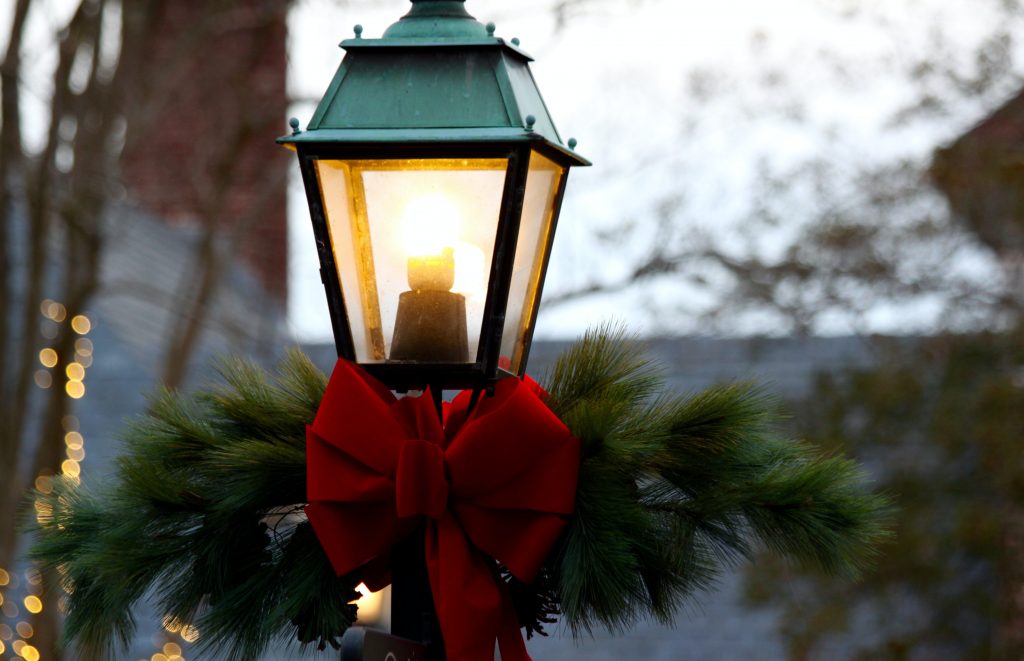 Me: So, how did it go?
Ryan: I told her I was just the delivery person and that the gifts were from a family at church. Then she hugged me.
Me: I saw that. Perfect, bro. Great job. Let's roll.
Mission accomplished.
For the entire year leading up to this cold December night, each member of the family had saved pennies, nickels, dimes, and quarters for the purpose of helping someone we would never know. No one talked about it. The days passed by. Leftover change hit jelly jars, mugs, jewelry boxes, and ashtrays in the family cars, accumulating steadily over the year. A few days before delivery day, the family spent an afternoon consolidating all the change— separating, counting, and making rolls of quarters, dimes, nickels, and pennies. Each year we would have a contest to see who could guess the total amount saved as we looked forward to the final number we could put toward a family. We thought through the practical and personal needs of a single mom and plotted an attack plan for hitting different stores, getting gift cards, and selecting presents. We shopped, wrapped, prayed, and delivered. We owned this uniquely, start to finish.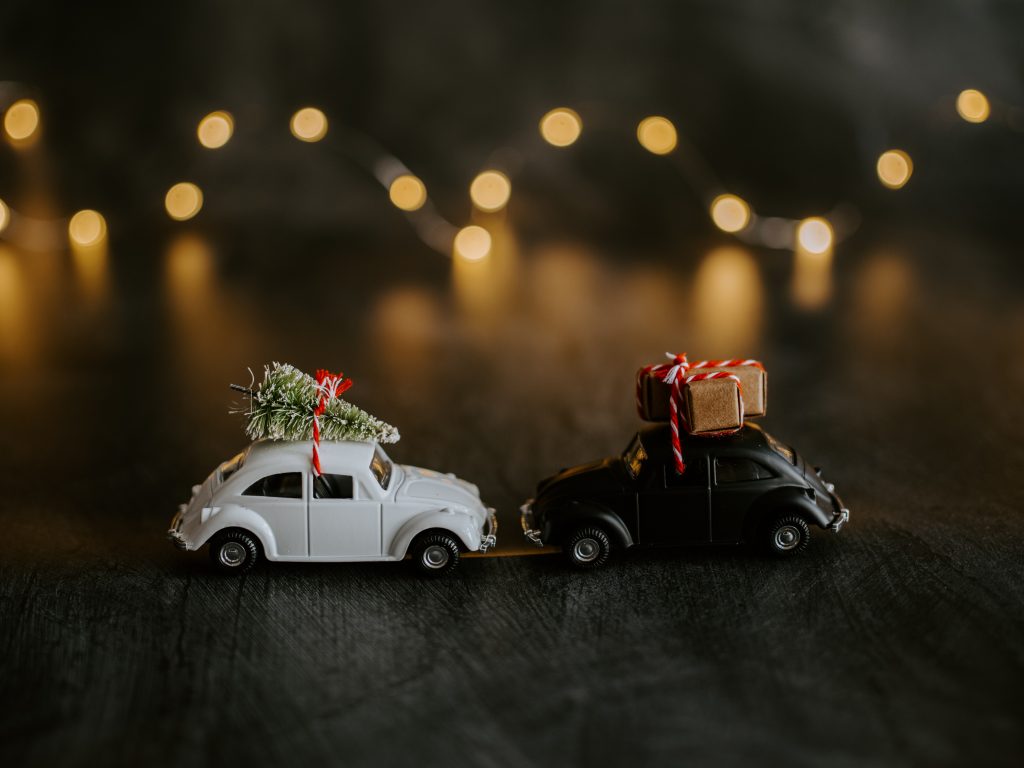 The joy my family experienced comes from knowing that whoever God selects for us to serve is probably someone who feels alone in her circumstance, someone we can come alongside in Jesus' name. My family didn't know the emotional or psychological challenges of living as a single working mother. But that night we rejoiced that she was comforted and encouraged by God.
The hug my son received was worship. The smile on his face was worship. The joy I experienced on Christmas morning was worship. The renewed hope I discerned in Terrie's expression was worship. Why worship? Because when God meets us or someone else tangibly, the experience brings with it security, freedom, and encouragement to face the realities of life. It is a theophany—a visible manifestation to a human being that the God of the universe cares, has moved visibly toward that person, and is blessing him or her in real time and space.
When I think of Terrie the single mom and her authentic response to Operation Solo Mama, my mind goes to another woman, another theophany, and another occasion for worship because God was thinking specifically about her and blessed her.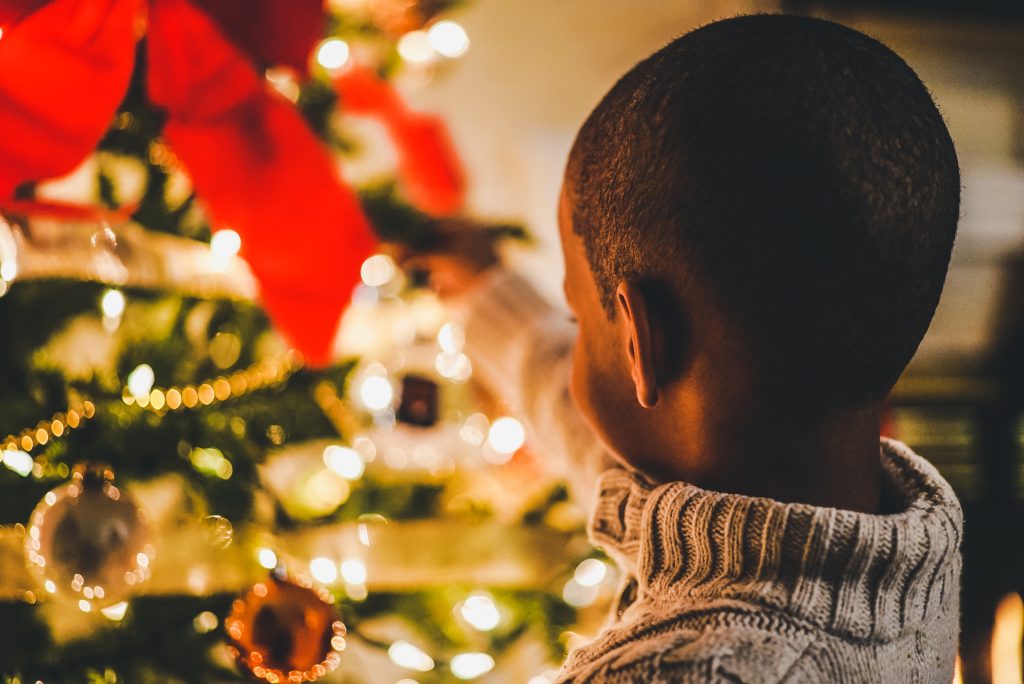 And Mary said, "I'm bursting with God-news; I'm dancing the song of my Savior God. God took one good look at me, and look what happened—I'm the most fortunate woman on earth! What God has done for me will never be forgotten, the God whose very name is holy, set apart from all others." (Matthew 5:38-42 NIV)
God is mindful of all who feel isolated and alone because of private issues they never anticipated or wanted. Are we? The Mighty One empowers his spiritually mighty followers to be mindful of those who suffer in silence in order to relieve the pain of loneliness and scarcity and create anthems of praise on earth. The Holy Spirit is calling us to enter and relieve pain around us, wherever and whenever possible.
While women weep, as they do now, I'll fight; while children go hungry, as they do now, I'll fight; while men go to prison, in and out, in and out, as they do now, I'll fight; while there is a poor lost girl upon the streets, while there remains one dark soul without the light of God, I'll fight, I'll fight to the very end! – William Booth
---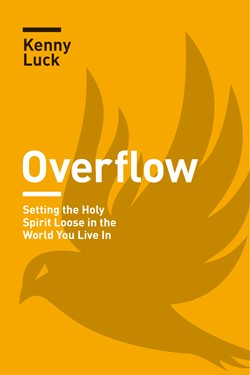 Men: Do you realize that God can be found wherever you are—where you work, work out, live, play, and pray?
According to Acts 2, God is in you—the Holy Spirit has taken up residence in you as part of your birthright as God's son. But also, God is in the world—because you are in the world. God's work in the world is not some vague, squishy thing; it's an outworking of His Spirit in your everyday life.
What does God want to do in and through you? Christian men often wrestle with that question. The answer is twofold:
Give yourself over to the abiding presence of the Holy Spirit.
Let God use you to transform the world with His good news.
This is the big idea of Overflow: God works in us and through us to change the world around us. Join Kenny Luck, a spirit-filled men's ministry leader, in this mission briefing to prepare you for the privilege of working with God to change the world.