So much has changed in the last decade for kids. For most of us, the life that we knew as teens is completely foreign compared to what our teens are facing today. With the introduction of social media, new technology, and changing social pressures, we as parents need all the help we can get!
Introducing Axis!
Axis is a team of Gospel-focused researchers creating culturally relevant guides, videos, and audios that equip parents of teens to have deep conversations about faith. This month, the Axis series will be released through Tyndale with 10+ guides focusing on topics ranging from TikTok to Eating Disorders. These books are so helpful in wading through the weeds of today's emerging culture.
To learn more about Axis and their resources, check out this podcast with Evan Barber of Axis about navigating conversations with teens, specifically Gen Z about worldview and pop culture!
---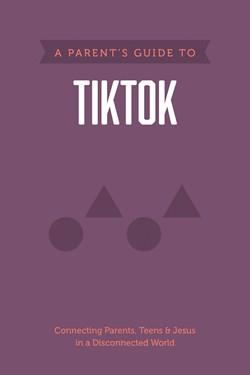 Imagine gaining international fame by lip-syncing or dancing to your favorite songs. TikTok's short video format allows users to create and watch content ranging from ridiculous and fun to graphic or even dangerous.
Dive into this entertaining app and learn:
How it works
How to create an account
How to set up parental controls
How to teach teens to use it wisely
Plus, enjoy a list of discussion questions to foster conversation before and after your teen downloads the app.