But Jesus said, "Let the children come to me. Don't stop them! For the Kingdom of Heaven belongs to those who are like these children."

Matthew 19:14
In the passage above, Jesus reminds us that the Kingdom of Heaven is (also) for the children! One of the best ways to expose our kids to this kingdom is through reading the Bible regularly, and one of the best ways to do that is through a daily devotional. Devotionals provide bites of the Bible for your children to sit with and extra explanations or prompts to help them learn the truths of God's Word.
Here 5 daily devotionals to help your children engage with God's Word: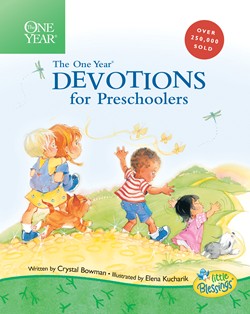 Your preschooler will join Kaitlyn, Zoe, Parker, and Jack—and together they will learn to walk with God in everything they do.
Watch your young children grow in their understanding of God as you meet with Him together using this One Year devotional. Each reading includes a Little Blessings illustration with a short Bible verse and devotional thought that gets you and your child talking about the simple truths of Scripture. A fun, rhyming prayer completes each devotional.
A great way to get young children interacting with Scripture daily.
---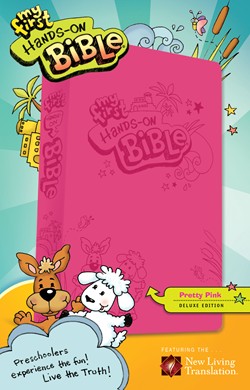 My First Hands-On Bible is a fun and simple, yet meaningful way to engage preschool, prekindergarten, and kindergarten children (ages 3–6) with the Bible while helping them build a solid faith foundation. Each lesson focuses on a specific Bible point through a variety of activities in order to reinforce and help young children remember the stories and lessons. Using common household items, you can help your children have a "hands-on" learning experience while engaging them in 85 key stories from the Bible.
My First Hands-On Bible doesn't just retell the Bible stories; it also includes actual Scripture from the easy-to-understand and easy-to-read Holy Bible, New Living Translation. In addition to the stories and activities, there are fun illustrations, prayers, and a special Jesus Connection feature.
---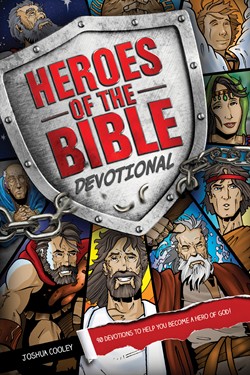 From Noah to Ruth to Hezekiah to Paul, the Bible is filled with stories of ordinary people who had heroic faith and who, through God's power, performed some pretty amazing feats! Their stories can inspire all of us to live like true heroes of faith.
Inside this exciting devotional, you'll find the following sections:
A Hero's Tale—90 devotions about real people in the Bible and their heroic stories of failure and triumph
Decoding the Message—a section in each devotion to help you apply the hero's story to your life today
Battle Plan—your personal guide to help you live like a hero
Message from Headquarters—direct instructions from the Bible
And even more . . . to help you become a hero of God!
---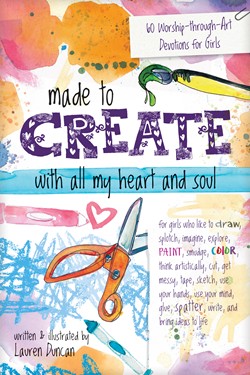 A Tyndale Kids Title ECPA 2020 Christian Book Award Finalist!
For girls who like to draw, sketch, imagine, explore, paint, smudge, color, write, and bring ideas to life! They are a wonderful work of art, a unique creation put together by a loving God who has big plans in mind for your kids!!
Paint, doodle, and craft your way to a better understanding of who God created you to be! Your child will learn art concepts and do fun projects with Lauren, an art teacher who wants to show how to use your child's God-given talents to worship Him! Each day, they'll read a Bible verse and a short devotion from Lauren, and then they will make a work of art that will encourage your creativity and teach them something about their Creator! Devo includes:
Six pages of full-color patterns to cut out and use in art projects
Lay-flat binding for easy reading and doodling
Printed on uncoated paper to encourage coloring in the book
Space for doodling and journaling throughout
Learn art concepts like perspective, composition, color theory, and more
Practice skills like hand-lettering, painting, line-drawing, and more
---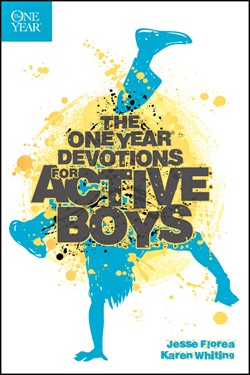 The One Year Devotions for Active Boys by Jesse Florea and Karen Whiting
What do you get when you mix good stories that relate to real-life issues with science experiments, puzzles, jokes, riddles, and more?
The One Year Devotions for Active Boys, a devotional you won't want to put down! Combined fun elements with Scripture and life-application stories to make this a one-of-a-kind devotional that is never boring and keeps things moving for active boys.
Find out how real people interacted with God while discovering solution to contemporary issues. But there's not just text to read—this devotion has things to do, make, discover, and share.
---
To discover more daily devotionals for kids, learn more here!