March 16, 2016
Tyndale's 12th Annual Pancake Breakfast
Tyndale's 12th Annual Pancake Breakfast
On Friday, March 11, 2016, Tyndale held its 12th annual Pancake Breakfast. Every year, the Tyndale Executive team serves pancakes, sausage, fruit, and coffee to over 200 employees. It's one of Tyndale's favorite events!
The first Pancake Breakfast was held on March 8, 2005. The idea came from the Executive Retreat at Starved Rock in January, 2005. As the leadership team decided on core values, they talked about adding fun activities to Tyndale's corporate calendar. It didn't take much to convince the team that serving breakfast would be a great way to thank employees for their hard work! Tyndale Founder Dr. Ken Taylor served at the very first Pancake Breakfast, just three months before he went to be with the Lord on June 10, 2005.
Take a behind the scenes look with the pictures below.
Tyndale Executives prepare for breakfast. (From left to right: President Jeff Johnson, Executive VP of Finance Paul Mathews, Senior VP of Beers Publishing Group Ron Beers, VP of Sales Dave Endrody, Facilities Manager John Hoffman, and VP of Publishing Services CJ VanWagner)
CEO Mark D. Taylor serves Client Sales & Services Manager Eric Siewert.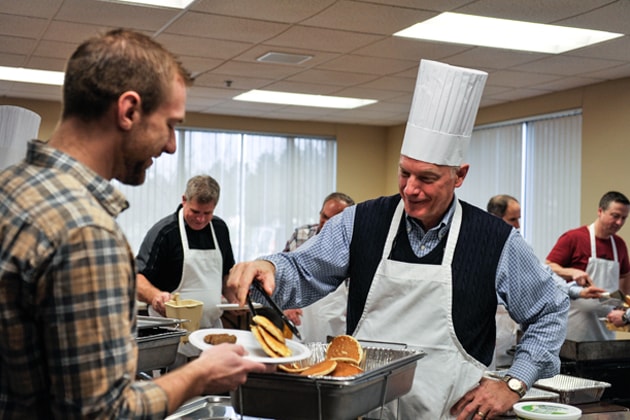 President Jeff Johnson loads another batch of pancakes and serves employees.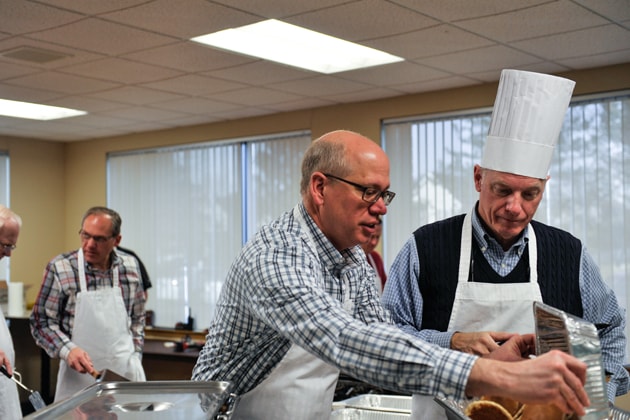 VP of Operations John Seward pauses to smile for the camera.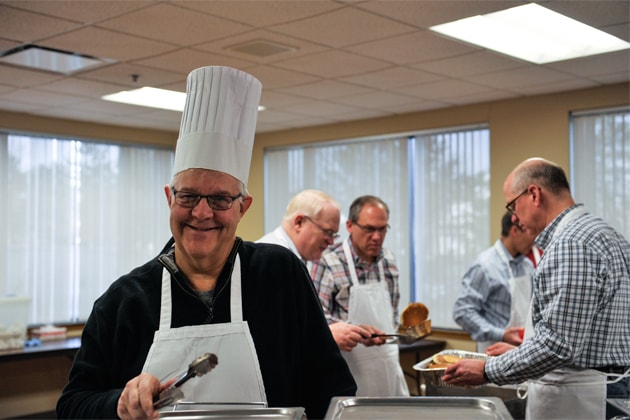 VP of Sales Dave Endrody and VP of Publishing Services CJ VanWagner spend the morning flipping pancakes.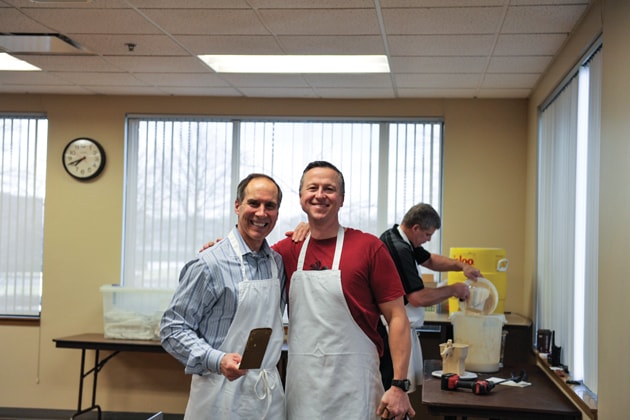 Tyndale employees enjoy breakfast together.