The Tyndale Foundation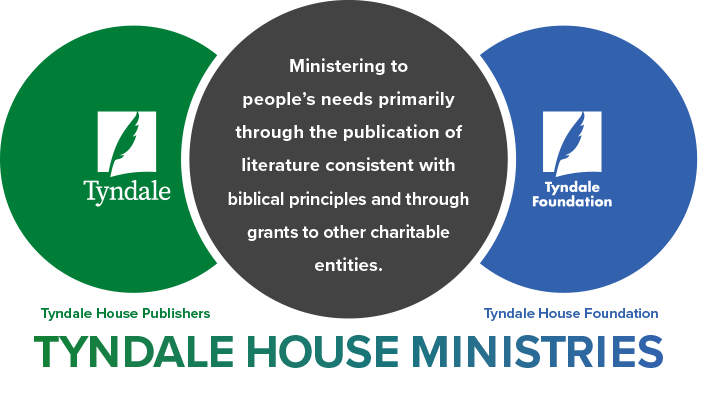 In 1962, Ken Taylor founded Tyndale House Publishers as a way of publishing his book Living Letters—a paraphrase of the New Testament Epistles written in everyday, easy-to-understand English. Thanks to early partnership from the Billy Graham Evangelistic Association, the book became a runaway best-seller. In 1963, Ken and his wife, Margaret, started Tyndale House Foundation so that they could give away royalty money from the rapidly-increasing sales. Since Living Letters was God's Word, any royalty income should be considered God's money, they decided. Through Tyndale House Foundation, all royalties from Living Letters, The Living Bible (published in 1971), and the New Living Translation (launched in 1996) have been distributed to mission organizations operating all around the world.
In 2001, Ken and Margaret transferred ownership of Tyndale House Publishers to the Foundation, adding millions of dollars in annual dividend payments to the Foundation's ability to create and strengthen partnerships through grantmaking. In 2019, Tyndale House Publishers and Tyndale House Foundation merged into a single organization and operate today as sister divisions of Tyndale House Ministries. Today, Tyndale House Foundation remains totally committed to the legacy of radical generosity passed down to us from our founder.
Current THF president Jeremy Taylor represents the third generation of Taylor family leadership of the Foundation, and he continues to oversee several million dollars in grants paid to other Christian ministries and mission organizations each year. The Foundation is governed by a Board of mission professionals who ensure that the Foundation's resources are stewarded and allocated wisely. Since 1963, Tyndale House Foundation has distributed over $110 million (equal to $234 million in today's dollars) through grants and program spending, all to the glory of God.