Cheryl
Sales Operations Director, 18 years of service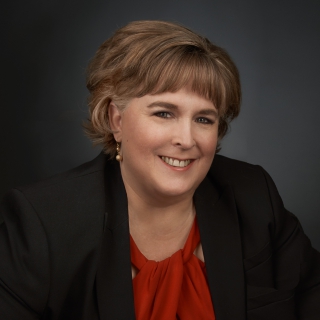 What first attracted you to Tyndale House Publishers?

Cheryl: I knew that if I ever had to change jobs I would want to work for Tyndale because it had such a great reputation or one of the music companies in Nashville because I loved the Christian music industry. So, when I got laid off from my previous job, Tyndale actually contacted me and asked if I wanted to apply for an open position . I jumped at the opportunity and the rest is history. I have not regretted moving from California to the Midwest, this is a great place to work and live.

What has made your department a pleasant/​enjoyable place to work?

Cheryl: I have loved being on the best fiction publishing team in the business! We working as a team, everyone has a part in developing, printing and marketing books. Our marketing team is well led and it's a privilege to work with all the teams in the building to get our product in the hands of consumers. It is our hope that our books will minister to them.

What has made Tyndale House Publishers a unique/​exceptional place to work?

Cheryl: Tyndale is one of the most unique places I've worked in the Christian product industry. I believe it has the best leadership team in the business, very fiscally managed and every product that is published must "minister to the spiritual needs of people." The fact that they give a large portion of its profits to ministries and foundations makes me proud to say I work at Tyndale.