August 1, 2016
Tyndale's Interns Share about Their Experiences
Tyndale's Interns Share about Their Experiences
Every summer, Tyndale invites a group of interns to experience the world of publishing. Tyndale hosted five interns in four different departments this year. Amy Ballance, Design intern, and Elijah Erickson and Hannah Bolds, Social Media interns, share about what they've learned during their time at Tyndale. They also share their favorite parts of their jobs and an interesting fact about themselves.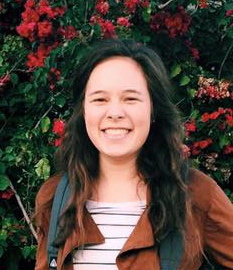 Amy Ballance, Design Intern
During my time at Tyndale, I've learned what it means to be a strong designer. A designer shouldn't just be capable of creating an aesthetically pleasing piece, but be able to problem solve, consider all of the logistics, and have passion! I've also learned how valuable it is to be a part of a collaborative team that challenges and supports me.
The best part of my job is being surrounded by so many talented artists and designers. I've been able to shadow many of the Design team members and have heard their stories, seen past and current projects, and have received valuable work advice. It's been a joy to learn from them and to see how it's affected my own work.
When I was young, I wanted to grow up and become a comedian.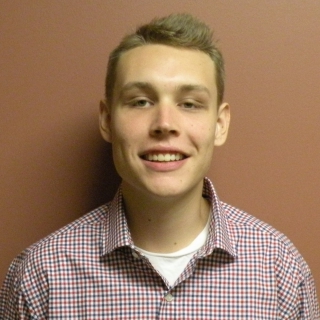 Elijah Erickson, Social Media Intern
I've learned a lot during my experience at Tyndale. The first lesson I learned was to put God first in everything. This may sound cliché, but it really is true with this company. It has been amazing to see such a well-run business can still focus on what truly matters. The next lesson I learned was about listening. At Tyndale, I've always felt like my ideas mattered. This is not common with interns, and it has been cool to see God work through this. I've learned so much from everyone at Tyndale, and I'm excited to take what I've learned into my final semester in college.
My favorite part about my job has definitely been being a part of some new product launches. It has been a great opportunity for me to learn how to be strategic. I've gained a new perspective on intentional brand management and innovative product lines.
I am directly related to five pastors. My father, grandpa, and three uncles are all pastors.
Hannah Bolds, Social Media Intern
The most significant thing that I have learned through my experience at Tyndale is that it requires an in-depth process get most things done! Each person has to meet with many people and have countless discussions about how to successfully execute their main objective, but the work is always, always worth it.
My favorite part of my job is being able to sit in (and sometimes talk) on conference calls with other agencies all over the country to help reach our goals.
When I was seven, I was fishing in Florida and caught two baby sharks a little over half my size! This might explain why I don't like swimming in the ocean.