October 3, 2016
We Are the Starry Eyed: MOMcon 2016
We Are the Starry Eyed: MOMcon 2016
When was the last time you felt fully alive? The last time you were so swept up with wonder that it took your breath away? That kindness made you feel powerful? Or audacious hope unraveled fear? This is the year to experience all of it.
MOPS International Leadership Conference 2016 took place September 29 – October 1, 2016 at the Wisconsin Center in Milwaukee. The theme was Starry Eyed.
MOMcon is a time to rest & worship, learn & pray, connect & grow alongside women who share a desire to mother and lead well.
The best moments of a MOPS meeting + national speakers + musical talent + shopping + about 3000 of our best girlfriends = MOMcon, and it only happens once a year!
For moms, MOMcon is…
Your time to breathe in the winds of wonder,
while you worship your heavenly Father with thousands of others in this sisterhood of mothering. Main sessions will propel you to embrace new heights while workshops and intensives dig deeply and practically into the topics mattering most to you.
Choose Wonder.
A place to explore the hills of hope,
your spiritual journey and prayer life will bask in the beauty and solitude of moments to seek God's voice, who cheers you on and calls you His own. You'll relish the gift of time you give to yourself and be embraced by fellow sisters and leaders as you laugh, play, eat and grow together. The hills are calling and the mystery that awaits promises renewed perseverance and assurance that everything you are doing, counts.
Choose Hope.
Your answer to the call to be a conduit who kindles kindness
in your home, marriage, mothering, friendships, community and the world. Every learning moment, profound challenge, heart-felt prayer and new and renewed discoveries will be woven into your heart, soul and mind. You'll carry the warmth and light with you into your world.
Choose Kindness.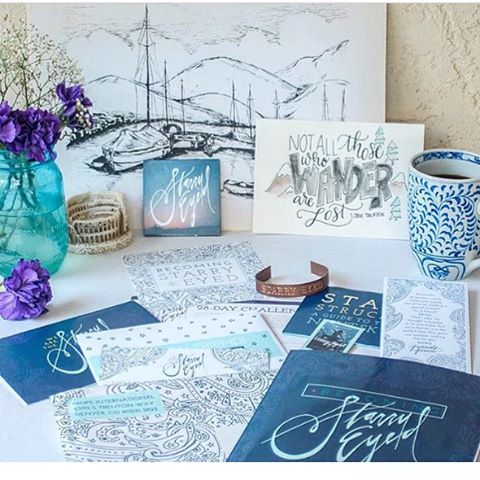 Tyndale House sponsored a booth at the show and offered products to minister to the spiritual needs of moms and their families. Author Michelle Van Loon graced the Tyndale booth for a Moments and Days book signing on Thursday.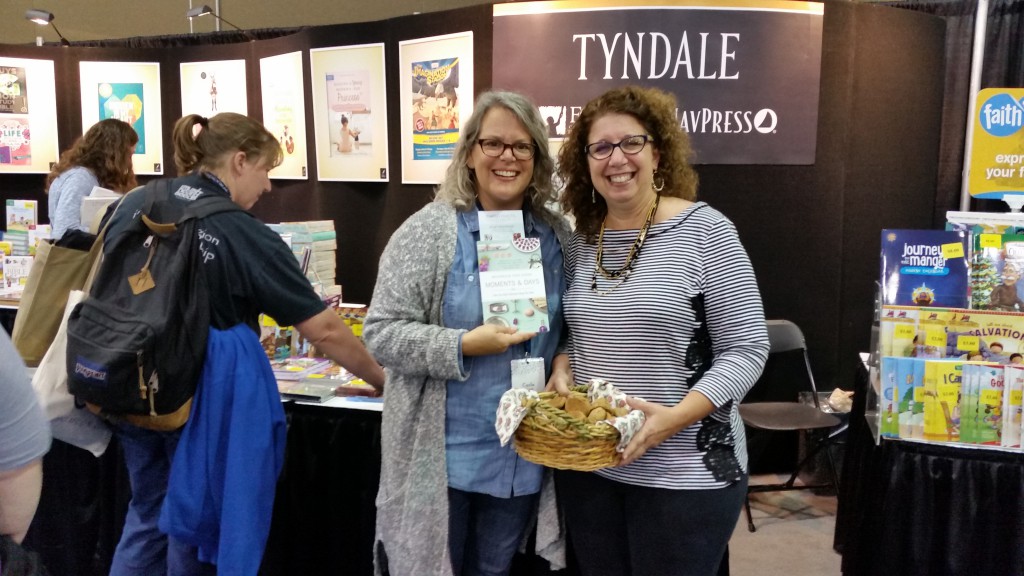 Tyndale's booth is pictured below, as is the winner of the Coach purse giveaway. It was a successful show!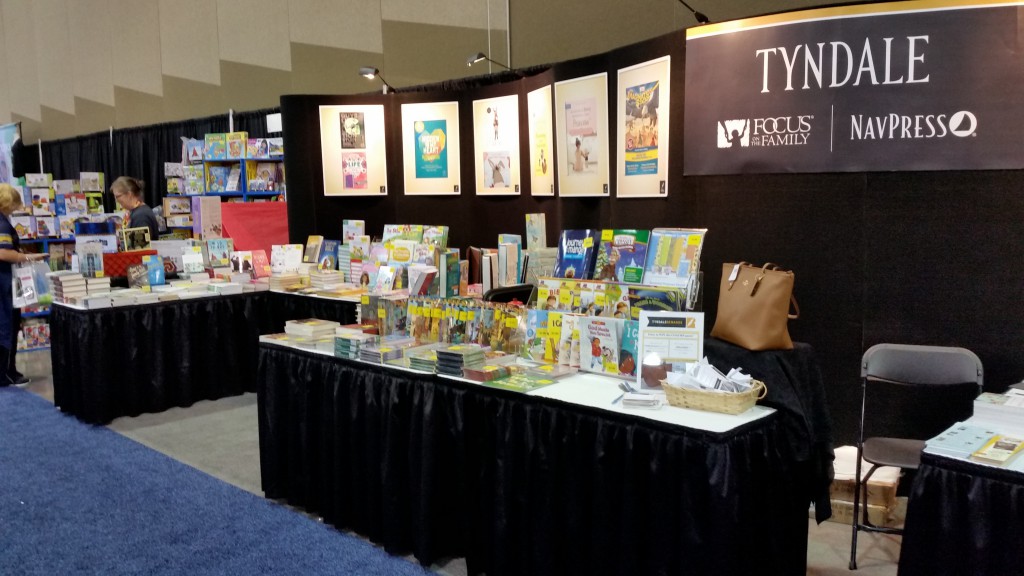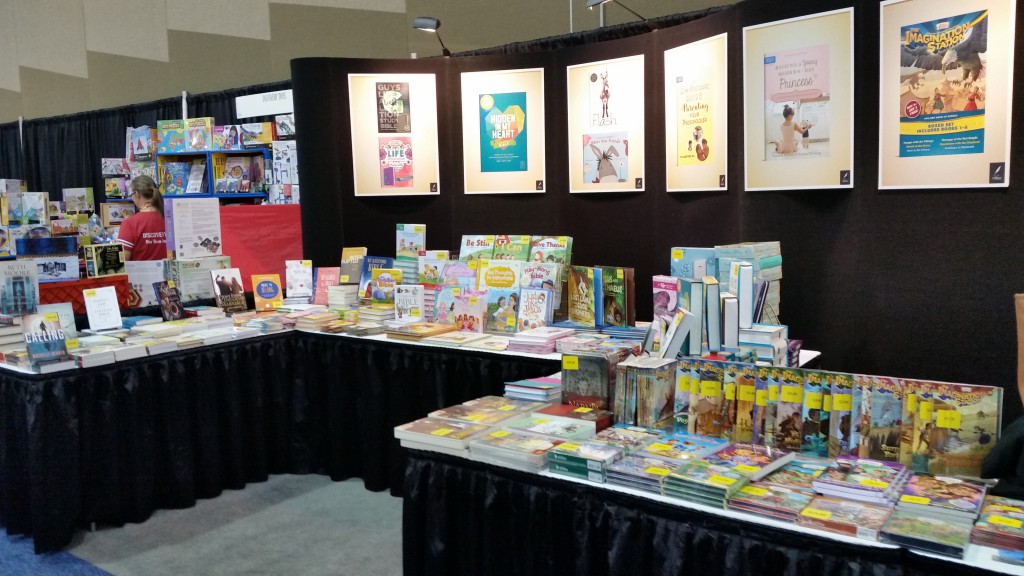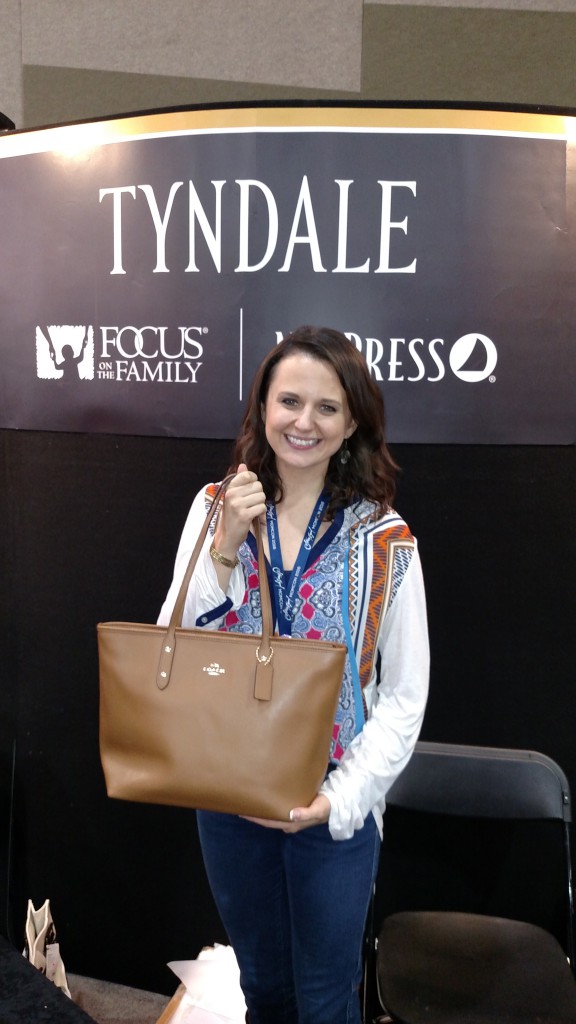 Congratulations, Elena!
The Starry Eyed video and imagery are property of MOPS International and used with permission. Conference descriptions and themes were taken from the MOMcon website. Visit for more information!