January 9, 2017
Reflect in 2017 with This New Bible
Reflect in 2017 with This New Bible
Find time to READ, WRITE, & REFLECT every day of the year.
Make your daily Bible reading more personal than ever. The bestselling One Year Bible divides the Bible text into 365 sections, so you can read, journal, and reflect on an unforgettable one-year experience.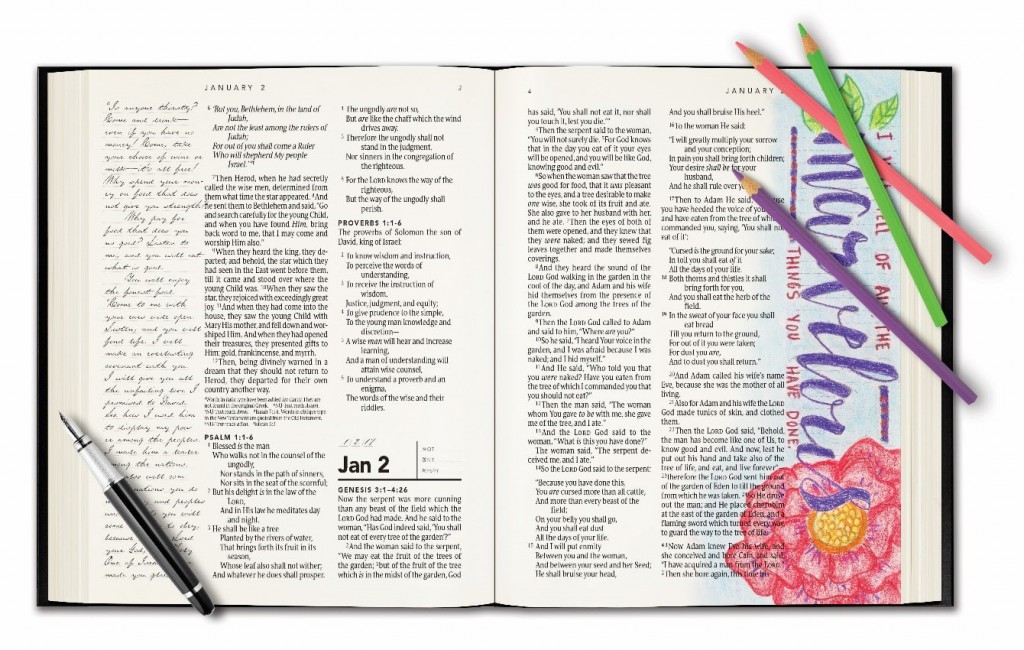 Each day includes a passage from the Old Testament, the New Testament, Psalms, and Proverbs, along with ample space to reflect on what God's Word is saying to you.
By the end of the year, you will have read through the entire Bible and created a treasured collection of notes, prayers, reflections, and special remembrances to look back on for many years to come.
Look at a sample of the Bible pages.
Imagine what the Bible pages could look like with your notes and reflections!