April 4, 2016
LittWorld 2015: Reaching Publishers in 50 Nations
LittWorld 2015: Reaching Publishers in 50 Nations
In November 2015, Christian publishers, writers, editors, and designers from around the world met in Singapore for the triennial LittWorld conference. It was the largest event yet with 278 attendees from 51 countries. Tyndale was represented by Editor Anisa Baker, Editorial Director Dan Elliott, Senior Editor Kim Miller, Senior Editor Stephanie Rische, and Assistant Editorial Director Jeremy Taylor.
Every three years, the LittWorld conference welcomes international publishing professionals and writers to strategize, encourage, teach, learn, and grow together. Since 2002, the conference has been held in the Philippines, Brazil, Kenya, and most recently in Singapore. The event is hosted by Media Associates International (MAI), an organization dedicated to equipping writers and publishers around the world to produce Christian literature for their own people.
Since Tyndale House Publishers and Tyndale House Foundation share the goal of strengthening international Christian publishing, the partnership with MAI is a natural one, and the organizations share various ties.
Over the course of five packed days, delegates at LittWorld 2015 participated in teaching tracks focused on editing, design, writing, administration, and leadership. Tyndale employees taught workshops in the editorial and writing tracks. Participants enjoyed morning devotional and worship times, elective workshops, and plenary talks on subjects ranging from reaching youth to visual media to writing and publishing in difficult and sometimes dangerous countries.
On Wednesday, conference attendees were treated to an outing to the iconic Gardens by the Bay, one of Singapore's most beautiful parks. The Gardens include two domed biomes with expansive displays of flora from tropical climates; the Cloud Forest dome even features a 115-foot indoor waterfall.
Dan Elliott has attended every LittWorld conference since 1996 and said this year's gathering was the best one yet. "It's always a privilege to represent Tyndale," he said, "and to share the experience with several others from the Editorial department was a special treat."
"I was amazed at how quickly and easily we began 'talking shop' with publishing professionals from all over the world—Malaysia, India, the Philippines, Egypt, Australia, and beyond," adds Kim Miller. "Even more gratifying was the opportunity to pray together about the diverse challenges and opportunities we face. It immediately became clear that our heartbeat is the same: to glorify God by addressing readers' spiritual needs and giving voice to people with worthwhile stories to tell."
By the time the conference ended on Friday, new relationships were formed, existing friendships were strengthened, and many strategies for partnerships and international collaboration among publishers were forged. Delegates returned to their countries feeling refreshed and invigorated with a renewed commitment to serving the Lord through literature production and distribution.
In a thank-you e-mail to supporters and prayer partners, John Maust, president of MAI, wrote, "God truly answered your prayers for LittWorld 2015. . . . We thank him for good health and travel safety for all; the high quality of presentations by our speakers and workshop leaders; the meaningful devotionals, worship, and spiritual dynamic; the spirit of unity and 'good chemistry' among the participants from so many cultures and countries; and participants' zeal to implement what they learned at the conference."
As Kenyan writer Wambura Kimunyu said in the closing devotional, "Now the real work begins" as everyone descends from their mountaintop experiences at LittWorld into the valleys of hard work and daunting challenges.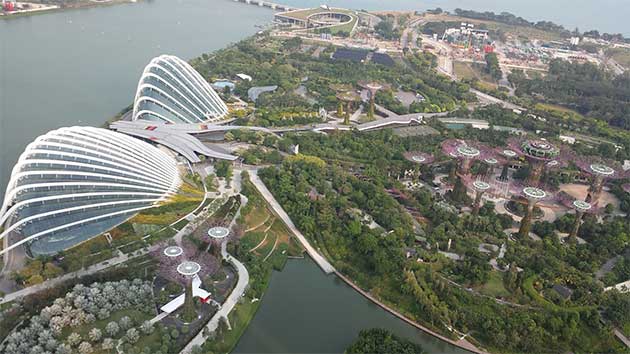 A view of Singapore's iconic Gardens by the Bay.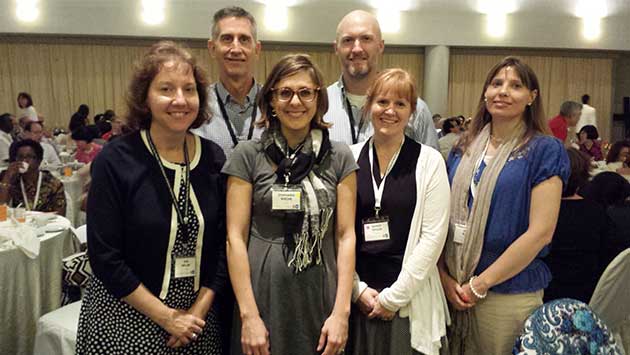 From left to right: Senior Editor Kim Miller, Editorial Director Dan Elliott, Senior Editor Stephanie Rische, Assistant Editorial Director Jeremy Taylor, Nancy Taylor, and Editor Anisa Baker.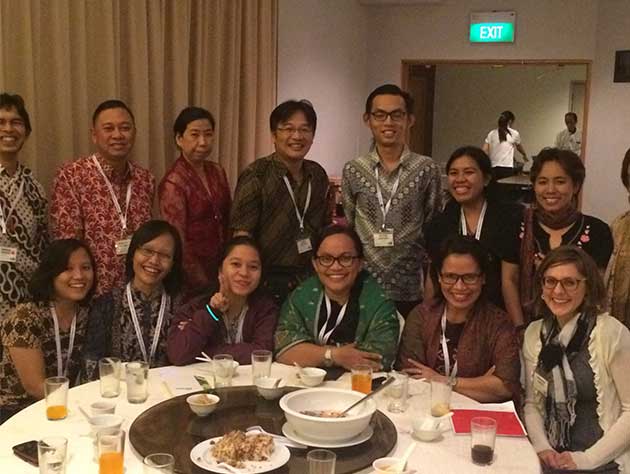 Which one of these people at LittWorld's closing banquet is not from Indonesia?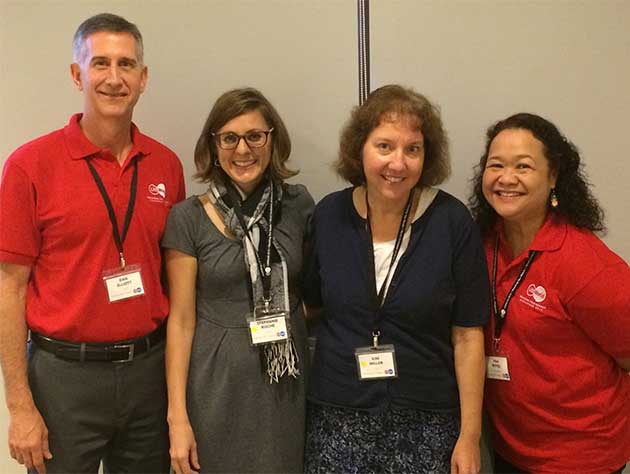 Yna Reyes of OMF Literature in the Philippines led the Editorial Track, with additional trainers Dan Elliott, Stephanie Rische, and Kim Miller from Tyndale.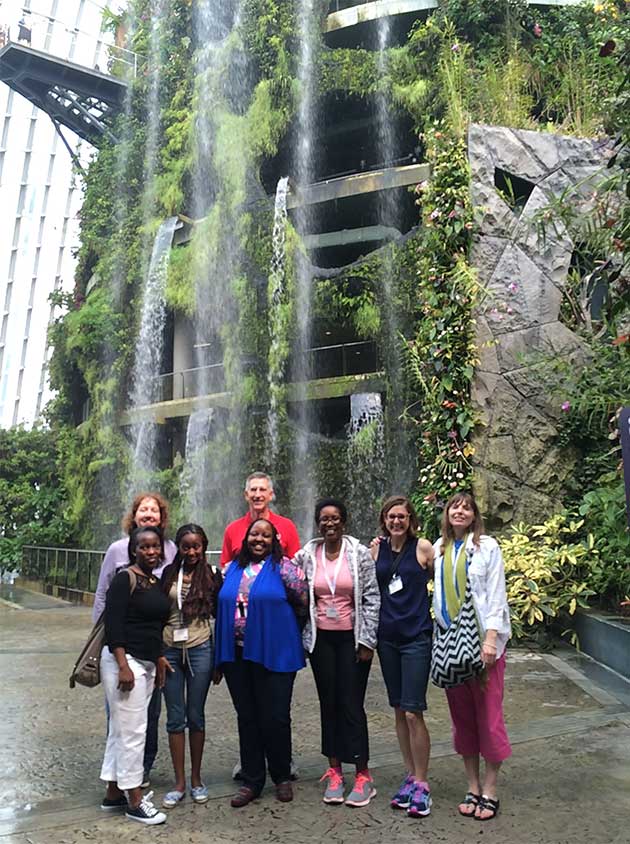 At the midweek outing to Gardens by the Bay, some of the Tyndale people joined friends from Kenya and Ethiopia.
A panel discussion featured publishing specialists from Nigeria, Bangladesh, Bulgaria, Argentina, and Australia.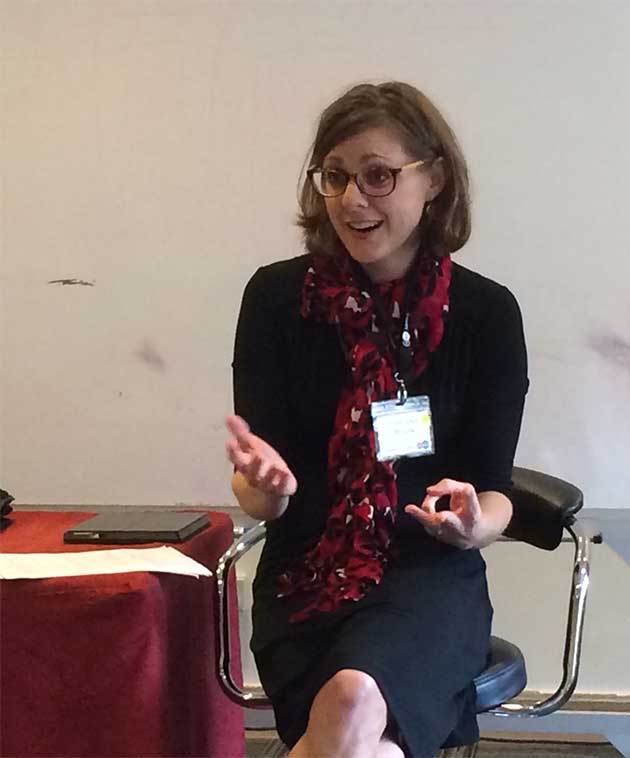 Stephanie Rische taught a workshop about children's books.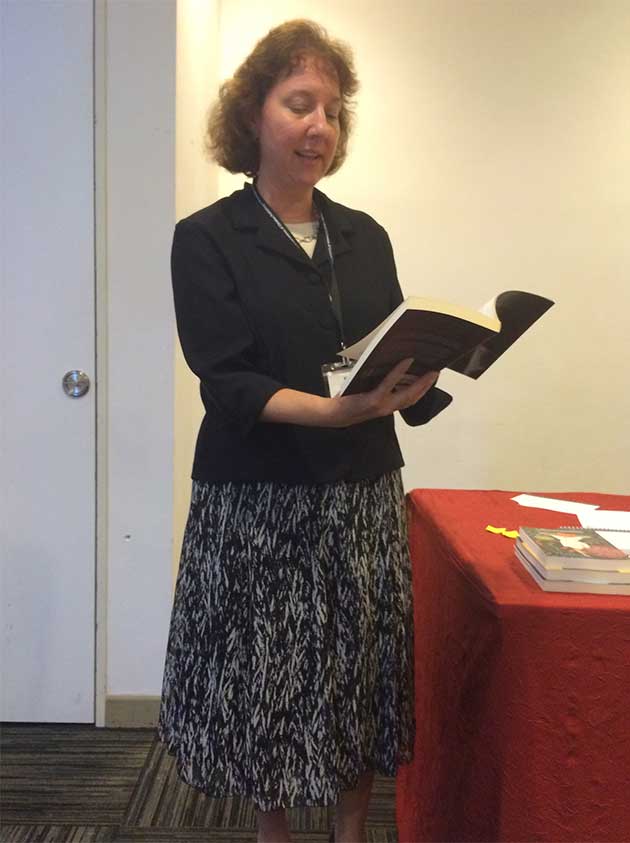 Kim Miller taught a workshop about nonfiction editing.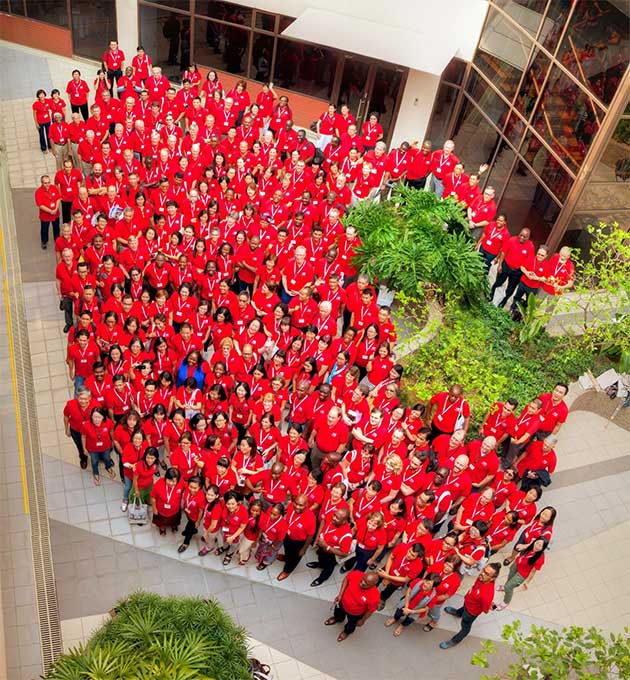 LittWorld 2015 conference attendees. Science question: Could this group of LittWorld attendees have been seen from space?