September 2, 2016
Hidden in My Heart Scripture Memory Bible Helps Children Hide Scripture in Their Hearts
Hidden in My Heart Scripture Memory Bible Helps Children Hide Scripture in Their Hearts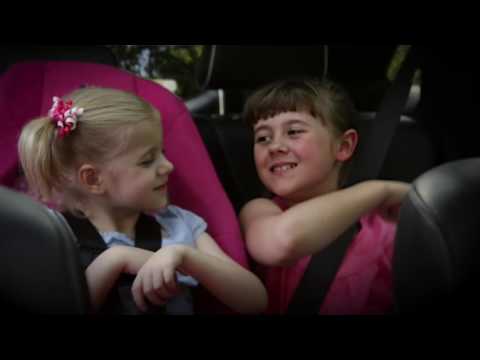 Have you ever had a song get stuck in your head that you just couldn't get out? Maybe it was a carpet commercial jingle, a Disney animated film song, or even a traveling tune favorite like "Wheels on the Bus." This happens not only to adults but also to children. In fact, music is a significant memory enhancer in children and an active form of learning. What if instead of your child singing and forever remembering the lyric "the wheels on the bus go round and round" they would do the same for "For this is how God loved the world: He gave his one and only son"? With the Hidden in My Heart Scripture Memory Bible, this can be a daily reality in your family!
As parents, we want our kids to be able to have God's Word with them wherever they go. Still, actually trying to memorize Scripture can seem daunting, laborious, or even impossible. The Hidden in My Heart Scripture Memory Bible was created to help make remembering verses in the Bible something fun for kids—and parents, too.
Within this new Bible are 100 core memory verses that are featured in three translations: New Living Translation, New International Version, and King James Version. Each core verse has a short devotional and prayer to help with understanding and application. But what really cements God's Word in our hearts are the 100-plus Bible verse songs by renowned children's author and songwriter Stephen Elkins. Though the songs are from a variety of different musical styles and tempos, they all are very catchy and will stay in your mind and on your heart. Oh, and they all are free with the purchase of the Bible.
This Bible also includes additional memory aids, such as a digging deeper section for families to become grounded in God's Word together, and includes tips for memorizing whole passages of Scripture, thematic memory plans, hide-it helpers to reinforce memory in fun and meaningful ways, and a Scripture memory checklist too!
The Hidden in My Heart Scripture Memory Bible is a groundbreaking way for kids to easily remember God's words and take them wherever they go, even when they are riding the bus!
Visit the Hidden in My Heart Bible website and take a moment to download a few of the songs by clicking on the images below!