The Hidden Side – New England Gift Set Giveaway
The Hidden Side – New England Gift Set Giveaway
Heidi Chiavaroli's new book, The Hidden Side, takes place shortly before America receives its independence from England. The story follows one woman's journey of navigating a time filled with spies and patriotism. We are giving away a gift bundle of New England inspired goodies, along with a copy of The Hidden Side, worth $145! See below for ways to enter. To learn more about the book, click here.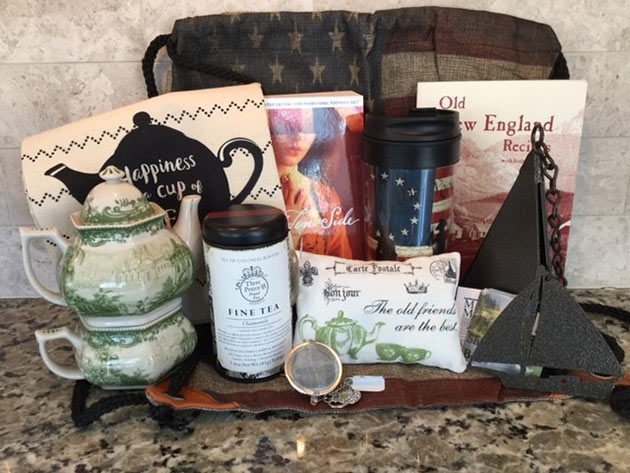 Items included in the bundle (valued at $145) are:
Autographed Copy of The Hidden Side
Tea for One Cup and Pot
Patriot-Approved Chamomile Tea
Teapot Tea Infuser
Lavender Sachet
Colonial Flag Tumbler
Happiness is a Cup of Tea Dish Towel
Old New England Recipe Book
North Country Ship's Bell Wind Chime (Beautiful Sound!)
American Flag Backpack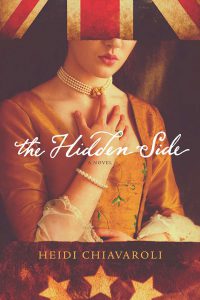 More about The Hidden Side:
New York, 2016
Natalie Abbott offers answers for hurting listeners on her popular radio program. But she struggles to connect with her teenagers, with her daughter in an unhealthy relationship and her son uncommunicative and isolated. When one member of the family commits an unspeakable act, Natalie is forced to uncover who she truly is under the façade of her radio persona.
New York, 1776
Mercy Howard is shocked when her fiancé, Nathan Hale, is arrested and hanged as a spy. When she's asked to join the revolutionary spy ring in Manhattan, she sees an opportunity to avenge Nathan's death. But keeping her true loyalties hidden grows increasingly harder as the charming Major John Andre of the King's Army becomes more to her than a target for intelligence.
Mercy's journals comfort Natalie from across the centuries as both women struggle with their own secrets and shame, wondering how deep God's mercy extends.
View the book or see other bindings HERE