December 11, 2018
Our Christmas Gift Staff Picks
Our Christmas Gift Staff Picks
This year, our corporate marketing team wanted to share some of their top gift picks. Read on to see what our staff members suggest!
---
Leela, Advertising & Promotions Assistant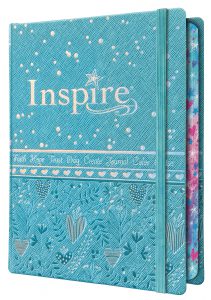 Inspire Bible for Girls: The Bible for Coloring & Creative Journaling
Inspire Bible for Girls is a new Bible that released just a few months ago. It features beautiful line-art illustrations that allow readers to color in themselves, and blank margins that allow for creative journaling. I have always connected with the Word of God through creative art, and this beautiful Bible is the perfect gift for a younger sister, friend, or daughter in your life to experience scripture in a new way! With a fun cover and beautiful gilded pages, this Bible will make a meaningful gift. I plan on gifting this item this Christmas!
---
Elizabeth, Project Manager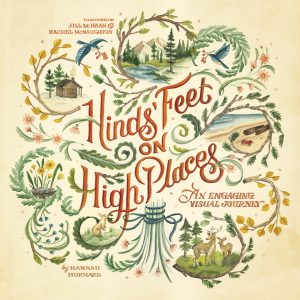 Hinds' Feet on High Places: An Engaging Visual Journey
Hinds' Feet on High Places by Hannah Hurnard has been one of my favorite books for almost two decades. It's a poignant story of how God allows sorrow and suffering to accompany us in this life for an express purpose. In moments of pain, God gives us a choice: we can keep striving apart from Him or we can lay down our will and plans and reach for more of Him. I read this book in my 20s and in my 30s and was changed both times, in very different ways. This is one of those books that you can reread at different seasons of your life and glean different lessons. The beautiful illustrations and journaling opportunities in the new illustrated edition add to the rich experience of walking alongside the endearing main character as she journeys toward the freedom that can only be found in a deep, abiding relationship with Jesus.
---
Wilma, Sr. Consumer Marketing Manager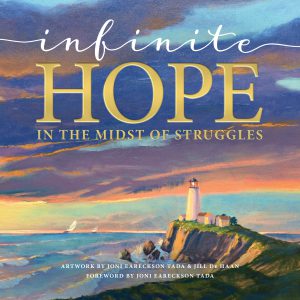 Infinite Hope . . . in the Midst of Struggles
I've had this gift book sitting on my living-room table for a month now, and nearly everyone who sat by it has been drawn to its cover. Not only does the cover catch their eye, but it gives me a chance to talk about who Joni Eareckson Tada is—and why it is so meaningful to read her words about having Infinite Hope . . . in the Midst of Struggles.
Stories of different people's struggles, God's promises in scripture, and beautiful, thought-provoking artwork make this book a worthwhile gift—not just for the holidays, but throughout the year. Its balance of text and visual imagery will also appeal to a wide variety of people.
I know a few people who are currently experiencing difficulties, and Infinite Hope will give them a glimpse into God's good promises for them no matter their situation.  I recommend this book if you want to encourage and uplift a loved one this holiday season or in the new year!
---
Charlotte, Corporate Marketing Coordinator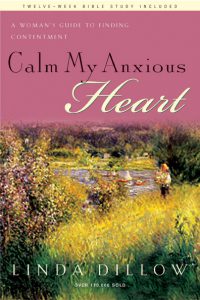 Calm My Anxious Heart by Linda Dillow has always been a staple in my home. Even as a child, it was a book that was used to bring perspective and peace to the anxieties that would creep in. With its 12-session Bible Study, you are able to really dive into God's Word and rest in it, allowing it to be a balm for the overwhelmed soul. This book has helped me get out of my own head while turning my eyes to the Great Comforter. It should be read by everyone who struggles with anxiety on any level. Especially in a day and age where we are constantly bombarded with the hard things in this life, it is important to fill our hearts and minds with calming and life-giving truth.
---
Kendra, Marketing Analyst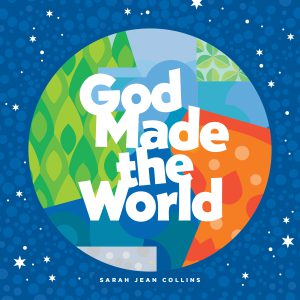 God Made the World (The God Made Series)
I recently gave this book to a friend who has two young children. The second she saw the cover she exclaimed, "My kids will love this!" God Made the World is a short retelling of the creation story for preschool-age children. The simple rhymes make it a great introduction to the creation story for little ones. The colorful, geometric art on each page—and especially the beautiful cover illustration—will draw in both kids and adults. Plus, it will hold up to not-so-gentle handling from preschoolers since it's a board book. God Made the World a great go-to book for parents to read with their children over and over for years to come.
---
Abbi, Direct to Consumer Coordinator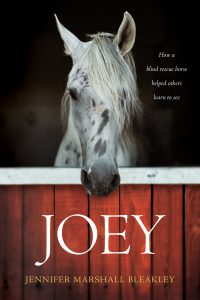 Joey: How a Blind Rescue Horse Helped Others Learn to See
Joey is one of the best books I have read. First, I should share that I am a horse lover, but I have also read many reviews for this book, and even those that don't love horses agree. If you are looking for an encouraging story that shows how big God is and how he is in the smallest details, get this! This book would make a great gift for someone that "has everything already" or someone that you don't know well. I am not the biggest reader on the team (gasp!), yet this was a quick read and a page-turner even for me. If you have a horse lover in your life, I highly recommend this as a gift (but I will warn you that I shed sad tears reading it).
---
Natalie, Consumer Marketing Manager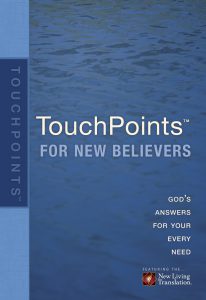 I LOVE this book! The entire TouchPoints series is a great resource for anyone, but this edition has been so useful for me, a new believer of just a few years. If I have a question about practically anything faith-related, I can usually find it answered here. I also love that each answer is anchored in Scripture, always pointing to the parts of the Bible that offer guidance for that particular query.
Not only brilliant for new believers, it's also a great source of answers for anyone who has seekers, children, or teens in their life who may be asking these big questions. All the answers are succinct, straight to the point, and written in plain language, making them easy to digest. I actually think most people would find this book super useful—it helps to have biblical knowledge at hand for those times we get asked challenging questions about Christianity.
---
Chloe, Digital Marketing Manager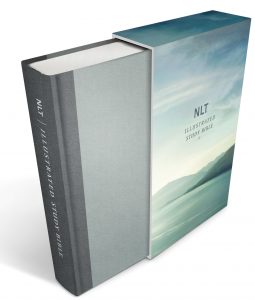 I love to give the Illustrated Study Bible because it has changed the way I read the Bible. Hundreds of photos and artwork accompany the readable text of the NLT, making it come alive. There are also infographics, maps, and charts that organize complex information in a colorful and attractive way. This beautiful Bible is a perfect gift for anyone wishing to dig deeper into scripture.
---
Bethany, Content Marketing Coordinator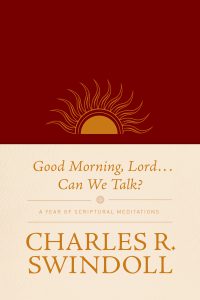 Good Morning, Lord . . . Can We Talk?: A Year of Scriptural Meditations
If you're on the lookout for the newest devotional brimming with power, wisdom, and hope, I highly recommend Good Morning, Lord . . . Can We Talk?: A Year of Scriptural Meditations by Charles R. Swindoll. Ever since I began to spend time with God daily, Chuck's preaching and writing have been significant to my faith journey.
I also love Good Morning, Lord . . . Can We Talk for the artsy red LeatherLike cover with shiny gold designs and embossing. The font is easy to read in a crimson color that matches the cover and really creates a striking effect against the thick, cream paper. The size of the book and length of the devotions are ideal, since the passages are long enough to foster a daily, reflective meditation . . . and yet short enough not to be overly daunting. These thoughtful devotionals draw from the inspiration and depth of a trustworthy Bible teacher with years of experience.