Novels So Intense Even Men Will Read Them
Novels So Intense Even Men Will Read Them
Behind the Scenes with Joel
One of the things I love to hear guys tell me—in person or via Twitter or Facebook—is that while they don't always have much time to read, they love reading my novels.
That's encouraging, because between work and family and hobbies, many men have little time or interest to pick up a book. In fact, for many guys, sitting in a comfortable chair with a novel can feel like time wasted. Life is too short and there is way too much to get done.
There are a number of general market thriller writers who are masters at drawing in male readers. Among my favorites are Brad Thor, Lee Child, Mark Greaney, Kyle Mills, and Daniel Silva, to name a few. These guys are all great storytellers, and I've found myself caught up in books by each of them.
Some of these great novelists write "clean." But many books that are geared toward men contain a great deal of sex and swearing, because those can be the sticky factors that draw and hold male attention. So now I face an additional challenge. How can I compete with the world's bestselling thriller writers but not include graphic sexuality or vulgar language?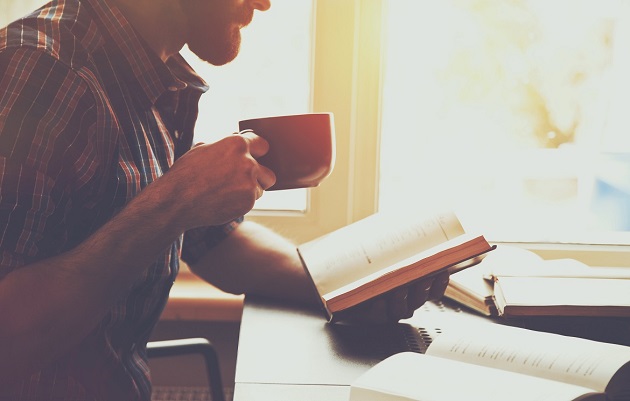 This is one of the tightropes I walk with the Marcus Ryker series. I'm not going to write a novel with steamy scenes and obscenities, because I would not personally want to read that type of book and I believe my readers don't want to either. That said, my novels are certainly violent because I'm not writing about the world as I wish it would be. I'm writing about the world as it exists. I'm writing about evil men and women hell-bent on robbing, killing, and destroying, and about heroes who put their lives and fortunes and sacred honor on the line every day to keep the rest of us safe.
So far, I have not met any readers who enjoy my novels but have expressed their disappointment that there are no sex scenes or f-bombs. Generally speaking, I believe that a powerfully told story—replete with explosions, car chases, assassinations, betrayal, and international intrigue—can draw in and hold male (and female) readers without any of the rest.
There are not many of us who are navigating these rapids, but there are some. One is Andrews & Wilson, the bestselling writing team of Brian Andrews and Jeffrey Wilson. Their writing résumé is impressive, including the Tier One series, Sons of Valor, and Rogue Asset (the ninth book in the late W.E.B. Griffin's Presidential Agent series releasing in December). Next month, they'll be adding another novel to their list that fits squarely into the category of strong, exciting fiction with clear spiritual themes. Dark Intercept, the first in the Shepherds series, releases in September, and tells the story of a former door-kicking Navy SEAL who is called upon by a childhood friend to help track down his kidnapped daughter. I encourage you to check them out.
Where are the intense yet clean men's thriller novels? They're out there; you just have to work a little harder to find them. And if you happen to be looking for an exciting read without worrying about the content in it, give Marcus Ryker and my latest—The Beirut Protocol—a try.
—Joel C. Rosenberg