Favorite Picture Books for Kids
Favorite Picture Books for Kids
Picture books are great fun for the whole family! During the month of November, celebrate Picture Book Month by curling up on the couch with a new favorite. We've put together a list of some of our go-to recommendations below: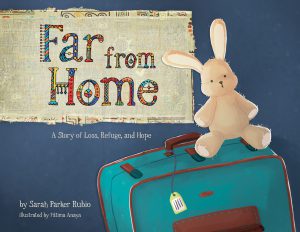 Woken in the middle of the night, a young boy knows that what he fears has come to pass: he and his family must begin their long journey away from everything he's ever known. When he meets a kind lady at a bus station, she tells him the story of another boy who had to go on a hard journey, but who grew up to save the whole world.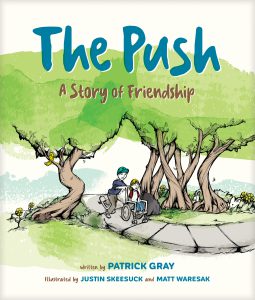 When Marcus moved next door to John, they knew instantly they'd be friends. Now John and Marcus do almost everything together. They go on lots of adventures, with Marcus pushing John's wheelchair and John fueling their escapades with jokes. Through their friendship, the boys discover that their unique gifts make them stronger together.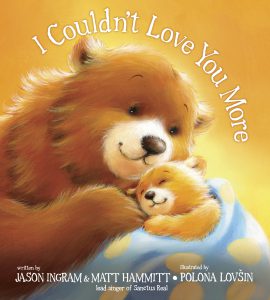 This book tells a sweet and loving, yet powerful, message: I couldn't love you more, but there is someone who does. Through the unique relationship of adorable animals, the book shares that Christ is always with you, and he loves you more than you can imagine. This engaging picture book combines lovable and irresistible images with the lyrics from the song (cowritten by Jason Ingram and Matt Hammitt).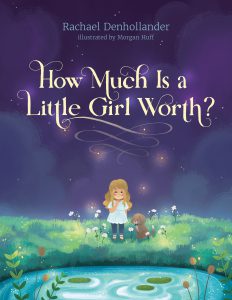 You're beautiful, worthy, and you should be loved
Because of all that you are.
Different from anything else in the world,
You are precious beyond the stars.
How Much Is a Little Girl Worth? is Rachael Denhollander's tender-hearted anthem to little girls everywhere, teaching them that they have immeasurable worth because they are made in the image of God. Armed with this understanding, girls will develop confidence in their own value and blossom into women who can face any challenge life puts in their path.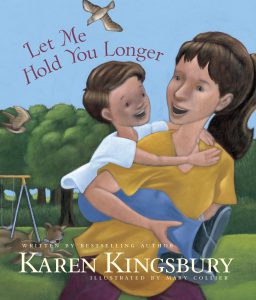 Most of us faithfully remember and capture our children's "firsts." Author Karen Kingsbury encourages readers to try to recognize and savor the often-fleeting "lasts"—those milestones that so easily go unrecorded. This book is a heartwarming reminder of the precious process of growing up and the joys of watching it happen.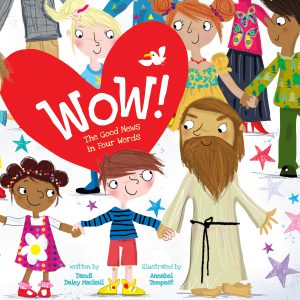 The gospel is often called "the Good News," and that's because it's the best news ever! Wow! tells the Good News using four words: Wow! Uh-Oh. Yes! and Ahh. Bright, joyful illustrations and fun-to-read rhymes walk kids through God's whole story—and show kids that God's story is really their story.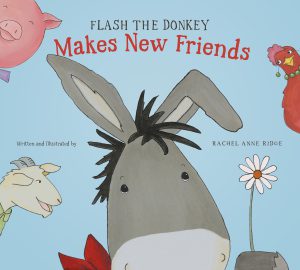 Hee-haw! A stray donkey with a penchant for inventions is taken in by a mismatched collection of barnyard friends. Flash the Donkey Makes New Friends is the heartwarming story of a not-so-ordinary donkey who needs a special place to belong. Flash is the inquisitive type who loves to invent things and solve problems, but his curiosity sometimes gets him into trouble! With the help of his newfound friends—Jed the Goat, Carson the Pig, and Ruby the Chicken—Flash manages to turn problems into adventures and learns valuable lessons along the way.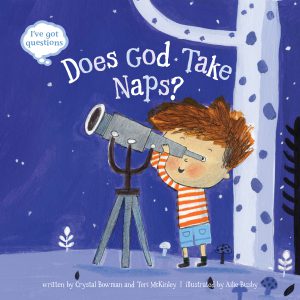 Kids ask a lot of questions, some silly and some innocent, some deep and some serious. The books in the I've Got Questions series address many of those childlike questions and offer satisfying answers. The content is lively and fun, yet meaningful and respectful of a child's inquisitive mind.
Does God Take Naps? answers questions such as:
– Does God live in a house?
– Does God have a family?
– How can I talk to God?
– Does God have a nickname?
– How does God talk to me?
– How old is God?
– Does God go to church?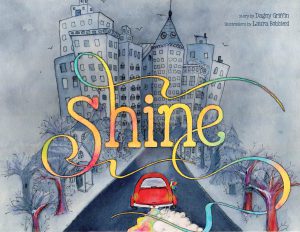 Shine is the charming, wordless story of eight-year-old Mia, whose love and joy flow from her in beautiful, swirling color. Each day she walks through the dreary, cheerless city, but as Mia shares her love with the people she encounters, the city slowly transforms until everything around her is glowing with vibrant color. This book is a testament to the power one person has to change the world and influence the people around them.
Designed to tell the same story twice from two different, biblical points of view, these books allow the reader to enjoy the story of the lost lamb and then literally flip the book to read the story from the perspective of the shepherd. Utilizing humor, adorable illustrations, and an innovative format, these books provide readers with the added bonus of two books in one. Check out the whole series: The Lost Lamb and the Good Shepherd, Zacchaeus and Jesus, and Jonah and the Fish.