October 4, 2018
Download a FREE "Faithful Friends" Sticker Scene!
Download a FREE "Faithful Friends" Sticker Scene!
Make God's Good News Stick with a Free Printable!
Our kids hear so many different messages on any given day, and it's hard to know which ideas will fly right past them and which will stick in their minds and hearts. That's why we created Wow! The Good News in Four Words and the Wow! The Good News tract. The Wow! storybook takes the whole gospel story and breaks it down into four words that kids use every day, while the tract makes the gospel message even simpler!
When we first set out to publish Wow!, we hoped that parents and teachers would use it at home, church, or school to teach kids the gospel. In addition to the hardcover version, we offer an inexpensive softcover edition, the tract 20-pack, and all sorts of free resources!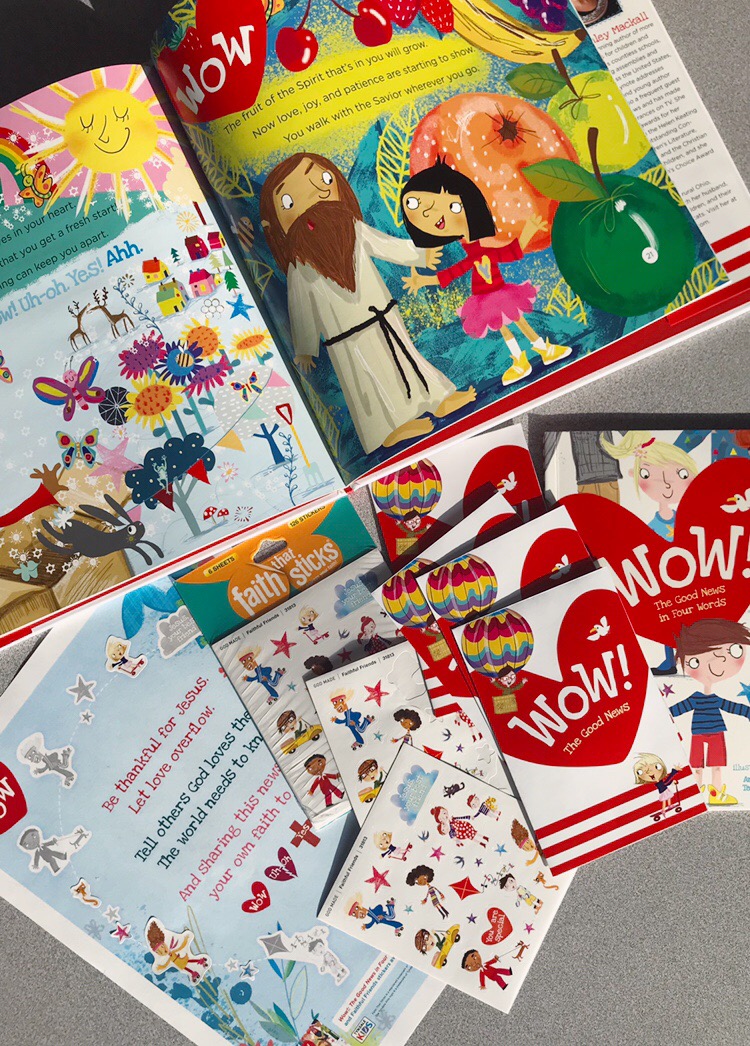 To go along with the books and tracts, we created a free printable to help your kids understand how important the gospel really is. Use it with the Faithful Friends stickers from Faith That Sticks to remind your kids that they need to tell others about the message of salvation! The printable is available in color or black and white, and it features grayed-out spaces where your kids can place each sticker from the Faithful Friends pack. Use it at home, school, or Sunday school.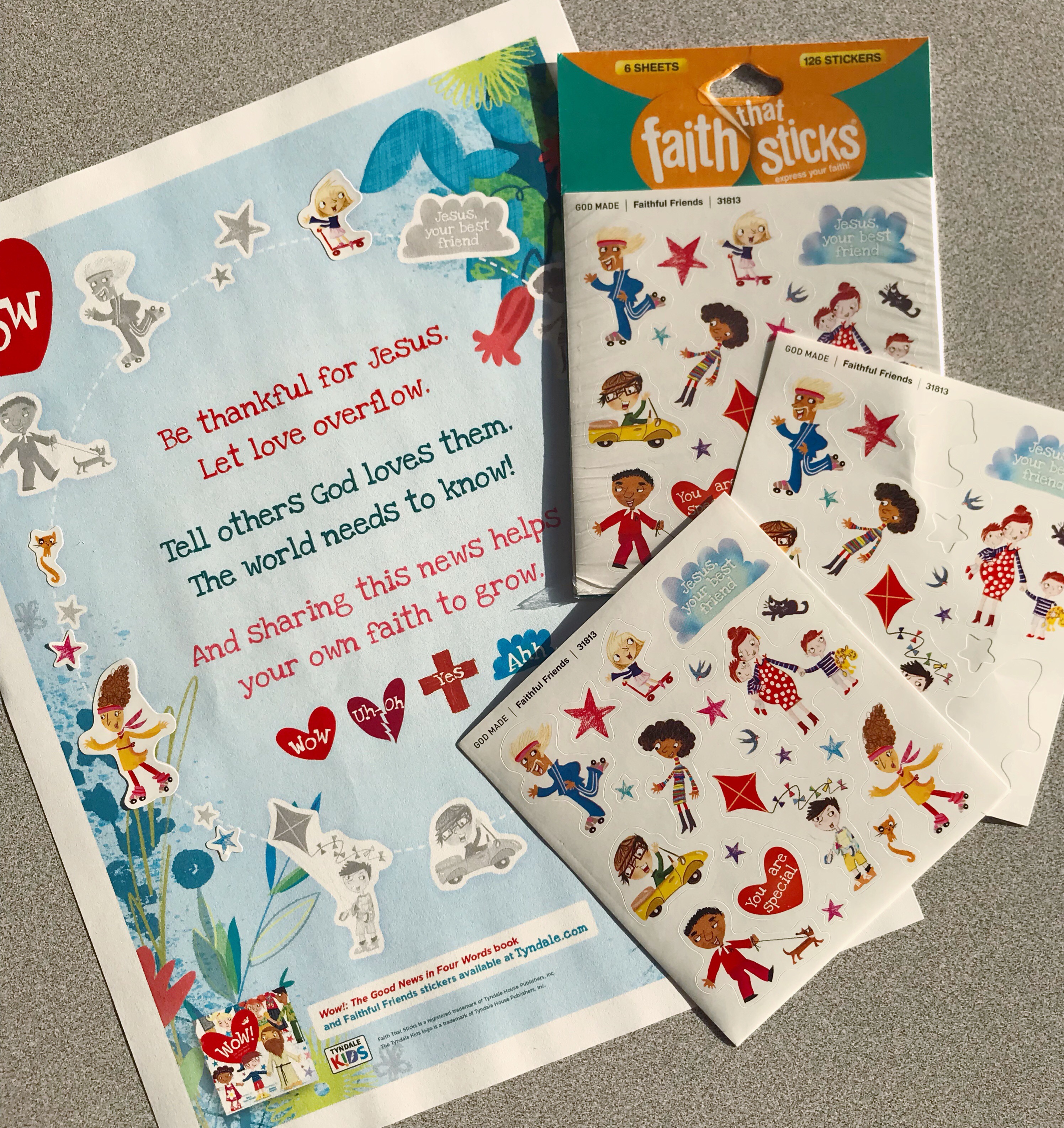 Click here for more information about all the Wow! resources.