This is excerpted from The Daniel Fast for Financial Breakthrough.
My breakthrough back in December 2007 changed both my mind and my life. Scales of misunderstanding fell from my spiritual eyes, and I saw God in an entirely different way. He became more real to me. More present. More significant in my everyday life. My spiritual growth soared, yet I still had so much to learn and to experience.
What I now realize is that even though I had been a Christian for more than thirty years by that time, I was still a baby Christian. A carnal Christian. That's what Paul called the immature believers in the church in Corinth.
I, brethren, could not speak to you as to spiritual people but as to carnal, as to babes in Christ. I fed you with milk and not with solid food; for until now you were not able to receive it, and even now you are still not able; for you are still carnal.

1 Corinthians 3:1-3
The Greek word translated "carnal" is sarkikos, which means "pertaining to the flesh," "fleshly," or "unregenerate."1 The word is derived from sarx, which means "flesh" or "of the body" as opposed to "of the spirit or the soul."2 These words can also reflect the notion of "from the human nature," a nature which has a desire to follow the passions of the flesh and has a mind set on the natural way of thinking rather than on the spiritual way of thinking and believing.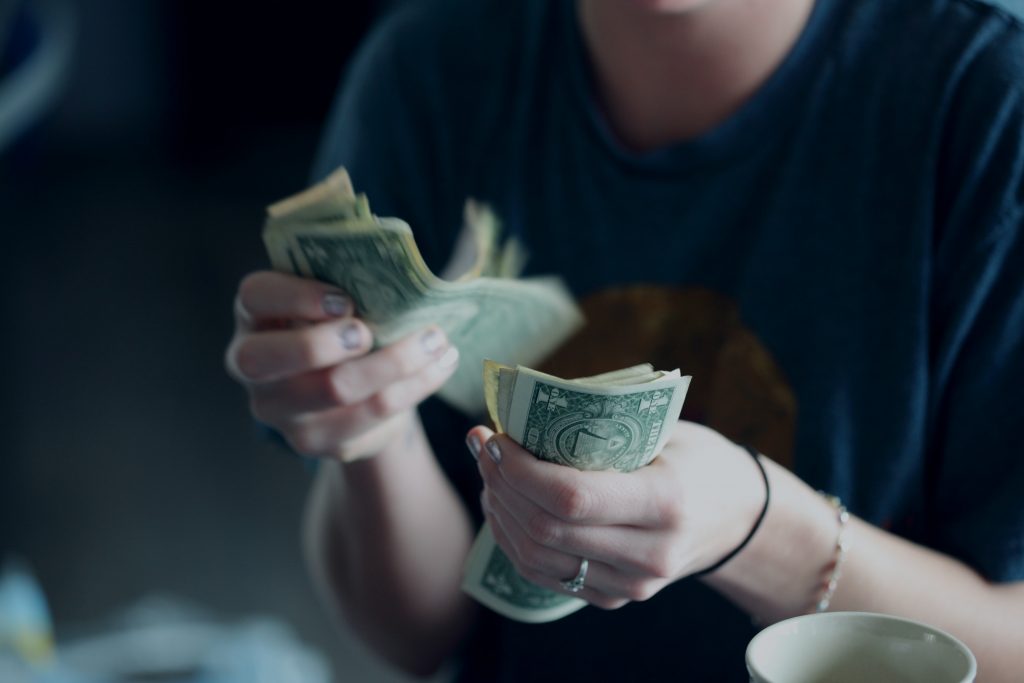 Yes, I believed in God. I believed in Christ. I was saved and I was assured of eternal life. But I was still living too much from my "natural man" rather than my born-again spirit. I still depended too much on myself and not enough on God. I was still ignorant of much about living a spirit-led life. Galatians 5:25 gives us an important instruction: "If we live in the Spirit, let us also walk in the Spirit." My spirit was born again. I had the Holy Spirit of God living in me. But I wasn't walking in the Spirit the way Romans 8 tells us to do.
There is therefore now no condemnation to those who are in Christ Jesus, who do not walk according to the flesh, but according to the Spirit.

Romans 8:1
I'm not talking about living a sinful life. I lived an upstanding life and I had a good reputation. I studied the Bible and even taught Bible study classes to children and adults. But I was still spiritually immature. I just didn't know it—that is, until I began my journey in December 2007.
We grow in our faith over the years. And while we have periods of stability or even stagnation, where nothing much changes, we also have times when we make major shifts as God reveals more of Himself and His wisdom to us. Sometimes it takes a life challenge for us to be open enough—shocked enough—to receive the new and life-changing information and act on it.
It's similar to people who haven't taken their health seriously. They eat whatever they want whenever they want. They don't worry about the ingredients in foods or if a meal has too much fat, salt, or sugar. If it's satisfying to the taste buds, they eat it . . . and oftentimes they want more satisfaction, so they overeat. But then they have a health crisis. Their bodies can't keep up with their poor eating habits, so their bodies go on strike. Type 2 diabetes. High blood pressure. High cholesterol. Heart attack. Stroke. Obesity. The health crisis serves as the catalyst that sets these individuals on a new course of discovery and change. They bring what was out of order into order. They take better care of their bodies, which then respond in a positive way with more energy, weight loss, and safe levels for their blood sugar, cholesterol, and blood pressure.
In the same way, my financial crisis ignited my spiritual growth. I started to see God differently. I entered into a Kingdom-of-God understanding of Him. And one of the most notable shifts occurred when I stopped depending on myself and started seeing God as my Provider.
God the Provider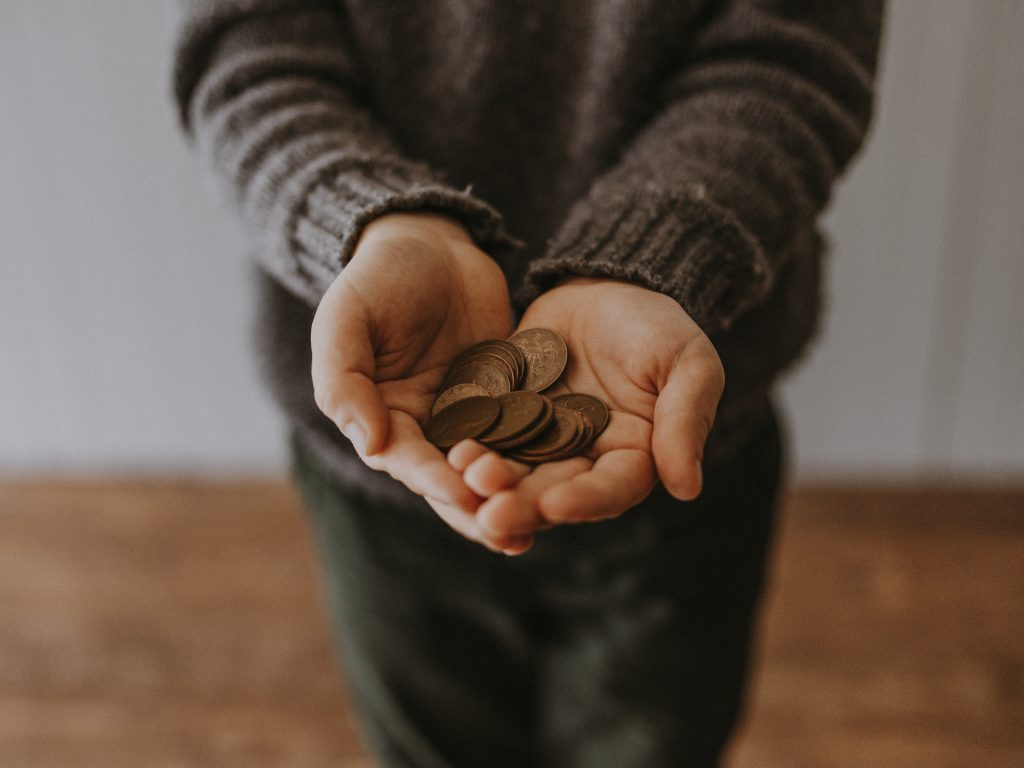 We've talked about the Bible being our ultimate authority for life, so we want to go to the Scriptures to see the truth about God and His provision for us. In Matthew 6, Jesus teaches about two types of dependency. He's talking about money issues, stress, worry, and where we invest our trust and reliance.
No one can serve two masters; for either he will hate the one and love the other, or else he will be loyal to the one and despise the other. You cannot serve God and mammon.
Therefore I say to you, do not worry about your life, what you will eat or what you will drink; nor about your body, what you will put on. Is not life more than food and the body more than clothing? Look at the birds of the air, for they neither sow nor reap nor gather into barns; yet your heavenly Father feeds them. Are you not of more value than they? Which of you by worrying can add one cubit to his stature?
So why do you worry about clothing? Consider the lilies of the field, how they grow: they neither toil nor spin; and yet I say to you that even Solomon in all his glory was not arrayed like one of these. Now if God so clothes the grass of the field, which today is, and tomorrow is thrown into the oven, will He not much more clothe you, O you of little faith?
Therefore do not worry, saying, "What shall we eat?" or "What shall we drink?" or "What shall we wear?" For after all these things the Gentiles seek. For your heavenly Father knows that you need all these things. But seek first the kingdom of God and His righteousness, and all these things shall be added to you. Therefore do not worry about tomorrow, for tomorrow will worry about its own things. Sufficient for the day is its own trouble.

Matthew 6:24-34
Jesus is teaching some deep, profound truths here. Let's take a close look at His words so we can hear Him with our spiritual ears, update our thinking, and then respond from our renewed minds.
First, Jesus says there are two places where we will place our love, loyalty, and service: either in God or in mammon, which is wealth personified with the characteristics of greed and covetousness. Most people think only the wealthy put their trust in money, but it's clear from this passage that this isn't the case.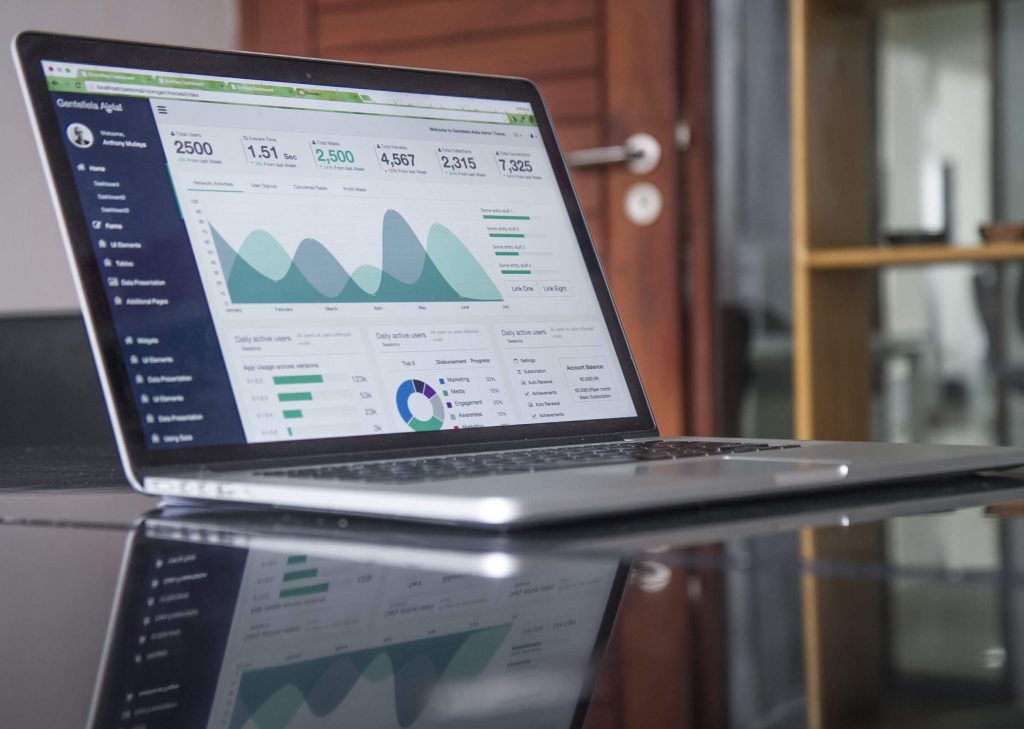 Jesus is pointing out that when people worry about their livelihood, food, and clothing, they are placing their trust in money. Wealthy people don't often need to worry about such trivial matters, but people of lesser means do. I did—and so I found myself in this passage. I don't think I was greedy; in fact, I've always liked giving money to worthy causes and volunteering my time and talents. But I was crazy worried about my business, my money, my bills, my mortgage, and my future. I wasn't trusting God to meet my needs, and I didn't see God as my Provider. Instead, I focused on my bank balance. On the upcoming invoices. On the dark picture of my future that I painted in my mind.
Jesus tells his listeners not to worry, but instead to trust in God as their Provider. He gave the comparison of the Gentiles worrying about what they will eat or drink or wear. Gentiles in this case meant those who didn't believe in the God of Abraham, Isaac, and Jacob. Then, by contrast, in verse 34 Jesus made this powerful statement about how you and I, as believers, are to think and trust:
Your heavenly Father knows that you need all these things. But seek first the kingdom of God and His righteousness, and all these things shall be added to you. Therefore do not worry about tomorrow, for tomorrow will worry about its own things. Sufficient for the day is its own trouble.

Matthew 6:32-34
Don't worry. Trust God as your Provider. That is our instruction from Jesus Christ, whether we are rich or poor or anywhere in between.
As harsh as this may sound, our worry and stress about money is a measure of our faith. Do we put our trust and confidence in God? Or do we put our trust and confidence in money?
Here is a fact that you need to accept: The truths that the Bible teaches about finances won't operate in your life until you first recognize God as your Source. And I don't mean in a platitudinal kind of way, where you say it but don't really believe it. I mean in a stark, unqualified, deep-in-your-heart kind of way. God alone is the source of everything we have.
That's the way Abraham thought about God. He recognized Him and honored Him as his Source for all he owned.
---
Bestselling author Susan Gregory, the popular "Daniel Fast Blogger," has helped countless readers discover renewed physical, mental, and spiritual health through the 21-day Daniel Fast. Now, in The Daniel Fast for Financial Breakthrough, she leads us on a journey to practice the spiritual discipline of fasting while learning to honor God with our finances. Filled with a detailed fasting framework, more than 70 new recipes, a meal planner, and a 21-day devotional to guide you through the fast, The Daniel Fast for Financial Breakthrough will help you seek God's guidance for your financial life. You'll discover both a healthy approach to financial freedom and a healthy dependence on God's provision.