Why Read through the Bible in a Year?
Why Read through the Bible in a Year?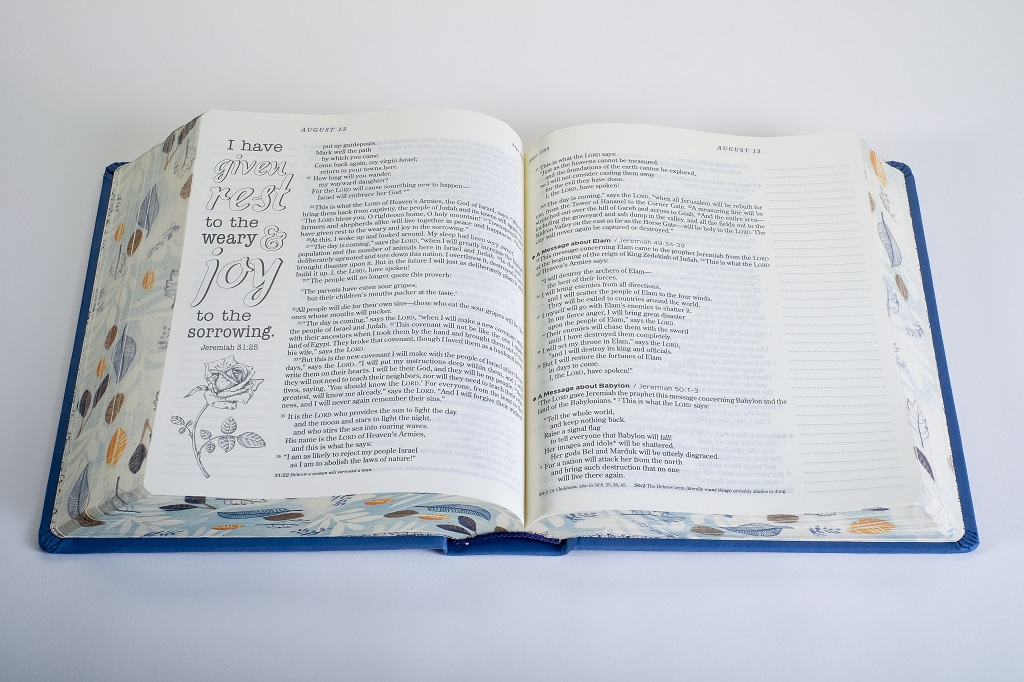 The Bible is a huge book. It is made up of lots of smaller books which are made up of stories, letters, poetry, prophecy, and more. The Bible can look overwhelming when we start thinking of it as something other than a beautiful story of God's love and redemption. When we try to dissect it into categories, it sounds more like a textbook than a life-giving word from our Savior.
That is one of the reasons I like reading through the Bible in a year. It's important for us to go deeper—learn more about the different stories, trace how the prophecies thread through the different books, see why poetry is important, and so much more—but we can't lose sight of the overarching story. Using a daily reading Bible helps you to stay connected to the bigger message while discovering areas where God is leading you to dive deeper.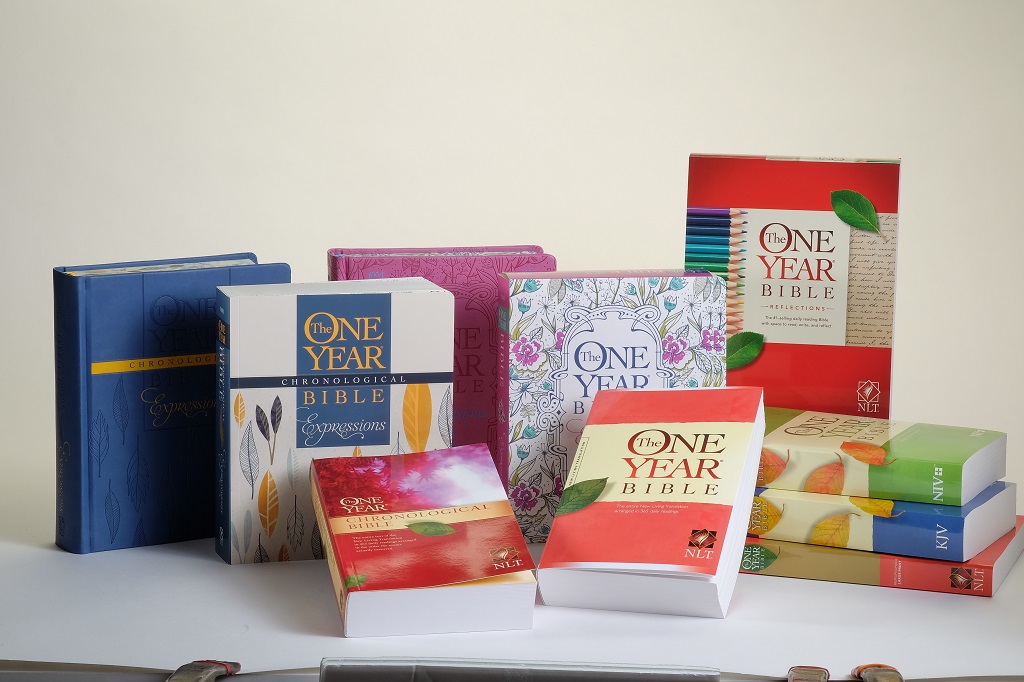 The One Year Bible reading plan is one of the most beloved ways to read through the Bible in a year. It was created to help people move beyond roadblocks and into daily conversation with God through his Word. Understanding each person is different, The One Year Bible offers different ways to read through the Bible in a year.
There are daily reading plan versions that have a portion from the Old Testament, the New Testament, Psalms, and Proverbs for each day's reading.
Want to read the Bible in the order the events occurred? There are chronological plans.
Enjoy note-taking, coloring, art-journaling? The journaling editions come with wide-margins, and some editions include beautiful line-art for coloring.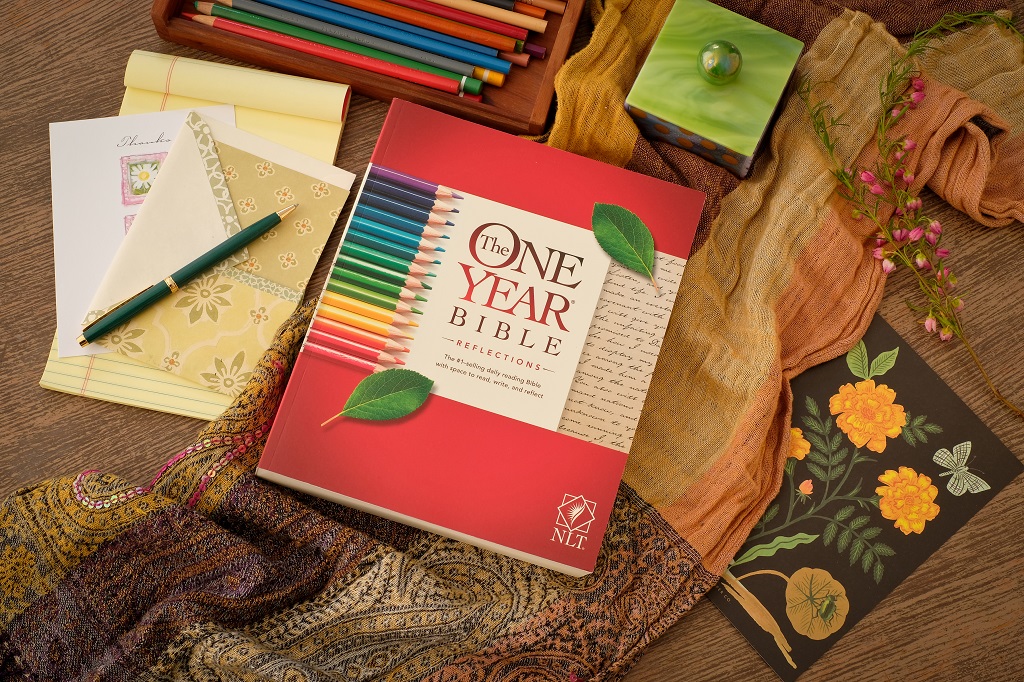 Our newest addition to the One Year family is our "pray for" series. The One Year Pray for Bibles include prayer prompts at the beginning of each day's reading to help us focus our prayers on pressing issues, allowing us to intercede for others. In the newest edition, we have teamed up with the amazing staff at Joni and Friends to pray for the sanctity of all life with The One Year Pray for Life Bible.
Want to learn more about The One Year Bible? You can see all the options and find the one that's right for you at theoneyearbible.com.
One more thought: Though not a traditional One Year Bible, the new Daily Reader's Bible offers another way to read through the Bible in a year. Each day's reading consists of Scripture from three categories—story, teaching, and wisdom—that are grouped together by theme. Learn more about this Bible at thedailyreadersbible.com.