February 1, 2019
Special Offer for Rush Limbaugh Fans
Special Offer for Rush Limbaugh Fans
Are you a concerned citizen, wondering what's going on in our country and around the world?
Then you need to subscribe to Joel C. Rosenberg's newsletter, What's the Story.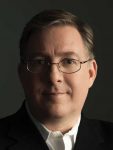 In each edition, Joel will give you his expert political insight into current events from around the globe. You'll also get a taste of international turmoil and political intrigue in Joel's novels from the Fact-Based Fiction section.
Rush Limbaugh fans can receive an extended sneak peek of Joel's latest novel, The Jerusalem Assassin by completing the form below.
In this extended sneak peek, you'll travel from the U.S. and Russia to Tehran and Jerusalem with CIA operative Marcus Ryker in search of a deadly assassin.
Sign up for Joel C. Rosenberg's What's the Story newsletter now!
Fill out the form below to subscribe.
Joel C. Rosenberg is the New York Times bestselling author of The Kremlin Conspiracy and The Persian Gamble. Rush Limbaugh calls Joel C. Rosenberg "one of the greatest thriller mystery novelists in the country." Joel's latest book, The Jerusalem Assassin, which continues CIA operative Marcus Ryker's story, is available March 17,  2020.