December 12, 2019
So Many Options! How Do I Choose a Bible?
So Many Options! How Do I Choose a Bible?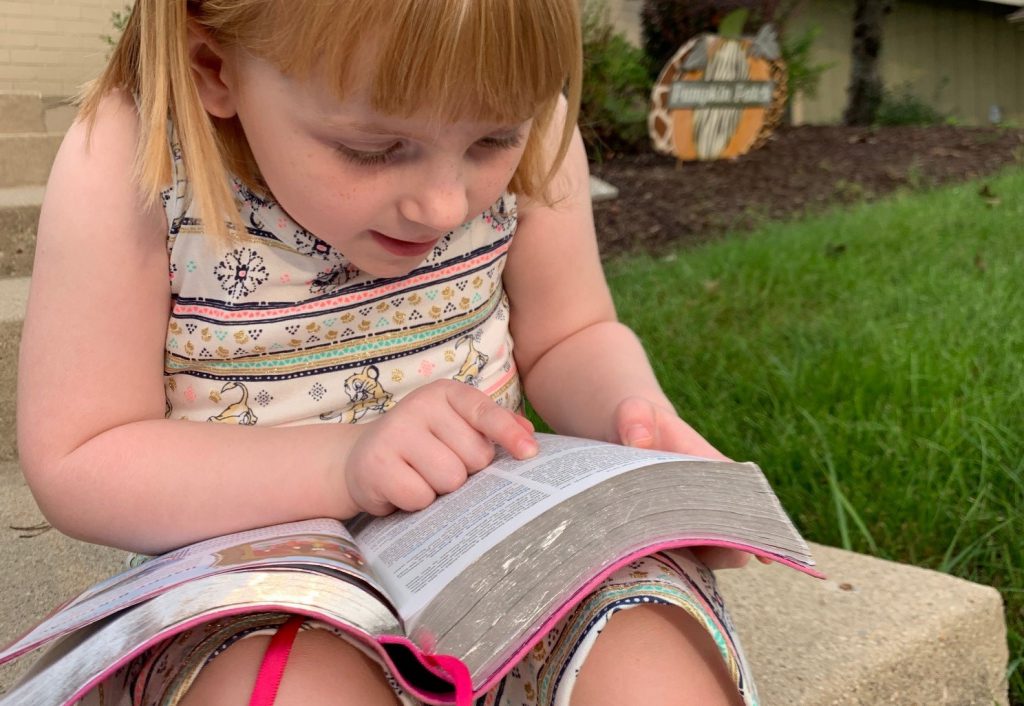 It was pink, slim, and had a snap to keep the front and back covers closed. I will never forget the first Bible my mom and dad gave me when I made the decision to follow Jesus at 7 years old. It is still a prized possession, and I gave it to my daughter when she turned 9 years old and asked for a Bible of her own.
Though I've just started down the road of my "middle" years, the variety of Bibles available has greatly increased since I held that pink Bible in my hands. What hasn't changed is the beauty that emulates from the text of God's Word to us.
Picking out a Bible can be overwhelming. There are notes, wide margins, coloring options, devotionals, and more—so many features. But even if you just want a Bible without any additional features, the choices can still seem endless.
Here are a few questions we think might be helpful when choosing a text Bible:
1. Which translation do you want to read? (We are partial to the NLT, but there are lots of great English translations available.)
2. Is this a Bible that will travel with you or stay at home?
3. What's the smallest font or print size that you can comfortably read?
4. What materials do you prefer when handling the Bible? A hardcover is great for a stay-at-home library edition, while genuine leather feels like a fine pair of driving gloves that you want to use wherever you happen to be. LeatherLike is a great alternative as it has the feel of leather without the associated higher price.
5. What color do you prefer? Bibles come in a variety of colors, so it is likely that you will find just the right Bible that fits your personal taste. And now there are even options to create your own cover. (Want to know more about custom covers? Check out Cover Expressions!)
Whether it's your first or your fifty-first, having a Bible of your own gives you a wonderful opportunity to grow closer to God.
Looking for some examples of differences in text Bibles? Click on the images to learn more about each one.