More Than a Mother's Day Gift
More Than a Mother's Day Gift
Most of us have a woman in our life who has given us support and been a listening ear and encourager. She's someone who understands us and sees the best in us. It might be a mom, but it also might be a grandma, an aunt, a friend, a mentor, or a teacher. Mother's Day is a time to thank those women and let them know how much they mean to us.
A Bible is a wonderful way to say, "I love you." It can offer encouragement and hope. It can be a treasured gift to pass down from generation to generation sharing what God is doing and has done in the lives of those who mean so much to us.
Our Bible team wants to share a few ideas with you for this Mother's Day.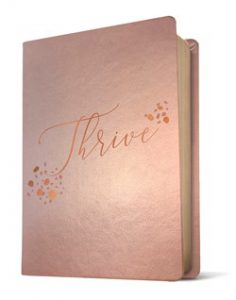 The THRIVE Devotional Bible for Women is for every woman who wants to know God more deeply. God's design for His children is that they live flourishing, fulfilling, joy-filled lives in Christ. This Bible is available in a standard edition and also in a wide-margin edition with lots of room for notes, art, prayers, and more.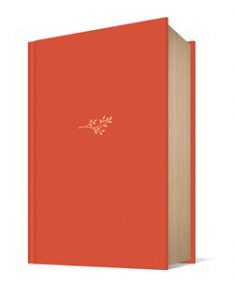 The Life Application Study Bible takes readers beyond knowing the Bible to living it out. Filled with over 10,000 notes and features, it is one of the most comprehensive and most beloved study Bibles in the world.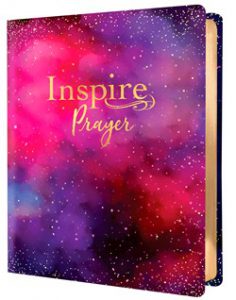 Inspire Bibles are single-column, wide-margin Bibles designed for creative engagement with God's Word. They include hundreds of line-art illustrations of Bible verses to color and reflect on while reading. The original Inspire Bible, Inspire PRAISE Bible, and Inspire PRAYER Bible are available in large print, and a giant-print Inspire PRAYER Bible is releasing this month.
The Illustrated Study Bible is one of the most beautiful Bibles on the market. It gives readers an entirely new visual study experience. Hundreds of information-rich windows to the world of the Bible communicate foundational truths and complex information in an understandable way.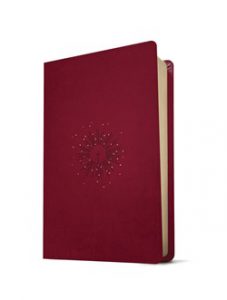 The Filament Bible Collection is a revolutionary combination of print + digital. The beautiful, uninterrupted Bible reading experience is enhanced by scanning a small symbol on each page that gives you access to study, devotional, video, and worship resources curated to what you are reading.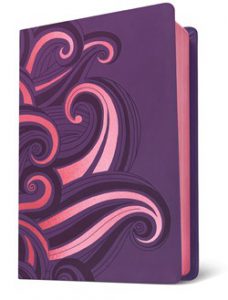 This next one might seem out of box, but the Hands-On Bible for kids might be the perfect gift for a mom or grandma who is looking for a way to come together with her family in God's Word. With questions designed to get conversations started, activities, crafts, and games for the whole family to enjoy, it's a gift to connect with God and each other through His Word.