Just in Time for Christmas: What's New in Tyndale Bibles
Just in Time for Christmas: What's New in Tyndale Bibles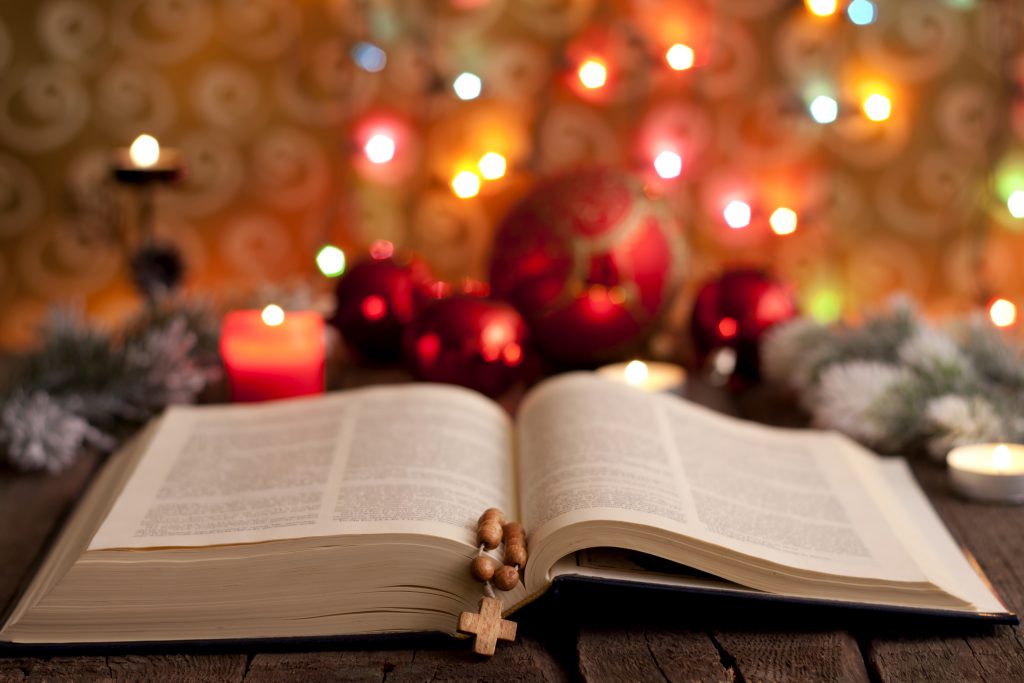 It's hard to believe that Christmas is just around the corner! As you start getting those Christmas lists ready, we wanted to make you were aware of some of our latest releases so you wouldn't miss any of them. From daily reading Bibles to creative journaling to unprecedented study resources, we have something for almost everyone on your list!
One Year Bibles
The One Year Bible reading plan is the best-selling daily reading plan Bible. This month we released the next edition in our prayer-focused Bible series. In addition to the daily readings from the Old Testament, New Testament, Psalms, and Proverbs, the One Year Pray for Life Bible includes daily prayer prompts that invite you to get on your knees to pray for the sanctity of life from womb to tomb. We are thankful to Joni and Friends who helped us create this Bible at a time when it's so desperately needed. We also released the One Year Bible daily reading variety in the ESV translation.
Daily Reader's Bible
The Daily Reader's Bible offers a fresh way to read through the Bible in one year. Each day includes three readings that draw from a theme focusing on story, teaching, and wisdom. This thematic approach to devotional Bible reading helps the reader understand how all the genres of Scripture fit together to convey God's truth.
Journaling Bibles
The most recent edition to our journaling Bibles is the Inspire PRAYER Bible. It joins the Inspire family which includes the #1 selling creative journaling Bible. Inspire PRAYER has even more space to create, 400 beautiful full- and partial-page Scripture line-art illustrations to color, 32 colorful and gorgeously designed see-through vellum pages featuring prayers, and 142 Inspire Prayer journaling prompts to inspire personalized prayer. Learn more about Inspire Prayer.
This fall we also released our beautiful Inspire Catholic Bible in a large print edition and the bestselling Inspire PRAISE Bible is now available in softcover.
The beloved Inspire Bible Large Print edition and the Thrive Creative Journaling Devotional Bible for Women have been released with beautiful new covers.
Filament Bible Collection
The new Filament Bible Collection combines the best of print and digital. They feature comfortable reading Bibles in an easy-to-carry size. But there is so much more! Experience mind-blowing study, devotional, and video materials at your fingertips through the Filament Bible app. Learn more about the Filament Bible Collection.
NLT Study Bible, Large Print
Many people have asked and now we are able to offer the updated NLT Study Bible in a large print edition.
Swindoll Insights for Living Commentary Series
The final volume in the Swindoll Living Insights New Testament Commentary Series, Matthew chapters 16–28, released earlier this year. For the first time, the series is now available for purchase as a complete set.
Coming Early 2021. . .
Though you might not be able to wrap these Bibles and put them under the tree, they are available for preorder! You could wrap a "coming soon" card for a loved one to open and then welcome a new Bible in the New Year including:
• Black genuine leather large print Every Man's Bible
• Inspire Bible original interior in a beautiful navy hardcover
• Personal size giant print editions in the Filament Bible collection
• Life Recovery Bible, second edition, available in a brown leatherlike
• Hands-On Bible in a new purple and pink swirl and a dark grey with a cross leatherlike covers
• The beautiful Art of Life Bible with inspiring hand-drawn illustrations