From Reading Plan to Lasting Legacy
From Reading Plan to Lasting Legacy
As the new year dawns, consider how you can get engaged in God's Word this year.
The One Year Bible is the bestselling daily reading Bible that guides readers through God's Word in one year, but it's so much more.
Imagine a loved one sharing with you notes, reflections, inspiration, and even prayers that guide you through God's Word. That's what our friend Hank did.
Each year he chose a different family member and read through a One Year Bible, making specific notes and sharing personal insights that he felt God calling him to share with that loved one. Is there a more beautiful gift than a legacy of faith and love?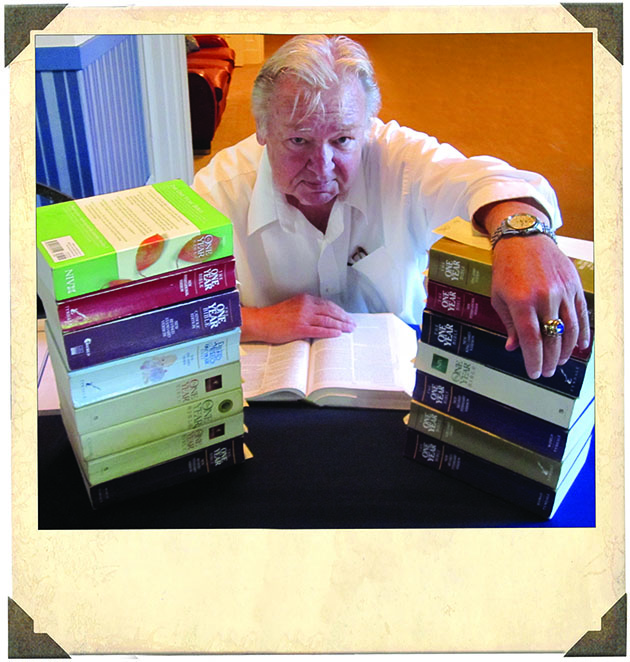 " For 19 years I read a One Year Bible, and each year I dedicated it to a family member to be given to them when I die. The notes in the margin were personal, such as 'This is my prayer for you.' I've underlined, circled, and highlighted many passages, letting them know what inspires me. It is my legacy to them." – Hank Snyder, Devoted reader of The One Year Bible
With so many options, there's a One Year Bible that's just right for you.
Want to read the Bible chronologically? Prefer a traditional reading plan? Want extra space to take notes and journal? Do you reflect on God's Word through coloring and art? There's a One Year Bible for you.
Whether it's to accomplish a goal or leave a legacy, The One Year Bible will bring you renewal and refreshment as you read God's Word.