February 27, 2017
3 Prayers to Calm Your Soul
3 Prayers to Calm Your Soul
Aesthetically pleasing, thoughtfully designed, and overflowing with life-giving truth, Living Expressions invites you to explore God's Word and express your creativity in ways that are refreshing to the spirit and restorative to the soul.
In the midst of an ocean of coloring books and journals, Living Expressions blends the simple pleasures of relaxing and unwinding with easy-to-understand Scripture from the NLT, life-affirming devotions, and prayers that come from the heart.
Tranquility: A Prayer and Reflection Coloring Journal releases in April as the newest addition to the series. Filled with more than 100 designs to color, plenty of space for journaling, and 40 needs-based prayers, Tranquility will help you express your devotion to God with your whole heart.
Enjoy the following excerpts from Tranquility.
Click on the images to download PDF printables.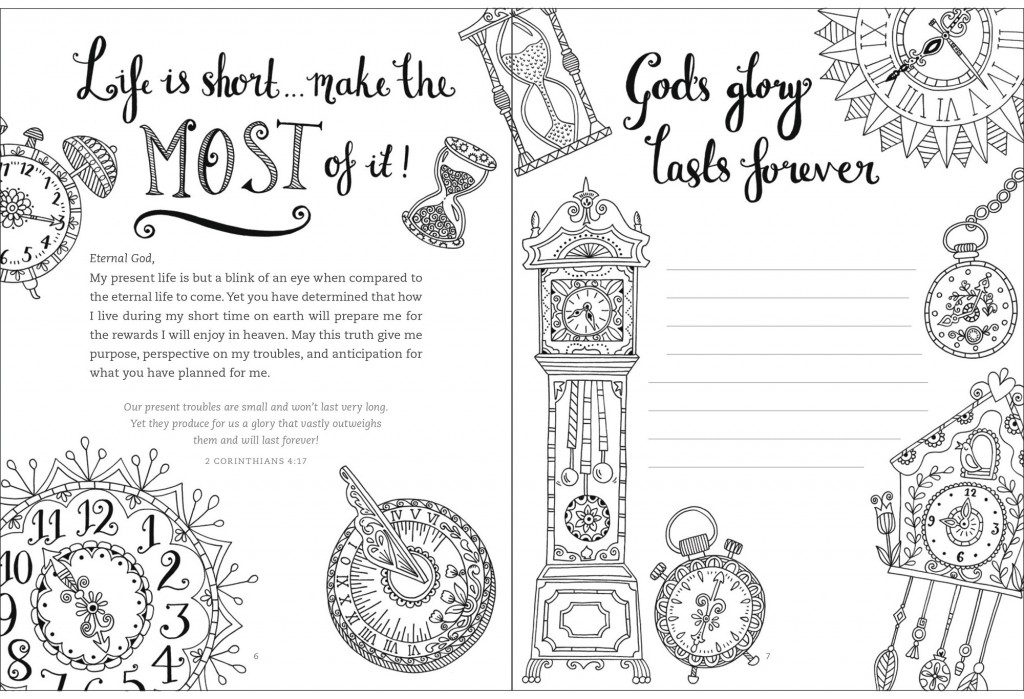 Life Is Short . . . Make the MOST of It!
Eternal God,
My present life is but a blink of an eye when compared to the eternal life to come. Yet you have determined that how I live during my short time on earth will prepare me for the rewards I will enjoy in heaven. May this truth give me purpose, perspective on my troubles, and anticipation for what you have planned for me.
Our present troubles are small and won't last very long. Yet they produce for us a glory that vastly outweighs them and will last forever!
2 Corinthians 4:17
*****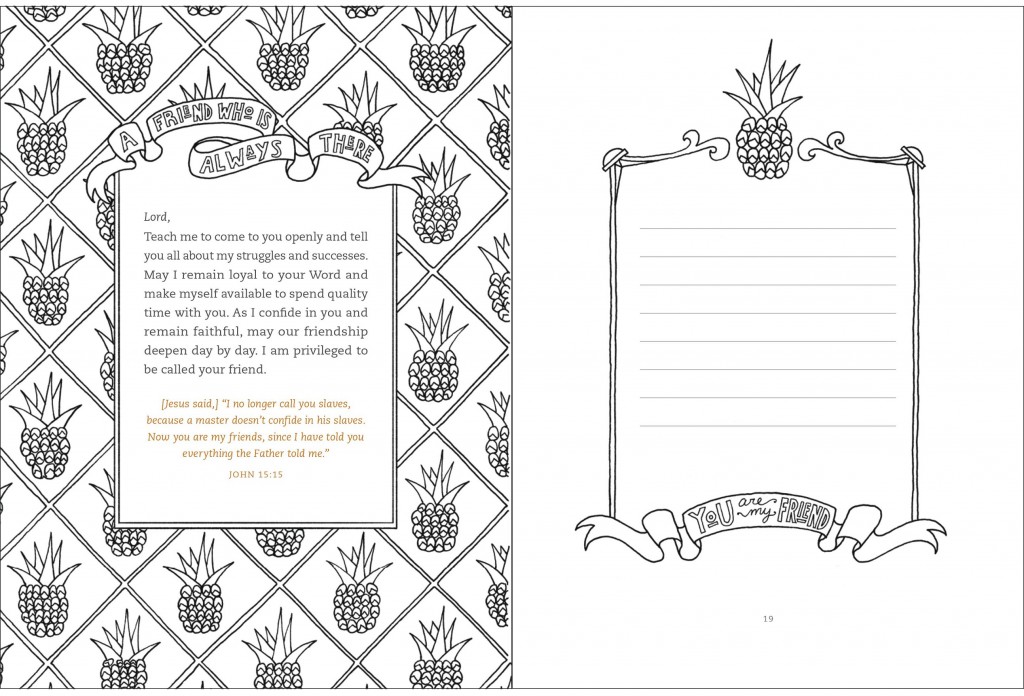 A Friend Who Is ALWAYS There
Lord,
Teach me to come to you openly and tell you all about my struggles and successes. May I remain loyal to your Word and make myself available to spend quality time with you. As I confide in you and remain faithful, may our friendship deepen day by day.  I am privileged to be called your friend.
[Jesus said,] "I no longer call you slaves, because a master doesn't confide in his slaves. Now you are my friends, since I have told you everything the Father told me."
John 15:15
*****

You Have Done ENOUGH Today
Heavenly Father,
I need to slow down. Even Jesus saw the importance of finding time for rest and quiet reflection. As I follow his example, help me to stop awhile to let my body, mind, and spirit recover. Reset my purpose so that I can be more energized and productive when I'm ready to get back to the work at hand.
Jesus said, "Let's go off by ourselves to a quiet place and rest awhile."
Mark 6:31