The Psalms are some of the most beloved Scriptures. They were they hymnal of the Israelites and continue to be an important part of worship today. But who wrote the Psalms? Let's find out from the Life Application Study Bible.
David wrote many of the psalms, but not all of them. We know of at least six other musicians who wrote the psalms in this book because their names are provided at the top of each psalm they wrote. Other psalm writers received no lasting credit for their efforts. Perhaps receiving lasting credit for the Kingdom contributions we make is not important either. God knows and will remember.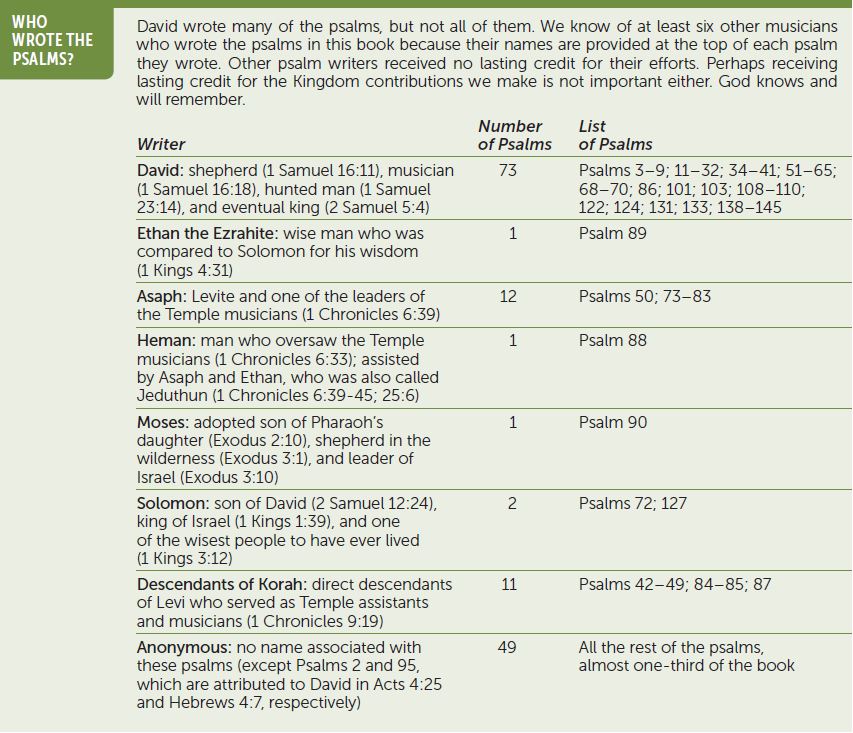 Learn more about the Life Application Study Bible.