The problem isn't the inevitable moments of discomfort; it's that I am not prepared for them. I have to stop believing that trials are the exception to the rule, when really they're just part of life.
Excerpted from Grumpy Mom Takes a Holiday by Valerie Woerner.
I never fully appreciated hour-long massages until I had kids. I thought they were too long and, honestly, kind of boring. Blasphemy, right? Now that my world is chaotic, I have a few favorite comforts that I treasure up like gold—a massage being one of them, along with a hot Epsom salt bath in the evening, a good book, and my favorite blanket.
When I get the comforts I feel I'm due, all is right in my little world. When these comforts are threatened, however, I spike up like a porcupine and try my hardest to protect what I feel I deserve. But as I read the Gospels, something strikes me: Jesus didn't talk much about comforts. In fact, some of his most faithful followers lacked not only a nice Swedish massage but were actually beaten and thrown in prison instead. (I'm looking at you, apostle Paul). I can hardly imagine what Paul would think if he time-traveled to today! Would he consider us lukewarm in our faith, the way John saw the Laodiceans (Revelation 3:18-22)? Would he wonder what all the fussing and complaining is about without a prison cell in sight? Would he think it audacious that we expect life on earth to be a walk in the park? Would he think we've gotten so cozy here that we've completely missed our mission?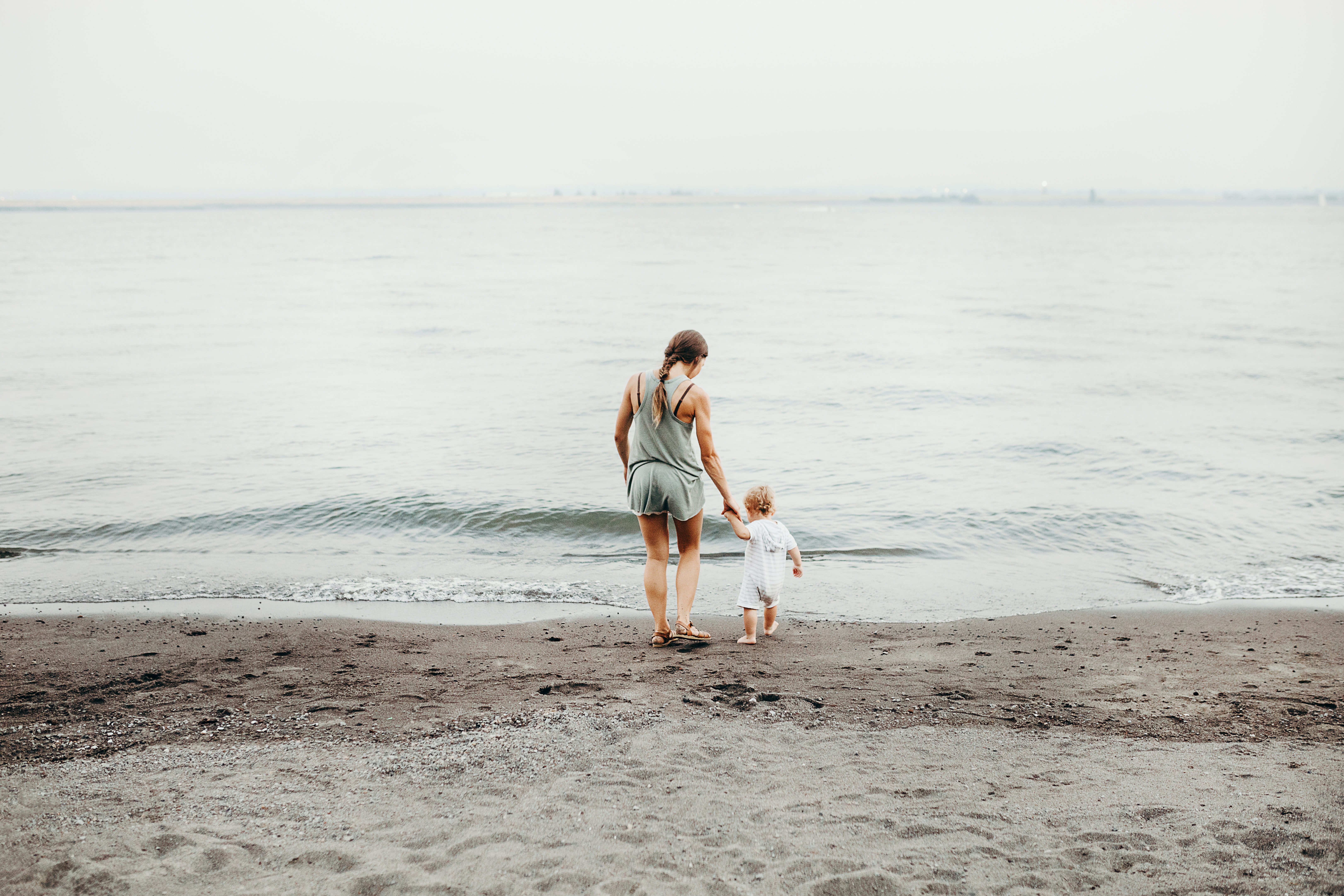 This is me, more often than I care to admit. My expectations for motherhood are completely counter to God's approach. When it comes down to it, many of my greatest frustrations are borne out of the idea that I should be comfortable.
In order to find freedom from Grumpy Mom, I need to release my grip on my comforts and instead cling to the truth. This isn't going to be easy, because I love my comforts. Or, more accurately, many times I live for these comforts. The things that separate me from God aren't usually "big" sins. More often it's my love of comforts and the comfortable life.
Here's what this looks like for me: I look at a cabinet of groceries but consider the shelves all but bare because there isn't a lime LaCroix to soothe me. I sulk because I have to drive my husband's tin can of a car. I prioritize a relaxing night to myself over serving a friend who really needs me. When these things happen, my love of comfort takes a dangerous turn from enjoying refreshing gifts from God to being something I spend my life searching for.
The world constantly tells us that contentment will be within our reach once we feel comfortable again. Once we attain that desired level of comfort, we should freeze everything and hunker down. When we face seasons of feeling unsettled—waiting for a job, waiting for a baby, waiting for a home to sell, waiting for a doctor's report to come back—we should just try to get past those uncomfortable moments until we can get back to our comfort zone again. We can't fathom that these hard parts of the journey are actually part of the bigger plan.
Paul puts it this way: we are adamant to get back to "civilian affairs." And yes, we're going to hear more from Paul, because he knew a thing or two about suffering. Here are the instructions he gave to his mentee Timothy: "Join with me in suffering, like a good soldier of Christ Jesus. No one serving as a soldier gets entangled in civilian affairs, but rather tries to please his commanding officer" (2 Timothy 2:3-4, NIV).
I don't usually consider my life a battleground, and the parts that do feel like a battleground seem more like interruptions to my comfortable life. For example, on days when it's a thousand degrees outside and I'm trying to cram a cart full of groceries, a toddler who has never been buckled in without screaming, and a big sister who has her own agenda (which doesn't include sitting down) into the car, I get angry because my comfortable life has been disrupted. When my deepest longing is for comfort, it's hard not to spew onto everyone in my path.
The problem isn't the inevitable moments of discomfort; it's that I am not prepared for them. I have to stop believing that trials are the exception to the rule, when really they're just part of life.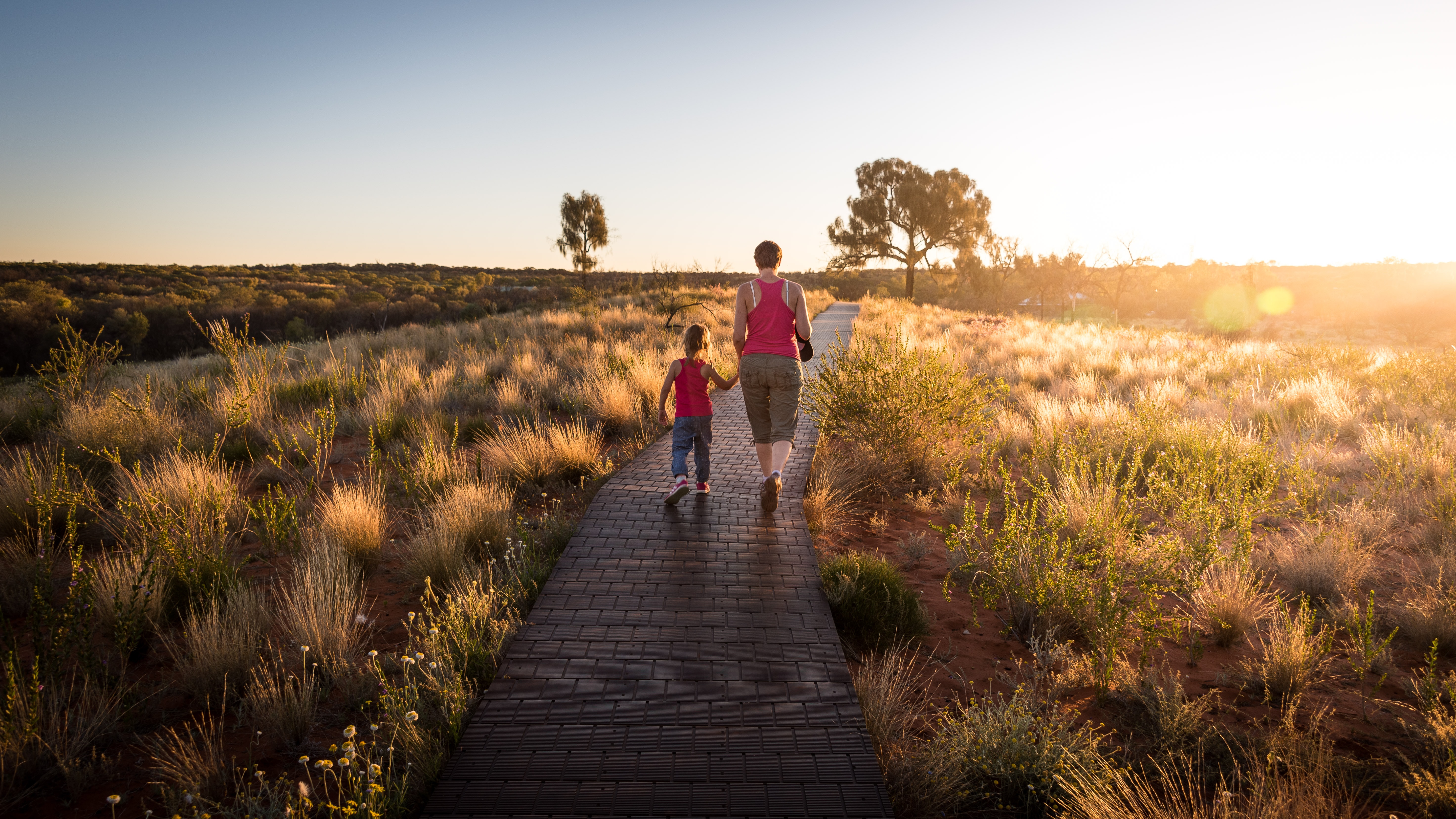 The greatest irony of all this is that comfort is found in God. He doesn't promise that life itself will be comfortable—just that he himself, through the Holy Spirit, will be our comfort. In 2 Corinthians 1:3-5 Paul says, "Blessed be the God and Father of our Lord Jesus Christ, the Father of mercies and God of all comfort, who comforts us in all our affliction, so that we may be able to comfort those who are in any affliction, with the comfort with which we ourselves are comforted by God. For as we share abundantly in Christ's sufferings, so through Christ we share abundantly in comfort too" (ESV). I hope this truth brings freedom instead of disappointment. Yes, we will face affliction in this world. But God promises to bring us comfort in the midst of whatever we're going through. That means we can stop fighting for every moment to be comfortable and instead accept the comfort God promises.
I'm filing this away for the next time an uncomfortable moment of motherhood makes me want to turn into Grumpy Mom. Maybe it's the burden of too many potty breaks for your newly trained kid, a nursing baby who wants to be fed at the most inconvenient moment, hot weather that drains every bit of your energy (can you tell this is a big one for me?), the constant eye rolls from a teenager who thinks they know better, or the extra pounds around your waist.
God gives us strength to respond with grace.
He gives us the power to experience joy and gratitude, even in the hard moments.
---
Grumpy Mom Takes a Holiday by Valerie Woerner
Most days motherhood often looks like bottomless piles of laundry; a sink full of dishes; sleepless nights; and unshowered, nonstop, endless days. If that's all there is, then no wonder "Grumpy Mom" sometimes sneaks into your heart and home.
If you can relate, you're in good company—Valerie Woerner gets it and has experienced Grumpy Mom more often than she'd care to admit. In Grumpy Mom Takes a Holiday, Valerie shares what she's learned so far about sending Grumpy Mom packing and embracing a joyful, intentional motherhood that is so much better than you thought possible.
As you journey with Valerie, you'll be inspired and equipped to find energy in the most unlikely places, pursue your own dreams, be set free from mom guilt, feel content despite unfinished to-do lists, spend purposeful time with God amid the daily chaos, and discover more joyous moments of motherhood.
So, take a holiday from Grumpy Mom, and enjoy life as the mom God made you to be.