Are you looking for activities that will engage your kids but also develop a foundation of Christian faith ? We have recommendations of books and Bibles that will provide hours of fun, and allow your kids to channel their inner creativity (and will give you some much needed rest)!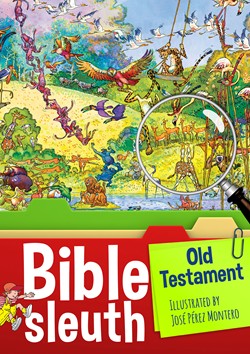 Based on the Where's Waldo concept and adapted for Bible themes, Bible Sleuth: Old Testament introduces young readers to stories about God's creation, people defeating enemies, and journeying to the Promised Land. Perfect for young Bible sleuths, complete with activities that take readers back to Biblical times.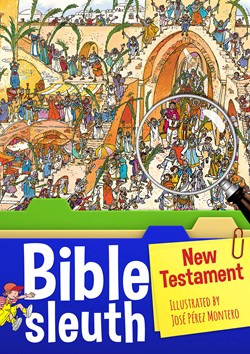 Based on the Where's Waldo concept and adapted for Bible themes, Bible Sleuth: New Testament introduces young readers to stories about Jesus and the early church, while engaging them in seek-and-find activities. Perfect for young Bible sleuths, complete with activities that take readers back to Biblical times.
An exciting, hands-on activity book that will help teach children about families in other countries, the poverty many of them endure, and God's compassionate heart for all of us. The Friends around the World Activity Book includes recipes, puzzles, crafts, and games that introduce kids to the joys and struggles of friends from far away. As they interact with the activities in the book and learn about life in other countries, kids will connect with and develop a heart of compassion for people around the world.
Coloring fun with a variety of pictures that show God's creativity in our world. More than 300 pages, simple text, and perforated pages make this an easy-to-use resource for parents and teachers alike!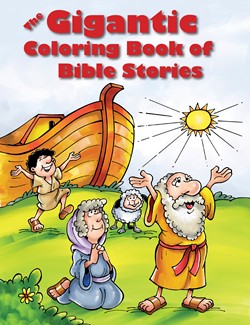 Coloring fun with familiar Bible stories from Genesis to Revelation. Over 380 pages of coloring fun covering 45 favorite Bible stories with a Bible reference on each page.
60 Worship-through-Art Devotions for Girls
For girls who like to draw, sketch, imagine, explore, paint, smudge, color, write, and bring ideas to life!
You are a wonderful work of art, a unique creation put together by a loving God who has big plans in mind for you!Paint, doodle, and craft your way to a better understanding of who God created you to be! You'll learn art concepts and do fun projects with Lauren, an art teacher who wants to show you how to use your God-given talents to worship Him! Each day, you'll read a Bible verse and a short devotion from Lauren, and then you'll make a work of art that will encourage your creativity and teach you something about your Creator!
Be Bold offers an outlet to simultaneously focus on God's Word and express creativity. Using scripture as the foundation for her designs, Ellen Elliot takes readers through a series of inspiring verses reinforced with short devotional writings. Topics include joy, hope, self-image, peace, and more. Each coloring page and corresponding devotional will help the reader develop a closer relationship with the Heavenly Father.
Jesus taught with hands-on lessons and illustrations. The Hands-On Bible uses the same experience-based learning to communicate God's Word in an active, understandable way. This new edition features updated tip-ins, a more portable size for kids, an attractive cover, and online parenting helps. With hundreds of fun, memorable activities (A "Do-It" activity in EVERY feature!) and the full New Living Translation text, the Hands-On Bible is packed with activities and experiences that invite kids to crawl inside the Scriptures and "do" God's Word!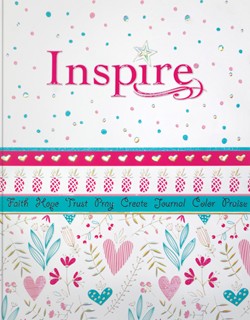 Inspire Bible for Girls NLT
The Bible for Coloring & Creative Journaling
The #1–selling Inspire Bible is a beautiful single-column, wide-margin New Living Translation Bible for coloring and creative journaling that has become a treasured legacy Bible for many. Young girls have enjoyed coloring and creative art-journaling in the Inspire Bible, and now there is an edition just for them!
The new Inspire Bible for Girls is designed to draw girls ages 8 and up deeper into God's Word and to inspire creativity and connection with God! In addition to the much-loved features of Inspire, the Inspire Bible for Girls includes over 300 devotionals written by bestselling author Carolyn Larsen plus book introductions, journaling prompts, and interesting Bible facts to enhance girls' coloring and creative journaling journey through the Bible.
Water Doodle Bible is a unique activity book with a biblical message. Young children will enjoy painting with water as they reveal colorful art designs and learn fun stories from the Bible in English and Spanish. Children can then search for objects in the pictures as they practice simple words in both languages.
Biblia de pintar con agua es un libro de actividades con un mensaje bíblico. Los niños se divertirán pintando con agua mientras revelan los coloridos diseños de arte y aprenden historias de la Biblia tanto en inglés como en español. Después podrán hacer una actividad de busca y encuentra con las imágenes mientras practican palabras simples en ambos idiomas.