Carol Stream, Ill. — (February 18, 2022) — The Lady's Mine, Francine Rivers's highly anticipated historical romance set in the Wild West,  which released on February 8, 2022, from Tyndale House Publishers, quickly skyrocketed to bestseller standing. In its release week, the title debuted at #11 on the New York Times Best Sellers List and #3 on the Publishers Weekly Bestsellers list, both in the hardcover fiction category. It also debuted at #25 on USA Today's bestselling books list, spanning all categories.
In her new novel, the widely acclaimed Rivers returns to the California frontier with a sweeping, romantic tale of a displaced New England suffragette, a former Union soldier disinherited by his Southern family, and the town they join forces to save.
Of this bestselling release, publisher Karen Watson shares, "The Lady's Mine is hitting just the right notes with readers at just the right time. Drawing from The Taming of the Shrew with a little bit of Oklahoma! in the mix, Francine paints a lighthearted tale of a young woman caught in the tension between her social conscience and her own need for spiritual change. And all of this told with clever dialogue, humor, and a romance to cheer for! We couldn't be any more excited about this delightful new release from Francine."
Rivers calls this her "COVID book," writing it while in lockdown. Of this experience, Rivers offers, "What does a writer do when she is sheltering in place? Write. And write. And write some more! By the time I finished the manuscript, it was 194,000 words! It needed major cutting. But as I was still sheltering in place out here in California, the job of cutting turned out to be almost as much fun as the writing process."
She continues, "So, here it is, my COVID book, harkening back to my roots as a romance writer and addressing the question 'Can one person impact an entire community?' I hope you will have as much fun reading the story as I had writing it."
For more information or for media inquiries, please contact Katie Dodillet, katiedodillet@tyndale.com.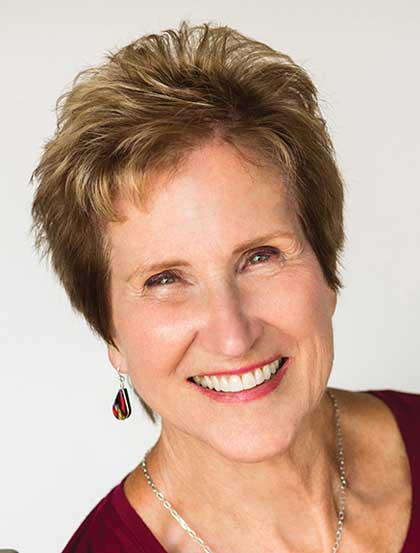 New York Times bestselling author Francine Rivers has published numerous novels—all bestsellers—and she has continued to win both industry acclaim and reader loyalty around the globe. Her Christian novels have been awarded or nominated for many honors, and in 1997, after winning her third RITA Award for inspirational fiction, Francine was inducted into the Romance Writers of America Hall of Fame. In 2015, she received the Lifetime Achievement Award from American Christian Fiction Writers (ACFW). Francine's novels have been translated into over thirty different languages, and she enjoys bestseller status in many foreign countries. She and her husband, Rick, enjoy spending time with their children and grandchildren.
Since its founding in 1962, Tyndale House Publishers has been a voice to trust for generations of readers. Today, Tyndale is one of the largest independent Christian publishers in the world. Tyndale's mission is to make the Bible accessible to as many people as possible in language that they can relate and respond to. Tyndale publishes the Holy Bible, New Living Translation (NLT), and offers nonfiction books that equip readers with Christ-centered insight, counsel, and life-improving stories. In addition, Tyndale publishes fiction from fresh new voices and celebrated authors alike, capturing the imagination of millions of readers. With a deep understanding of the importance of nurturing future generations, Tyndale also publishes children's products that make God's Word and wisdom come alive. Tyndale's independent status allows it to follow its founding model, giving a majority of annual revenue—more than $110 million throughout its history—to charitable missions. With every book purchased, Tyndale readers help meet the physical and spiritual needs of people around the world.
Tyndale and Tyndale's quill logo are registered trademarks of Tyndale House Ministries.
The Lady's Mine by Francine Rivers
ISBN 978-1-4964-4757-9
Hardcover: $27.99
Tyndale.com
Author photo by Elaina Burdo, copyright © 2020. All rights reserved