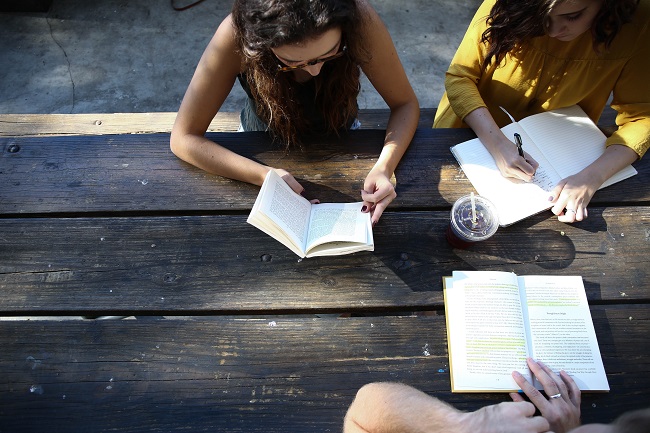 Why Lifelong Learning is Important to Christians
Today's special guest post is written by Waldron Scott, adapted for Unfolding Faith.
To overcome pride, fear, and complacency in order to keep discovering fresh experiences of new truth—that's what it means to really live. So what are you learning these days?
We can learn from new experiences, but we're afraid of them. We're afraid we'll get hurt.
The fundamental meaning of the Greek word for disciple used in the Bible is "a learner." Discipleship means a lifelong learning process.
Jesus himself invites us to join Him in this adventure of learning. "Take my yoke upon you and learn from me," he says (Matthew 11:29, NIV). Learn of me, other versions say, and still others, Learn with me. All are correct. The idea, Jesus says, is to "get in harness with me, join up with me, come alongside me—and learn of me, from me, and about me."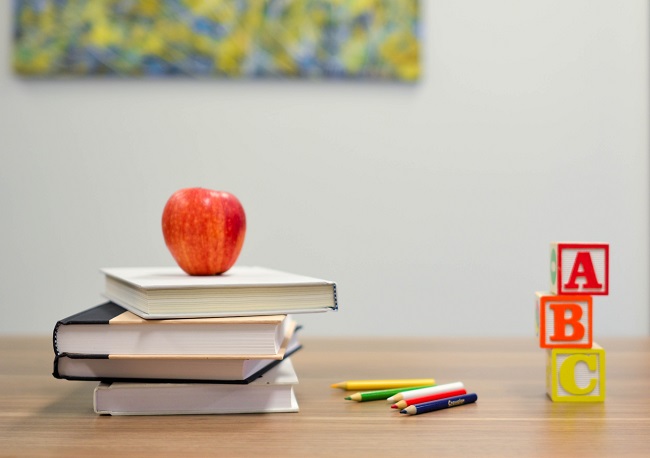 Learning is a lifelong task and Jesus himself set the example for it. In Luke 2:46 we see Him at the age of twelve, sitting among teachers in the temple, "listening to them and asking them questions." Later we see Him at the height of his career telling a group of His disciples, "Learn a lesson from the fig tree" (Matthew 24:32). Then we see Him in the final excruciating hours of His life on earth, when "he learned obedience from the things he suffered" (Hebrews 5:8). Jesus was a lifelong learner.
Knowing that He was an adventurous and dedicated learner gives a certain dignity and excitement to discipleship that perhaps we haven't contemplated before.
Learning means living
In the early years of life, our bodies grow rapidly. Then we slow down a bit until we peak around age twenty. A decline begins after that.
Our minds, too, develop rapidly when we are young. When we reach our twenties we're still learning, but it's harder. We reach our mental learning peak a little later than our physical growth peak, but then the same phenomenon occurs: a slow, steady deterioration. Our minds grow rigid and inflexible. It becomes increasingly difficult for us to learn.
If you are over thirty, how long has it been since you acquired a new skill or adopted new attitudes—whether political, religious, social, or otherwise?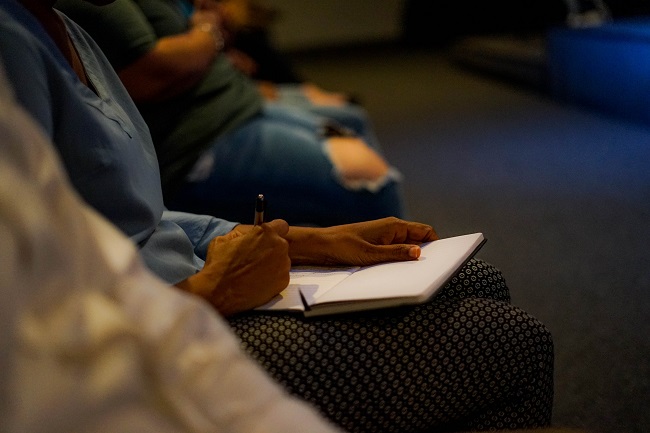 It is said that, in a certain part of the world, when saying goodbye the people add, "May nothing new ever happen to you!" That saying reveals a narrow mentality, but it is often the over-thirty mentality.
Yet the very activity of acquiring new skills, developing new attitudes, formulating new relationships, discovering, daring, exploring, reforming, renewing—in short, learning—is what makes life the adventure Jesus promised in John 10:10—"My purpose is to give them a rich and satisfying life." If you're not learning, you're not living.
We are called to be disciples, and the great commission in Matthew 28:19 tells us to "go and make disciples of all nations." That is, we are commissioned to go and make "learners." Have you ever thought about the great commission from that angle?
How we learn
Learning is based on three important attitudes.
The first is openness. A child is open, and therefore constantly learning. Everything is new to him. As adults, many of us lose this sense of wonder and curiosity that children have.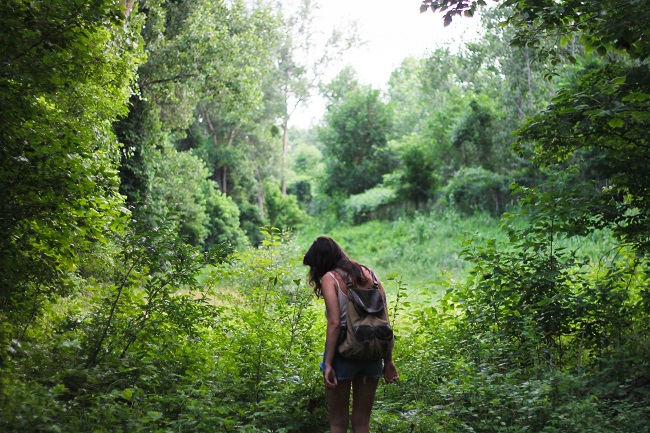 The apostle Paul was open to learning even as an adult. He said, "I have learned to be content with whatever I have… . I have learned the secret of living in every situation" (Philippians 4:11–12).
I recall traveling by airplane once from Australia to New Zealand, having planned to read during the flight as is my habit. Just as I opened my book the man next to me asked, "How do I call the flight attendant?" I showed him the button and went back to the book.
Then the man said, "Oh, we're moving." I nodded yes. He said, "How fast is the plane going at take off?" I told him, "About 135 miles per hour."
"We're off," he said soon afterward. "What's that noise?" I told him it was the plane's landing gear being pulled up beneath us.
He was learning, learning, learning. It went on that way for the next two and a half hours. I didn't read one page of the book. He was having a new experience and he was wide open to learn, like a little child.
We also should be open to learn from anyone, at any time and in any place.
—
Keep learning! See our guide for the Best Bible Studies for New Believers.
—
A second essential attitude for learning is enthusiasm. Learning requires our active participation. We can't sit back and learn. We learn by giving it everything we've got.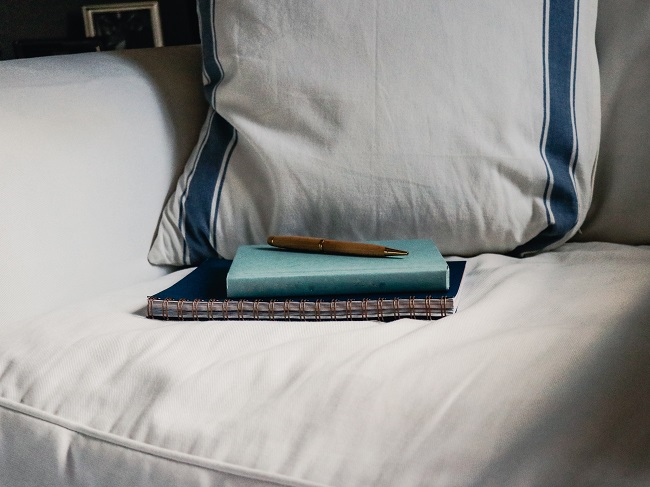 We learn by feeling, seeing, and listening, as well as by thinking. Our entire muscular and sensory mechanisms should get involved. It takes acute alertness. Thirteen men were walking by a fig tree, but only one was really alert and aware. Only one was learning in every way at that moment. It was Jesus who said, "Learn a lesson from the fig tree."
Naturally we can't get motivated and excited about everything. But I've found it helpful to get highly motivated about at least one thing, and to throw myself into that one subject. In the process I've discovered that my awareness increases in other areas, so that while pursuing a single objective I learn many other things as well.
I have a habit of taking on one new learning project each year. I try to pick something big and demanding. Half of all I read that year will be on that subject. When I talk to people, I find out what I can learn from them on the subject as well.
Try selecting learning projects of your own like this. Choose a subject you wouldn't ordinarily have the opportunity to get involved in. It can add real interest and excitement to your life.
The third foundation for learning is application. The psalmist said, "I am even wiser than my elders, for I have kept your commandments." (Psalm 119:100). There's the secret: those who obey and apply the truth will truly understand it.
Obstacles to learning
Of the many obstacles to learning, three are the most important.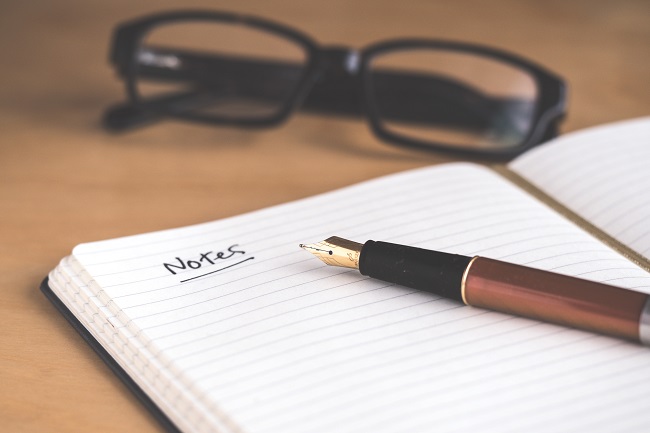 The first is pride. "When pride comes, then comes disgrace, but with humility comes wisdom" (Proverbs 11:2). All through the Scriptures are warnings that pride is the enemy of learning—and therefore the enemy of discipleship.
When I speak of pride, I mean personal pride. When you feel you can't learn anything from someone younger than you—or older than you, or with less education, or a different background, or a different skin color—that's pride.
Perhaps the second greatest enemy of learning is cowardice. Revelation 21:8 lists several kinds of people who will spend eternity away from God, and heading the list are "cowards."
One reason we stop learning is because we lose our nerve. We can learn from new experiences, but we're afraid of them. We're afraid we'll get hurt. We've tried opening up our lives, throwing ourselves wholeheartedly into something, but then WHAM—we got knocked down. If this has happened often enough so that we can recognize it coming again, we stop short of getting hit next time. But we also stop learning if we don't go the whole way.
A price tag on learning is labeled simply. "Fear of pain." The pain is always there, and it increases as we get older.
The last great enemy is, ironically, success. Many times those who are apparently successful in life have stopped learning. It doesn't take many minutes of conversation with them to discover this fact. They make statements such as, "That's just the way I am. You can't change me. I am what I am and I'm happy. I'm satisfied." They have stopped learning and growing.
—
Need help reading and understanding the Bible? We've got you covered with our list of the Best Study Bibles!
—
Learning Christ
When my son Doug was in the third grade, he had a teacher who revolutionized his attitudes toward learning. This teacher believed every day should be a new learning experience.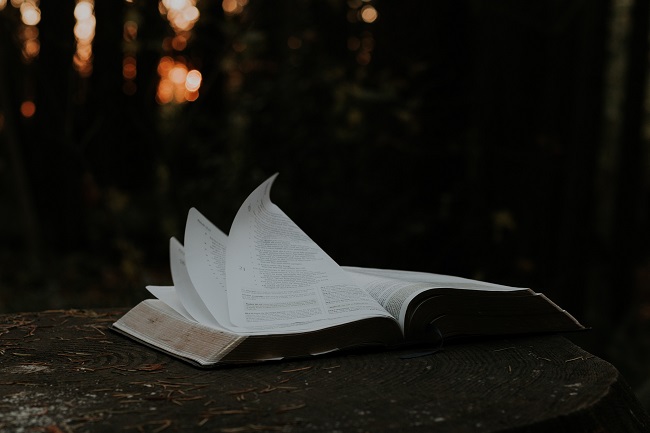 Doug would go to school one day and find pillows arranged in a circle with a pile of books in the middle. The teacher would tell the children, "Okay, go sit on a pillow and pick your book." The next day there might be a film show. The following day perhaps all the chairs would be back in rows and the teacher would teach from the blackboard.
Every day was a new learning experience, and it made my son excited about learning. He never knew from day to day what would happen next, except that the teacher was really working to give him a good deal.
What does this have to do with Christian discipleship? Disciples are learners, and learning comes through experiences. A disciple's experiences are arranged by his teacher. Christ is our teacher, and He is daily arranging special experiences for us, His learners. And He is the most imaginative teacher of all time.
When you wake up tomorrow, pray, "Lord, I know you have arranged a whole new set of experiences for me today. Help me to be alert. Help me to be open, to be enthusiastic, and to apply your truth to how I live. Keep me from pride, from cowardice, and from being dulled by success. Today, I want to learn from you."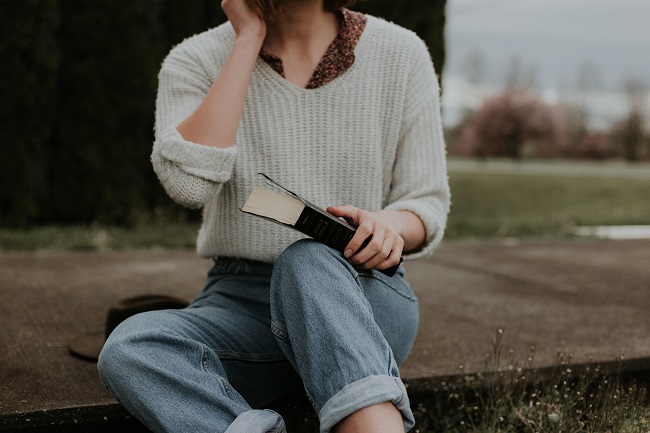 Every day is a brand new set of experiences, specially arranged for us by Christ He has a special learning program for each of us; we can't be trained exactly the way our neighbor is trained. This makes discipleship a very personal experience.
Yet although we should be open to learn from anyone, we must allow Christ to pass the final judgment on which lessons we learn. Paul warns us, "See to it that no one takes you captive through hollow and deceptive philosophy, which depends on human tradition and the elemental spiritual forces of this world rather than on Christ." We are to bring everything under the supervision of Christ. You can pray, "Lord, this is what I have learned today. What do you think about it?"
We not only learn from Christ and defer to Him, but we also learn Christ. He is the object of our learning. Therefore it is important for us to frequently spend time reading and studying the four gospels.
Get to know Christ. Let your life, your thinking, and your behavior revolve around him.
I don't think many people are true learners. To those who are, the world owes its progress. But there are even fewer people who are learning Christ. Yet I believe the future of the world depends on these people—the Christ-learners. All eternity hangs upon them, for they are the salt of the earth and the light of the world.
Will you be one of them?
—
Recommended Resources:
Help! My Bible is Alive! 30 Days of Learning to Love and Understand God's Word.
In Help! My Bible is Alive!, pastor and Bible teacher Nicole Unice brings life back to reading the Bible by helping you personally encounter God through his Word.
This blog post has been adapted by Unfolding Faith from the original article by Waldron Scott, printed in The Navigators Log, and reprinted in Discipleship Journal. Article used with permission from The Navigators.
102