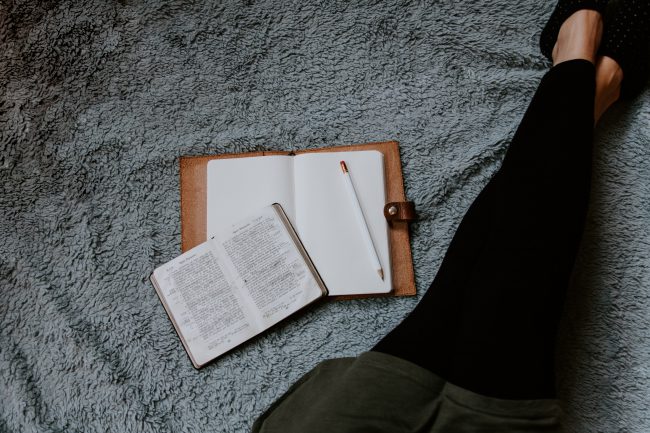 6 of the Best Study Bibles
You want an all-in-one Bible that will provide not only the Holy Word of God, but notes, maps, guides, explanations, and deeper dives into the topics of the Bible.
You want a study Bible.
Don't know where to begin looking for the one that suits you best out of the many study Bibles available? Let us help you with our guide to the 6 best study Bibles from Tyndale House Publishers.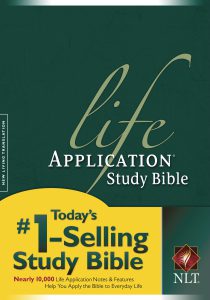 Life Application Study Bible
The #1–selling study Bible in America, the Life Application Study Bible is an excellent resource for new and seasoned believers alike. With hundreds of Life Application notes that explain how the Bible is relevant to your life, personality profiles of Bible characters, maps, charts, cross-references, and even a Christian Worker's Resource for anyone who works for or volunteers in a ministry. This study Bible has it all going on.
It comes in many editions with different cover styles, book sizes, and as an e-book or app (search for it on your app store), so you can find the right one for you. There are also Teen, Girls, and Boys Life Application Study Bibles, large print editions, and as a chronological Bible.
Want to try it out for yourself? This handy online pamphlet will show you what is inside the original Life Application Study Bible.
We recommend the New Living Translation, but you can also get it in the King James Version, New King James Version, New International Version, and Holman Christian Standard Bible.  It even comes in a Spanish version. It's a great place to start your hunt for a study Bible.
New Believer's Bible
New to Christianity and not sure where to start with Bible study, which book to get into, or how on earth you're going to understand any of the historical context? We feel you. Then the New Believer's Bible is the study Bible for you.
Uniquely designed for people new to the Christian faith, this study Bible opens the Word of God to anyone unfamiliar with the Bible. Its best features are the clear, easy-to-read guides and notes, a glossary of Christian terms (very handy!), reading plans, introductions to each book, and a useful topical index to help you find biblical answers to your questions.
Any new believer will find this study Bible incredibly useful and easy to use. It comes in the New Living Translation, so it's even easier to understand with clear language for modern readers that doesn't lose any of the original meaning or context. Hey, it even comes in a Spanish version!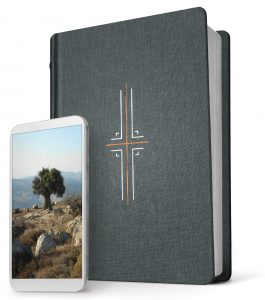 Filament Bible
Filament is a unique study Bible that combines the printed Word of God with a wealth of digital content to help you in your study. When you purchase a Filament Bible, you get the app to download with it. As you read through the Bible, you can open the app and scan the page number to access a whole host of resources that give the stories deeper context and more information than you will find in any one study Bible.
The Bible itself is beautifully laid out with just the Bible text, while the app houses all the notes, guides, interactive maps, videos, and extra content you could possibly want.
Learn more about this exciting study Bible here >> and the accompanying app here >>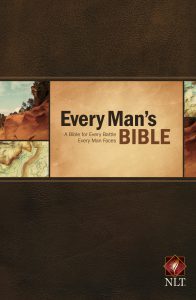 Every Man's Bible
This one is for the fellas! Similar to a regular study Bible, the Every Man's Bible includes study notes and descriptions that are relevant to the modern man. Every Man's Bible has thousands of notes on topics from work, sex, and competition to integrity and more, plus trusted advice from the pros, just for men.
Some of our favorite features are the Personal Gold articles, written by amazing Bible teachers such as Chuck Swindoll, Tony Evans, and David Jeremiah, giving their own solid advice on topics written with their fellow men in mind.
Learn more about the Every Man's Bible on its dedicated website here >>
Every Man's Bible is available in the New Living Translation, which we love because it is so easy to read, and in the New International Version >>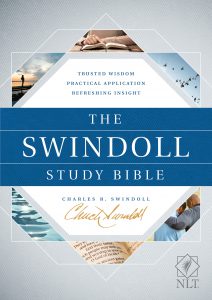 The Swindoll Study Bible
This study Bible is a BIG. HITTER.
The inimitable Charles (Chuck) R. Swindoll, world-renowned Bible teacher and pastor, gave us the gift of an award-winning study Bible, written and infused throughout with his signature wit, charm, and pastoral insight. If you're a fan of Chuck's, you will love The Swindoll Study Bible. Even if you know nothing about him, you'll enjoy his easy demeanor and personal writing style that will speak straight into your heart.
In Chucks own words: "This study Bible was designed with you in mind. As you read the Scriptures, imagine my sitting beside you and sharing personal stories, important insights, and hard-earned lessons that will encourage you to walk more closely with Jesus Christ. You'll discover the who, what, where, when, why, and how of the Bible: Who wrote it and when? What does it mean, and where did its events occur? Why should I trust it? And most importantly, how can I apply it today?"
Available in the New Living Translation, you can also get this study bible in a large print version.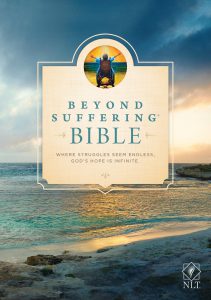 Beyond Suffering Bible
Everyone knows someone suffering with a disease, disability, chronic illness, or other form of personal suffering. Perhaps that is you. The insight offered by Joni Eareckson Tada, founder and CEO of Joni and Friends International Disability Center and international advocate for people with disabilities, will lift you up to a closer relationship with God.
The Beyond Suffering Bible is filled with thousands of notes and features that invite readers into a conversation about suffering and its place in each person's life. Each feature has been carefully created to provide readers with valuable information, meaningful encouragement, and challenging applications as they encounter God's Word.
Watch a video about the study Bible here >>
—
Grow in your faith with a study Bible and remember to give the Lord at least 15 minutes of your day, dedicated to Him and reading His Word.
85