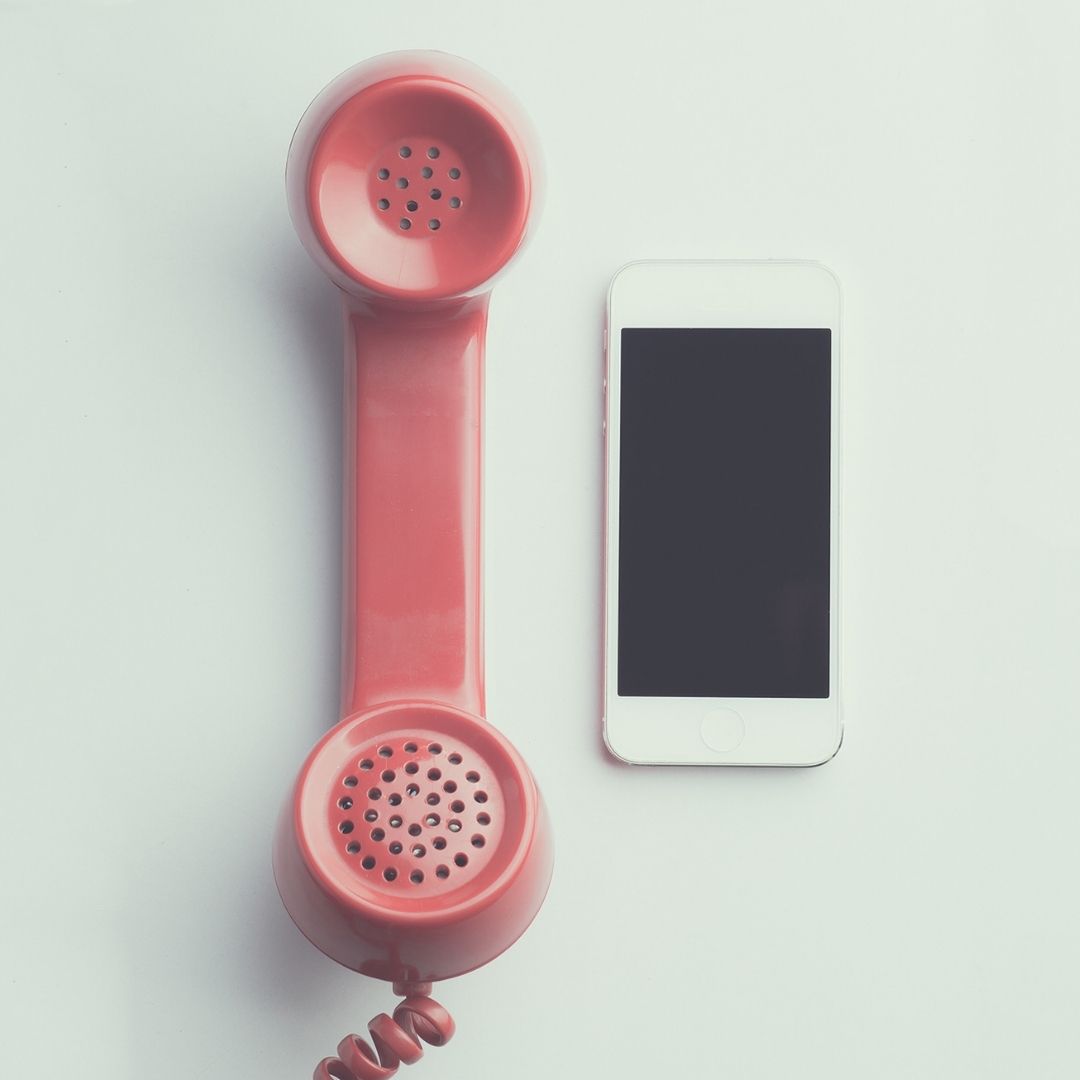 Sometimes the noise of life makes it difficult for us to hear God. Maybe we feel he has disconnected himself from us because we've let him down, or maybe we don't feel worthy enough to be in a relationship with him. God loves to be in conversations with his people. He invites us to talk with him. But how does God do that? "How does he communicate with me?" The HelpFinder Bible can help us find answers to questions like this.
Taken from the HelpFinder Bible
The opportunity to communicate with one another has never been easier—from smartphones to the Internet, from e-mail to video conferencing, we are always working to improve our ability to communicate. Why? Because communication is not just important, but essential. We like to keep in touch because it is vital to the quality and success of any relationship, whether it is marriage, friendship, family, or business. The same principle applies to our relationship with God. To know him we must communicate with him, and we must learn to listen as he communicates with us. Only then will we experience a breakthrough in our spiritual lives. The more time we spend communicating with him, the closer and more successful our relationship with him will be. When was the last time you felt in touch with God? How much time do you spend communicating with him?
How does God communicate with me?
2 TIMOTHY 3:16-17 | All Scripture is inspired by God and is useful to teach us what is true and to make us realize what is wrong in our lives. It corrects us when we are wrong and teaches us to do what is right. God uses it to prepare and equip his people to do every good work.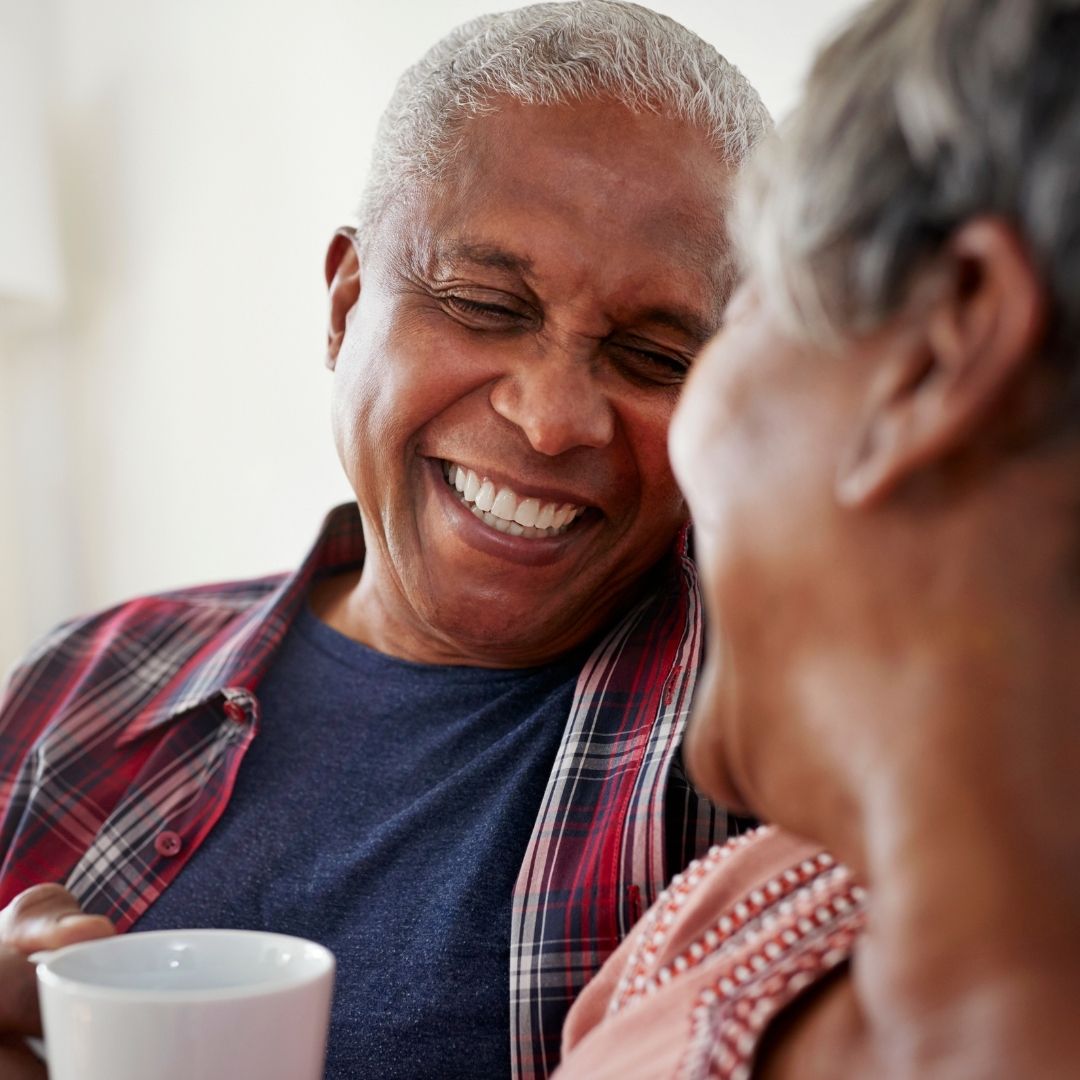 God communicates with you through his Word, the Bible. Read it daily to keep in touch with him.
JOHN 1:14 | So the Word became human and made his home among us. He was full of unfailing love and faithfulness. And we have seen his glory, the glory of the Father's one and only Son.
HEBREWS 1:1-2 | Long ago God spoke many times and in many ways to our ancestors through the prophets. And now in these final days, he has spoken to us through his Son.
God communicates with you through his Son, Jesus Christ. Talk with him often in your day.
JOHN 14:26 | "But when the Father sends the Advocate as my representative—that is, the Holy Spirit—he will teach you everything and will remind you of everything I have told you."
ROMANS 8:16 | For his Spirit joins with our spirit to affirm that we are God's children.
God communicates with you through his Holy Spirit. Pay special attention to the way he speaks to your heart and spirit.
JOHN 8:9 | When the accusers heard this, they slipped away one by one, beginning with the oldest, until only Jesus was left in the middle of the crowd with the woman.
ROMANS 2:14-15 | Even Gentiles, who do not have God's written law, show that they know his law when they instinctively obey it, even without having heard it. They demonstrate that God's law is written in their hearts, for their own conscience and thoughts either accuse them or tell them they are doing right.
God communicates with you through your conscience, which is your God-given internal radar to help you know right from wrong. Always listen to your conscience. If you neglect it, it will become dull, and eventually you will no longer hear it.
ROMANS 1:19-20 | They know the truth about God because he has made it obvious to them. For ever since the world was created, people have seen the earth and sky. Through everything God made, they can clearly see his invisible qualities—his eternal power and divine nature. So they have no excuse for not knowing God.
PSALM 19:1-4 | The heavens proclaim the glory of God. The skies display his craftsmanship. Day after day they continue to speak; night after night they make him known. They speak without a sound or word. . . . Yet their message has gone throughout the earth, and their words to all the world. God has made a home in the heavens for the sun.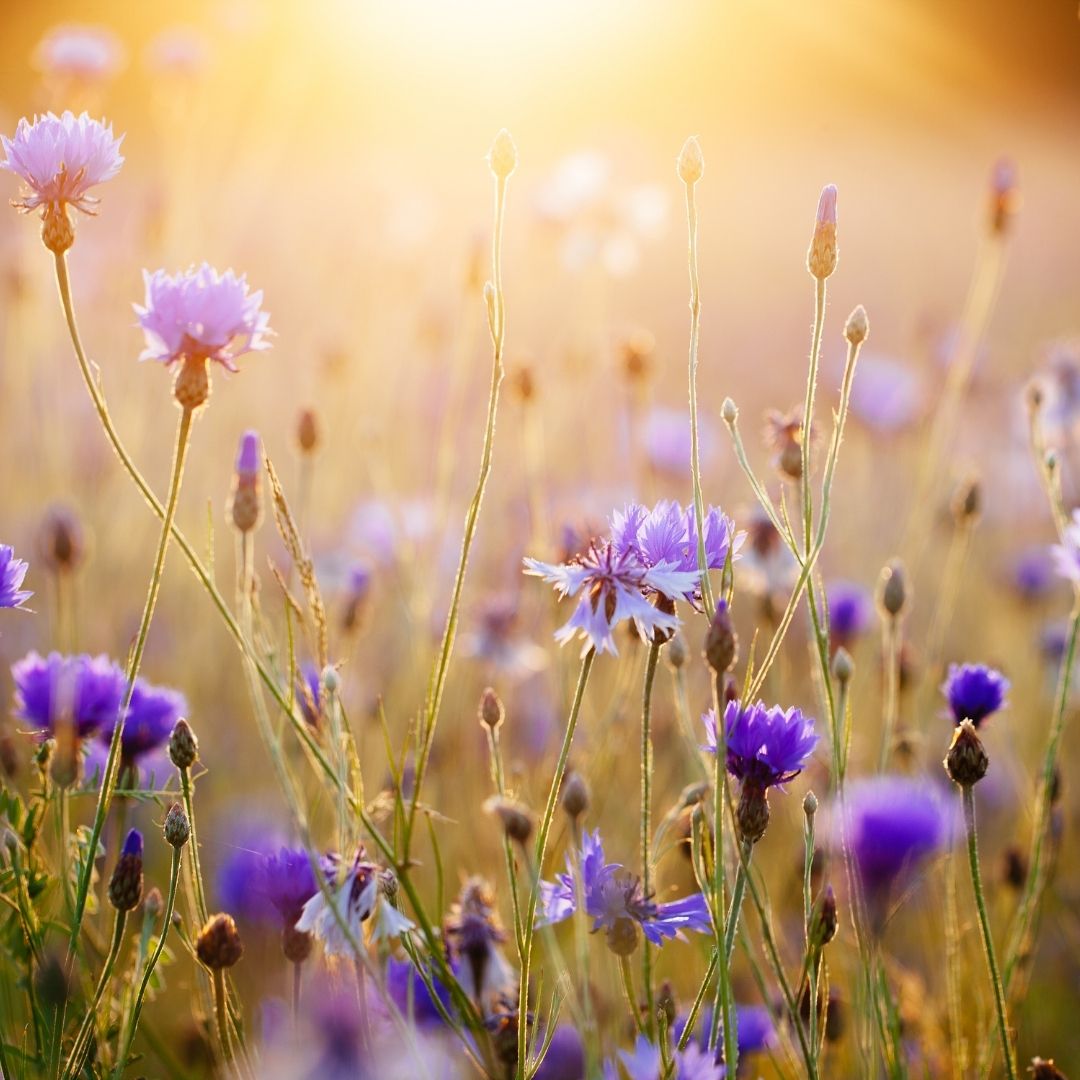 God communicates with you through his creation. All nature sings about a majestic God who created rhythm and harmony in the seasons. Nature shouts the power of God in the starry heavens, the roar of thunder, earthquakes, hurricanes, and the glorious snowcapped mountains. But nature also whispers about God's mindboggling attention to detail in the wings of a butterfly, the endless variety of plants, and the complexity of DNA. Look for God's fingerprints in his handiwork and you will not be able to miss him.
ACTS 14:16-17 | "In the past he permitted all the nations to go their own ways, but he never left them without evidence of himself and his goodness. For instance, he sends you rain and good crops and gives you food and joyful hearts."
MARK 16:6 | But the angel said, "Don't be alarmed. You are looking for Jesus of Nazareth, who was crucified. He isn't here! He is risen from the dead! Look, this is where they laid his body."
ACTS 2:22 | "People of Israel, listen! God publicly endorsed Jesus the Nazarene by doing powerful miracles, wonders, and signs through him, as you well know."
God communicates through the miraculous. There are great miracles like Jesus' resurrection and seemingly small miracles like a baby's birth. As you begin to recognize the everyday miracles of God all around you, you will recognize how he speaks to you through them.
1 KINGS 3:5 | That night the Lord appeared to Solomon in a dream, and God said, "What do you want? Ask, and I will give it to you!"
DANIEL 7:1 | Earlier, during the first year of King Belshazzar's reign in Babylon, Daniel had a dream and saw visions as he lay in his bed. He wrote down the dream, and this is what he saw.
ACTS 10:3 | One afternoon about three o'clock, he had a vision in which he saw an angel of God coming toward him. "Cornelius!" the angel said.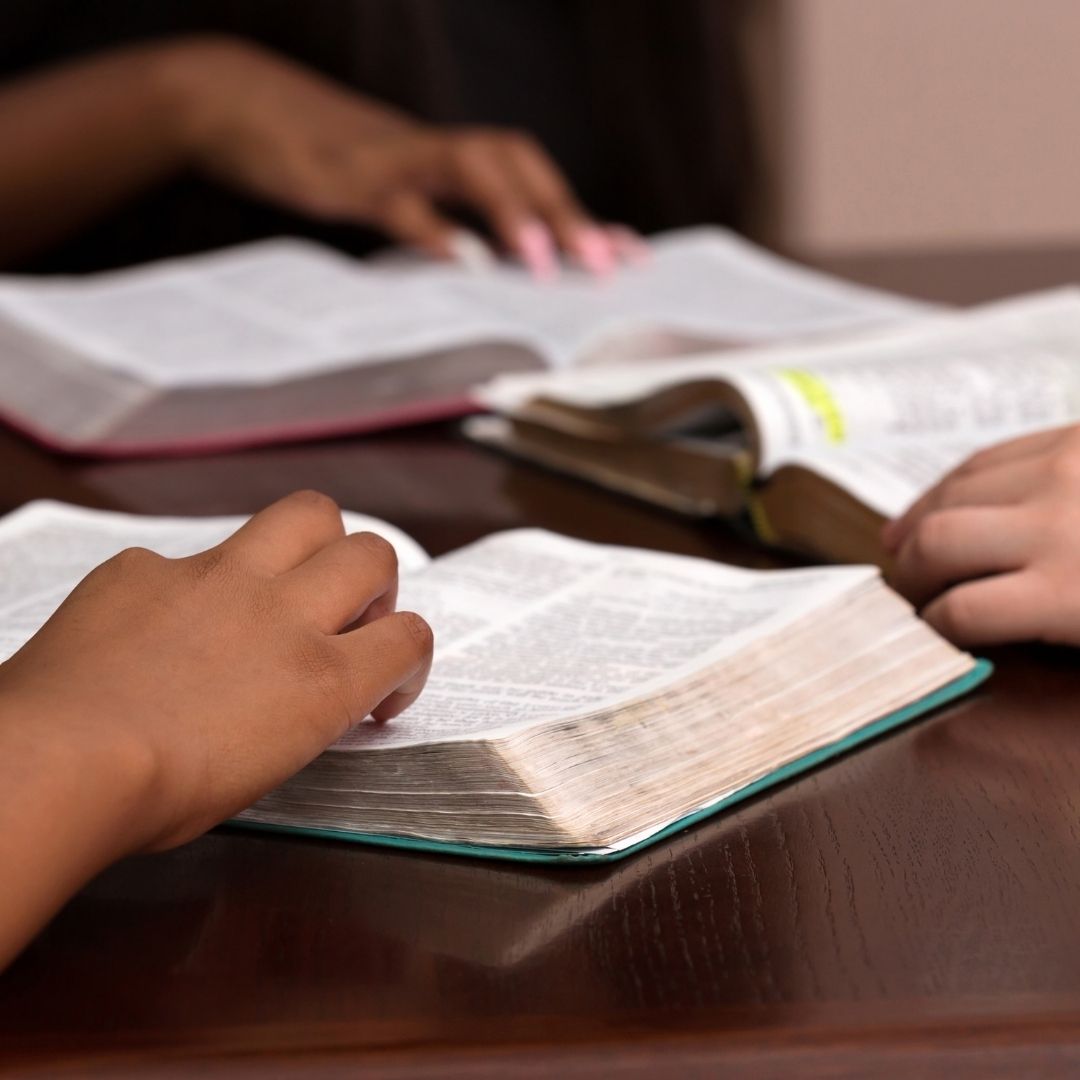 God communicates through dreams and visions. These may not be part of your everyday experience, but the Bible clearly shows that God will do whatever he needs to get your specific attention.
LUKE 1:11 | While Zechariah was in the sanctuary, an angel of the Lord appeared to him.
ACTS 8:26 | As for Philip, an angel of the Lord said to him, "Go south down the desert road that runs from Jerusalem to Gaza."
REVELATION 1:1 | This is a revelation from Jesus Christ, which God gave him to show his servants the events that must soon take place. He sent an angel to present this revelation to his servant John.
God communicates through his angels. Perhaps you have never seen angels, but you have likely seen evidence of their work. Angels are a clear part of biblical teaching. They are all around the earth and they are near you.
1 SAMUEL 3:8-9 | So the Lord called a third time, and once more Samuel got up and went to Eli. "Here I am. Did you call me?" Then Eli realized it was the Lord who was calling the boy. So he said to Samuel, "Go and lie down again, and if someone calls again, say, 'Speak, Lord, your servant is listening.'"
ISAIAH 45:2, 4 | This is what the Lord says: "I will go before you, Cyrus. . . . And why have I called you for this work? Why did I call you by name when you did not know me? It is for the sake of . . . Israel my chosen one."
ACTS 23:18 | So the officer did, explaining, "Paul, the prisoner, called me over and asked me to bring this young man to you because he has something to tell you."
God communicates with you through other people. Most of the time he uses godly people to give you spiritual advice and help you mature in your faith. Sometimes he even uses people who don't know him to unwittingly communicate his truth to you.
Learn more about the HelpFinder Bible