That's what several Bible journaling enthusiasts said when we announced we would be releasing our beloved coloring and journaling Bible—the Inspire Bible—with access to the Filament Bible app. For years we have had people requesting a coloring and journaling study Bible, but due to size limitations, that kind of Bible was basically impossible. Thanks to the Filament Bible app, we now have a way to make that dream a reality. A coloring and journaling Bible with all the study notes, resources, and even more features than a traditional study Bible without taking up any of the creative space! The new Inspire FAITH Bible is filament-enabled, but that's not all. It's a completely new edition in our Inspire Bible line with fresh line-art verses and updated margins for Bible journaling fans.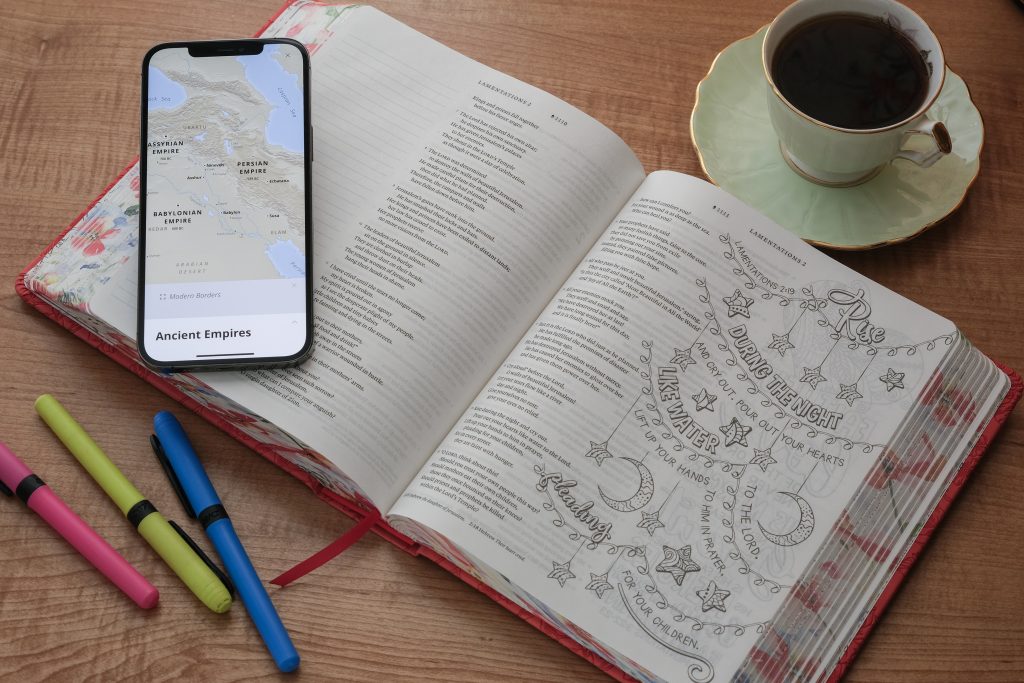 The Inspire FAITH Bible has 655 new faith-themed Scripture illustrations scattered throughout the Bible. These gorgeous images include line-art Scripture verses to color as well as full-color vellum pages interspersed throughout the pages of the Bible. This visually stunning Bible is available in two covers: LeatherLike watercolor floral and hardcover coral blossom.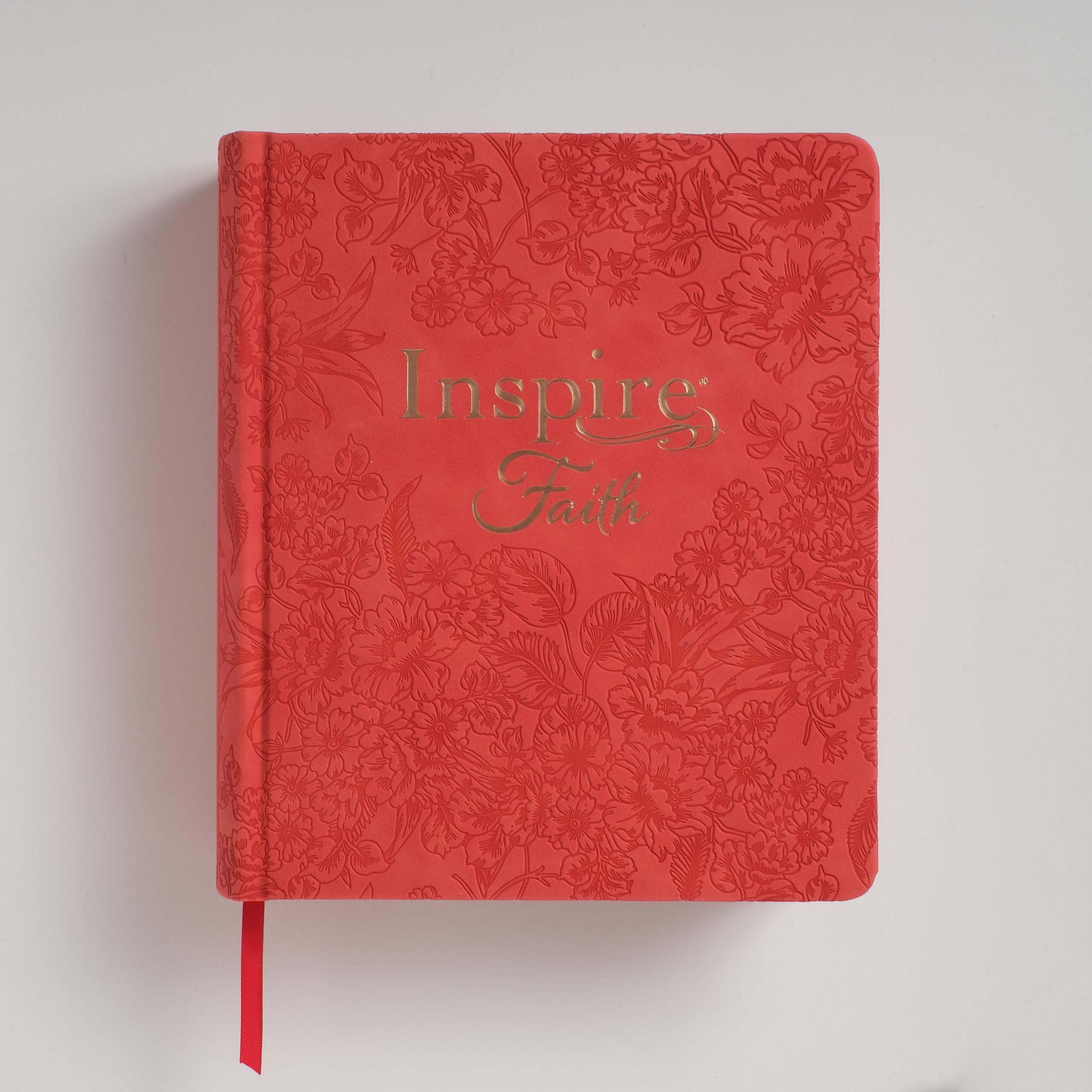 The engaging and accurate New Living Translation text is the highlight of this Bible. Set in a single-column format, it has an 8.65 text font, which is larger and more readable than most full-size journaling Bibles. The extremely roomy, lightly ruled, three-inch-wide margins and high-quality Bible paper make it the perfect choice for creatively responding to God's Word right on the pages of the Bible.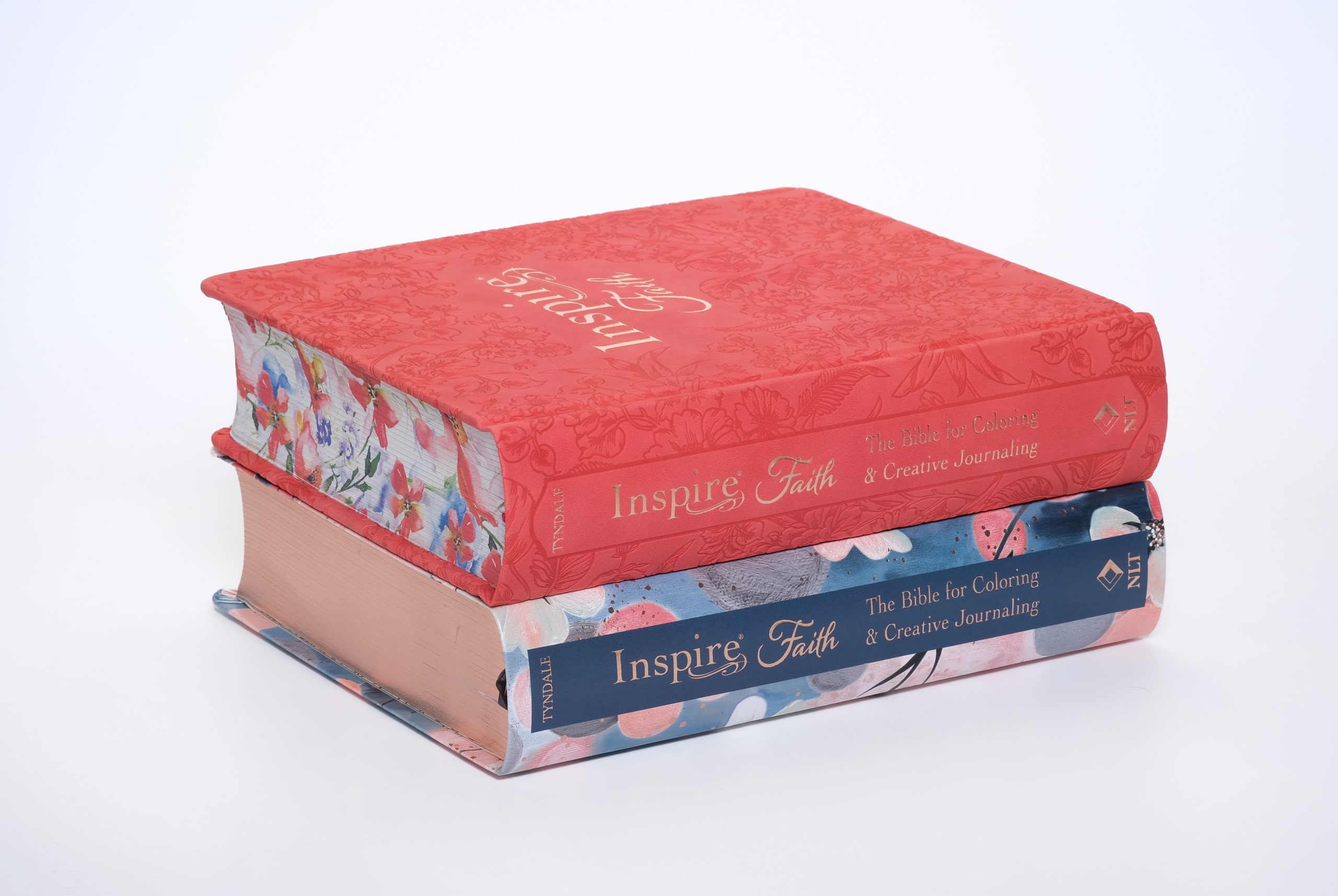 Ready to go further in your Bible study? Download the Filament Bible app on your smartphone or tablet. Once the Bible is linked to the app, just scan the page number to access thousands of resources, including study notes, theme articles, people profiles, devotionals, worship music, interactive maps and graphics, videos, reading plans, and more.
Read, reflect, and respond to God's voice as you grow closer to him using the Inspire FAITH Bible.