Prayer is one of the most, if not the most, important things in the life of any believer.
Now, we Christians love to talk about prayer. We love to hear people tell us about answered prayer. We thrill to the stories of great Christians from the past who had unbelievable prayer lives and saw God do unbelievable things. We love everything about prayer—except, it seems, the actual discipline of praying.
Why do I say that? Only 38 percent of Protestants pray more than once a day. That means 62 percent pray only once a day or maybe only once a week or maybe not at all.5 I shudder to imagine what the stats would look like if the researchers removed saying grace at mealtimes.
If you want to know where you stand in your prayer life, let me suggest a test. Compare the time you spend complaining to the time you spend praying. Or compare the time you spend talking to people about other people to the time you spend talking to God about other people. Prayer is an area where many adults struggle. If you know how difficult it is for you to maintain a consistent prayer life, you can imagine how difficult it is for your child.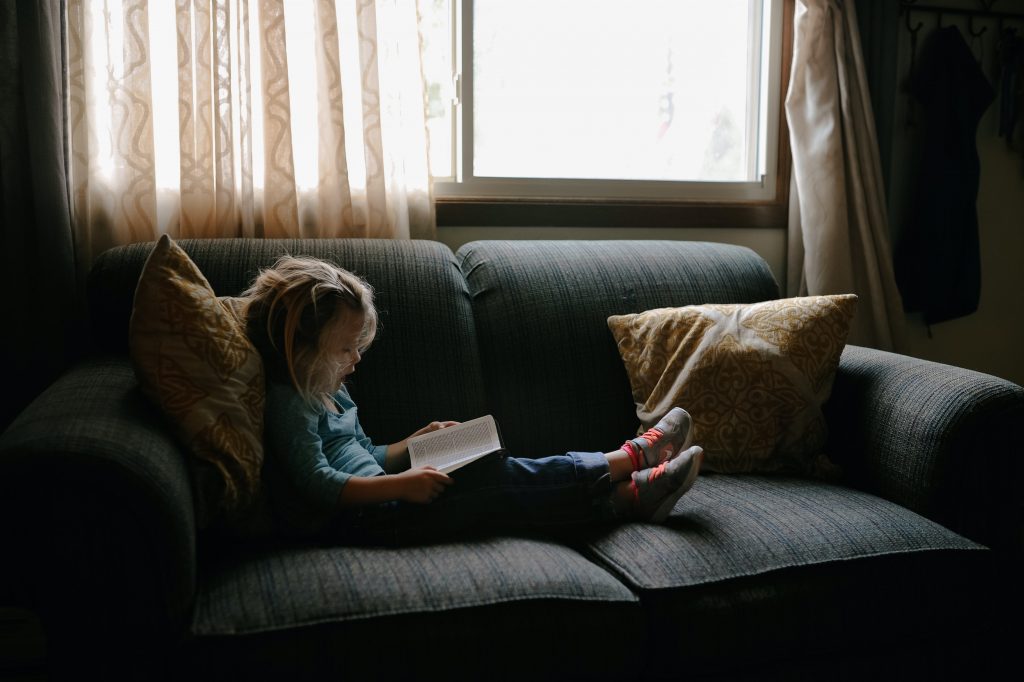 We all need to get better—a lot better—in prayer, children and adults alike. God has ordered His world in such a way that there are many things He will not do in the life of the Christian apart from prayer. Prayer is inviting heavenly intervention in history. It is pulling the supernatural into the natural—seeking the extraordinary to invade the ordinary.
The natural human tendency, even among Christians, is to think of prayer as a last resort. When we have a need or a problem, we consider what we can do and then work at it through our own power. Only when the situation seems hopeless do we decide that we need to pray about it. Yet if we were thinking straight, prayer would be our first response to a need.
As parents, to create an atmosphere of prayer in your home, the best and most effective thing you can do is to pray for your children every day. Better than that is to pray with them while also for them every day. You can start by doing this at the table, but let it carry over to other locations and times in your family life. In fact, even when they move out of the house or are away at college, call them regularly to say a quick prayer with them—or a lengthy one if you can keep them on the line long enough. This will pour volumes of love and value into them while also seeking God's continual intervention and favor on their behalf. By doing this, you are training your children in the power of prayer by modeling your own value and use of it in front of them.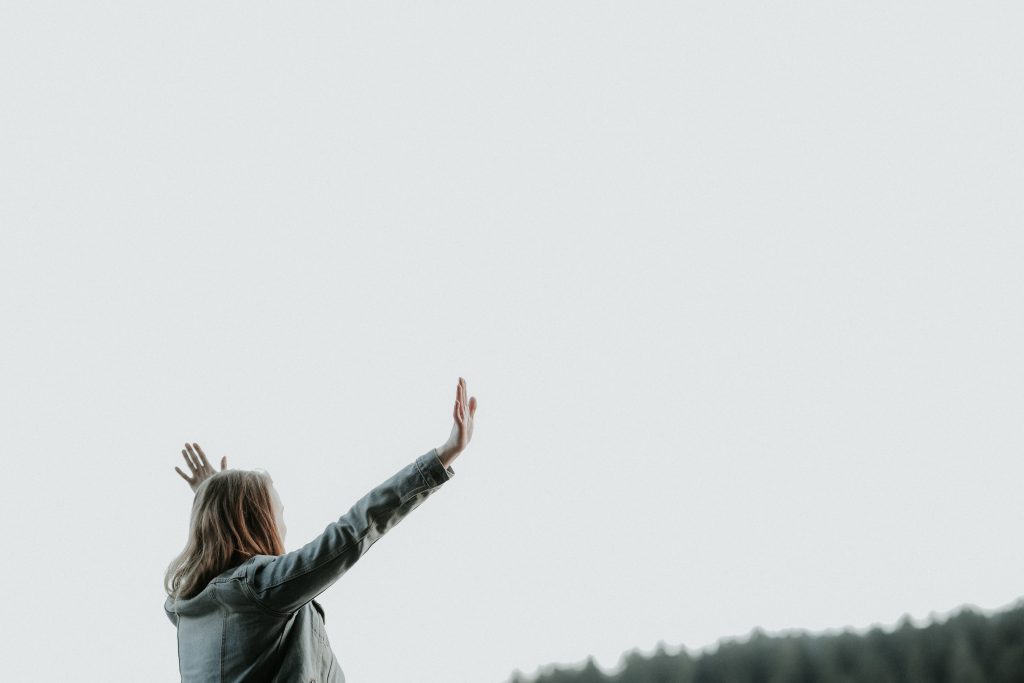 What are some of the things you should pray for with regard to your children? Let Luke 2:52, which describes the boyhood of Jesus, serve as your beginning guide. We read, "And Jesus kept increasing in wisdom and stature, and in favor with God and men."
Four areas of development are mentioned here, and they are all areas in which we would like to see our children mature. The first is wisdom—not just factual knowledge but the ability to apply spiritual truth to the practical issues of daily life. You can pray for your children that they will grow in wisdom. The book of Psalms tells us the fear of the Lord is the beginning of wisdom (see Psalm 111:10). As your children grow in their reverence for God, they will also be growing in wisdom.
"Increasing in . . . stature" refers to physical growth. Pray here for your children's safety and good health so that they can develop to the full extent of their God-given abilities. Pray that they will treat their bodies well by eating healthy, avoiding negative contaminants, getting enough rest, and practicing safety precautions, such as wearing their seat belts in the car. "In favor with God" is a clear reference to spiritual growth. Pray that your children will always have tender hearts toward the Lord—that knowing Him, walking with Him, and serving Him will be their greatest desire. Pray that true Christlikeness will be developed in them as time goes by. And pray that the grace of God's favor will be given to them freely. Similar to the prayer that Jabez prayed when he asked for God's favor by expanding his borders of influence, ask God to expand your children's borders of influence as well through an abundance of His favor in their lives.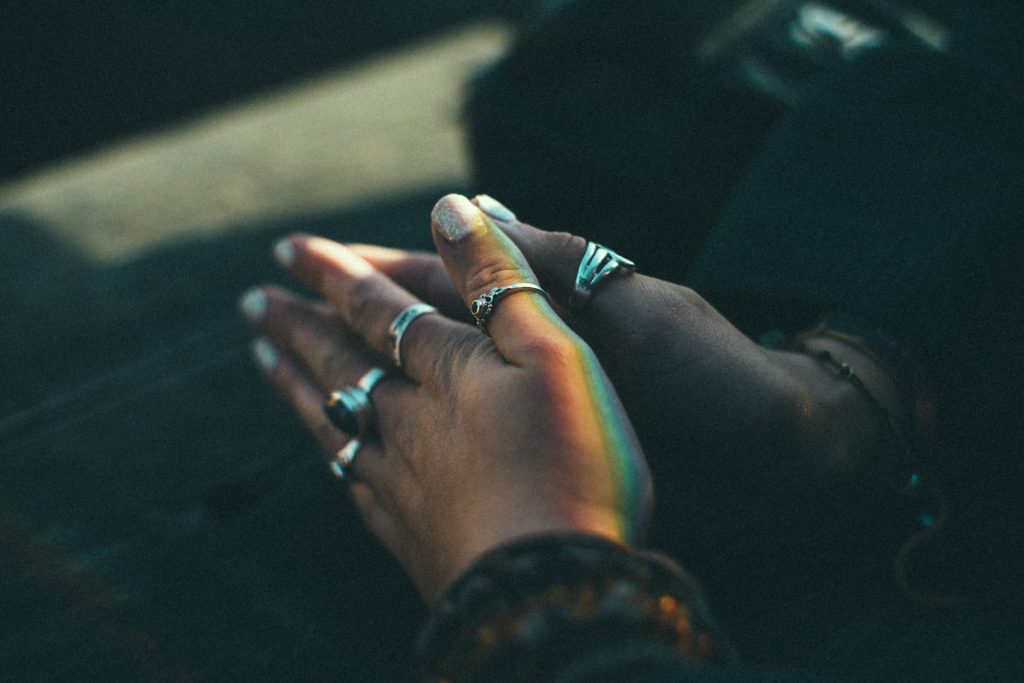 Finally, "in favor with . . . men" refers to social growth. Pray that your kids will learn how to get along with others, how to be true friends, and how to socialize without compromising their values. Pray that God will bring them good friends who will be a positive influence, and ask God to raise your children up as a positive influence in the lives of those around them. Ask God to give them a heart for His people and for taking His saving truth to those in need. And pray that, even while they are still young, God would be preparing the boy or girl who will grow up to one day be a godly mate for each one of your children.
Like any worthwhile endeavor, remember that prayer requires practice and persistence. There is no better place to engage in prayer than at your regular time at the family table. If you, your family, or your children have not been in the habit of talking with God and the concept seems unnatural or uncomfortable, make this the subject of your prayers. Be honest with God about wanting to develop a prayerful atmosphere in your home.
The bottom line is to pray. If you're tired, sick, or emotionally overwhelmed—pray. If you're on cloud nine and family life seems perfect—pray. If you lack direction for yourself or your kids—pray. If you doubt that prayer makes any difference—pray. If the circumstances of your home are out of your control—pray. If the circumstances of your home seem well within your control—pray even harder. Whatever you do—pray.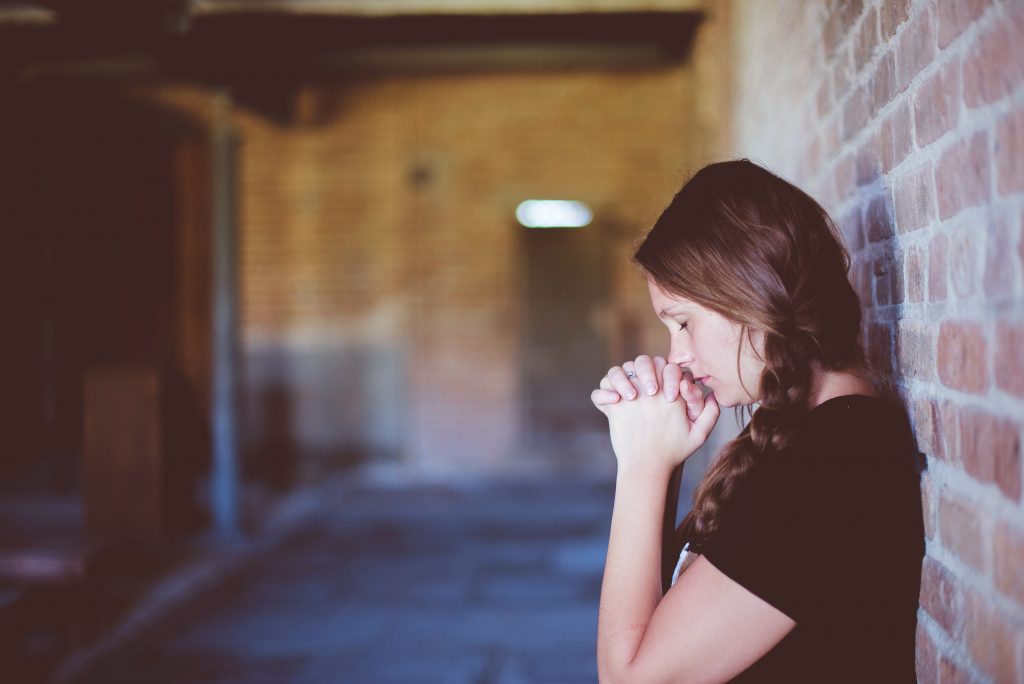 Don't let the enemy trick you or your children into giving up the priceless privilege and powerful position of communicating with our great God. By incorporating the study of God's Word and prayer into your regular family meals, as well as adding fun activities, jokes, etiquette training, discussions about school and friends, and myriad other things, you will establish an atmosphere of spiritual health where your children will thrive as olive plants around your table.
---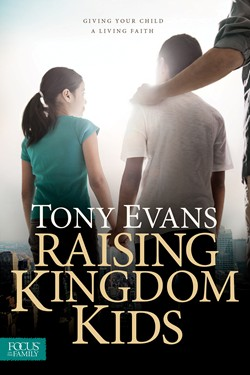 From the bestselling author of Kingdom Man and Kingdom Woman, Raising Kingdom Kids equips parents to raise their children with a Kingdom perspective and also offers practical how-to advice on providing spiritual training as instructed in Scripture.
Dr. Tony Evans begins with an overarching look at the need for Kingdom parenting, our roles and responsibilities in raising God-following children, and how to prepare children to take on the assignments God has for their lives. He then takes a practical turn, with examples and illustrations to help parents understand and provide specific training for kids in the power of prayer, wisdom, loving God's Word, getting through trials, controlling their tongues, developing patience, the surrender of service, and much more.
This book is for every dad or mom who wants to fulfill the parenting role God has given them—not just in raising healthy kids intellectually, physically, and socially, but in contributing to their child's relationship with God and alignment under His plan.