The leaves are falling. There's a chill in the air. Autumn has returned and, with it, the sweet sight and sounds of a festive season. If, however, you've found yourself in a season of change you didn't expect… keep His promises close to your heart this Thanksgiving.
The following article is written by guest author, Kathryn O'Brien.
By the time I had a definite diagnosis, autumn was in full swing. Leaves floated lazily from trees, scraps of red, purple, and orange dotting sidewalks and soccer fields, raked into piles on front lawns. A chill had crept into evening walks, cozy scarves and hats on display in every store. And the sweet scent of cinnamon pumpkin spice, the official kickoff of fall, had begun to fill every coffee house and candle shop from coast to coast. Ahh . . . Thanksgiving was in the air.
As usual, I was ready for it. Ready to wake up under cool, crisp sheets. Excited for a blazing fireplace at night. Heavy blankets on the couch. The promise of Christmas around the corner. Family traditions. Time together. Anticipating another joyful holiday season, I was happily stomping through crunchy leaves and waiting in Starbucks lines, making my way toward Thanksgiving with a grateful heart.
What I didn't know at the time was that I'd soon be facing a very different type of season. When a regularly scheduled mammogram at the end of October came back with "suspicious" results, I spent the rest of the month wide eyed and a little dazed at various medical centers for additional tests, biopsies, and lab work. The final call came a few weeks later from the head of radiology at a top-rated women's hospital in our area. I can still hear his somber, grandfatherly voice on the other end of my cell phone. Positive for cancer, he said.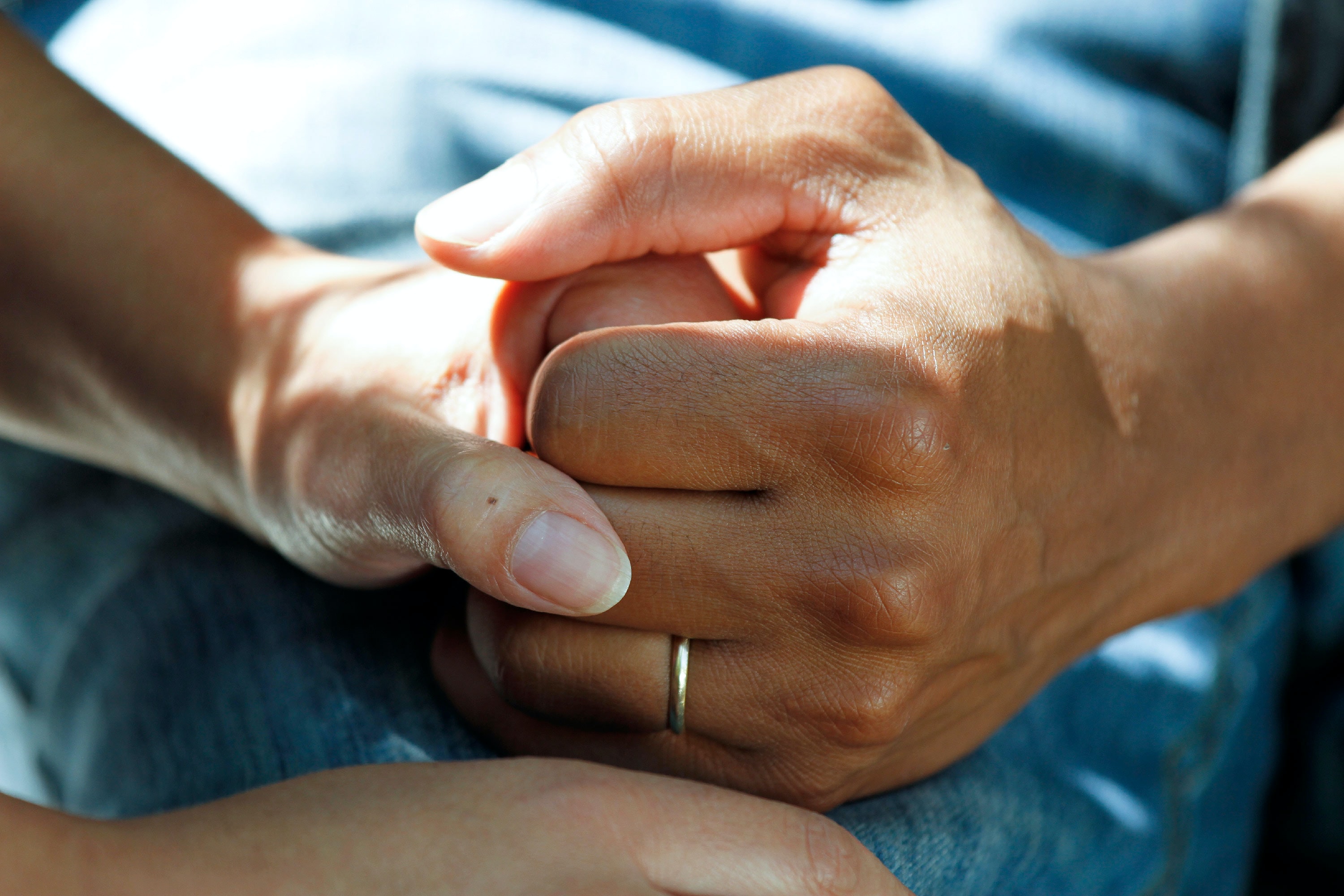 For a few days I was oddly numb, hunkering down at home with my husband and three grown children. We talked, cried, prayed. I made quiet, difficult phone calls to my parents, sister, friends. As we took time to process the news, we tried our best not to ask, even to ourselves, the unanswerable question: What's going to happen?
The following week held more appointments, each filled with a heavy dose of new medical terminology, ending in various recommendations and several options for treatment. With lots of prayer, a strong support system and a talented team of physicians by my side, a decision was made, and I geared up for battle. A radical double mastectomy was scheduled five days before Thanksgiving.
I'd love to say that my six-hour surgery was easy. It wasn't. That I bounced back quickly, without any complications. I didn't. That my faith was never shaken. It was. And that gratitude for my experience came quickly and easily. It didn't.
Gradually, though, the Lord began to reveal things to me that I would never have seen, never have known, never have learned, without this experience. Now, five years cancer-free this month, I am truly thankful. Of course, I praise Him for healing and health, but the Lord has brought my thanksgiving to a deeper place; I'm thankful for the tough stuff. The frightening circumstances. The scary diagnosis. The change of season I never saw coming. Here's why.
I praise God for giving me a front row seat to Psalm 39:4: "Show me . . . the number of my days; let me know how fleeting my life is" (NIV). Because I know my life is fleeting, I say yes to new opportunities in a way I didn't before. Visiting new places, experiencing different cultures, meeting new people. I'm now inclined to do more and fear less. To try new things. To take more chances. Because tomorrow is not a guarantee, I am much more likely to get the most out of today. And because our days are numbered, I don't want to waste a single one.
Another reason I'm thankful is that 2 Corinthians 1:3-4 has become a very real and regular part of my life. "Praise be to the God . . . of all comfort, who comforts us in all our troubles, so that we can comfort those in any trouble with the comfort we ourselves receive from God" (NIV). What an amazing God we serve, the only One who can take a difficult challenge and turn it into blessing for others. It gives me great joy to stand on this side of my journey and listen, encourage, pray with, and give hope to women just starting theirs.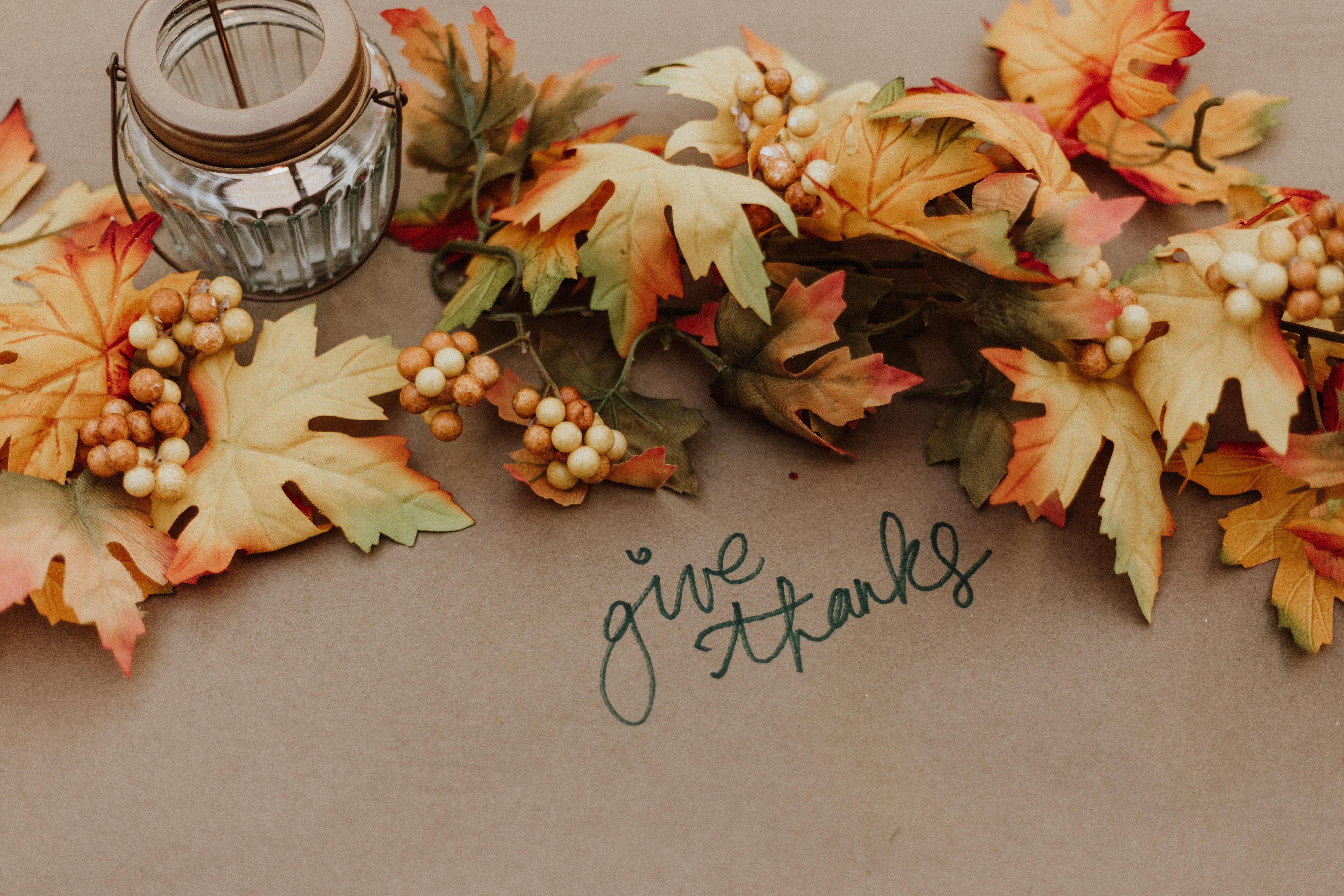 And finally, I'm grateful that God pierced my heart with Job 23:10: "But he knows the way that I take" (NIV). Desperate for God's voice in the early days of my diagnosis, I opened my Bible to this verse. At a time when my future was uncertain, when I had no answers and no sure direction, He knew the way I would take. When the road ahead was uphill and bumpy, scary and dark, and impossible to fully know, He knew the way I would take. And somehow, in His great mercy, that was all I needed to know.
Once again, the calendar page has turned. The leaves are falling. There's a chill in the air. Autumn has returned and, with it, the sweet sight and sounds of a festive season. If, however, you've found yourself in a season of change you didn't expect, a frightening trial, a rough road that's hard to bear, a future that is suddenly unclear, keep His promises close to your heart this Thanksgiving. Remember that He knows the number of your days. Believe that you will one day comfort others with the comfort you have received. And rest in the knowledge that He knows the way you take.
---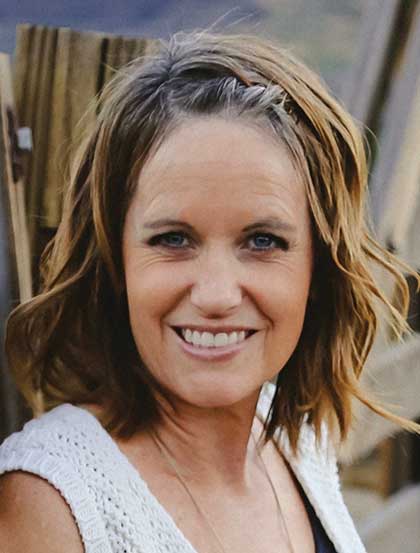 Kathryn O'Brien writes books for kids and has a heart for moms. She's published five children's picture books, including her latest series (Sit for a Bit, Tyndale) and serves as a contributor for several publications. When she's not writing or enjoying her day job as a Christian school administrator, Kathryn can usually be found texting her three grown children, hanging on the front porch with her husband, or hiking the canyons near her home in Southern California. Check her out on her website, Facebook, and Instagram.