According to some experts, kids only remember 10 percent of what they HEAR, but recall 90 percent of what they DO! 
For years, the award-winning Hands-On Bible has been inspiring children to get up off the couch and actually do God's Word.  Through the process of active learning, millions of kids have come to understand the Scriptures and put the Bible into action in their lives.
Now, the Hands-On Bible introduces a devotional book packed with a year's worth of faith-filled devotions and activities for families.  Devotional time is usually "quiet time"—a moment to sit and reflect.  Hands-On Bible: 365 Devotions for Kids will reignite and energize your family devotions.  Your kids will be giggling, singing, dancing, creating, and getting excited about the Bible all while praising God and growing closer to Him!
Each devotion is designed to use things that would likely already be in your home. Experience a Hands-On devotion below.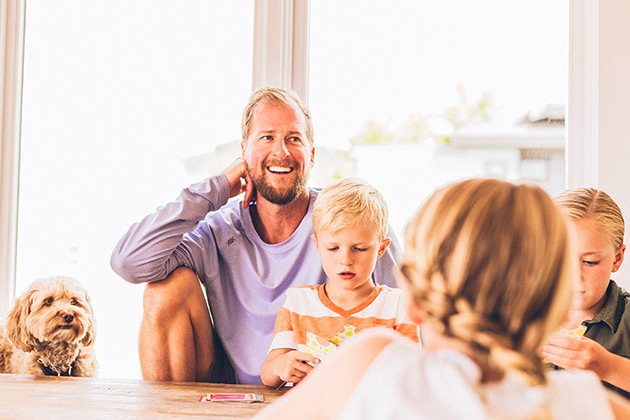 Creator God
By faith we understand that the entire universe was formed at God's command, that what we now see did not come from anything that can be seen.  Hebrews 11:3
God created everything we see and everything we don't see. Even the things humans have invented are only possible because they come from something God created. Our entire existence relies completely on God. But sometimes we forget that.
Humans have a habit of thinking we're in charge. We tend to believe that we're possible without God. He's our Creator. Sometimes we're reminded that everything we do is tiny compared to God's creation. We see his wonder in the sunsets or in the natural beauty around us. We're blown away by the miracles of nature and life, of stars and galaxies beyond ours. Just the same, we see massive hurricanes that wipe out entire towns humans have built. Or earthquakes that shake down cities. Or fires that burn homes. Though God doesn't cause these awful things to happen, they are still a part of creation.
We can always remember that God is worthy of our praise. Humans are pretty cool, but we're nothing compared to God. He loves it when we praise him. He likes to hear our thanks for making our lives possible. So look around you. Think of everything you can see and everything you can't.  And thank God.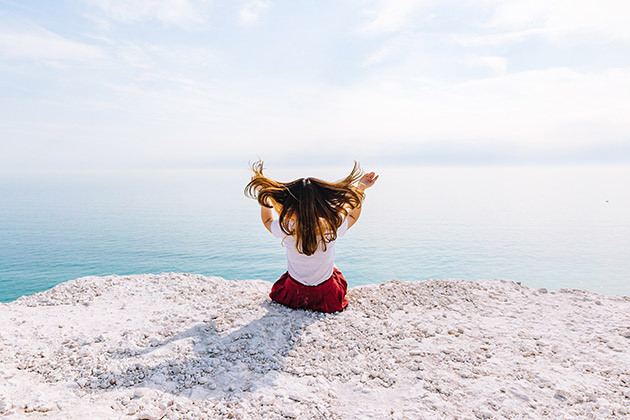 DO
If you have a pet, take a look at its paws. (If you don't, find a picture of an animal's paw.) Notice how the paw likely has claws. Look closely at every part of the animal's paw. See the complex way the joints flex? The way the fur perfectly covers the paw? The pads on the bottom, designed for walking in comfort? God designed every part of your pet's body, paws included.  These are things we can see on the outside that are amazing when you think of how it all works together. And there are things inside the paw we can't see that also work together. God is the mastermind. He thought of everything.
PRAY
Dear God,
You are my Creator. You are the mastermind of my life and our world. Thank you for loving us and creating such an amazing world. Amen.
READ
Genesis 1; Psalm 95:4-5
If your family enjoyed this devotional experience, click here to learn more!
Excerpted from Hands-On Bible: 365 Devotions for Kids