In The Orchard House by Heidi Chiavaroli, Johanna Suhre travels to the home of Little Women author Louisa May Alcott. There Johanna cares for Louisa's aging parents. In this post, Heidi Chiavaroli shares what it was like bringing Louisa to life in the pages of The Orchard House.
I remember visiting Louisa May Alcott's Orchard House as a girl. Standing in her bedroom, I gazed at the very desk where she wrote her beautiful novel Little Women. There was something special about that place, something almost magical. I imagined Louisa sitting before me, fervently scribbling of Jo scorching Meg's hair while trying to curl it, of Amy's beautiful limes getting dumped out the schoolroom window, and of little Beth at the seashore telling Jo she knows the end of her life is near.
Back then, I dreamed of writing my own stories. And even as I wrote and began publishing novels, Louisa and her Orchard House never strayed far from my mind.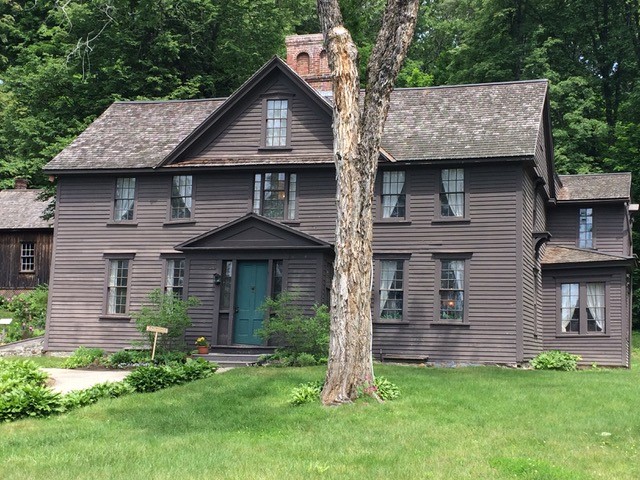 When the opportunity to write about Louisa came, I snatched it up despite the tangled emotions of excitement and trepidation that stirred within me. I didn't take lightly the formidable task of writing about such an extraordinary literary hero. The undertaking to do Louisa's character justice was huge, but, friends, what a blessing I received in return! The research alone amazed me. Diving into Louisa's letters and journals was both insightful and touching. Writing a story with her as a character was both terrifying and marvelously fun.
As I unraveled the facts of Louisa's life within the fiction of Little Women, it became clear to me that Orchard House would play a central role in connecting the past and present of my novel. I set the historical time period of the story to post–Civil War—to when Louisa's family actually lived in the home where Little Women was set and when Louisa's writing career gained traction.
By then, Louisa's older sister Anna (Meg) was off and married with two boys of her own. May (Amy) was pursuing her art outside of Concord, and sweet little Beth had moved on to eternity. Louisa and her aging parents lived in Orchard House and were growing dependent on Louisa's writing income. But Louisa still wanted to see the world. When an opportunity to travel to Europe as a nurse for a young disabled woman arose, Louisa took it.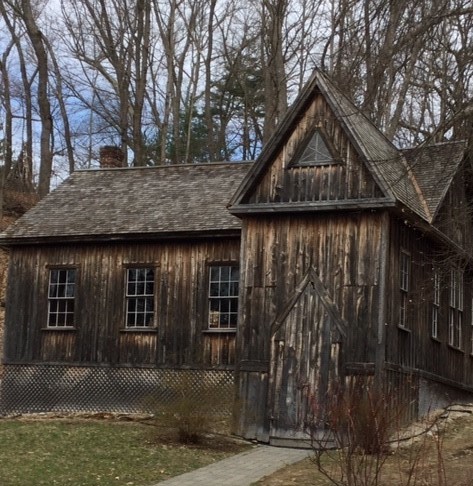 I thought it would be great fun to have my fictional historical heroine, Johanna, spend time at Orchard House. Sister to one of Louisa's patients during her time as a nurse in the war, Johanna agrees to help out at Orchard House in Louisa's absence.
When Johanna becomes involved in an unhealthy relationship, it is Louisa's words of wisdom and friendship that see her through the trouble.
Louisa was bold where it counted, so very insightful, and cared about the deep struggles of humanity. I wanted her role in my book to be fighting for the oppressed, as she so often did while alive.
Attempting to stay true to the themes of sisterhood, friendship, forgiveness, and helping the downtrodden—all themes in Little Women—I wove a story between past and present that I pray has done honor to the memory of Louisa May Alcott and the continuing legacy of her Orchard House. I hope readers will enjoy!
Photos in this post of Louisa May Alcott's Orchard House and Bronson Alcott's School of Philosophy are courtesy of and copyright to Heidi Chiavaroli.