Afternoon, readers!
In February, author Cathy Liggett released a sweet, small-town novel entitled The Sisters of Sugarcreek. Within the story, three women band together to create a secret society that spreads kindness and cheer to their community.
In this increasingly me-focused world, how often do we take a moment to think of where others—family, friends, or total strangers—might be in their hearts and lives? Maybe they have silent struggles from personal hardships they're facing, or they might feel a little hopeless and troubled by current events unfolding around us.
If you haven't yet, take some time to spread kindness in your neighborhood with these FREE printable kindness cards!
~*~
As we continue passing on the good cheer through fellowship with one another, we wanted to tap into another important piece of the story: food and recipes.
When I think of camaraderie and laughter, food immediately comes to mind. There is something incredibly special about cooking all day and being able to share a warm meal with those you love.
In honor of spreading the joy, we'd like to offer you some recipes the fictional friends from Sugarcreek love sharing.
Plus, print your free recipe cards here.
In addition, enter to win . . .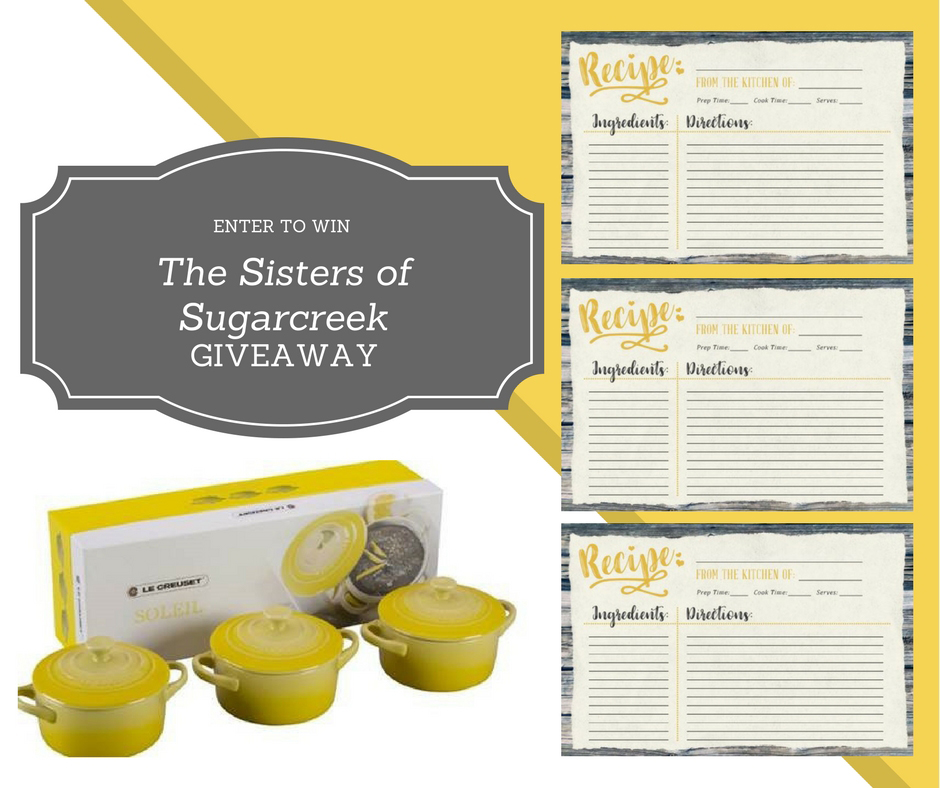 Please enter through the Gleam widget below. If issues arise, use the comment feature at the top of this blog to let us know.
Good luck!
Share the Love, Share Your Recipes Giveaway