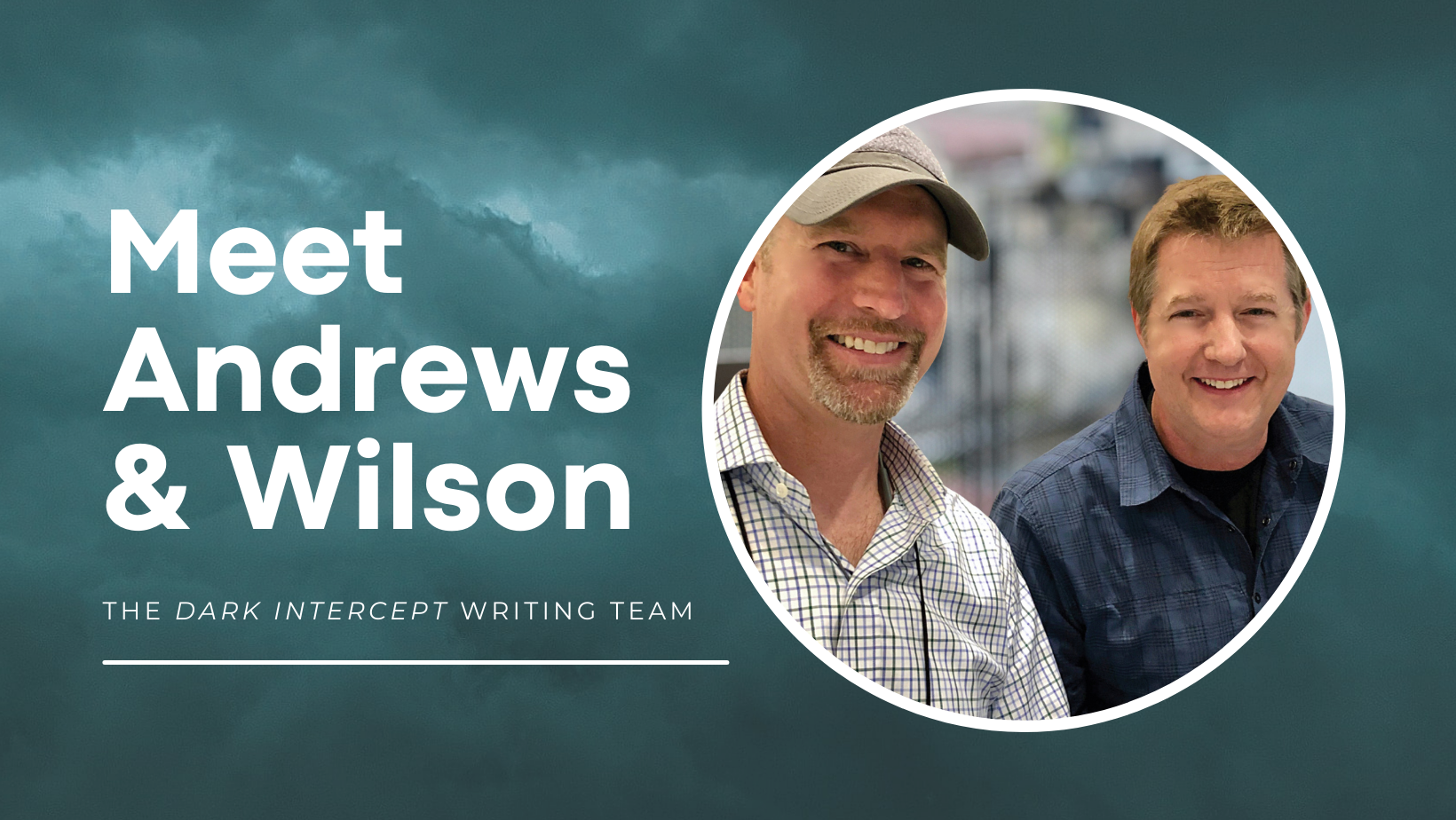 The new thriller Dark Intercept was coauthored by Andrews & Wilson, the bestselling writing team of Brian Andrews and Jeffrey Wilson. They write action-adventure and covert operations novels honoring the heroic men and women who serve in the military and intelligence communities. In the Q&A below, learn more about Brian and Jeff and their process of working together to coauthor thrillers.
Q. As coauthors, can you describe your writing process? What strengths do each of you bring to the table?
A. We've had a number of years now to perfect our coauthoring process and the one thing that makes it possible is having a shared vision of the project and constant communication. When we are writing a new project, we talk many times a day, to make sure we are on track with the same story line and writing with the same voice. This is particularly important for us, because our process involves writing simultaneously.
We begin every new project by brainstorming the story. The brainstorming phase is super fun and we feel like two kids playing army in the woods. Every new project usually starts with a what-if question—like "What if a Navy SEAL had a crisis of faith after confronting real evil and in order to find his way back to God, he has to overcome an enemy his SEAL skills alone aren't sufficient to fight?"
After we've brainstormed the crux of the story, we start mapping the arc into three acts. We create a bullet-style outline for the first act and then get to writing. We write in the third person with multiple POVs, so naturally, to get started, the first thing we do is assign chapters based on POV characters. As a writing team, it's important that we each get to share time in every character's headspace, so we rotate as we go so both authors get to spend time writing all the POV characters.
Also critical to our process is the idea of continuous developmental editing. Every two or three chapters, we pass chapters back and forth and do a rewrite of the other author's work. This allows us to both bring our individual strengths to every chapter but also ensures that each chapter has the shared, singular Andrews & Wilson voice we are known for. These then go into the master file and we move on. As for what strengths we each bring to the table, well, that is an Andrews & Wilson brand secret.
Q. Where did the inspiration for the Shepherd series come from?
A. This series is one we've been kicking around for a while. Obviously the inspiration for the military and covert operations side of the story comes from our time in service and the real-life special operators we've had the honor to serve beside. Blending this with faith and biblical supernatural elements, however, is inspired to an extent by the same service. In our own lives and service, we've had to deal with burning questions about the nature of God, His role in the world and our lives, good and evil, and supernatural, spiritual warfare the Bible tells us rages around us every day.
Jeff's opportunity to lead a men's military ministry for a large church further inspired both of us as we worked through the issues with veterans and active-duty service members struggling with the same questions.
Q. What can you tell us about the research process for a series like this? Did you learn anything new while writing this particular series?
A. As we said above, our personal experiences inform us tremendously on all aspects of the stories in this series, both our military service and our intimate involvement in the military ministry at Grace Family Church. It is exciting to delve into the Bible to research the supernatural elements of the story. Our goal was to craft a story with strong faith-centric supernatural elements that could be supported by Scripture. To help with this, we spent many hours consulting with our own personal faith leaders but also a Catholic priest friend so we could get a variety of perspectives on these elements. In the end, Dark Intercept is fiction and so our goal was not to get these aspects perfect, but to make them comfortable to those who know Scripture.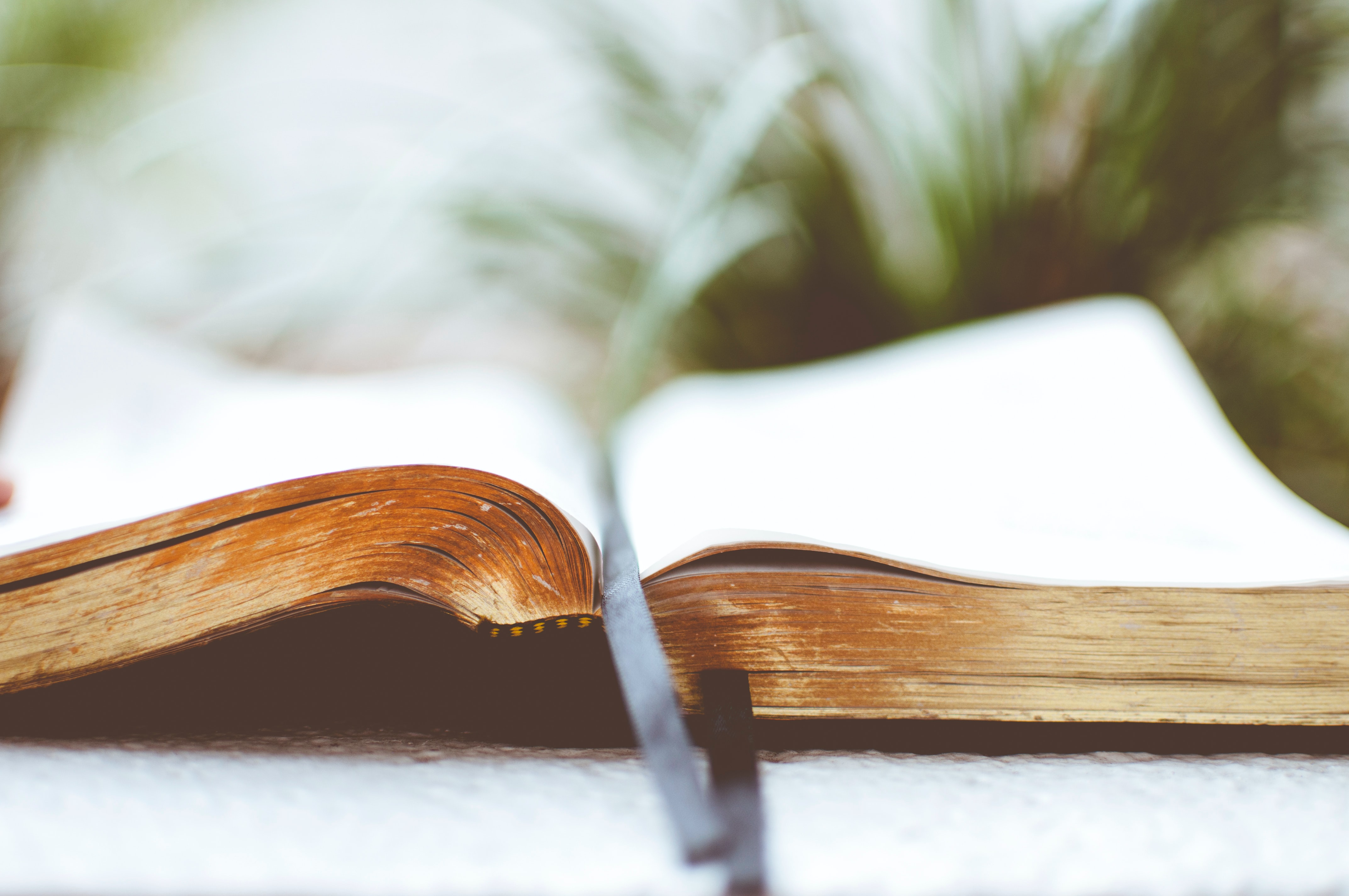 When readers turn the last page of this book, how do you hope they feel? What new idea or lesson do you hope they carry with them?  
First, we want you to be breathless from what we hope is an exciting ride—Dark Intercept is written to be an action thriller novel. But we hope the reader also walks away inspired to find hope and answers to some of their own spiritual warfare and faith crisis questions as they get an intimate view of Jedidiah's struggles for those answers.