A guest blog post by Five Days in Skye author Carla Laureano
When I pitched the idea of my debut romance novel, Five Days in Skye, at the American Christian Fiction Writers conference in 2012, the idea of a Christian contemporary romance set in Europe was a fairly unusual one. There had been other books set overseas, of course, but American settings were still the norm. At one meeting, after I described the premise of an American businesswoman who learns to unplug and let go during a trip to the Isle of Skye, the editor leaned back in his chair and asked, "Why Scotland? Why Skye? Do you have some sort of personal connection to it?"
In a manner of speaking, I do. The fact is, at one point in my life, I had been Andrea Sullivan, with all the anxiety and a less impressive shoe collection. In 2004, my husband and I took a trip to Europe, which ended with several days on the Isle of Skye, doing nothing but hiking and sightseeing and relaxing. I'd been working as a marketing manager for a medical device manufacturer, and the previous year had been an endless stretch of trade shows and business trips with long office hours in between. I was so stressed out that I would wake up with a knot of dread in my stomach each morning, and I would end each day with half a bottle of wine on the patio. To say I needed a break was an understatement. There, looking out onto the blue waters of the Sound of Sleat, I took my first deep breath in what felt like years.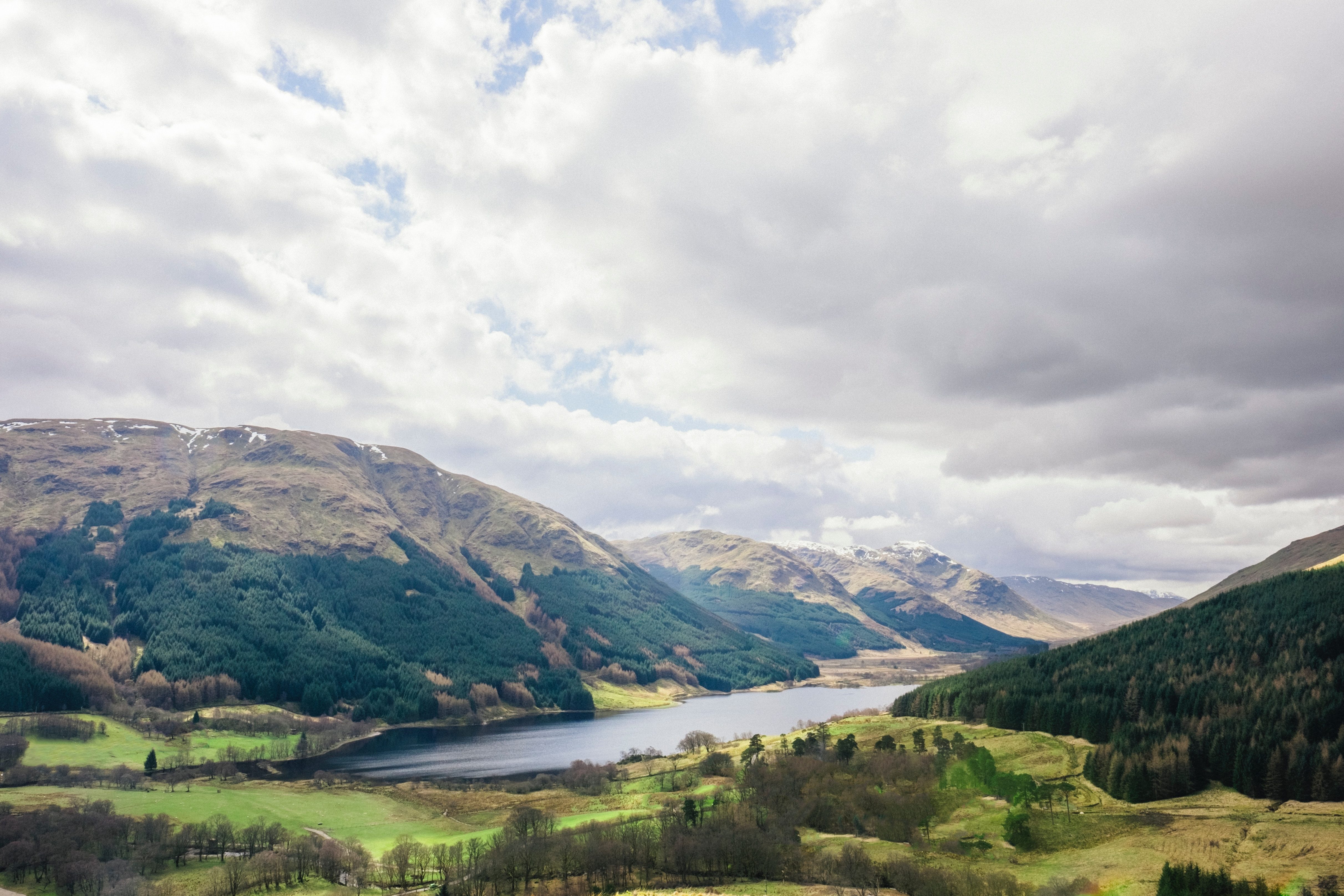 And then I went home to find flight reservations in my in-box for another business trip. A couple of weeks later, I found myself standing in an airport staring blankly at the departures board, unable to remember what city I was in or where I was going next. I realized I'd come to a turning point. And that was the beginning of my extraction from corporate life.
Fast forward eight years later, as I pondered writing a contemporary romance novel about a burned-out, stressed-out businesswoman. I immediately knew I had the perfect setting for her transformation in the Isle of Skye. Add in a Scottish celebrity chef trying to outrun his playboy reputation, and I had the ideal foil for my closed-off, hardworking consultant. Given the setting and the company, how could Andrea do anything but dream of a life beyond an unending string of business trips?
It's been nearly fifteen years since that trip, and the changes it spurred apparently took, because I left my corporate career behind permanently, and I'm currently a full-time novelist and a full-time mom. But 2024 is coming up awfully quickly, making me think that a twentieth anniversary trip is in order. Given that the first trip resulted in a change of career and a completely new life, I can't help but wonder what amazing things might come out of a return visit.
Andrea Sullivan is so consumed by her hospitality-consultant job that she's forgotten what brings her joy. She dreads her new assignment—a last chance to snag a high-profile client in Scotland. Yet the lush Isle of Skye transcends her preconceptions. As does the man she must impress, the rugged, blue-eyed Scotsman James MacDonald.

He's passionate about cooking, but after six restaurants, four cookbooks, and his own television show, he's grown weary of the scrutiny that comes with living in the public eye.

Soon Andrea and James begin to sense these five days in Skye together may just be God's wild invitation into deeper life . . . and truer love.