The new historical novel Chasing Shadows by Lynn Austin is the story of three women whose lives are instantly changed when the Nazis invade the neutral Netherlands, forcing each into a complicated dance of choice and consequence. In the post below, hear from Lynn Austin about places featured in the story and take a peek at photos of the novel's setting.
One of the things I love most about being a writer is the chance to travel to research my books. I've visited the Netherlands several times in the past on book tours with my Dutch publisher and when visiting our son Benjamin, who studied there. It has become one of my favorite countries to visit, so I was especially happy to return there to research the setting and background for my newest novel. Chasing Shadows takes place in the Netherlands during World War II and features three unique characters: Lena de Vries, her daughter Ans de Vries, and a Jewish refugee named Miriam Jacobs. Here are some of the photographs I took as I traveled with my husband, Ken, and son Benjamin, who was an excellent tour guide.
Ans de Vries grows up on a farm in the Dutch countryside, but at age nineteen she becomes bored with life in her small village and decides to experience something new. She moves to the city of Leiden and takes a job as a companion to Eloise Huizenga, who struggles with depression. I pictured these town houses along the Witte Singel canal in Leiden as the home where Ans and Eloise live.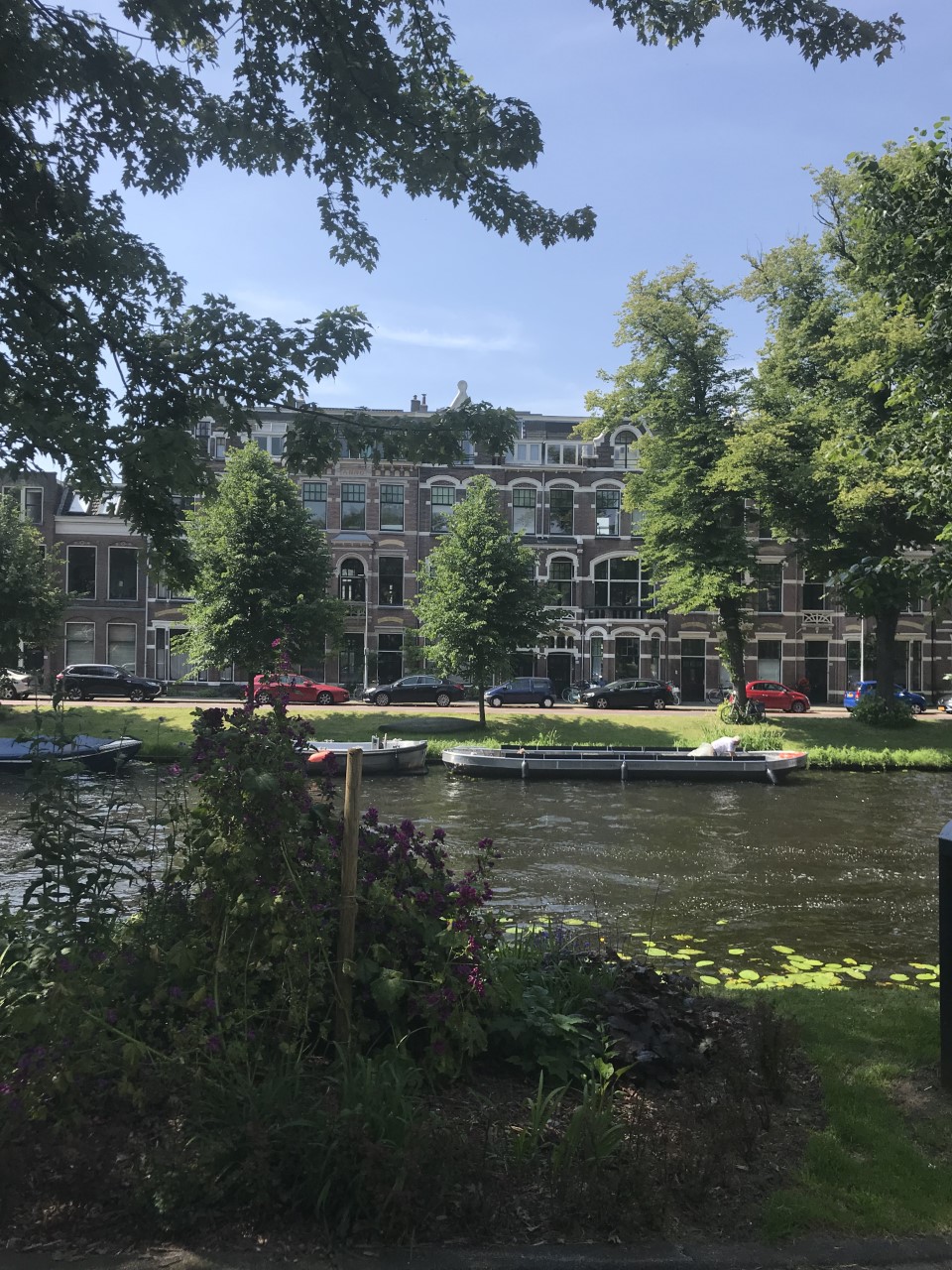 Leiden is built around several rivers and canals, providing plenty of romantic places for Ans to walk with her new boyfriend, Erik.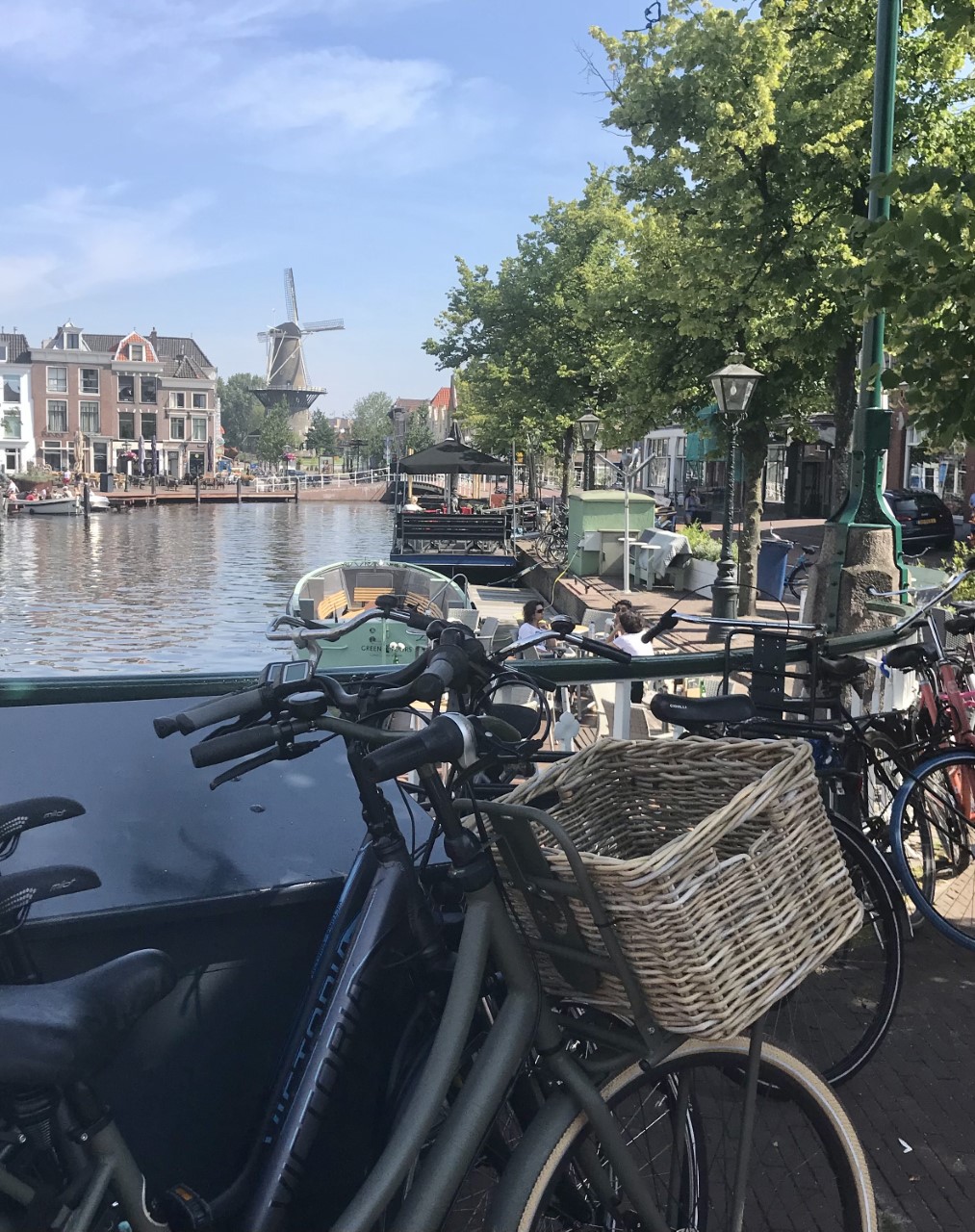 She meets her contact with the Dutch Resistance on a bridge like this one.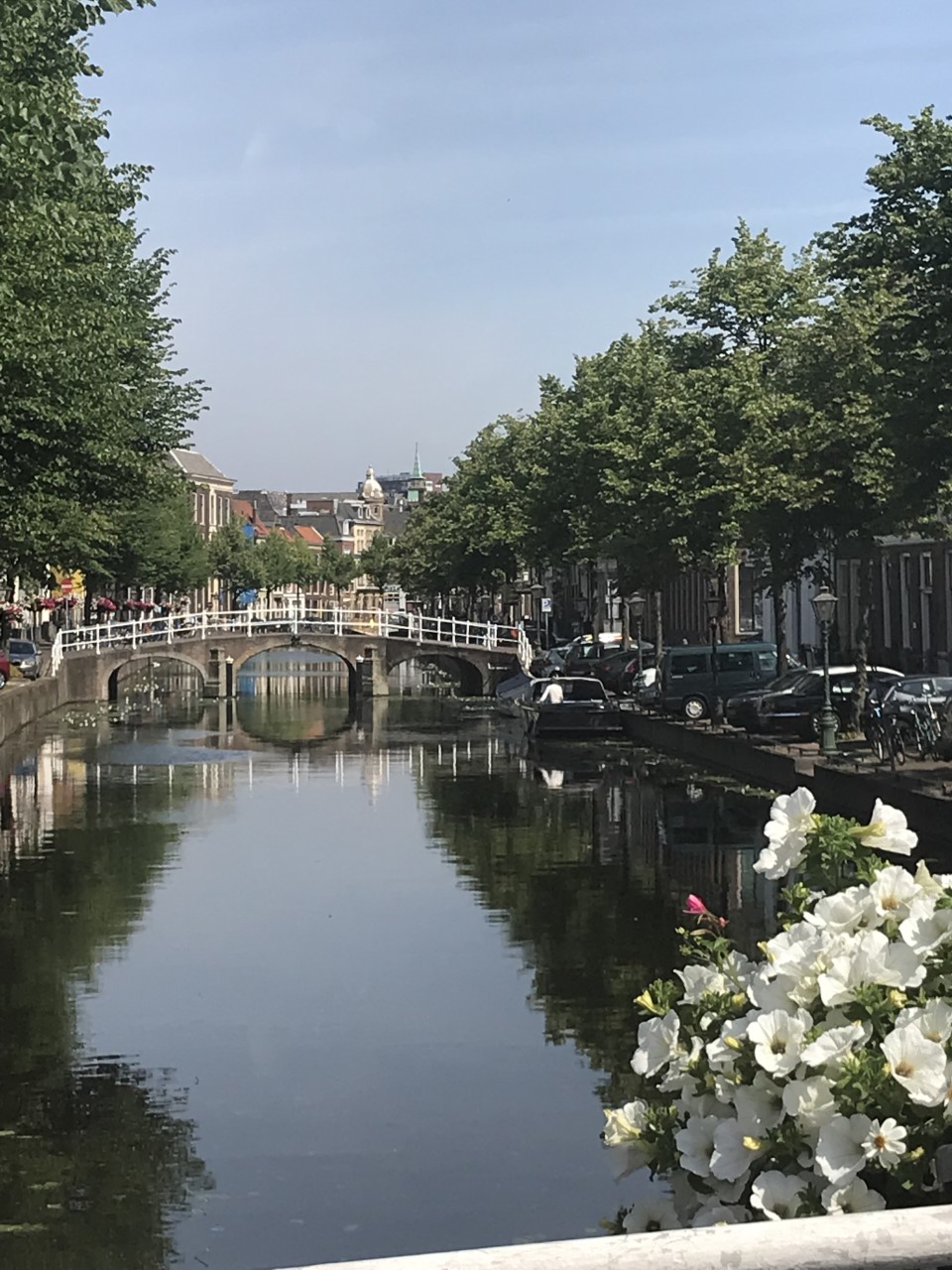 The city is home to Leiden University, where our son studied. It's the oldest university in the Netherlands, founded in 1575. Ans's employer, Professor Huizenga, teaches there—and so will Miriam's father, Professor Jacobs.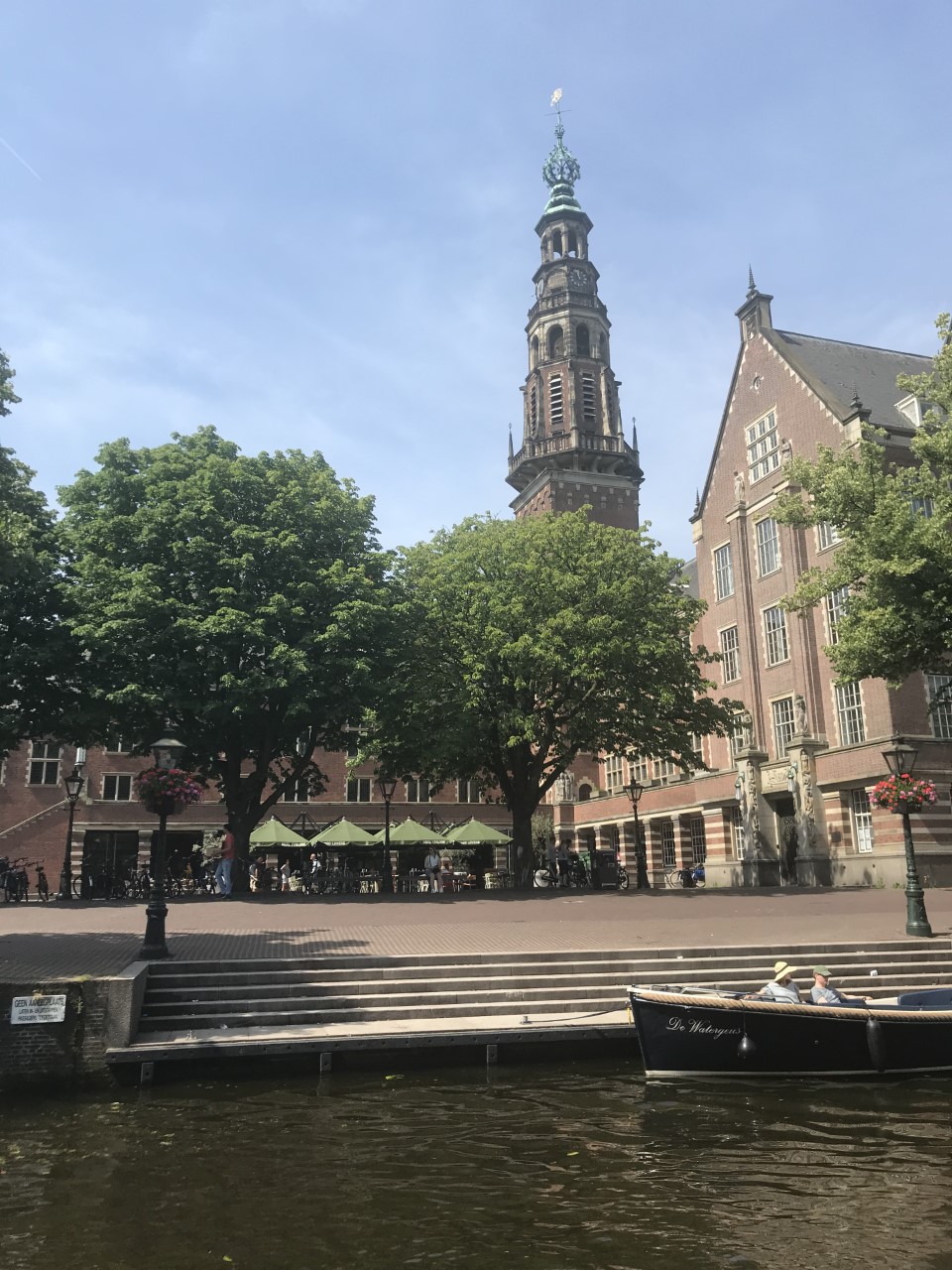 Lena de Vries is a forty-year-old mother of three children who loves her life on the farm with her husband, Pieter. But the war and Nazi occupation will challenge her faith and threaten everything she loves. To research Lena's farm and village, we rented bicycles and rode out into the Dutch countryside. In this photo, I'm nearing the village where I imagined that Lena grew up.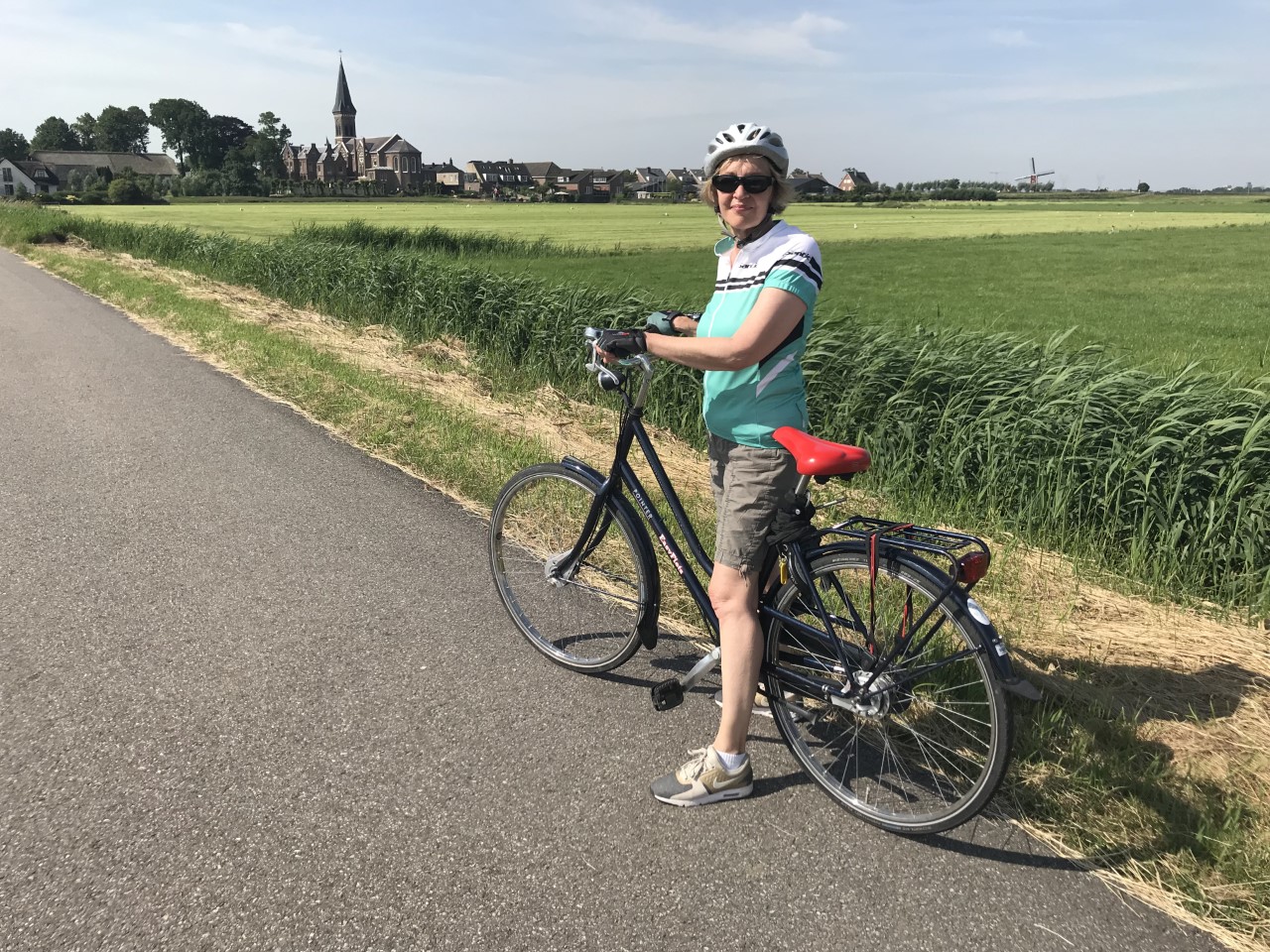 Here are Lena's cows in their pasture.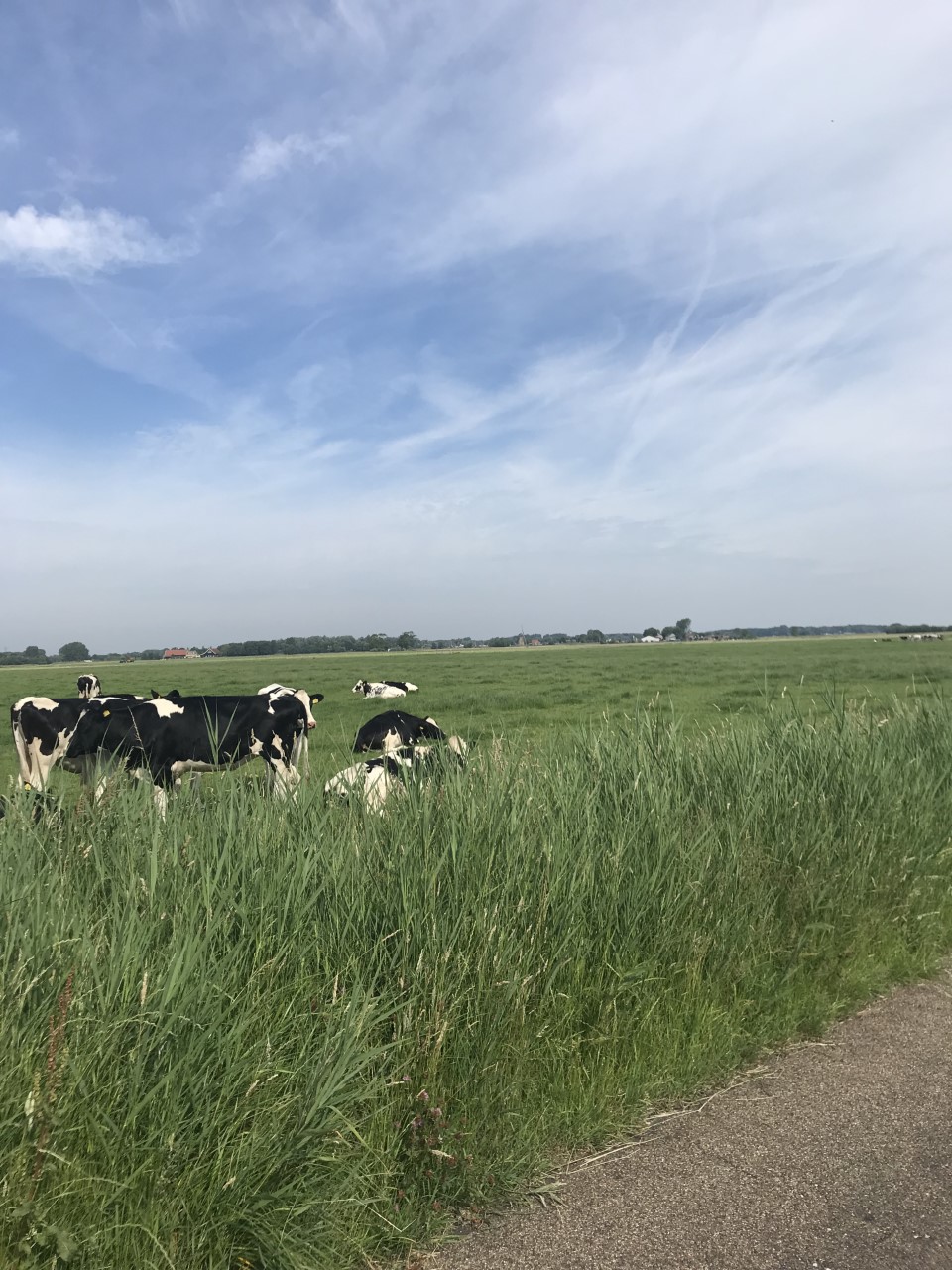 And this farmhouse in the distance is how I pictured hers.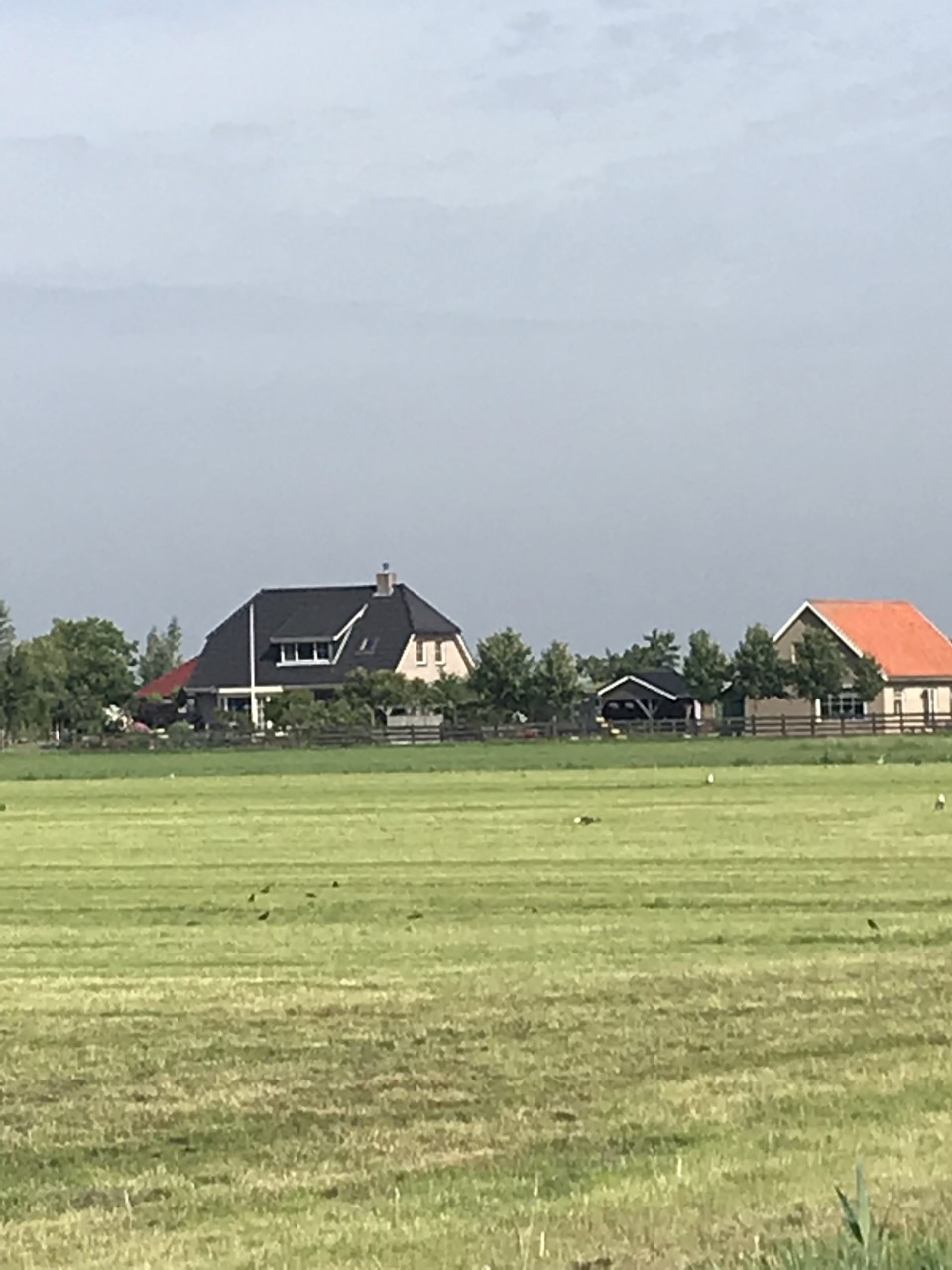 Lena's father is a minister, and his church in the village is a short bicycle ride from her farm.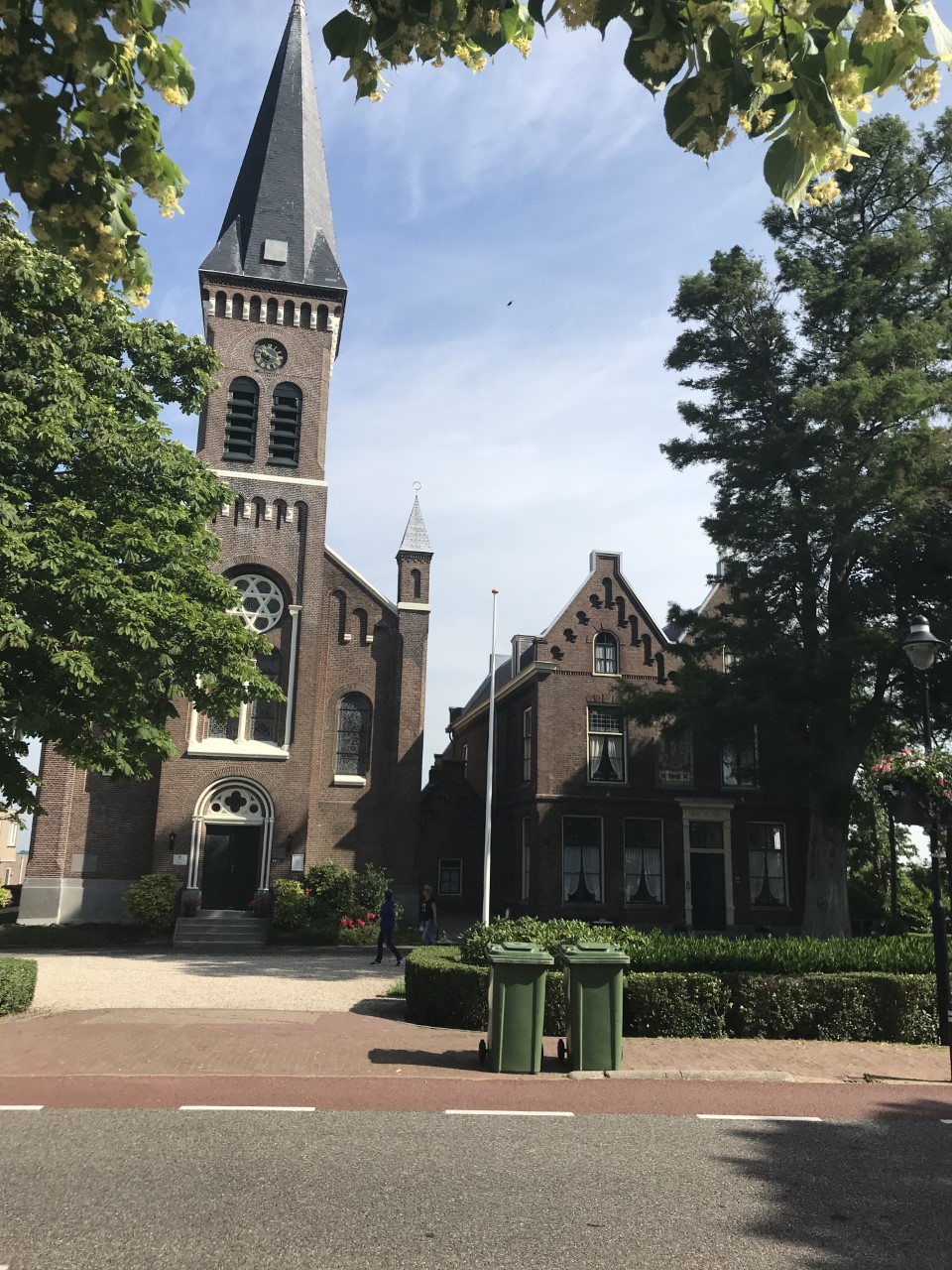 Miriam Jacobs and her father escape Nazi persecution in Germany and seek asylum in the Netherlands. They find refuge in Westerbork, a camp built by the Dutch to house the thousands of desperate people like Miriam who fled across the border. Later, when the Nazis invaded and occupied the Netherlands, they converted Westerbork into a concentration camp. We visited the site of Westerbork, now a museum and park in the countryside. This is what remains of one of the barracks where Miriam might have lived.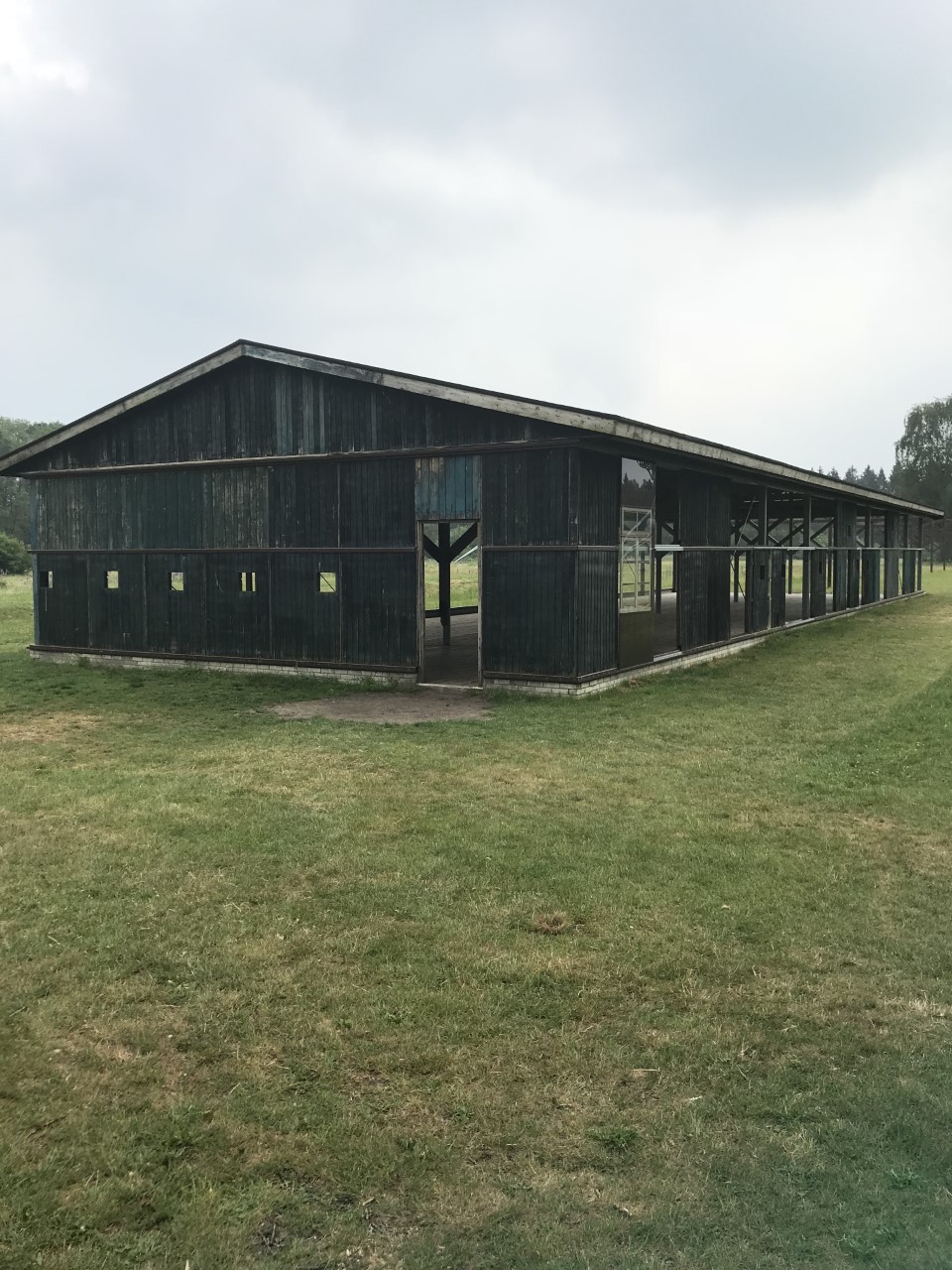 The Nazis forced Jewish prisoners to line up in this square prior to being transported east to the death camps. The markers and photographs memorialize the thousands of Jews who passed through the camp.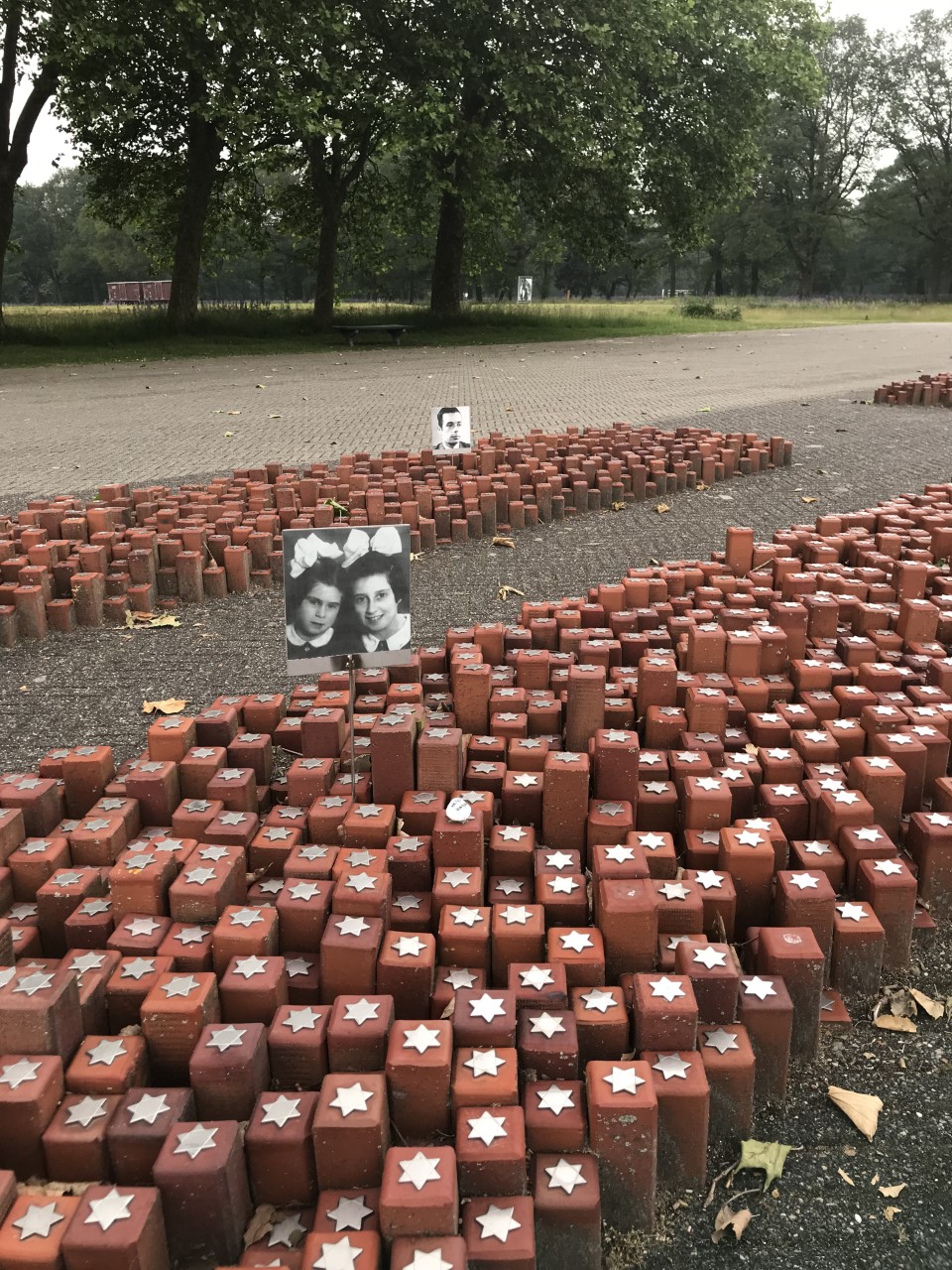 Prisoners were loaded onto railroad cars like this one to be transported. Westerbork was a very sorrowful place to visit, and the darkening sky that day added to the somber atmosphere.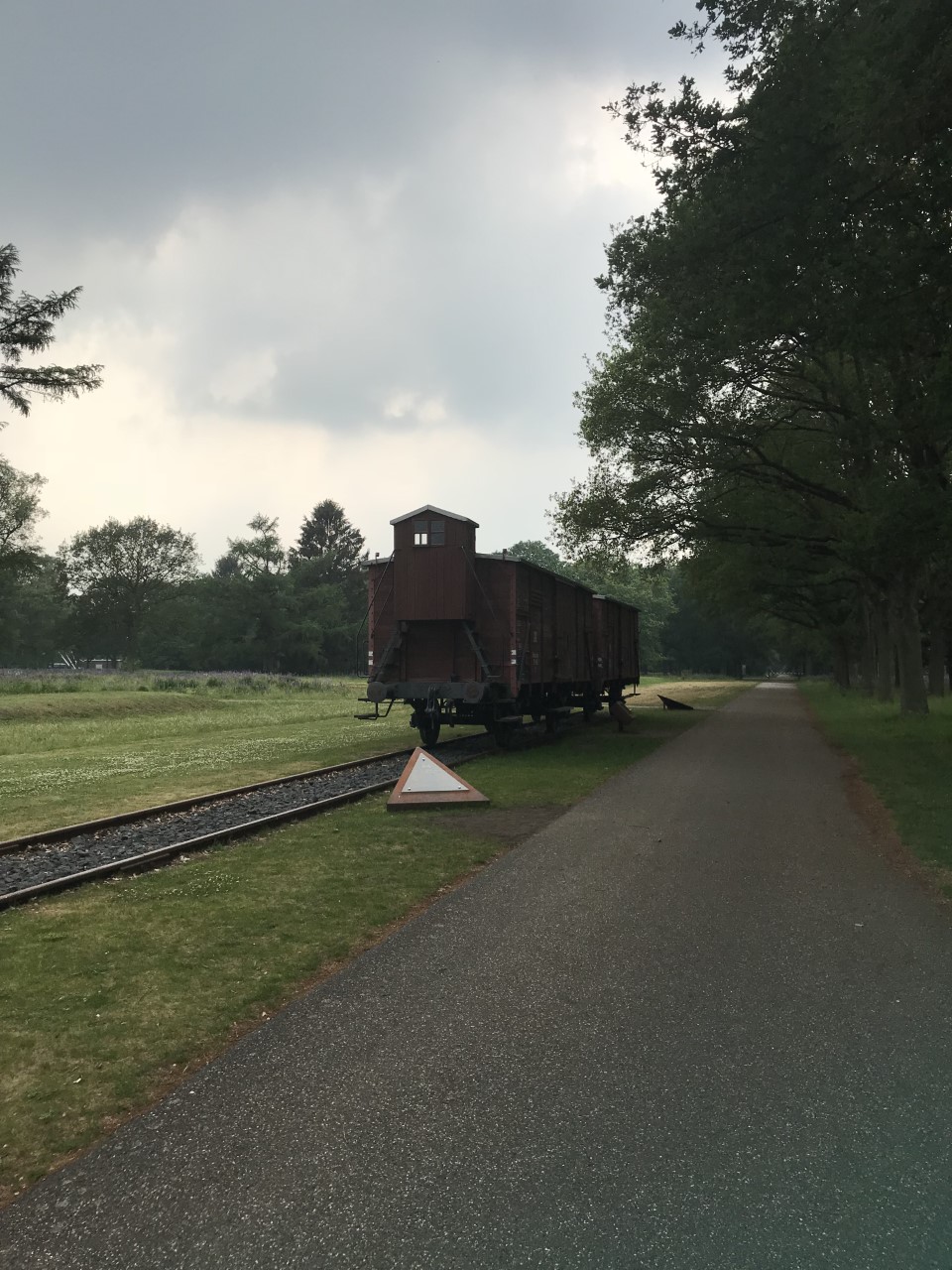 I tried to imagine the horror of being jammed inside a boxcar like this one and hearing the terrible sound of the door being slammed and sealed shut. As my husband prepared to take a close-up picture of this railcar, a butterfly fluttered in and landed on the lock. It seemed like a fitting symbol of the hope we find through our faith in God, a hope that I always try to portray in my novels.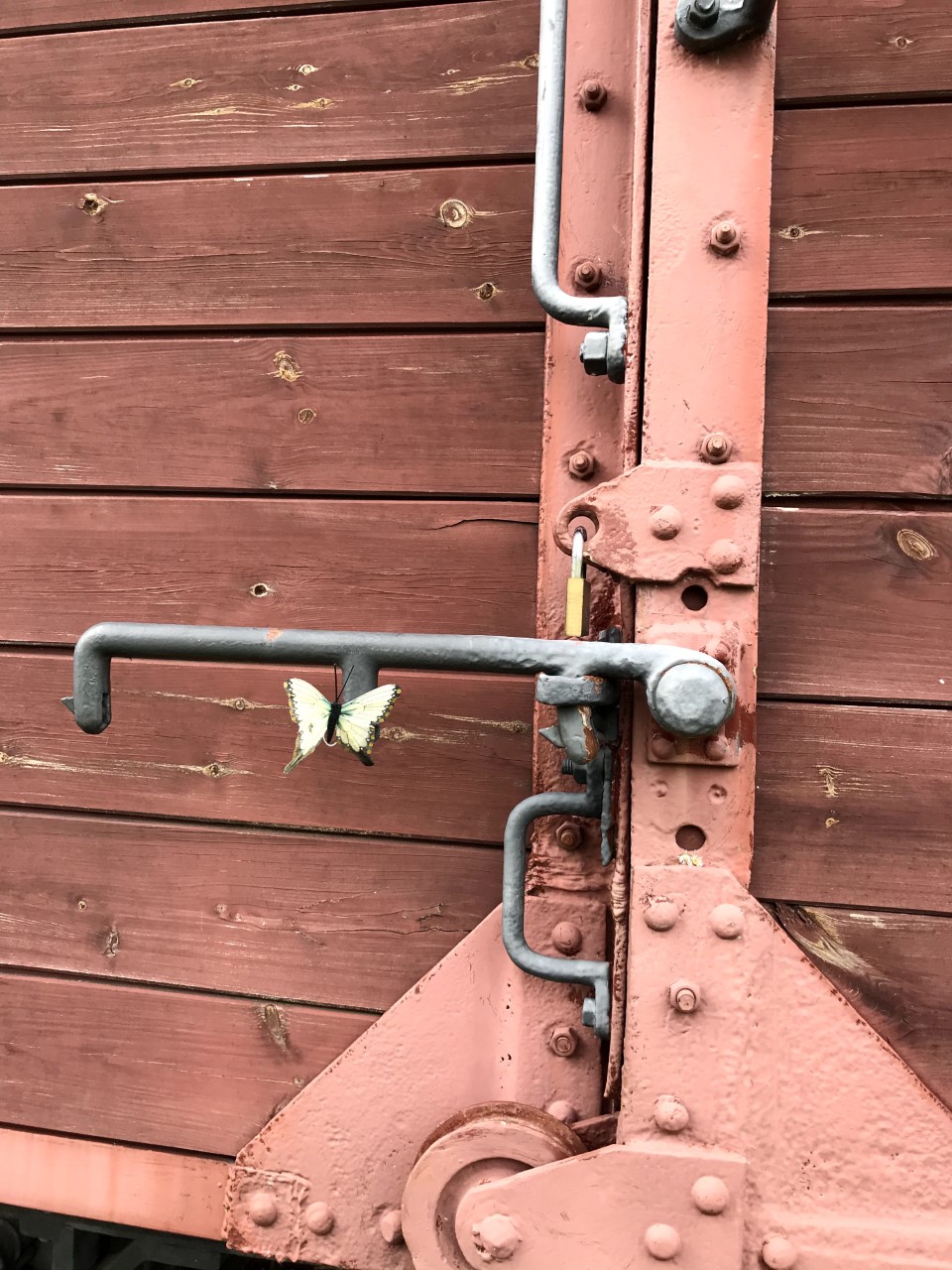 I hope you've enjoyed this behind-the-scenes peek at some of the settings for Chasing Shadows. Happy reading!
Photographs courtesy of and copyright to Lynn Austin.