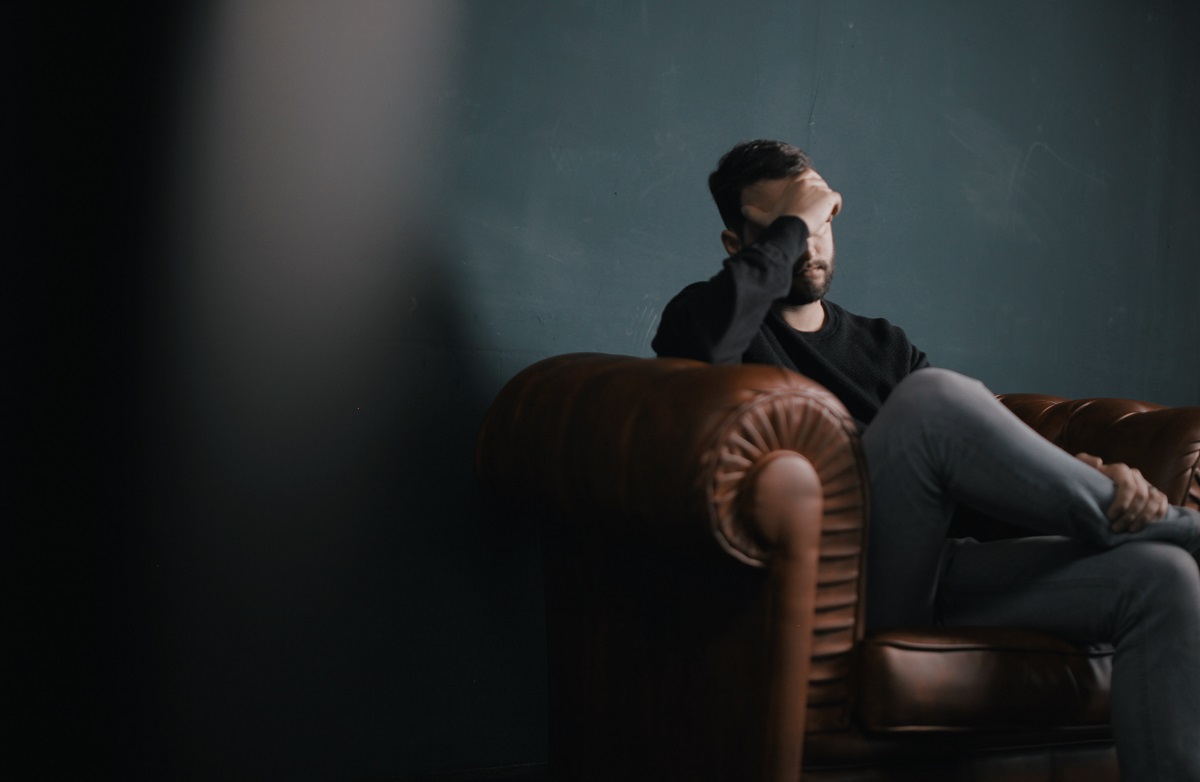 This article was originally published in the Disciple Journal.
I live with my husband and three children in a worn-out, 170-year-old house on a lake in Maine. Sometimes I'm afraid I love this place so much that I wouldn't be able to let it go.
That fear has been part of my struggle since my husband, Kevin, was recently laid off. This layoff was not his first. Although an excellent employee, Kevin works in an industry in which unemployment is common.
I'd like to share with you some of the principles God has shown me through these times. I wish I could tell you that acting on these principles is easy—after all, by the third layoff, you'd think I'd get it right. But as with anything else, these principles take practice. We have to learn to flap our wings before we can soar.
Offer support.
The principle that appears the simplest is to offer your mate support. Galatians 6:2 tells us to "carry each other's burdens." Simple at first, perhaps. Yet supporting your spouse emotionally day after day, when you are both going through a grieving process, can take tremendous effort.
To provide that level of ongoing care, it is vital to communicate. This seems so basic, but stress can render you unsure of what to say or how to say it, and "Be sure to pick up a gallon of milk" can quickly become the main dialogue of your day. I recall times when, in our grief, it seemed simpler to say nothing to each other. Within days, even hours, the silence pulled a curtain of uncertainty and rejection between us. Communication became more difficult as we struggled to understand and set straight what had been misinterpreted during our withdrawal. We have learned that saying nothing leaves too much to be misunderstood. Proverbs 15:23 says, "A man finds joy in giving an apt reply—and how good is a timely word!"
Now when I see my husband withdraw, I try to counteract it immediately. I encourage him to share his thoughts. At times I share first, because telling him my feelings helps him put words to his own. But, knowing I tend to vent and he to internalize, I must always guard against becoming so wrapped up in expressing myself that I deny him ample opportunity to respond.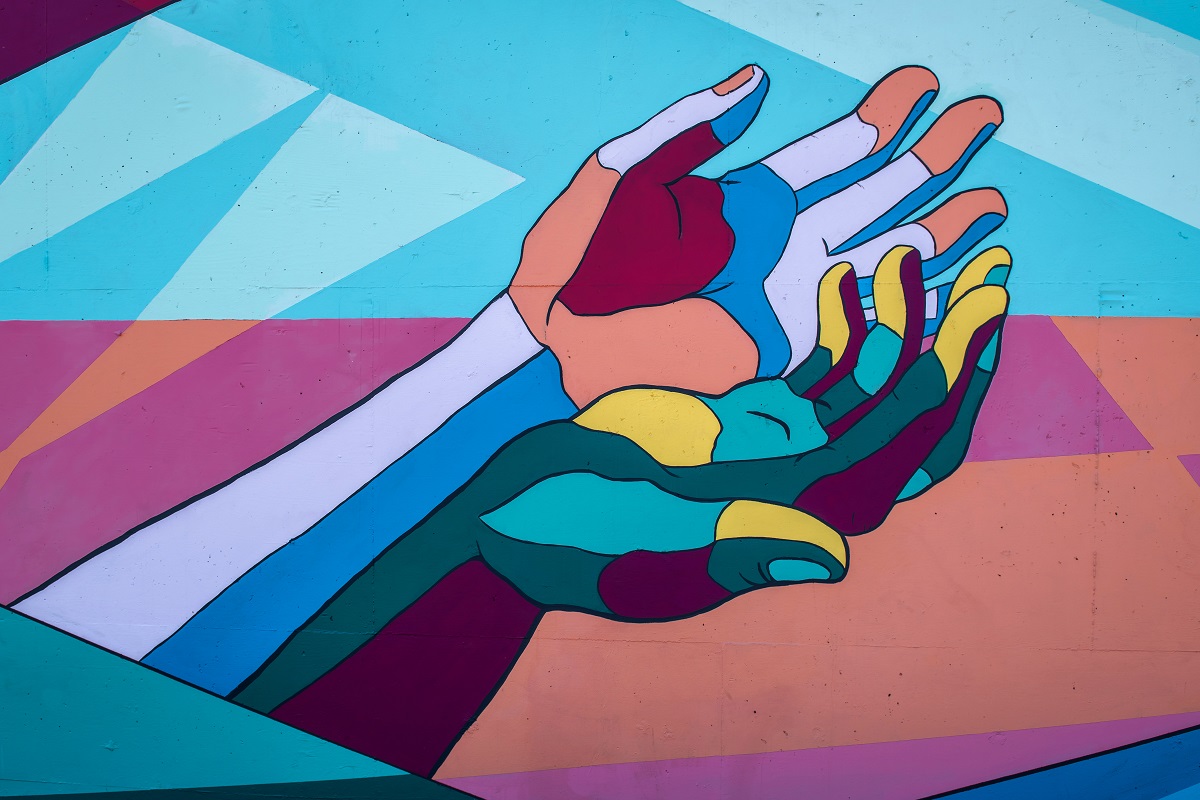 Rely on God, not a job.
While meaningful, regular communication with your spouse is essential for bearing each other's burdens, consistent communication with God enables you to trust His ability and willingness to provide.
When I was finally able, through prayer and by a conscious decision, to give God the burden I felt from Kevin's unemployment, God released much of the discouragement that had weighed me down. That, in turn, enabled me to be more supportive and encouraging to my husband. It also offered respite from the weight of worry. I know that God feeds the birds at the lake by our house; He'll do the same for us.
Consider the ravens: They do not sow or reap, they have no storeroom or barn; yet God feeds them. And how much more valuable you are than birds! Who of you by worrying can add a single hour to his life? Since you cannot do this very little thing, why do you worry about the rest?

—Lk. 12:24–26
Though I'm not at a point where I never worry, I know that God has proven His faithfulness again and again. He has fed us spiritually, often taking me by surprise through a friend's encouragement at just the right moment or as I suddenly read the perfect Bible verse.
God has also supplied our material needs. The first time Kevin was laid off, we had almost run out of money when God supplied him with a job. Although it was a thousand miles away in Minneapolis, we were thankful for the work. He left on a Friday, went to work the next Monday, and was told on Tuesday that the company had decided to scrap his project. However, they paid him a hefty settlement that covered us until Kevin was able to find work locally. Although not in the manner we might have predicted, God provided what we needed when we needed it.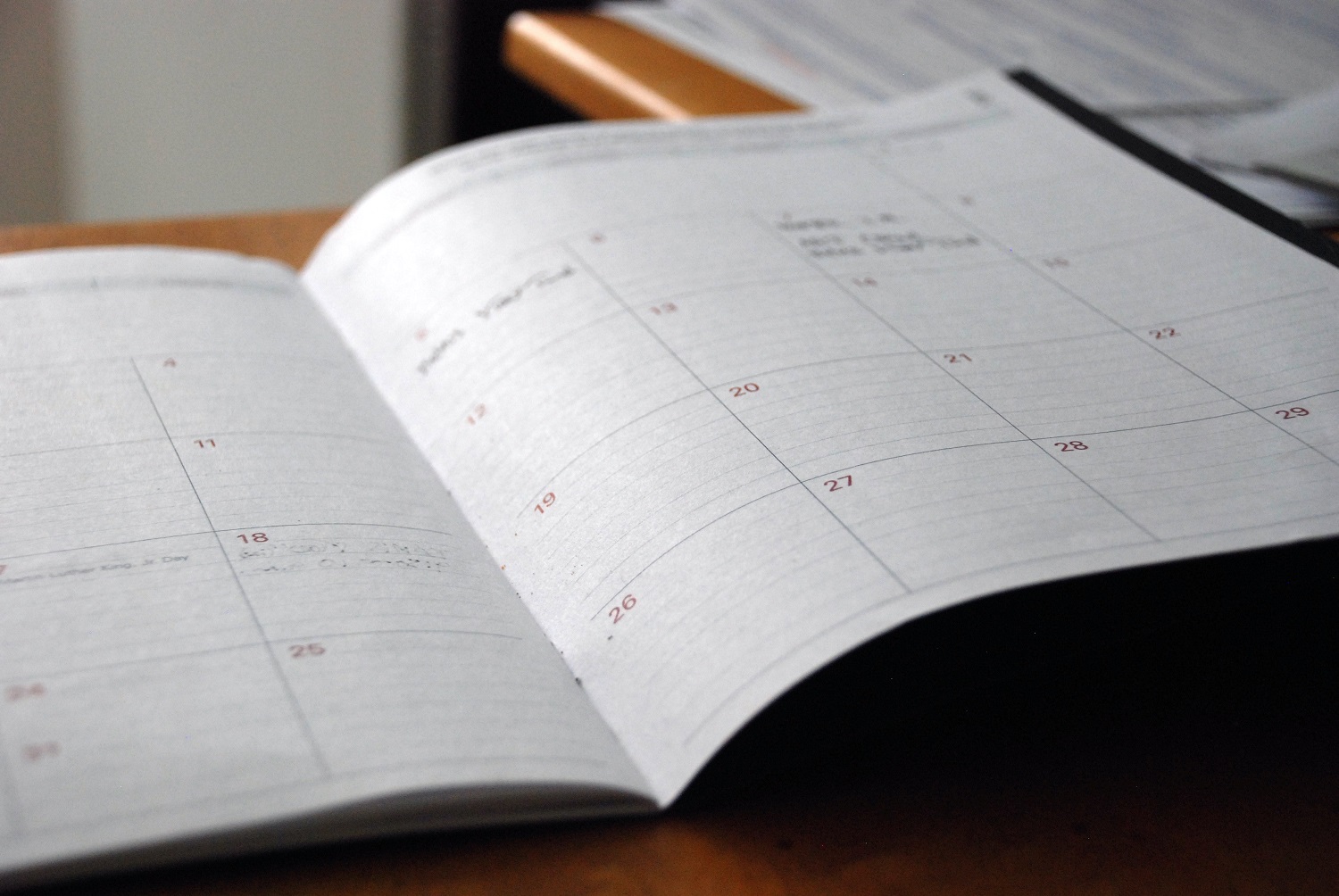 Proceed with a strategy and a schedule.
Resting in God does not absolve us from responsibility. On the contrary, Kevin and I have learned we must commit to a job-search strategy and a schedule.
There is a time to grieve over the job you've lost. Then comes the time to search for the one you'll find. Don't hinder this search by dragging your feet. Proceed with the tasks you must do to become employed: fine-tune your resume, send out letters, make phone calls, and schedule appointments.
Following a daily schedule will help you to be more energetic and positive. Plan time for friends, devotions, and exercise. It sounds obvious, but continue to get up at a reasonable time in the morning. And get dressed. Lounging in pajamas is a comfortable yet unproductive habit to acquire.
The first time Kevin was laid off, we had recently accepted a free trial offer for cable TV. After our young children were in bed, we would watch reruns into the early morning. When our children woke up a few hours later, we would take turns getting up with them. We've matured a little since then. We now enjoy getting up early and drinking coffee on the deck. When our morning begins well, it helps us prepare for a good day.
Developing plans has allowed God to teach us the value of preparation and discipline. But we have also needed Prov. 16:3: "Commit to the Lord whatever you do, and your plans will succeed." Kevin and I entrusted our plan to the Lord during one job loss 11 years ago and allowed God to align its details to His will. Moving 900 miles for a new job was not in our plan. But we chose to follow God's plan, and we moved to Chicago.
Remember, as He refines your plan, you have His assurance: "I know the plans I have for you…plans to prosper you and not to harm you, plans to give you hope and a future" (Jer. 29:11).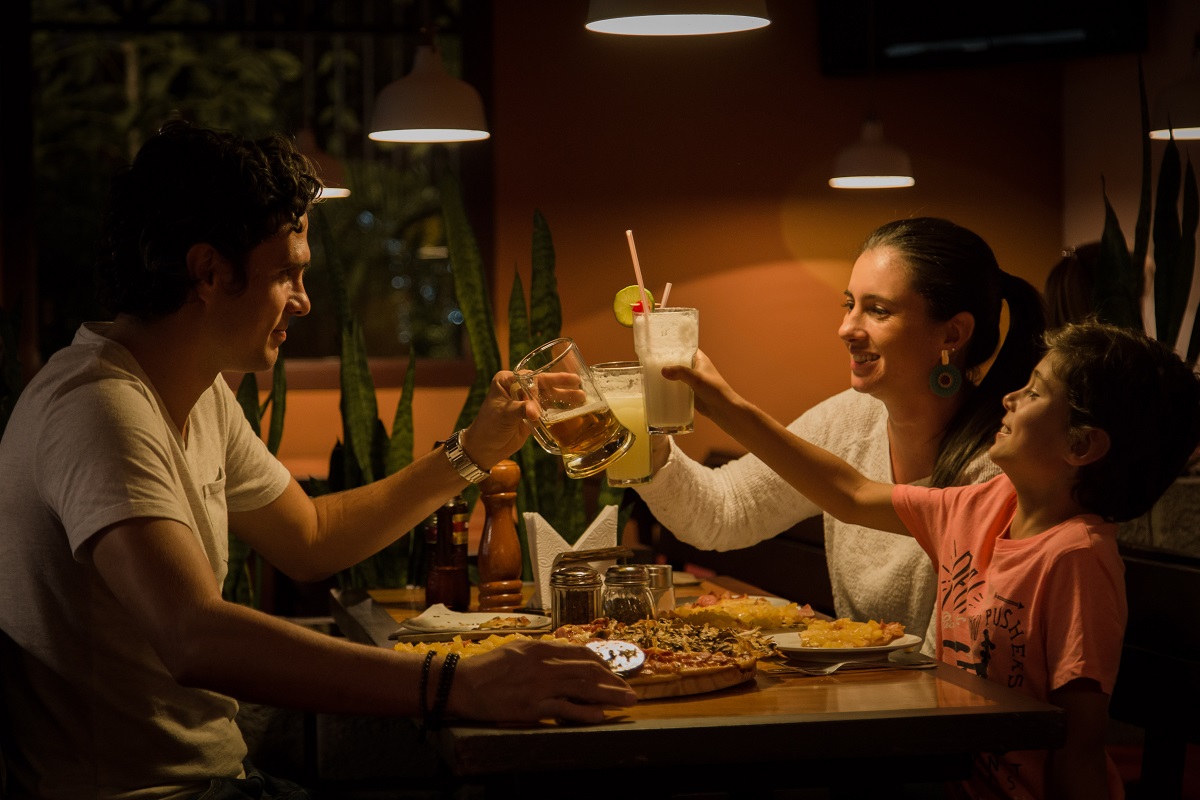 Make the most of your time together.
Enjoy being with your spouse, trusting God to strengthen your marriage. Don't let decreased funds keep you from having fun together. Rediscover board games. Go out for coffee instead of dinner. Browse through a greeting card display together, and select cards to "give" each other in the store so you don't have to buy them. During one bout of unemployment, Kevin and I hosted a Yankee Swap ("New England"> for a crazy gift exchange). Guests came for a Christmas potluck, each bringing an inexpensive gag gift to trade. We had a hilarious evening at a very low cost. We also read to each other regularly, with selections ranging from Sherlock Holmes mysteries to Christian classics.
In your time together, be careful to build each other up, not tear each other down: "Do not let any unwholesome talk come out of your mouths, but only what is helpful for building others up" (Eph. 4:29). At times, I have struggled with the "Why Didn't You" syndrome or the "You Should Have" disease. Like the swallows over our lake, diving and picking at each other in midair, I can get caught up in criticism and negativity toward my husband. Pray against a critical spirit that could cheat you of the pleasure of your spouse's company.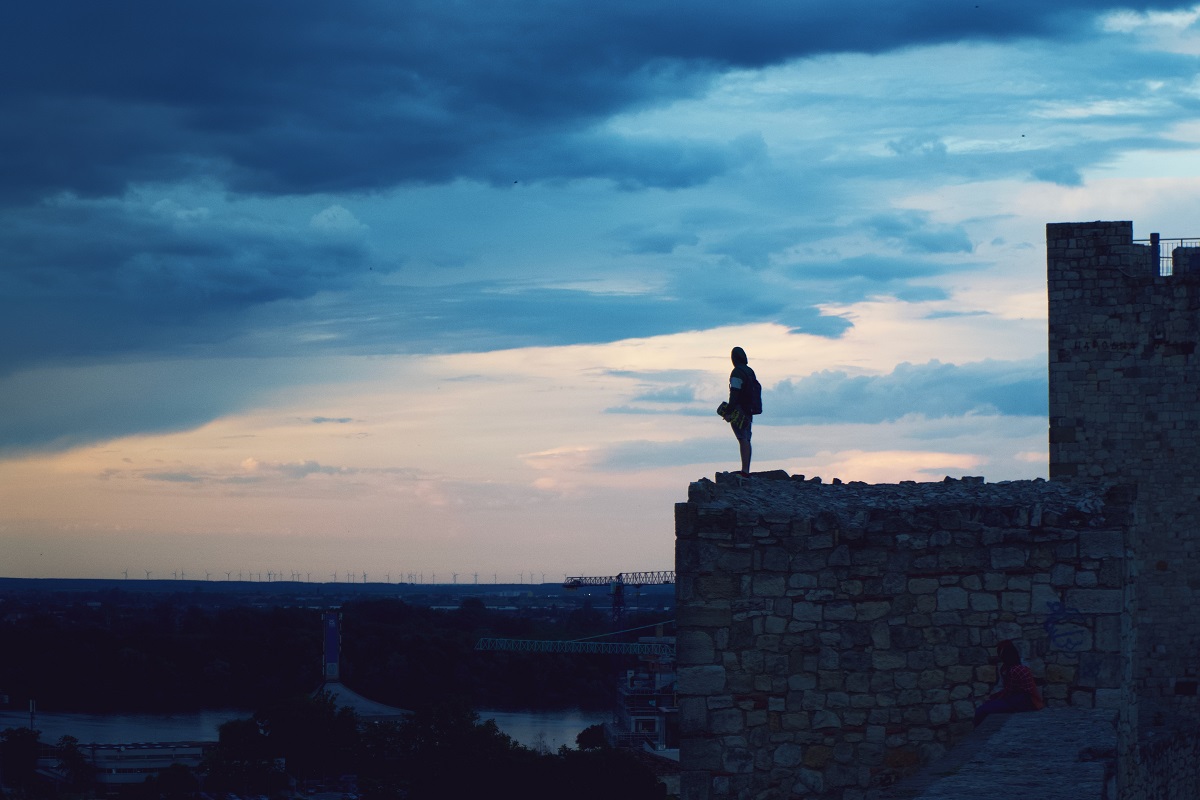 Lifted to Trust
Some people reject God after a layoff, concluding that He doesn't care; others grow angry with Him, concluding that He doesn't understand. But 1 Pet. 5:6–7 says we can choose to yield to God's work in our lives:
Humble yourselves therefore under God's mighty hand, that he may lift you up in due time. Cast all your anxiety on him because he cares for you.
I can't say that humbling myself is my first reaction when confronted with another of Kevin's layoffs. But submitting strips me of my pride and independence and releases me from bondage to the lies of self-sufficiency. I feel cared for. I feel safe. I feel strengthened by the knowledge that my heavenly Father intends to do what is best for us, even if it hurts.
When an eagle flies across our lake, he must do his part to stay aloft: He must spread his wings and steer into the wind. But the point arrives when his confidence in the unseen air currents must be strong enough to allow him to let go and soar. Likewise, we need to do our part to fly above the trials of unemployment. Yet we must also trust in God to uphold us.
Those who hope in the Lord will renew their strength. They will soar on wings like eagles; they will run and not grow weary, they will walk and not be faint.

—Is. 40:31
As we draw confidence from the love and grace given by our Father in Heaven, we too can soar, with renewed strength, even in the midst of a layoff.
---
Peggy A. Roberts is a freelance writer and columnist from Maine. Her frequent Home Depot dates with her husband, Kevin, have convinced them to renew their vows there, wearing matching tool belts and lighting a single blowtorch while the soloist sings "If I Had a Hammer."
2