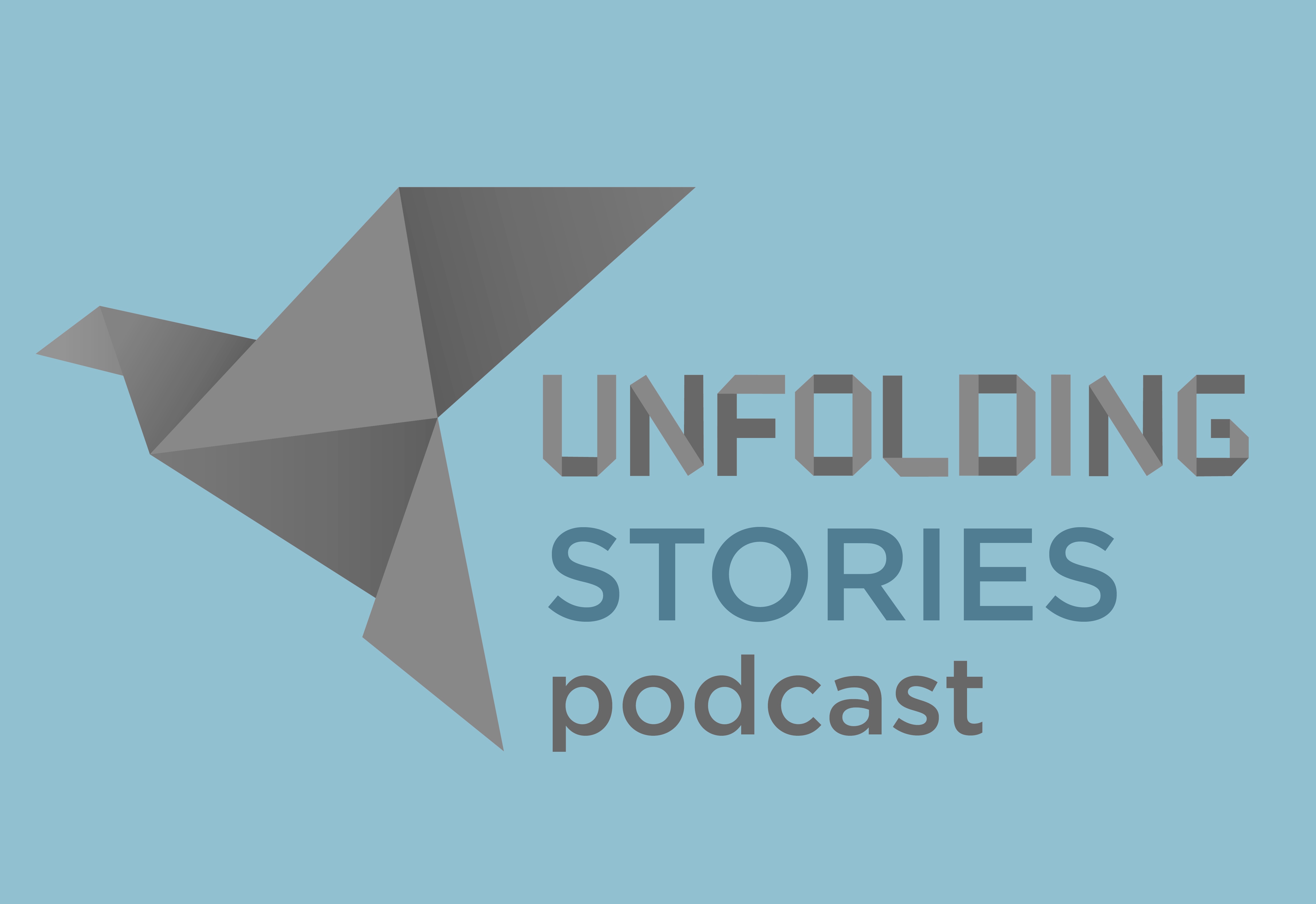 Unfolding Stories Podcast Episode Eight: God Changes Life's Course.
Yes, we are LIVE now with episode eight of our new Christian podcast Unfolding Stories. Scroll down for links to this week's episode on all major podcast platforms.
In this week's show we meet Zach and hear his amazing Christian testimony. Not only does Zach establish a relationship with God very swiftly through a message he desperately needed to hear—pastors and worship leaders, prepare to be encouraged!—God also changes Zach's life around and offers a whole lot more than what would have been expected for him.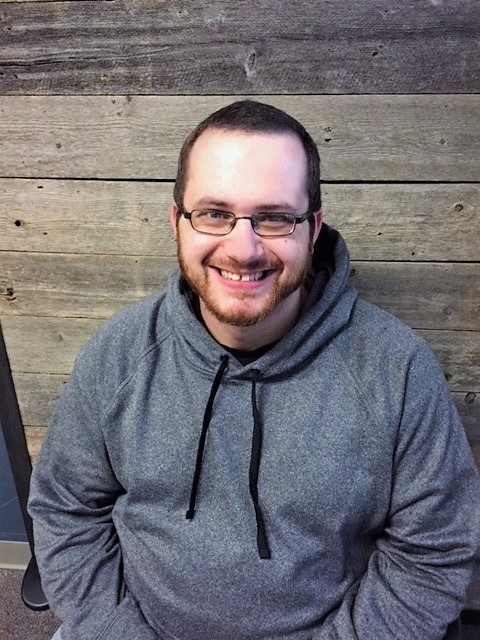 Download the episode to hear this intense and joyful story of God's message and providence bursting through again and again! If you scroll down, you can also read the transcript from Zach's testimony.
Episode download links:
–
Zach's story demonstrates perfectly how penetrating the message of the gospel can be to new ears. If you or someone you know are new to the Christian faith, here are some really useful resources we recommend as you navigate this amazing new life in Christ:
New Believers Bible—The New Believer's Bible is uniquely designed to help the new Christian read, study, and understand the Bible. It provides a foundation for new life in Christ and includes features that help Christians develop and deepen their faith. If you need a little help with navigating the Bible, this is a wonderful resource for pointing you in the right direction to learn and grow in God's Word from day one.
Growing Strong in God's Family—This book is designed to help you build a strong foundation for your Christian life through enriching Bible study, Scripture memory, and group interaction. With its biblical and practical approach, this workbook will yield long-term, life-changing results.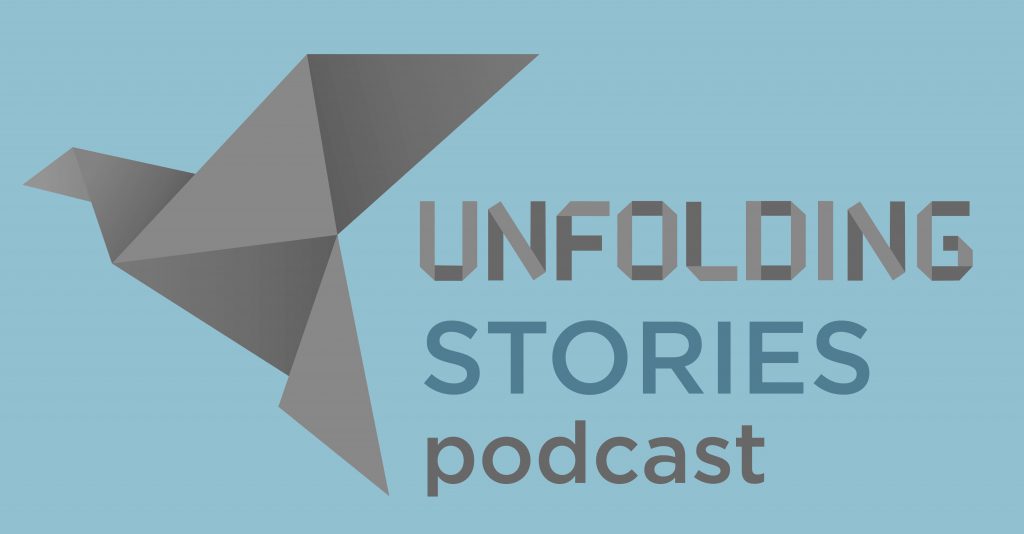 Zach's Unfolding Story:
I grew up in Des Plaines, Illinois in a broken home without much of a religious identity. If you had asked us if we believe in God, we would have surely answered "yes", but beyond that we wouldn't have much to say about God or Christianity. We weren't antagonistic towards it whatsoever, but rather just kind of oblivious. It wasn't a part of our lives and I personally rarely encountered it in my youth. Honestly, besides walking past the local church down the road on my way to school I don't remember encountering Christianity at all.
Now between my parents there were 6 marriages in total, so to say the least, our family was highly fragmented. This is the environment I grow up in. I experienced a cycle of divorce, remarriage, and constant battles between my parents and their different spouses. It was a tough time for me, in many ways. I feel that as a child the first place we develop our own sense of identity is in the home. For a while our family is all that we know. And with my family as broken as changing as we were, I had a very difficult time forming my own identity and sense of self-worth.
This struggle in identity that I experienced led to many problems in my formative years. I grew up with a poor attitude about a lot of things because of all the negativity that was surrounded by on a daily basis. I had a really hard time forming good relationships with others because I had never really seen a healthy relationship be modeled. I lived with a lot of anxiety because of all the fighting in my family, and just not knowing what each day would bring at home. I struggled with my self-image and finding my self-worth coming from the type of home that I did. The culmination of all this also led to times of depression, falling in and out of darkness throughout my childhood.
This is how my life was, facing the trials of every young boy in a chaotic home, cluttered with emotion and my parent's baggage, until I was 16 years old. At that point in my life I was so tired, anxious, depressed, and had little direction in life. I didn't know what I wanted to do in the future, I had no dream one way or the other, but I discovered a passion for reading and writing. These mediums provided me with a way to process my own thoughts, feelings, and experiences in a way that I wasn't able to do otherwise. Reading and writing also gave me a way to understand that there were better, and for that matter, far worse things in the world than what I was experiencing. It gave me perspective. While that didn't pull me out of the bad place I was in, it did help me process through some of it.
Through my creative outlet I had begun to ask a lot of questions. What is my purpose in life? Am I bound to the broken relationships that I was born into with my family? What is life really about? In what can I place my hope for the future? These questions burned in my mind.
When I was 16 my mom and my step-dad got divorced and after that ordeal my mom, brother and I moved to a new town. We moved from Des Plaines Illinois to Yorkville Illinois. While only an hour's drive away, it felt very distant because Des Plaines was a much larger suburb and Yorkville was more out in the country. I started at a brand new High School. To my surprise, I was able to make a couple friends right away. I was really happy and encouraged by that because it never happened that easily before. Because of my anxiety and issues of self-worth, it was very hard for me to put myself out there in the way that I needed to in order to make friends. Right away they invited me to something they called "youth group." I had no idea what that was, but because I had new friends and I really wanted to hang out with them, I happily agreed to go without even asking what it was. I guess I didn't want to sound stupid in front of them. Back home in Des Plaines we had these youth, community "drop-ins" at the park district where you could hang out, get help with homework, etc. so I just assumed it was something like that.
I ended up with my friends at a Christian church. I had no problem with that at all, I was just a little uncomfortable and anxious because I really had no idea what "youth group" was or what teenagers did on a weeknight at a church. It was completely foreign to me, but I went along anyway because I was just happy to have some friends to hang out with. I really wasn't prepared for how much this night would change me and the rest of my life.
That night the musicians had put together a special service for the youth in the church. That was the first night I remember being presented with the message of the Gospel so clearly and in a way that I could understand it. It was a total shock to me and while it wasn't something I was familiar with at all, I knew right away that what I was hearing was truth. I remember in particular they played a song called, "In Christ Alone." The first verse really spoke to mean honestly shook me to my core:
"In Christ alone, my hope is found
He is my light, my strength, my song
This Cornerstone, this solid ground
Firm through the fiercest drought and storm
What heights of love, what depths of peace
When fears are stilled, when strivings cease
My Comforter, my All in All
Here in the love of Christ I stand"
The song went on to explain what Jesus did for me on the cross and how I could have a lifesaving relationship with God through Him. This song and its message shook me so much because it answered all of those questions that were burning in my mind. What is my purpose in life? I was created by a loving God who desires a relationship with me. In what can I place my hope for the future? Jesus' sacrifice on the cross and my salvation found through it. Am I bound to the broken identity that I was born into? Absolutely not. I had found a new foundation for my life, and found my identity, finally, in Christ.
Although I still had a long way to go and a lot to learn about my new faith, with these questions finally answered for me I was ready to take the next step. I told the pastor that same night that I wanted to give my life to Jesus and I became a Christian right then and there. Since then I have been on this beautiful and gratifying journey with God where He has shown me so many things and answered a lot of my questions about life. He has shown me the incredible power and restoration that is found in life-giving relationships. He has shown me that dysfunction is not my destiny and that I am not bound to it. Rather, He has shown me the ultimate potential of relationships and how they reflect His loving heart. He has healed me from my past pain and led me to a life with purpose, my own identity, life-giving relationships, and love. I now have a stronger relationship with my family than ever before. He has even put a calling on my life to full-time ministry in the future where I can give back a little bit of the hope that God has given me to other people struggling in similar ways.
I am proud to say that now I am a married man, and, through my wife Julia, God has demonstrated even more clearly how things in my future do not have to be how they were in my past; that my relationships do not have to perpetuate the destructive cycle I had modelled to me as a child. He reminds me every day that dysfunction is not my destiny and that my past does not dictate my future.
Since that day at youth group, I feel the freedom to live a new life in relationship with Him where hope exists abundantly every day. And I felt so strongly that I wanted to share my story, because I know that the life-giving hope He provides is available to absolutely everyone.
–
Has Zach inspired you to take a step of faith with Christ? If you're wondering where to start, we have a website specifically designed for new believers and people looking to start their walk with God: www.unfoldingfaith.org
76