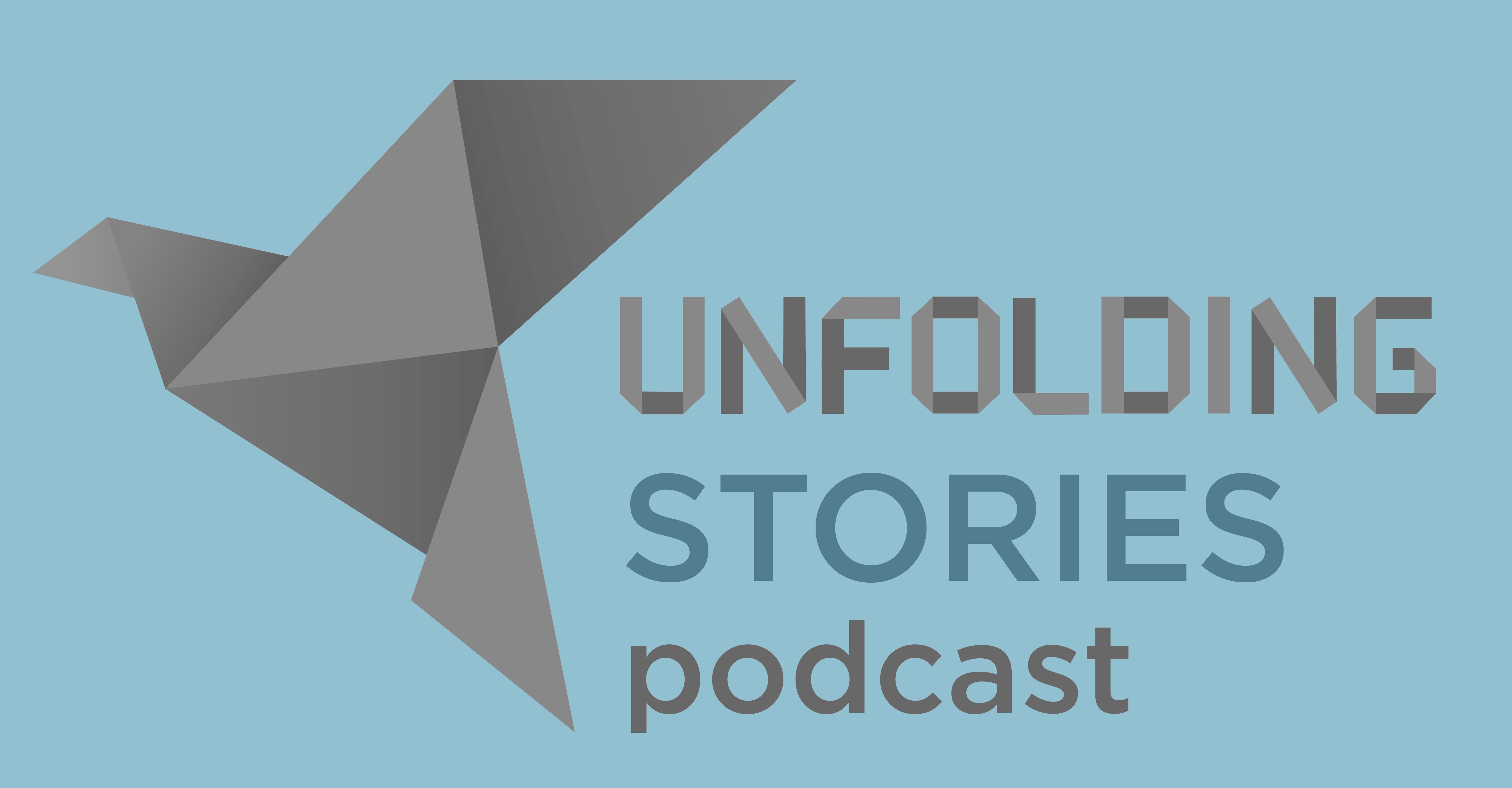 Unfolding Stories Podcast, Episode Six: A New Life in Service
Episode six of the Unfolding Stories podcast is here and LIVE now! Download it from your favorite podcast platform or scroll down for links to the show.
In this episode we meet Mike, a life-long Christian who discovered a closer relationship with God after a family tragedy. Mike has a renewed purpose in life since finding joy and many friends while volunteering at his church and helping to bring others to faith in Christ.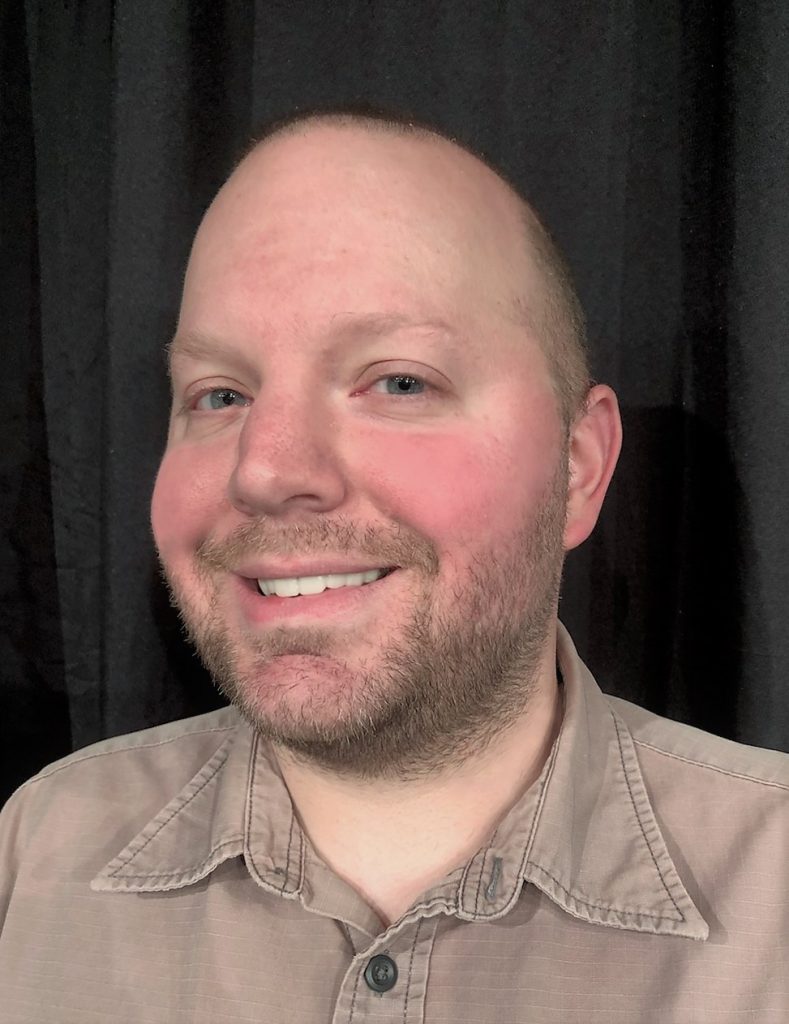 God strategically sent people to help Mike find this path, and we get to hear how their simple acts helped shine the light of Jesus on him. It is a wonderful reminder that we, too, can be the light of Jesus for our brothers and sisters.
Scroll down for the full transcript of Mike's testimony.
Download the show from these links:
If you're feeling inspired by Mike's testimony and would like to find out more about serving in your church, we encourage you to first read this blog post about discovering your own spiritual gifts and how to use them in service. What is your spiritual gift from God?
–
Discover God's intentions for your life, like Mike has, and lean into God's grace with the help of these additional recommended resources: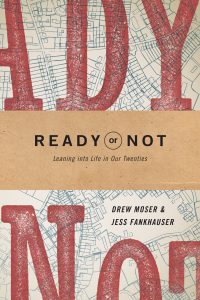 Ready or Not, by Drew Moser and Jess Fankhauser, helps people in their twenties discover their true calling in the Kingdom and work through the question What is my life purpose? by exploring four foundational questions essential to finding out the truth about your life circumstances. Explore the full depths of your twenties with bravery and vulnerability! With insight into life skills, personal growth, and spirituality, Ready or Not will set you on a faithful trajectory for a good and meaningful life.
Transforming Grace, by Jerry Bridges, talks us through the amazing gift that is God's grace. Unfortunately, too many of us embrace grace for our salvation but then leave it behind in our everyday lives. We base our relationship with God on our performance rather than on His love for us, even when we intuitively know that our performance cannot earn us His love. This book asserts that we should stop trying to measure up and begin accepting the transforming power of God's grace.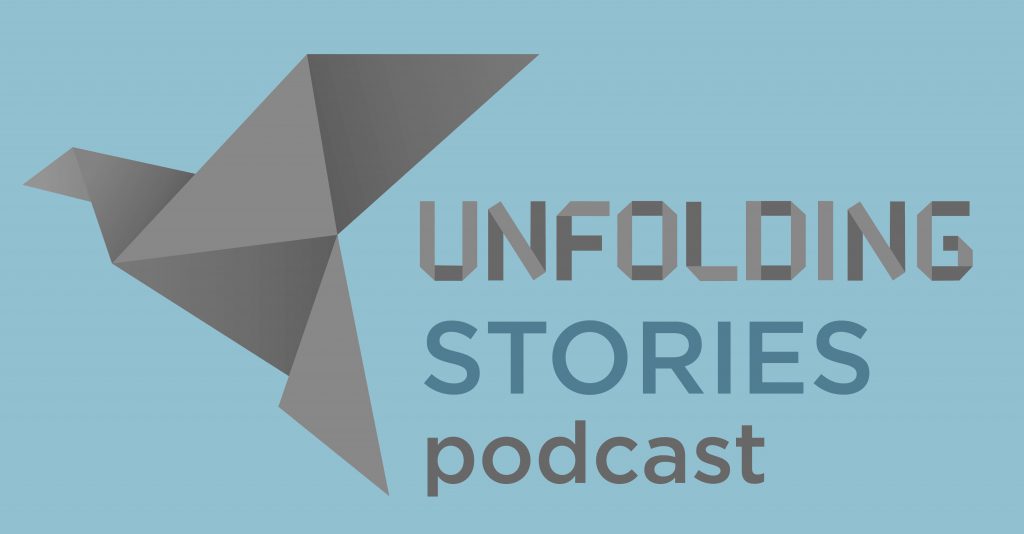 Read Mike's Unfolding Story here:
I grew up in a Christian home in the Northwest suburbs of Chicago. As a child I attended Sunday school every week, and eventually "adult church". I had friends at church and Sunday school and we occasionally did outings and such. Despite that, I never truly felt like I was a part of that church group. Even in hindsight, I can't really explain why. No one ever made me feel unwelcome or anything like that. Perhaps it was a bit of shyness. Perhaps I was just more content with my other, non-believing friends at school.
Around my mid-teens, my mom was feeling discontent with our church. She began seeking a new church home. Even though I was a teenager, I still very much followed her lead when it came to matters of faith. Part of me was a bit sad to be leaving that church, especially because I don't like change, but deep down I also sensed that the church had changed and was no longer teaching on the level that my family and I needed to grow and thrive. My mom found an excellent new church, but I chose not to seek any personal connections there at all. I never turned away from my faith or stopped caring about it, but it was pretty much dormant as I became enveloped in typical high school fixations like friends, movies, concerts, dates, etc.
I did have a personal spike in my faith during my freshman year of college. Something lit up inside of me (I didn't think of it as the Holy Spirit at the time, but surely that's what it was) and made me realize that I had become an adult, I was in a different state, and it was now up to me, not my mom, to be responsible for my Christian growth. I began praying a lot and was committed to a daily devotional program for a long period of time. Despite this, I still didn't seek any fellow Christians to truly bond with, and eventually I became lax with my prayers and reading. Dormancy was basically the state of my faith for the rest of my 20s. I attended church most Sundays and knew that it meant something inside of me, but I didn't work on developing my faith at all.
In my late 20s, I spent over a year getting very active with stand-up comedy. For a while, it offered a sense of fulfillment in my life that I hadn't felt for a very long time. Eventually, however, it began to feel empty. The main reason that I took a break (and still haven't been back) is that I never felt compatible with the other guys on the scene… I didn't feel part of this community either! I did, however, make an acquaintance who would unexpectedly play a huge role in my life a few years later.
In January 2016, an old friend invited me to a thing called Alpha, being held at a local bar. I looked at it for less than 10 seconds and didn't really know what it was about, but I decided to go. I trusted my friend Brian, I figured that he invited me for a reason, and I liked this bar; so how bad could it be? When I got there, I was surprised to see that the host was Steve, the same guy I had met a few years earlier on the comedy scene! It was pretty interesting to see him in such a familiar role as host on-stage, but for such a different purpose. I had the chance to talk to him afterward, he remembered me too and it was nice to catch up. Before going, I hadn't realized that Alpha was a whole course, and more than a one-night event. But I enjoyed my first night and decided that I wanted to continue.
Even though I was already a Christian, it was good to hear some interesting talks and videos, and I enjoyed conversing with other people around my age. Since I was already a Christian, that specific Alpha course didn't exactly change my life in the short-term, but Alpha would end up very much changing my life in the long-term. When it concluded, Steve asked if I would volunteer at the next one, and I agreed.
In May 2016, my younger brother unexpectedly died in his sleep. It was the most devastating period of mine and my parents' lives. Steve was one of many people who graciously reached out during that time. A couple of weeks later, the next Alpha was about to begin and Steve asked if I was still interested in serving, but I no longer felt like I could offer myself in that way. The rest of 2016 was a painful blur in many ways, fortunately sprinkled with a couple of very nice moments and events.
I don't think that Alpha crossed my mind again, but one day in January 2017, I received another text from Steve. A new course was about to begin and he wanted to see if perhaps I was ready to get involved. I still had a lot of pain, but I figured that God probably had a purpose for this and that there was a reason He had Steve contact me after all this time. I hesitantly agreed and was even relieved when it almost seemed like I wouldn't be able to volunteer after all. But God and Steve were determined to get me to serve that time, so I did!
I felt something very special on my first night there. I really liked my fellow volunteers and we had a great group of guests on our table. As the weeks went on, I felt more and more like I was doing one of the most incredible things of my life and I felt a sense of belonging like never before. At 32, I finally had not just one or two Christian friends, but a whole group of active, passionate servants of Christ! We quickly started doing many things beyond Alpha, including other forms of volunteering and just hanging out in general. When that Alpha session wrapped up and Steve asked if I would do it again, that time there was no doubt! I have been volunteering and serving with every Alpha course since then.
Eventually I made the host church my church home last year. My group of Christian friends continues to grow in numbers that I never would have expected a couple of years ago, sometimes even to the point of being slightly, but beautifully, overwhelming. I have invited some of my old friends to Alpha and a couple of them have checked it out. One very dear friend of mine had it transform her life and now she volunteers there too! I am also part of a weekly Bible study with some people I met through Alpha, and other great people they introduced me to. I regularly attend other events at church and I feel like I'm part of an ever-expanding network for the glory of God. For the first time in my life, I am completely comfortable with telling my friends that I'm going to pray for them, often doing so right there with them, as well as reaching out to my friends when I'm in need of prayer.
I have no plans to stop volunteering and I'm always looking for new opportunities. I want to keep meeting new Christian friends as well as inviting my "old friends", the nonbelievers, to be a part of this amazing aspect of my life. I would love to see them give their lives to Jesus as well.
I have found a renewed purpose in life through the connections I have made at church, and thanks to the Alpha course. My faith is hitting a new stride and I feel closer to God than ever before. It's true when they say that God built us for community and we're not supposed to do this life alone. This is all because my friend Brian first asked, and Steve kept asking. It's in Christian community that I have found my hope and anchor.
If you're exploring faith, get connected to your church. If you can, take the Alpha course. Keep reaching out to your lost friends, God may use you to bring them home one day.
–
If you're enjoying this first season of our new Christian-testimony podcast, please rate the series and subscribe to the podcast. A new episode will be released each week through April 2.
Feeling compelled to share your story with us? Send us your testimony! In no more than 1,000 words, tell us what happened to you and how God has changed your life. Email us at unfoldingfaithmail@gmail.com . We look forward to hearing your story, and who knows—perhaps it will be featured on the next season of Unfolding Stories.
Not sure how to tell your testimony? Here are some tips:
Try writing down your story in a way that would make sense if you were sharing it with others. Keep it short; four or five minutes is great. And remember to always make it personal and keep Jesus at the center of your story, highlighting what he has done for you.
Describe what your life was like before you found faith and how you came to trust in Christ. Finish with what it has meant to you to know him and to be blessed with the assurance that your sins are forgiven and you have eternal life. Be sure to include any other ways your life or outlook has changed.
73