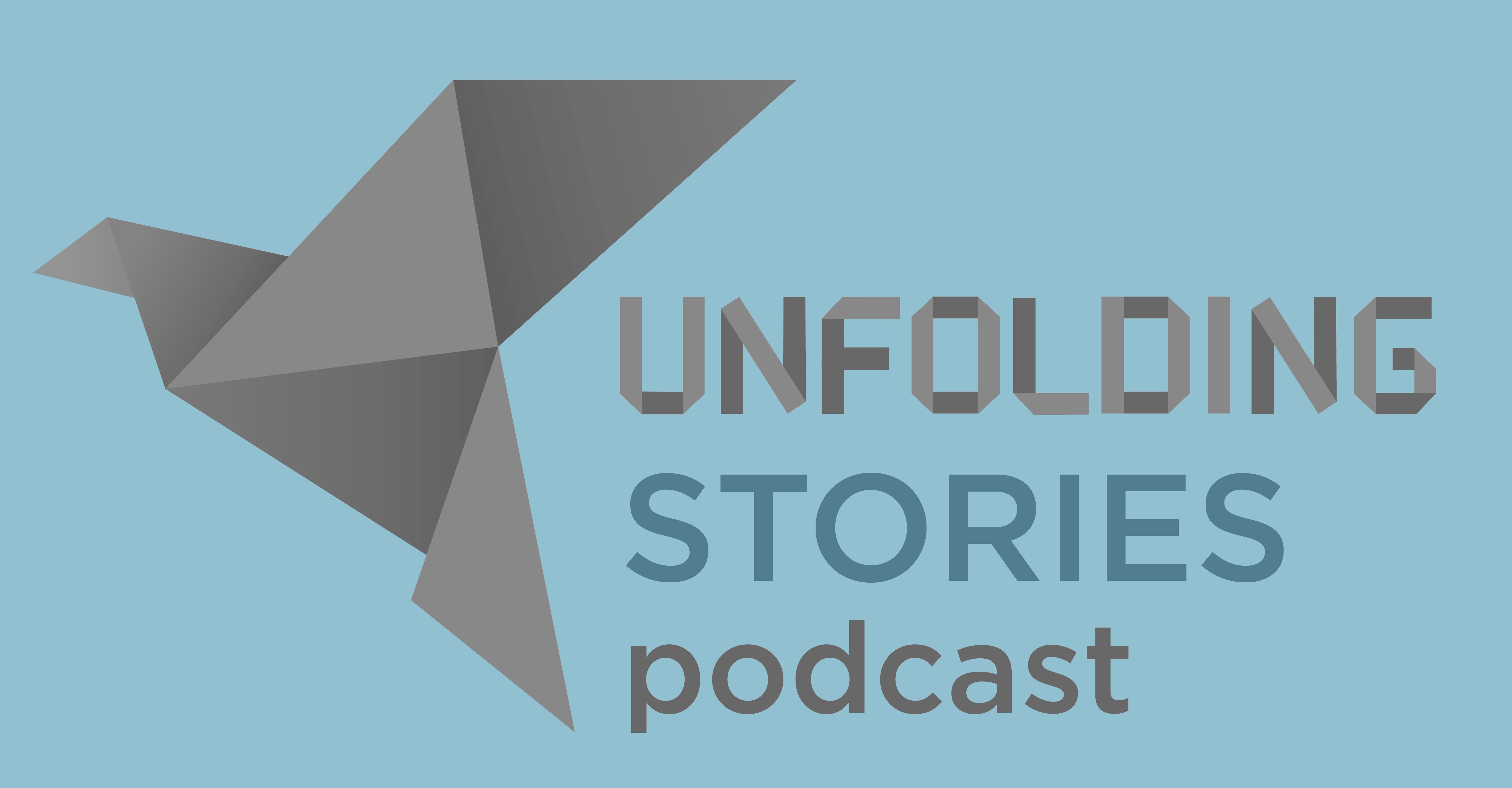 Unfolding Stories Podcast, Episode Two: Is God Real? Aubrey Sampson
Episode two of Unfolding Stories, our brand-new Christian podcast dedicated to real-life testimonies, is now LIVE on all major podcast platforms—see below for links.
This week we welcome guest speaker Aubrey Sampson. Aubrey is an author, a preacher, a speaker, a church planter, a wife, a mother, and an all-around busy woman!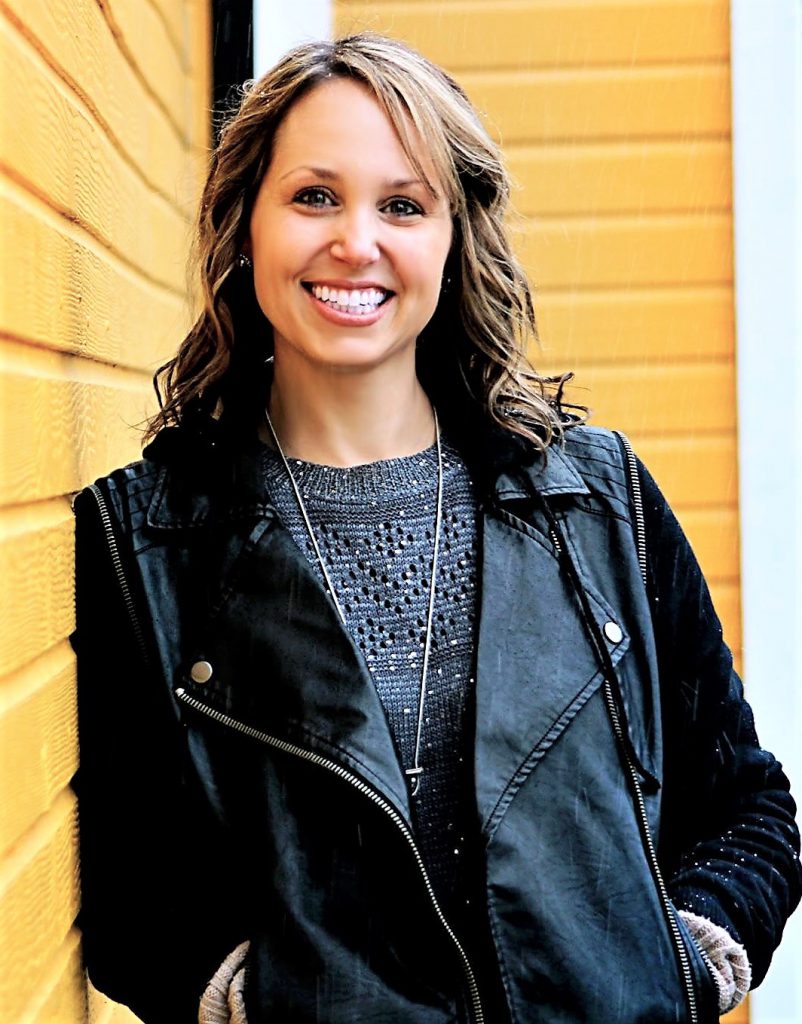 Aubrey's story is one that many of you will relate to. As she walks through an incredibly tough season of her life, she begins to wonder if God really cares about her, or if he even exists. All this is happening just as she is opening a new church and serving on the preaching team.
She discovers not only a deepening of her faith in God as He loudly speaks to her over the noise of her pain, but also a new spiritual discipline: a new way of thinking and praying to help her in the tough moments of life. She discovers lament.
If you're struggling with your faith, questioning God's intentions, or are even walking away from your relationship with the Lord because of a season in life that's so tough you can't imagine He's there for you, this episode will reassure you of His infinite love.
Episode Links:
You can read the transcript from Aubrey's episode below.
—
Want to know more about lament and get a clear lament definition? Check out Aubrey's guest blog post on Unfolding Faith here>>>
—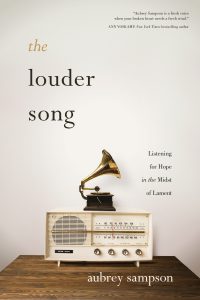 Aubrey's new book, The Louder Song: Listening for Hope in the Midst of Lament, is now available for purchase from NavPress.
–
If you enjoyed the episode, please rate the series and subscribe to the podcast. A new episode will release each week for the first season. We know you're going to love all the amazing testimonies about God's work in the lives of ordinary people.
Feeling compelled to share your story with us? Send us your testimony! In no more than 1,000 words, tell us what happened to you and how God has changed your life. Email us at unfoldingfaithmail@gmail.com . We look forward to hearing your story, and who knows—perhaps it will be featured on an upcoming episode of Unfolding Stories.
Not sure how to tell your testimony? Here are some tips:
Try writing down your story in a way that would make sense if you were sharing it with others. Keep it short; four or five minutes is great. And remember to always make it personal and keep Jesus at the center of your story, highlighting what he has done for you.
Describe what your life was like before you found faith and how you came to trust in Christ. Finish with what it has meant to you to know him and to be blessed with the assurance that your sins are forgiven and you have eternal life. Be sure to include any other ways your life or outlook has changed.
–
Considering sharing your own unfolding story about your walk with Jesus? Read this great blog post on how to talk to others about your faith >>
–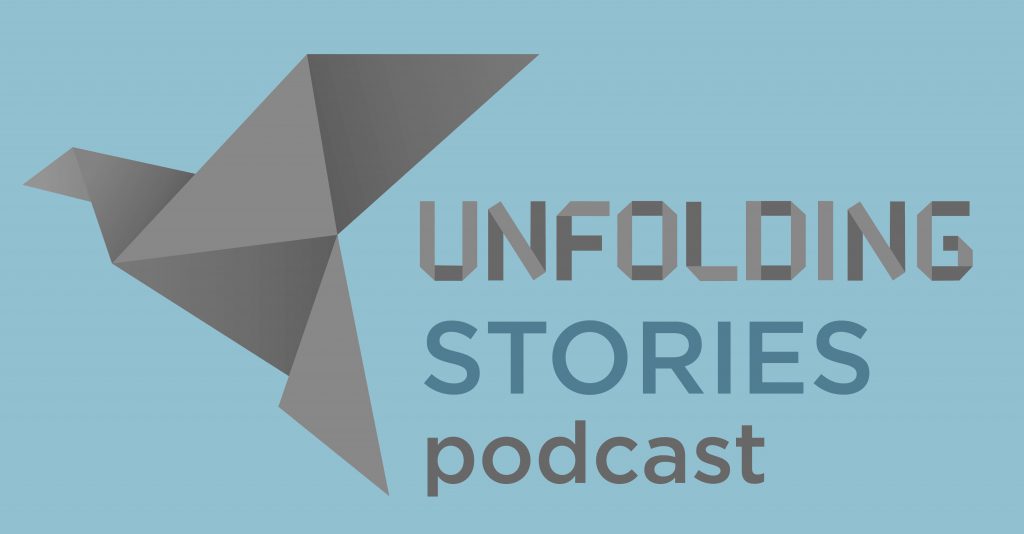 Aubrey Sampson's Unfolding Story:
I became a Christian when I was eleven years old. My parents moved us from Georgia to Oklahoma and began to take us to church for the very first time- this Southern Baptist Church in Oklahoma City, and there was a guest preacher there for an old-fashioned Revival meetin'- He came every night for one week. This guy Rick Stanley, was the stepbrother of Elvis Presley- and he talked about how he had been touched by Two Kings- The king of rock and roll, Elvis Presley J and the King Jesus……and as cheesy as it sounds, God used that message to make a powerful impression on my little eleven-year-old heart. So, I marched down the aisle of that Southern Baptist Church and told that preacher that I was a sinner in need of a Savior and I got baptized the next day… I came to Christ quickly. That's my conversation story- not a slow decision, but I mean I heard the gospel and jumped. I felt like God wouldn't let me stay in my chair- He was pulling me to himself.
I have absolutely no doubt the lord was calling me that day I felt the HS with me right away- a quick conversation and I have walked with Jesus for 30 years now. I have gone through difficult seasons- I was sexually assaulted on as school bus when I was 13- that's what my first book, Overcomer is about, but God has been with me the whole way- my relationship with him has thrived. I have loved the word of God, walking with God- the presence of God.
But a few years ago heralded a weird season for us. My husband Kevin and I were going through this incredible time–we were opening the doors to our brand new church plant- something we had dreamed about for a long time and then my first book was coming out—all in the same week, October 2015—we were celebrating all these things we had been working hard towards and prayed about for years- God was really making our dreams come true.
But then, in that same week, I woke up one morning inexplicably unable to walk. Kevin was literally carrying me around the house. At the time, I was a runner, so I assumed it was a running injury—I tried the old faithful- RICE- rest, ice, compression and elevation- but it did not work… I was eventually taken to the emergency room and diagnosed with the chronic painful autoimmune disease, Rheumatoid Arthritis.
On top of that, my family was grieving the loss of my cousin Cameron- who I was really close with growing up—he was snowshoe hiking in crater lake national park Oregon, and fell off the side of the cliff, never to be seen again. So, I was grieving, my kids were grieving- he was like an uncle to them, my aunt and uncle obviously grieving- my whole family having a very difficult time- not just with his death but with the tragic nature of it.
Then, on top of that—my youngest son was recovering from spinal cord surgery and receiving ongoing care- physical, occupational, and speech therapy. He spent a week at the Children's Hospital, then about 2 months flat on his back…he wasn't allowed to move—we literally had to throw our legs over him to keep him from rolling and crawling- those were very difficult days. He's doing awesome now-and we are very privileged to have health care- which I know isn't the case for everyone- so I am so thankful- but it was still a long and hard season.
So all that to say, it was a crazy time- because it was like heaven met hell in the course of a week and you know I've been a Christian for over 30 years and I'd like to tell you that I was a model of bravery and courage and I more than conquered and I rose like a Phoenix from the ashes and saw the silver lining and did all of the Cliché things you 're supposed to do in times of trouble, but I just fell apart. I didn't know how to handle it…
my gnawing questions about suffering and God's goodness became too much to handle…my usual spiritual disciplines; things like bible study, prayer, silence, and journaling, were no longer helping me to feel connected to God. …and for the first time in 30 years I began to wonder if I was praying to God…. or to the ceiling fan. ..is God even real? Does God even hear me? I asked the questions we all ask in times of crisis, right?
I know God is not the author of evil, but I couldn't make sense of God not preventing evil from hitting my life and the lives of those I loved.
My relationship with God—which was once thriving, and beautiful and lovely, became this small, unrecognizable thing. Ultimately God no longer fit into the box I had designated for him and I had no idea what to do about it. What I didn't realize is that God was about to blow the box wide open and reveal more of himself to me.
One night, in God's perfect timing, a friend invited me to a concert—and I needed a night out, so I went with her….to this little theater in the round….we walked in, grabbed our seats, the lights dimmed and a screen descended from the ceiling with a trigger warning—it began to show disturbing images of pain, starvation, poverty, oppression- And I was thinking, what is happening ,why are we here? Then this choir in dark robes walked on stage and started singing this ancient funeral dirge- low, slow, and depressing, and soon the mood shifted…the audience, including me- excited for the concert to start, had the wind taken from our sails… I turned to my friend- and was about to say, "we need to go…remember I'm avoiding emotion– this is too much emotion for me to handle…"
But what I didn't realize was another choir was actually planted in the audience…surrounding the entire theater- posing as audience members then suddenly they stood up and started singing over us this hopeful, joyful, triumphant song…. startling but not scary……the sang over us like they were performing life-saving surgery- and soon the entire audience's focus shifted to the new hopeful choir…the dirge was still being sung, the suffering images still being displayed…. but the hopeful song was growing louder….and that song began to overpower the dark heavy, funereal song …and suddenly, from within the deep places of my soul that had been so grieving, so hurt, feeling so betrayed by God, that had been avoiding, hiding…, I felt God say, "Aubrey this is what I do….I don't pretend like evil and pain and suffering don't exist and you don't have to either…. but I sing a louder song over them – a song of hope and joy and renewal and restoration and healing."
I sat there and bawled like a baby–finally releasing my fears and worries and sadness to God and have experienced his loving, faithful, presence with me every day since then.
What I didn't realize at the time–That concert was a LAMENT concert and it was the first time I was exposed to the spiritual discipline and biblical language of lament. And from that night on- for the next three years, really, lament became the language, the discipline, the experience that God used to move my heavy heart back to a place of hope.
And now- three years later- I don't have many clear-cut answers- but I understand that there is a mystery to suffering- that if we allow it, can actually draw us deeper into intimacy with our God.
No matter what form lament – prayer, journaling, poetry, music, etc takes, we see over and over that our God aligns himself with suffering people. Just look at Jesus, Man of Sorrows, who publicly lamented over the death of his friend Lazarus. He lamented over the city and the people of Jerusalem. He lamented on the cross. He lamented for his own pain and for us. He pulled his dear friends aside in the Garden of Gethsemane and said in Matthew 26:38-39, "My soul is crushed with grief to the point of death. Stay here and keep watch with me." Then he fell, his face on the ground, and lamented again: "My Father! If it is possible, let this cup of suffering be taken away from me. Yet I want your will to be done, not mine."
Jesus knew lament intimately. In fact, Jesus did one better; he became lament for us—he took our laments on himself on the cross. Because he knows suffering personally, Jesus is not afraid of our honest expressions of pain. In Jesus, our suffering can become a place in which God bids us, "Come near."
Lament helps us to listen for God's louder song and to believe that one day, we will hear it above the noise of our pain.
–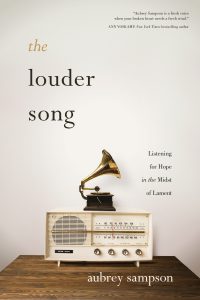 Aubrey's new book, The Louder Song: Listening for Hope in the Midst of Lament, is now available for purchase from NavPress.
67