We love being able to partner with incredible ministries like WayFM to help get God's Word into the hands and hearts of people wanting to better understand who God is and his purpose for their lives. Through our WayFM partnership thousands of our HelpFinder Bibles have been sent out to help people go deeper into Scripture and easily find answers to some life's toughest questions.
We hope you are as encouraged by Pastor Chad's words as we are.
by Pastor Chad, Director of Ministries at WayFM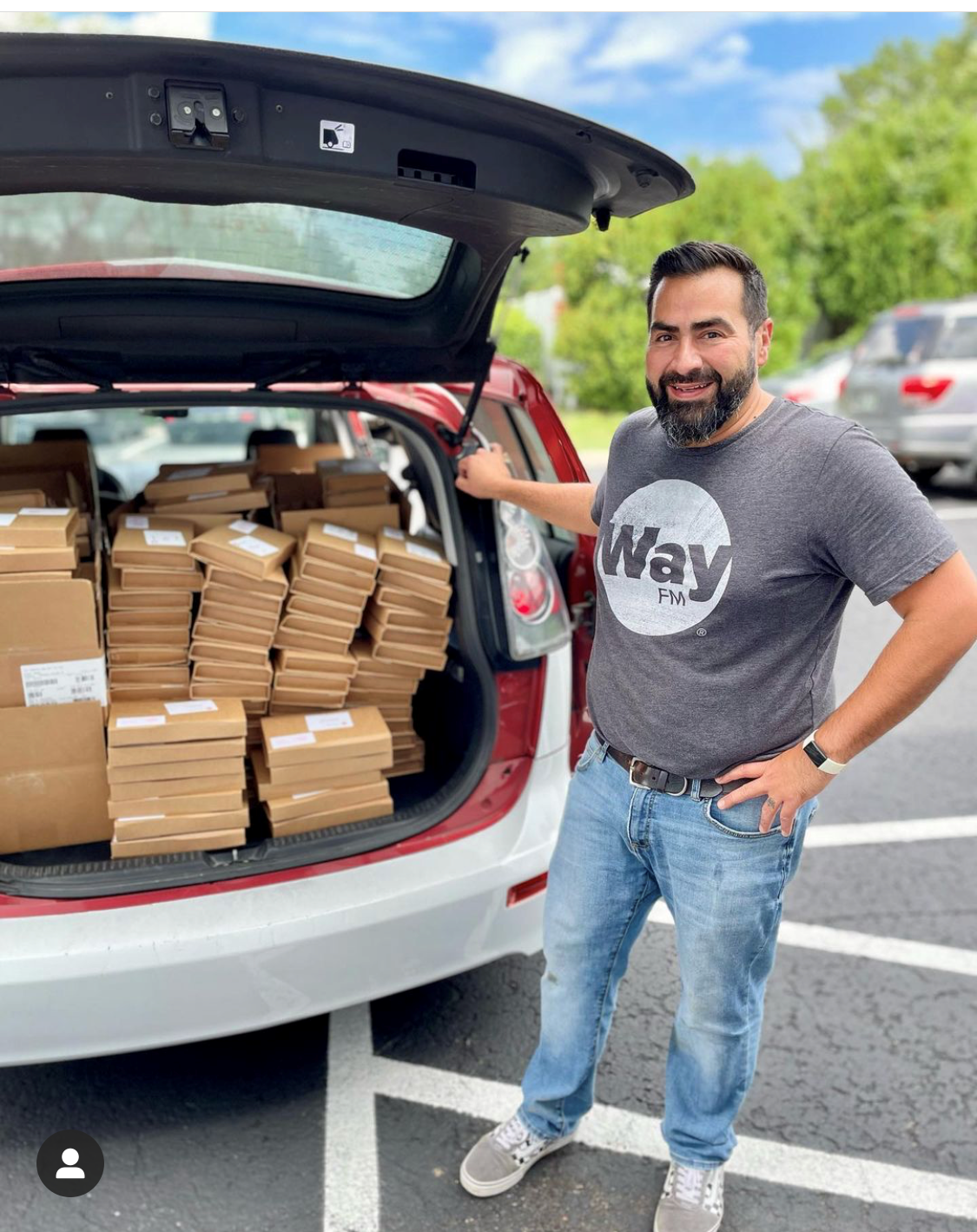 An incredible ministry that we have at WayFM Radio is our Free Bible Ministry, which exists because of our partnership with Tyndale. One of the encouraging elements of this ministry is that we ask people why they need a Bible. Maybe I shouldn't be surprised, but almost every week I am amazed by the varying reasons.
Here are a few reasons from last month:
"My husband, our two children, and I are starting over from scratch after getting out of my family's toxic home, and I'm not able to get anything from the house, including my Bible. I know I can get a Bible on my phone, but that comes with distractions and I want to give all my attention to God." Mariah, Panama City, FL
"Mom sent me to my first church camp this summer. Camp Fuego in Louisiana. It was amazing. I came home on fire for Christ. Unfortunately, my Bible has 9 missing books at the back of it. Not sure how it got damaged. Mom says the Word is like food for my soul. Can you send me some 'food'? My soul is hungry. I am 14 years old." Billy, Sherman, TX
"I want to start my own spiritual walk with God. As a person raised by Wiccans, I never felt their beliefs reflected who I was, and buying a Bible by myself is a difficult thing to do, including going to church." Tara, Shelby, MI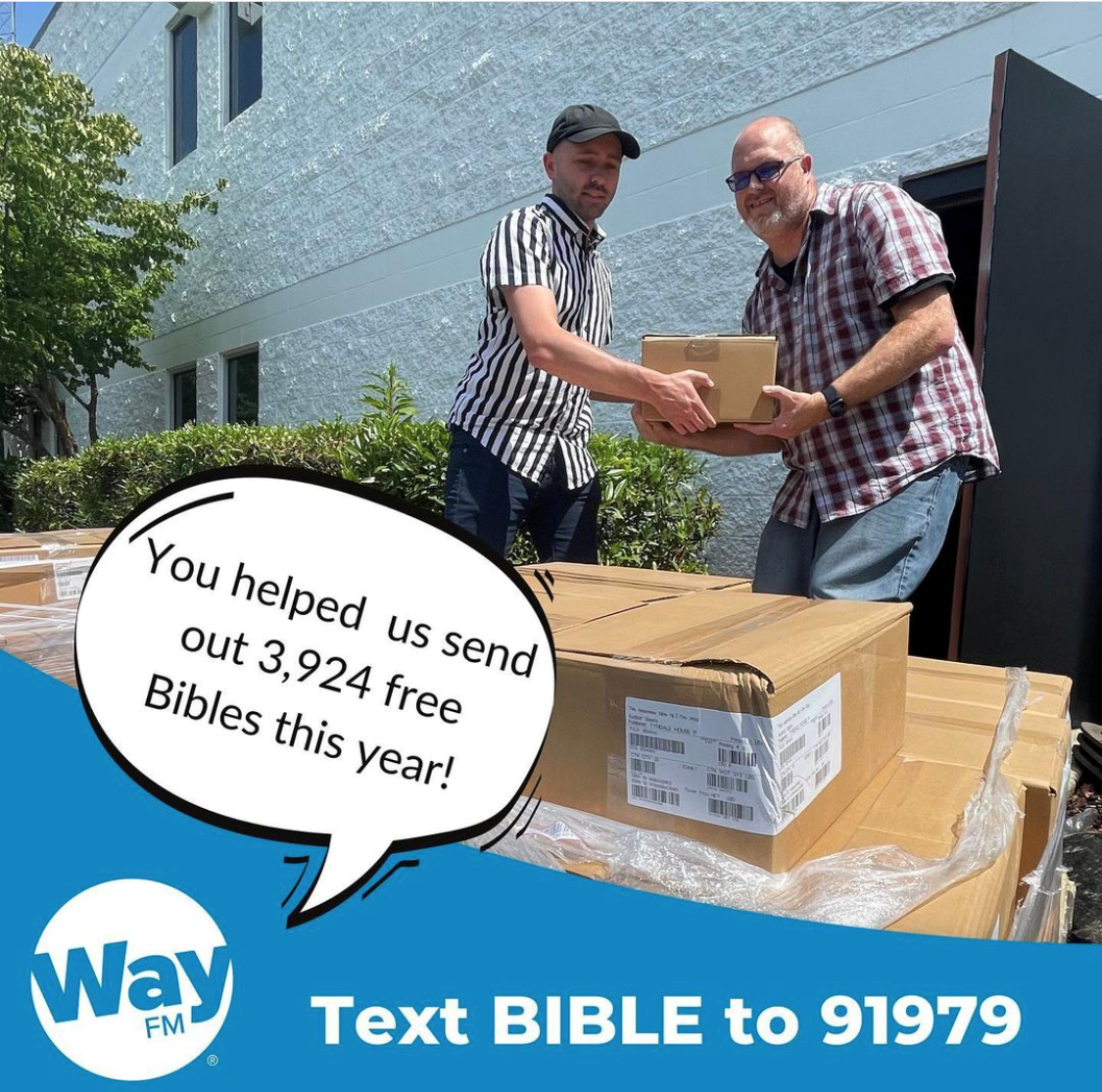 "I was homeless and addicted to heroin. I listen to your station and it gives me hope and I have become closer to the Lord! I would like to learn more, but money is really rough right now." Amy, Louisville, KY
"It's been too long since I've read or studied God's Word. WayFM has inspired a tugging in my heart to grow closer to God and to learn more about Jesus." James, Anna, TX
Each month, we gather a group of supporters, listeners, and staff to prepare the Bibles to mail out. Before each Bible mailing, we read many of the stories from the current list and pray that the power of God's Word will impact the recipients in great ways.
Let us remember the words of Hebrews 4:12, "For the word of God is alive and powerful. It is sharper than the sharpest two-edged sword, cutting between soul and spirit, between joint and marrow. It exposes our innermost thoughts and desires."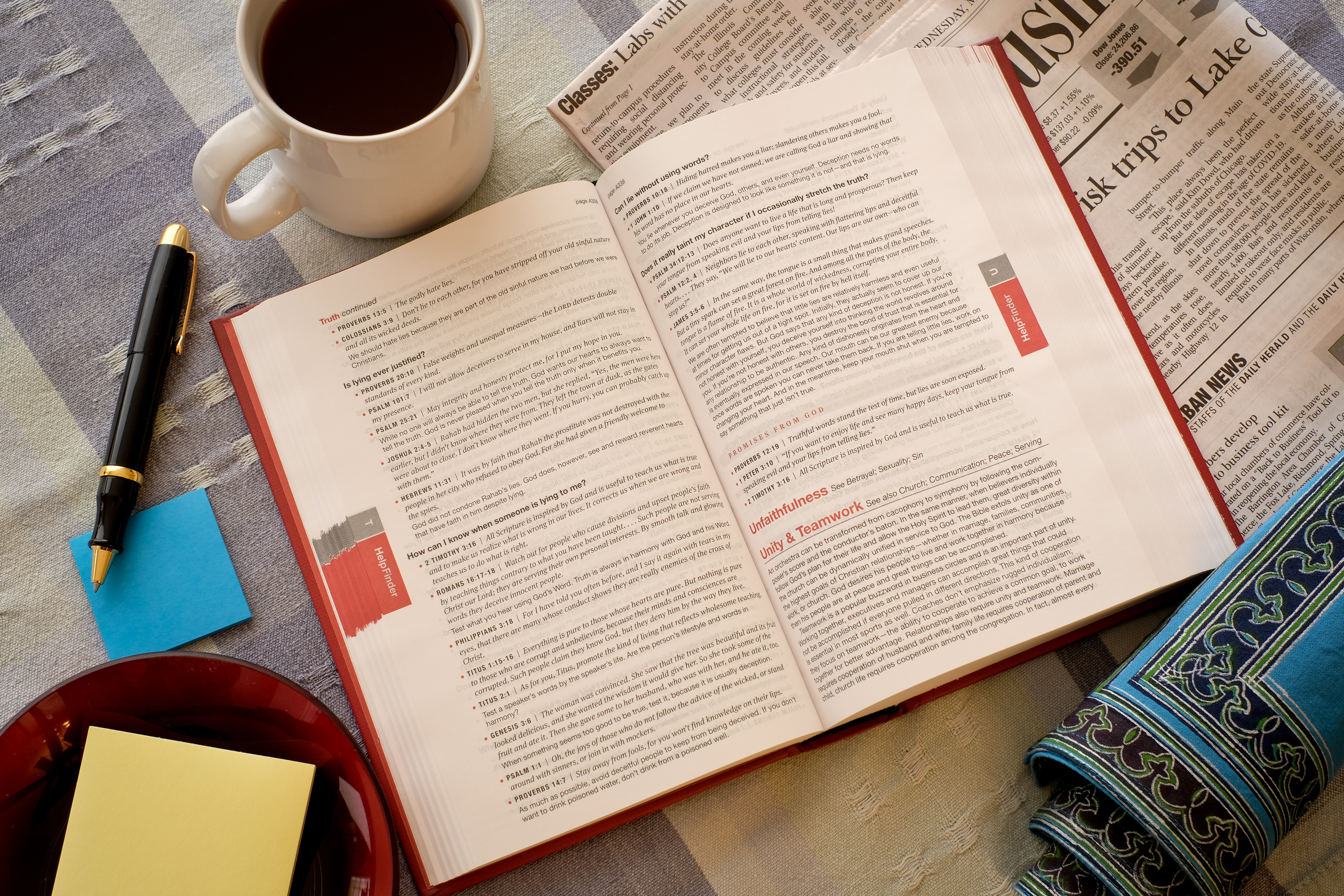 The HelpFinder Bible includes an extensive topical index that addresses life's questions, needs, and concerns. It enables you to quickly and easily find the help you need in God's Word. Read an expert from the HelpFinder Bible.