As we celebrate the amazing miracle of the Word becoming human, we thank God for the gift of his Word that continues to transform our hearts through Scripture.
We absolutely love being able to work on Bibles and help you find the one that's perfect for you. And we love using them in our own lives as well! Is there anything better than opening a new Bible? That first glimpse of the cover, hearing the crack of the spine as you tenderly open it for the first time, smelling the fresh pages, and just basking in the beauty of God's Word in your hands—it's a glorious experience!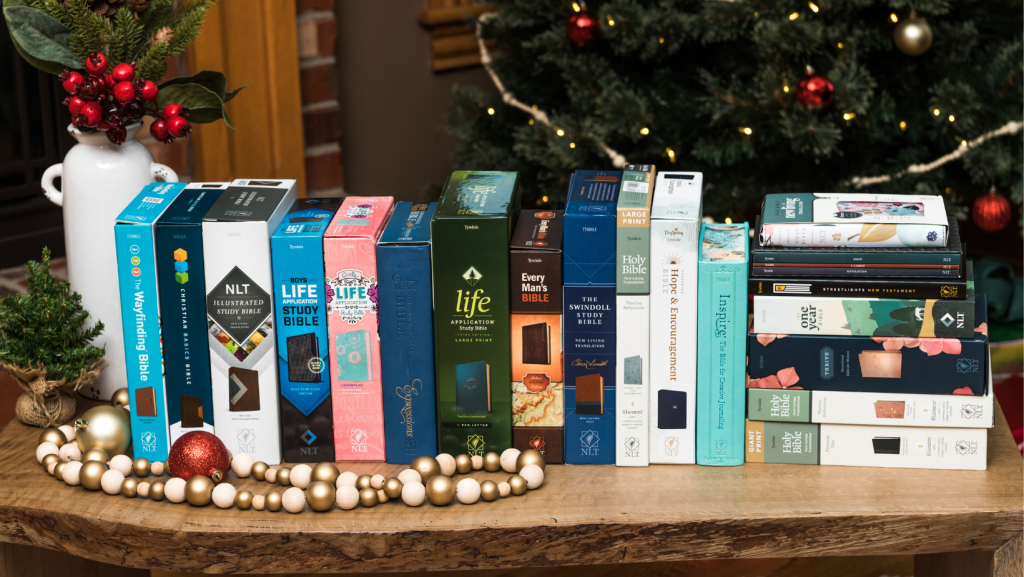 That is why Bibles are at the top of our Christmas wish lists. Here are our top picks. What are yours?
Sandra—I'd be thrilled to find the Chronological Life Application Study Bible under my Christmas tree this year. I've wanted to read the Bible in chronological order to gain a deeper understanding of how the various pieces of the Bible fit together. I love the vibrant pictures and illustrations in this full-color edition—they are visually engaging and help bring the stories to life. Plus, the Life Application study notes will help me apply the Scriptures to my everyday life, providing guidance, insight, and a deeper relationship with Christ. This Bible truly combines my desire for wanting to read the Bible chronologically with my desire for the Bible to be visually appealing and packed with incredible study notes to help me understand and apply Scripture to my life, making it the perfect gift for me this Christmas.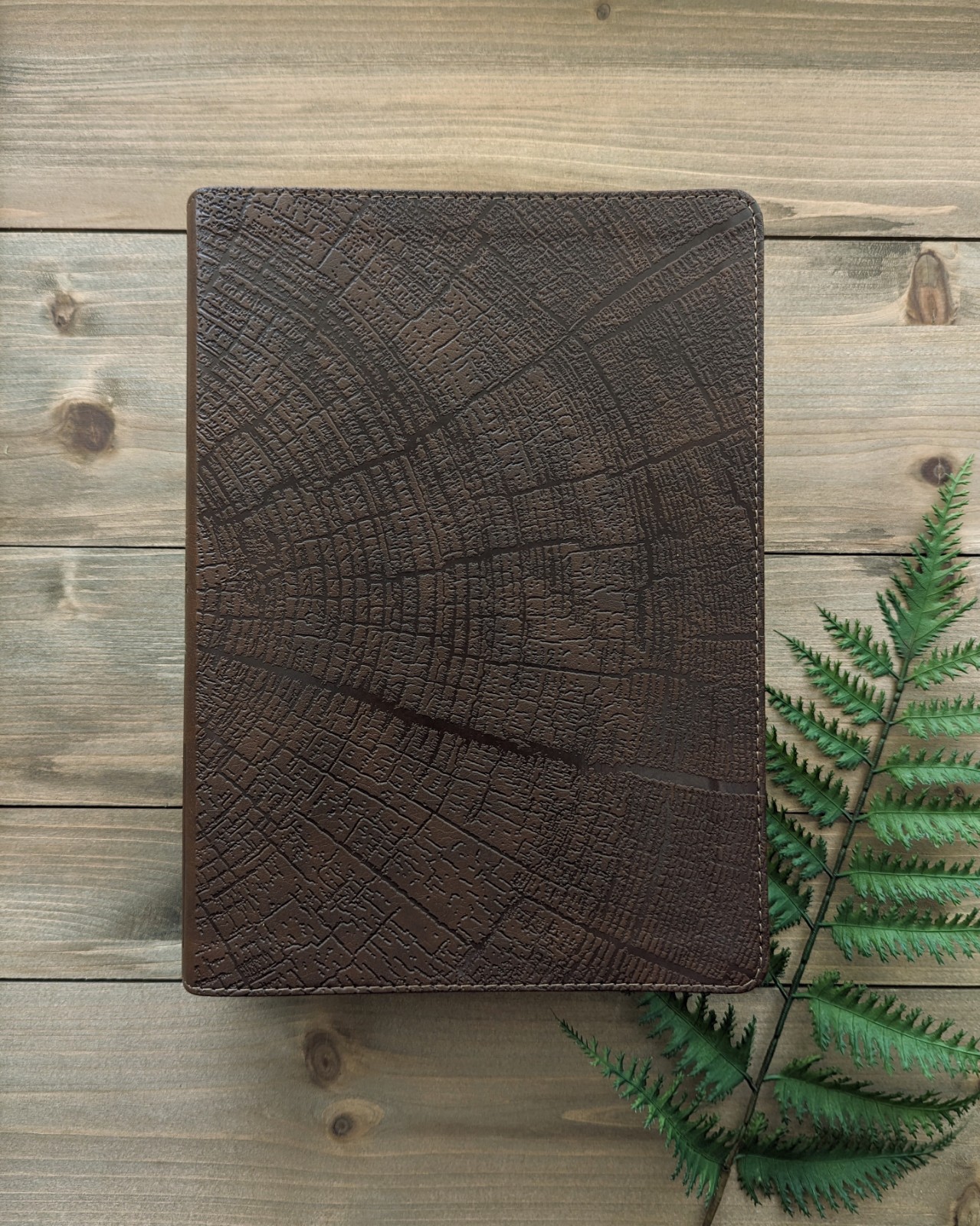 Mindy—This Christmas, I would love to find a Courage For Life Study Bible for Women under my Christmas tree. With a Bible study on every page and the rich, beautiful design, I can't wait to dig into the lessons that bring God's Word to life and remind us that we can live courageous, purposeful lives for Christ. In fact, I would also be excited to find a Courage For Life Study Bible for Men under the tree for my husband. We could study the Bible together as we begin the new year!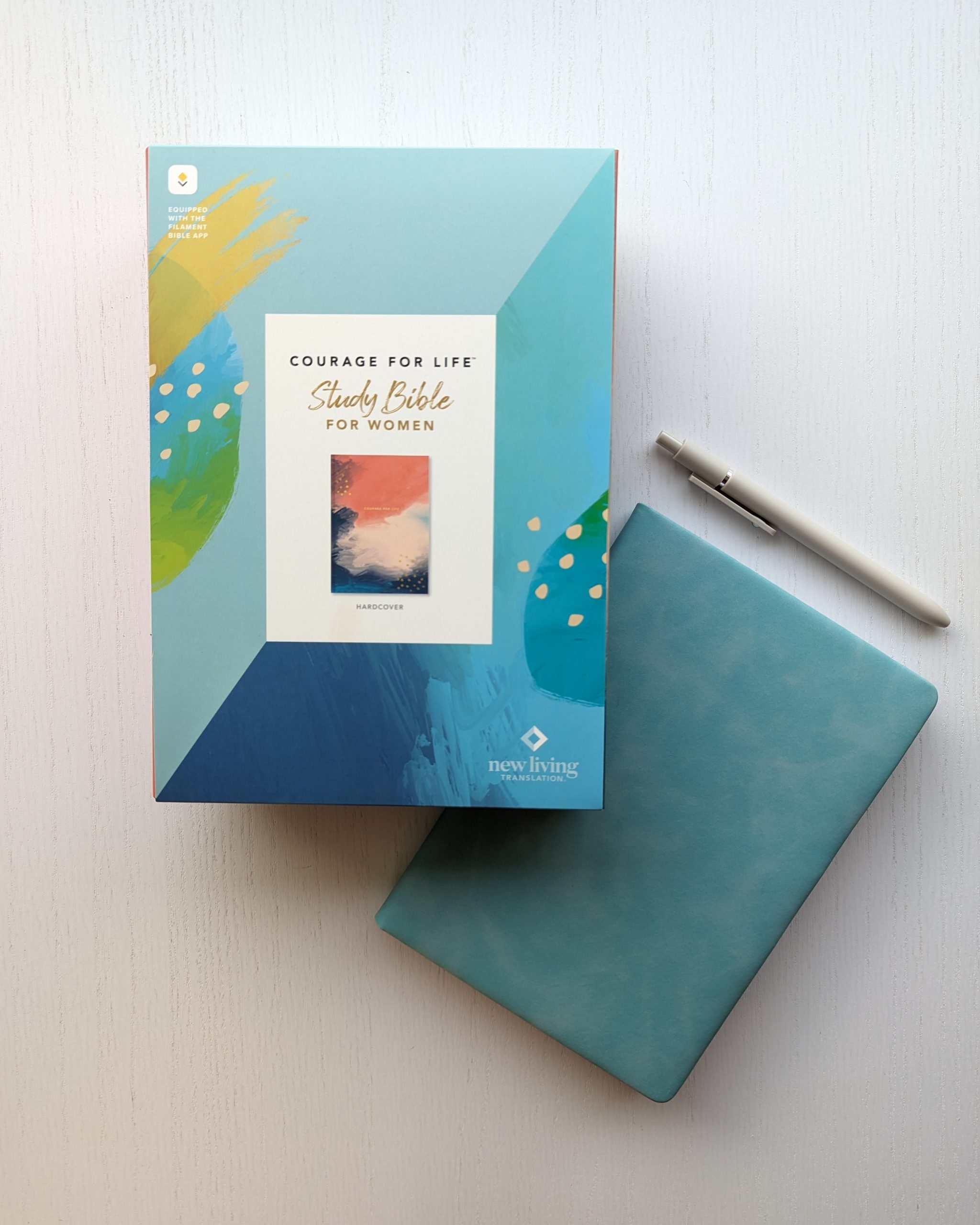 Maissie—This Christmas, I hope to receive the DaySpring Inspire Illustrating Bible. This is just the Bible I need to creatively interact with God's Word. There is so much beautiful, new artwork that I can color or paint and plenty of space to create my own art based on what God is teaching me in Scripture. A great added bonus is the Filament Bible app! I can scan the page number with my phone and read devotionals, study notes, and articles, watch videos, or interact with maps to help me understand the Bible better. This is a beautiful Bible that I could leave for future generations.
Shop other Inspire Bibles with Filament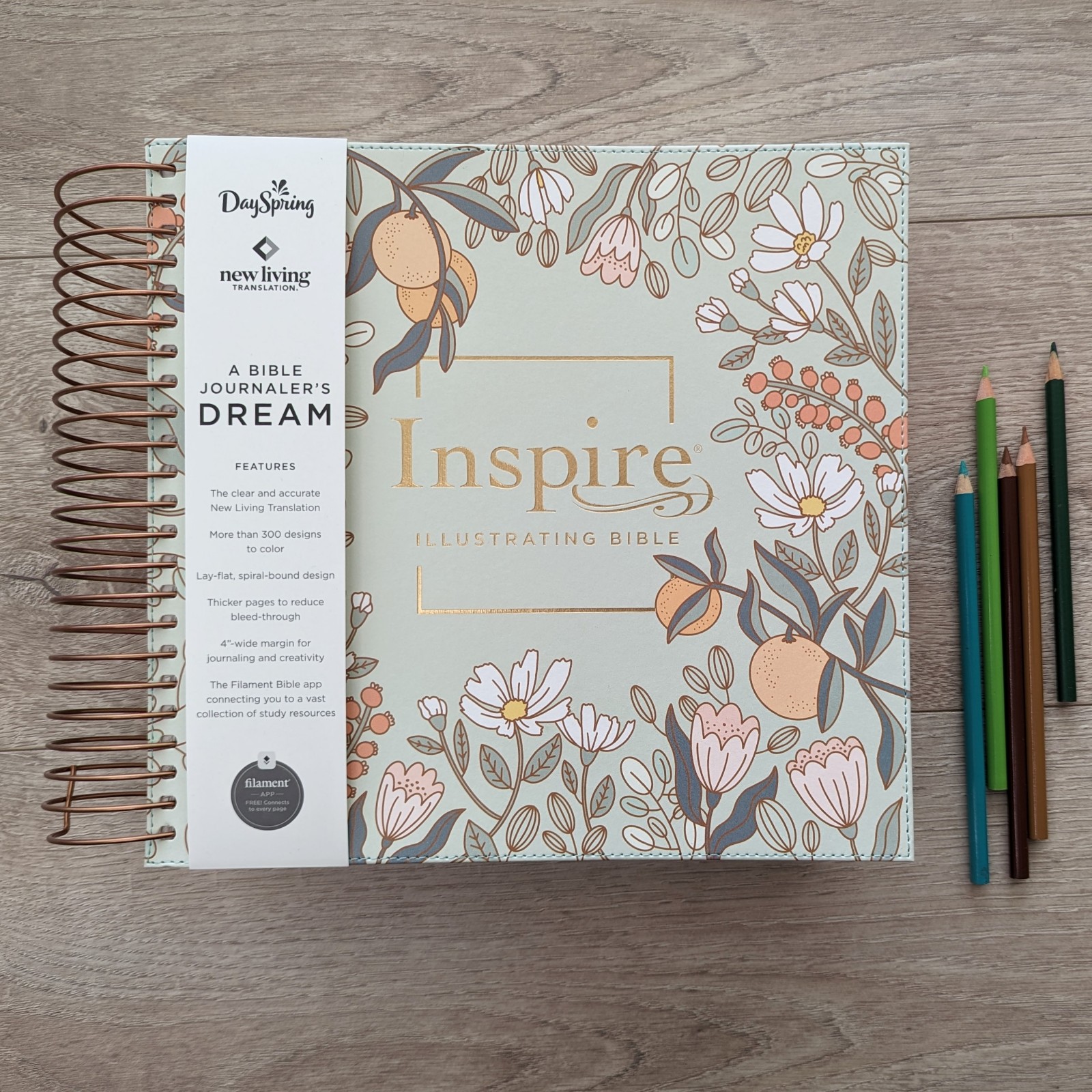 Jeff R—My wish for this Christmas is for the new Life Bible app. I have enjoyed reading so many different Bibles as each one provides me new insights for my life no matter what I may be going through or dealing with at the time. My only challenge has been having a specific Bible ready at my fingertips to reference when I need it. With the Life Bible app, I literally could have all my Bibles (study, devotional, reference, etc.) in the palm of my hand and build my own custom daily reading plan. Not only that, I would have content from thousands of top biblical scholars to pull from and reference and could also compare different translations side-by-side to see how each of them was translated from the original Scriptures. That is my Christmas wish!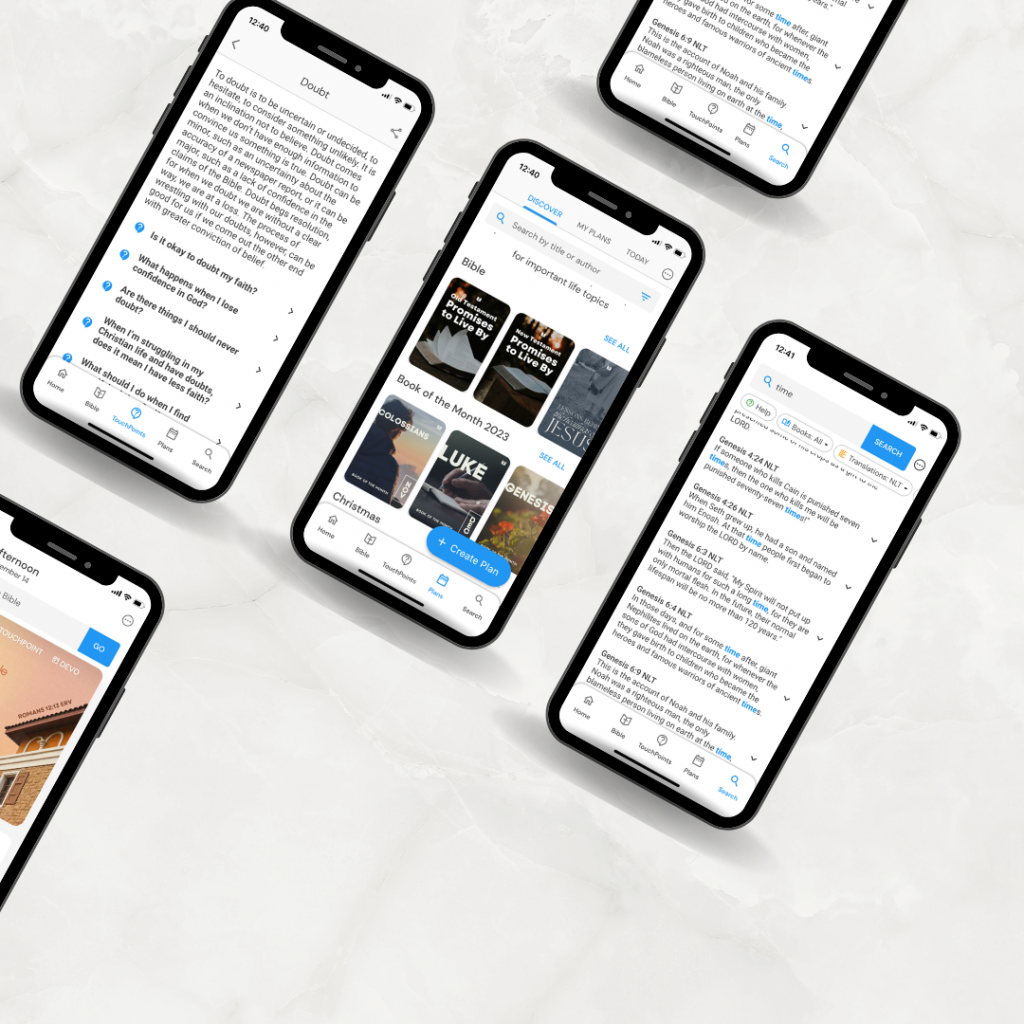 Maria—I am hoping to find Immerse: Messiah as a Christmas gift because it promises a transformative spiritual journey. This will be the perfect read for me to start the new year as we celebrate Jesus coming as a babe to all humankind. Its immersive format captivates me, allowing a deep dive into the life of Jesus and his teachings. I long to experience the Scriptures in a fresh, engaging way by reading Messiah and seeing how it will foster a profound connection with my faith during the Christmas celebration. Reading Immerse: Messiah will enrich my new year with divine wisdom and deep reflection.
Amy—I would love to find The One Year Bible New Testament under my tree this Christmas. Like other One Year Bibles, it will take me through 365 daily readings. But rather than cover the entire Bible, this will zero in on the New Testament, allowing me to read through it in about 5 minutes each day. But I will want to take more time with this beautiful New Testament, reflecting on the words and enjoying the beautifully designed pages. I love the way this Bible is put together, with lovely illustrations and plenty of journaling space to invite me to spend time with the stories of Jesus, the early church, and our calling as God's people who are living in the "now and not yet."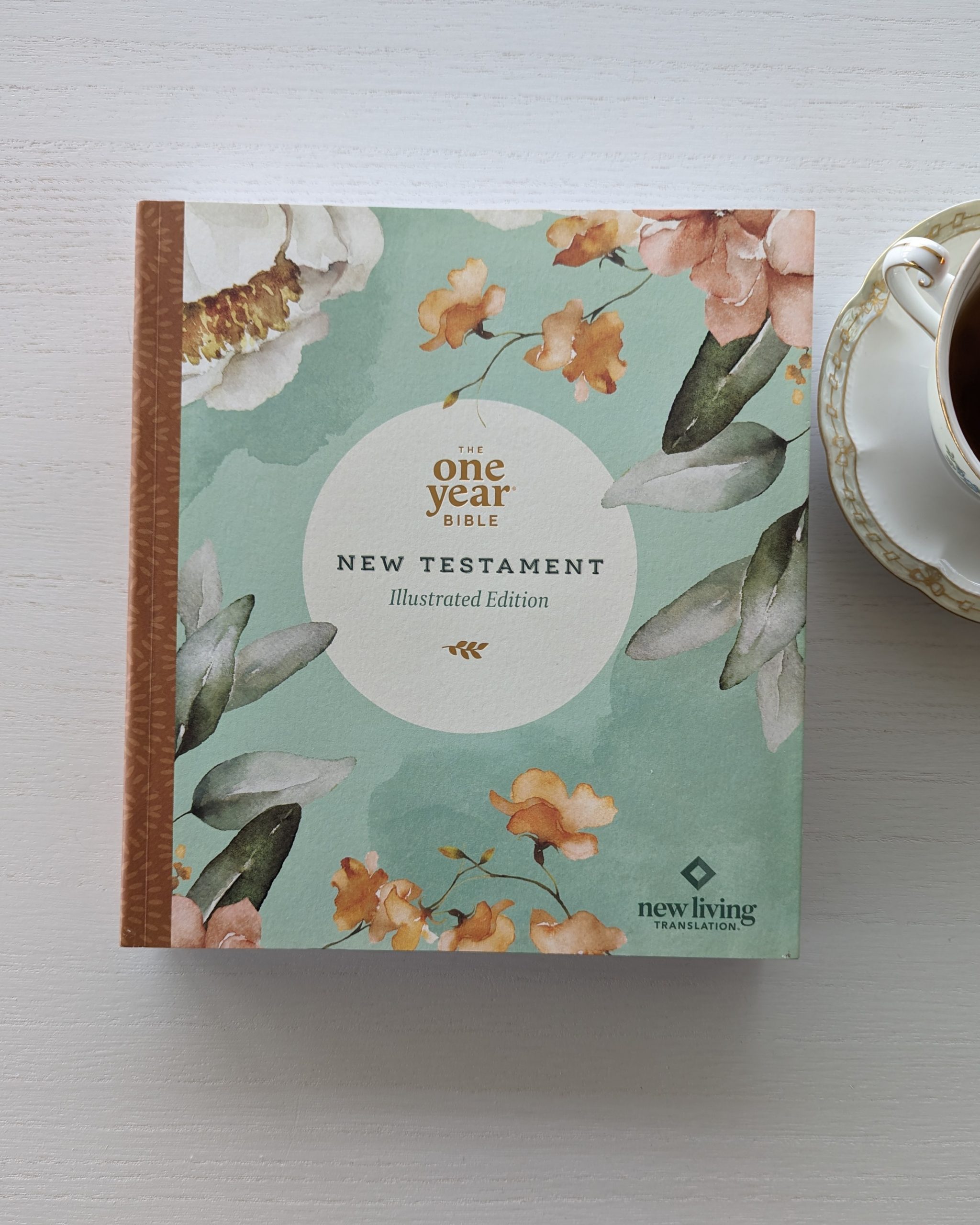 Becca—This Christmas, I would love to find The One Year Chronological Study Bible under my tree. This will be great to help me meet my goal of reading through the entire Bible next year. I'm really looking forward to the unique perspective this Bible will give me as the chronological order will help me see God's Word as one connected story rather than just individual books or verses. And if that wasn't enough, I know the daily introductions, questions for personal reflection, and articles on other biblical themes will further encourage my spiritual growth. I'm so excited that this Bible exists, and I'm looking forward to seeing how it will help me grow in my walk with God as I gain greater understanding of his story this next year!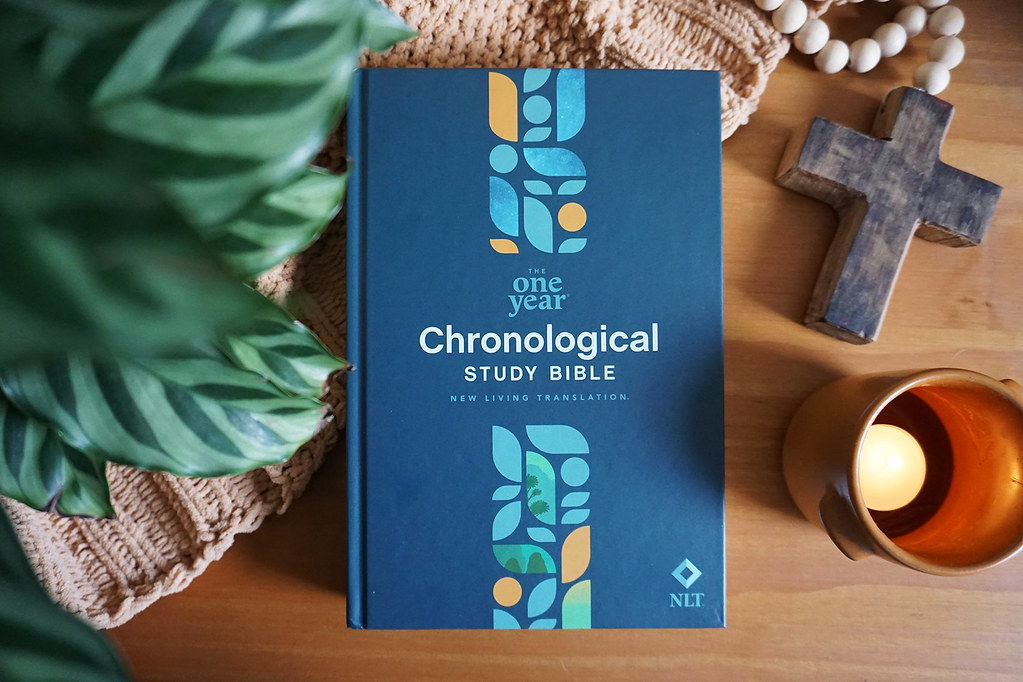 Kim—I'm hoping to receive the beautiful teal Student Life Application Study Bible this year. This Bible is truly amazing, and I want to dive deep into the full-color visuals, robust study notes, infographics, and more! It'll add so many fresh insights into my Bible reading this coming year. I can also scan the page to access Filament Bible app resources to supplement the study materials in this Bible or to listen to worship music or the audio Bible—and more. If there is a student of the Bible you're looking to find the perfect gift for, I highly recommend this Bible.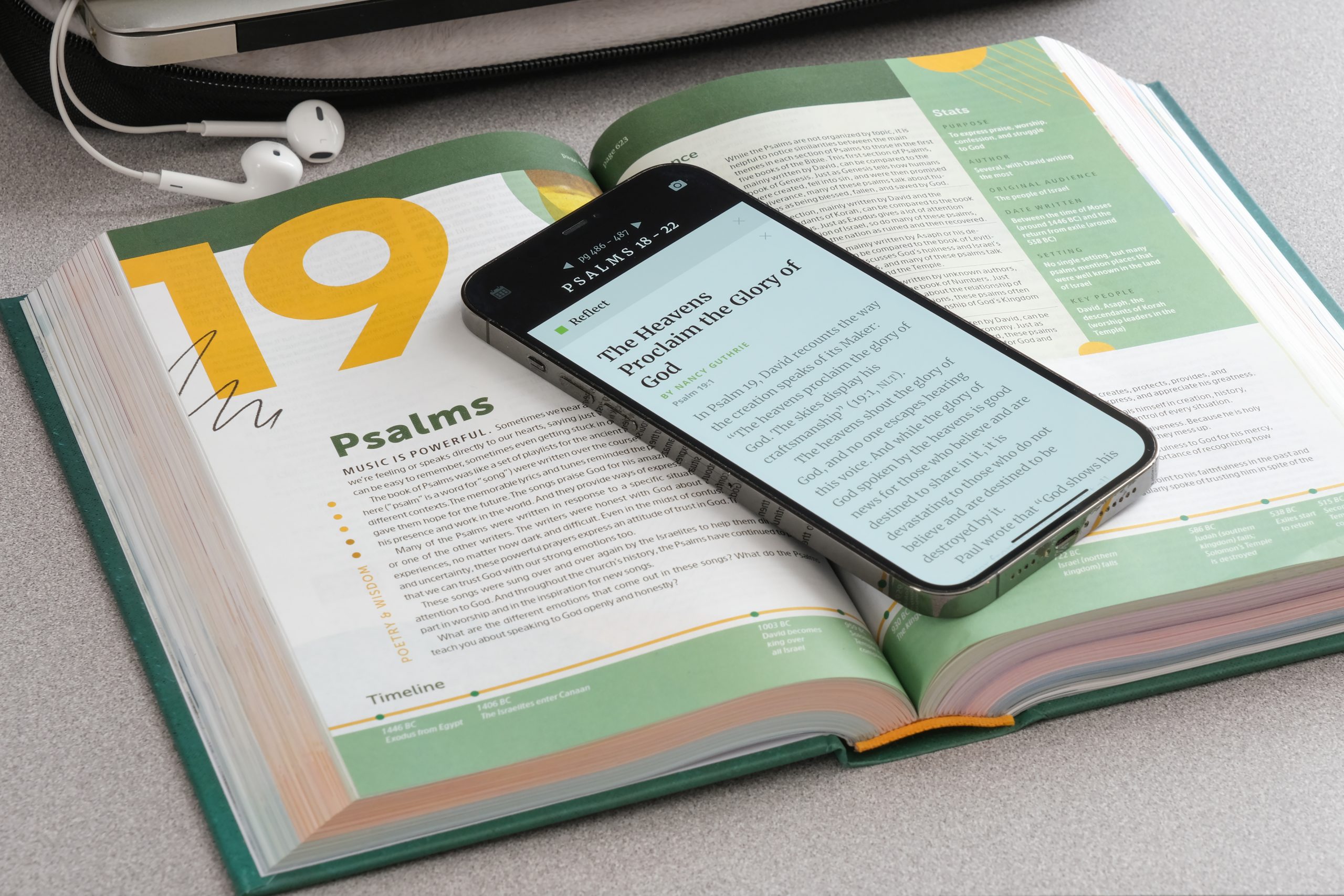 Sibley—This Christmas, it would be so special to receive as a gift the new Santa Biblia NTV, Edición personal, letra grande [Holy Bible NTV, Personal Size Edition, Large Print] in Rose Metallic. The size of this Bible is perfect—not too big or too small—making it a great Bible to have at my bedside for nightly reading. The large print also makes it easier to read without needing to reach for my glasses. However, what really draws me to this Bible is the unique cover design. It's modern and elegant with an abstract pattern that slightly resembles flower petals or peacock feathers, depending on how you look at it. Usually I'm more of a pink, girly girl, but I really love how this Bible is neutral with a little bit of glam. It makes me feel like this Bible will really last the test of time as fashions continue to change each year.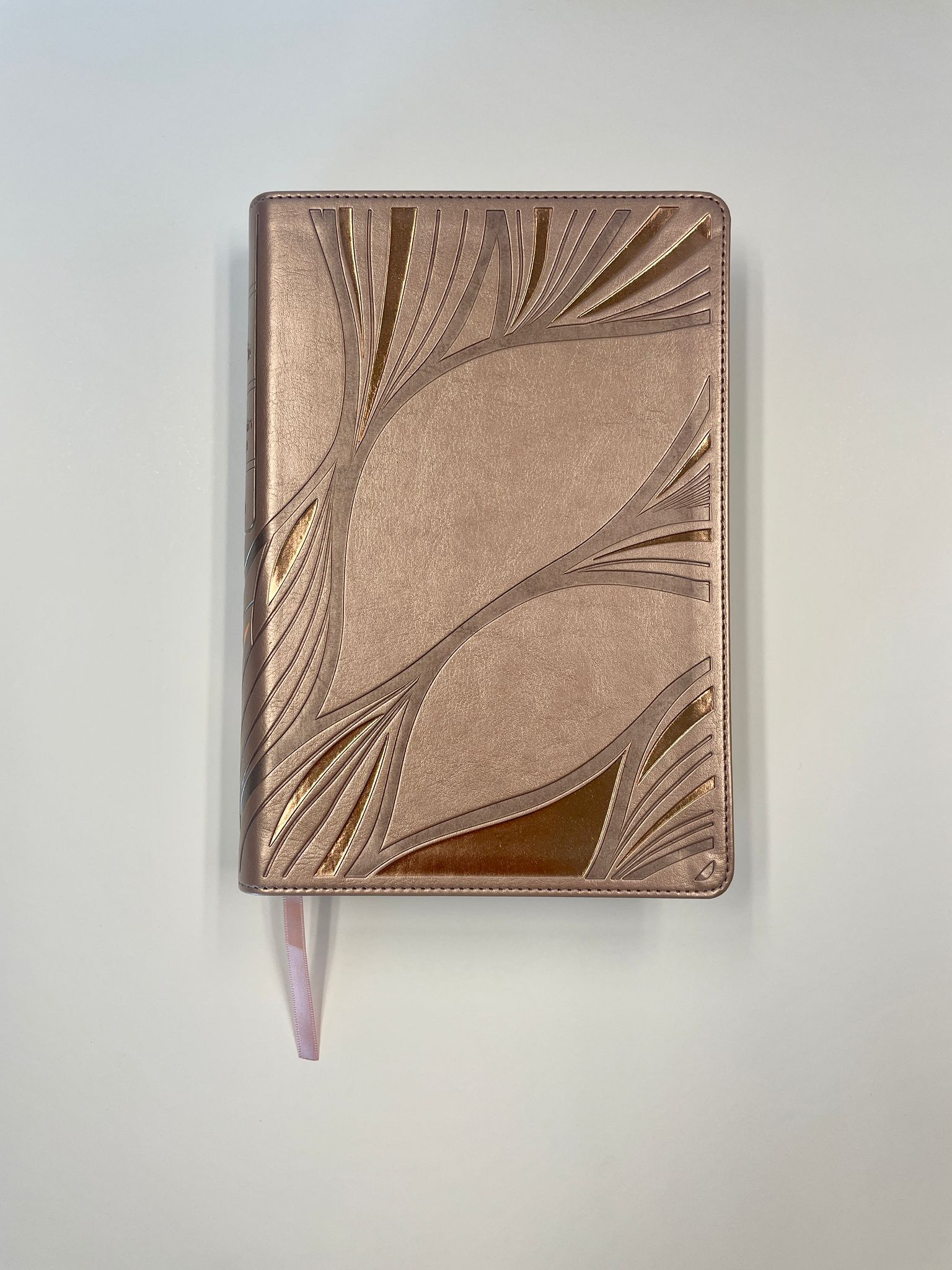 Callie—This Christmas, I'm asking for the new Thinline Center-Column Reference Bible, Filament-Enabled Edition with the rustic brown cover. I've seen the trim size of the other Thinline Reference Bibles, and I love it. For me, the font size is comfortable—not too small—and somehow it doesn't feel bulky like study Bibles tend to be. The brown LeatherLike cover is my pick because I always gravitate toward neutrals that are timeless, and I don't want to splurge on a Genuine Leather edition this year. I also love that it comes with the Filament Bible app, which I can use when I want to dig into something or find answers. What's even better is that it's already downloaded on my phone from another Filament Bible purchase, so I'm all set.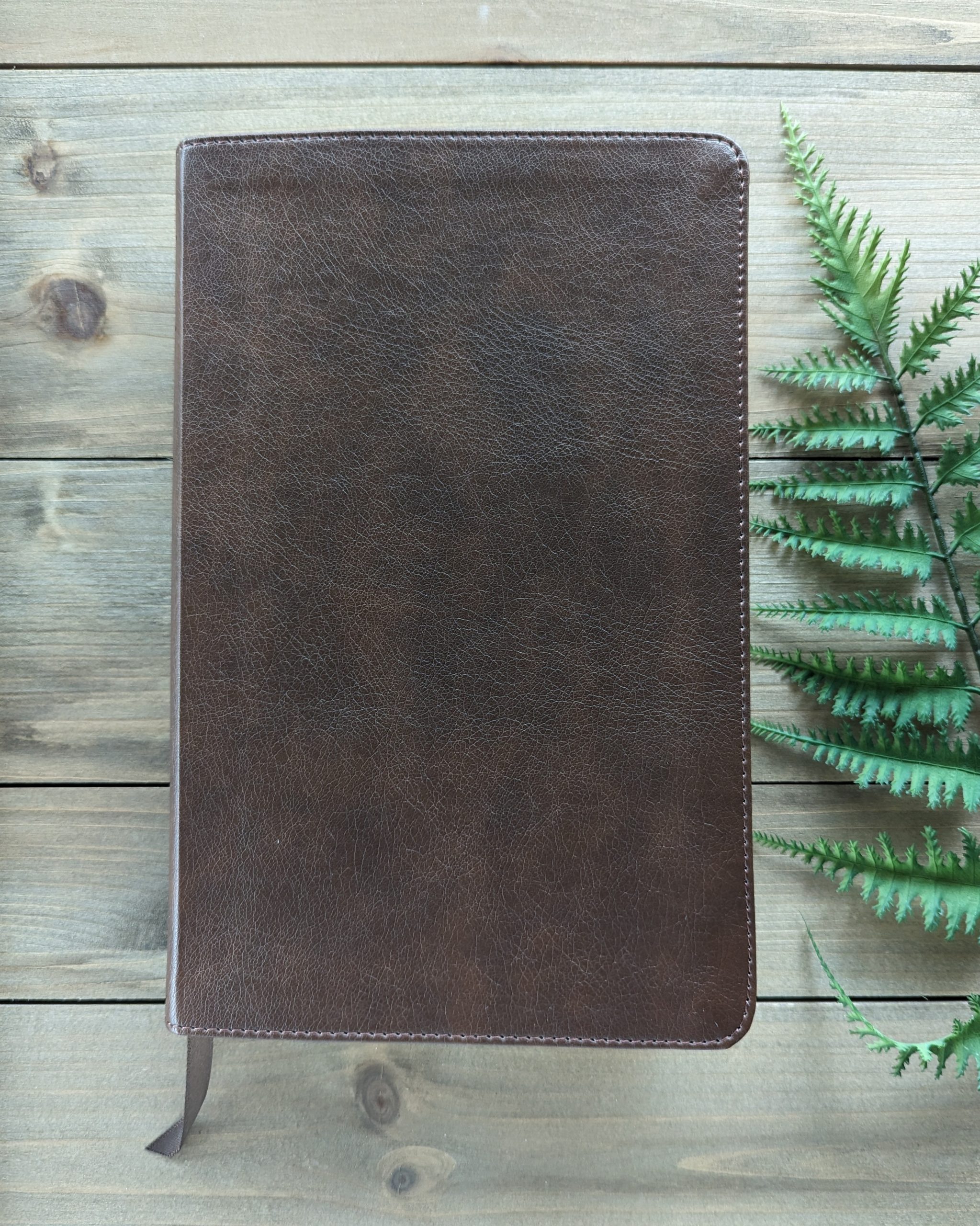 Evie—I am hoping to find the updated Hands-On Bible under my Christmas tree. There is nothing more precious to me than my kids and time in God's Word. With busy schedules and conflicting priorities, I would love to have a Bible that helps us all better connect in Scripture through fun games, weird facts (my elementary kid will love that), delicious recipes, interesting cartoons, and crafts. Now that it's in full color, we'll love looking at it even more!