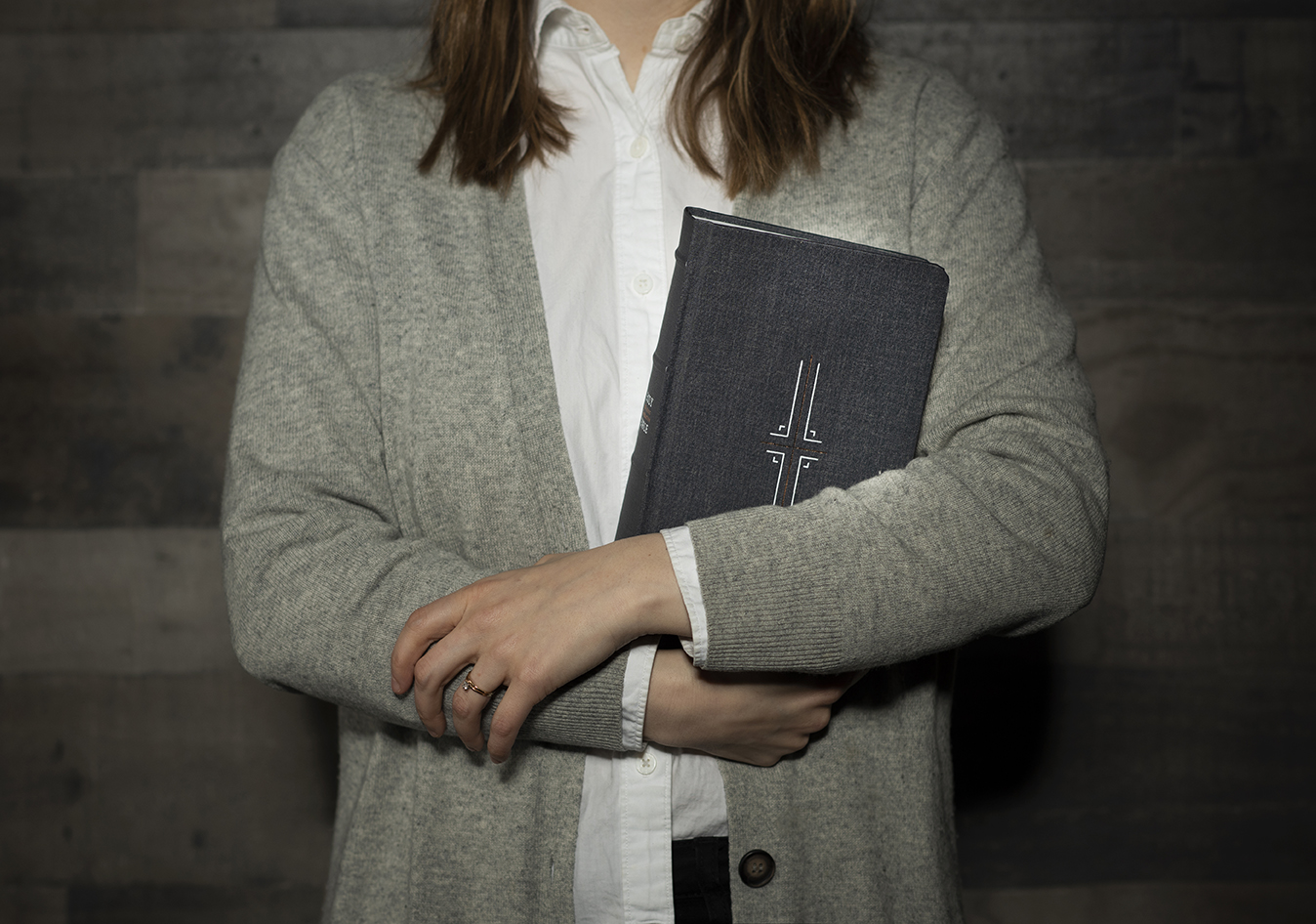 God has made each of us as unique individuals, and that extends to the way we hear from him through the Scriptures as well. Some of us love to dive in to the details of the text and study the historical background. Others want someone to come alongside us and help uncover just one nugget of truth to sustain our faith through the day. With a Bible as versatile as Filament, everyone can discover their own ways to connect with God through his word. Here are five stories from people who have different ways that they love to use the Filament Bible
Josh is a busy guy: he is both a real estate agent as well as the pastor of a small church in Mason, Ohio. He preaches from the NLT, and in the past he had a shelf of several Bibles that he would use for different purposes. Now, Filament is his favorite Bible and it has become the only Bible he needs. This makes sermon prep much easier, and he can carry all the notes and study tools he needs around with just one Bible and an iPhone.
Scott from Madison, Mississippi reached out to us to let us know how much he is enjoying the Filament Bible and how it has transformed his family devotional time. He says Filament "is an amazing way to sit around the table with my kids and dig deeper into the word. We have all learned from it together and can't wait to see what will show up when we snapshot a page number on our device. Excellent links to videos, maps, study, etc. Thanks for the relevant resource!"
Jane from Grand Haven, Michigan is an avid reader of daily devotionals. Her favorite is a little magazine that comes each month with several passages to read each day. She uses her Filament Bible and instead of just reading what the printed devotional says about the passages, she will instead scan the page with her Filament app and explore the app. She uses all three windows in the Filament app. "Study" offers interesting and insightful commentary that is short and sweet, lending more meaning to the passage right there in her hand. "Reflect" extends her devotional experience beyond what is printed in her magazine. And "See" is really fun, with interactive maps and especially the great videos that connect big concepts to the whole Bible with unique clarity in just about five minutes.
Jeremy is an artist in Savannah, Georgia. He is a professional photographer, and he would never describe himself as a strong reader. He loves God and desires to know him better through the Scriptures, but try as he might he has never been able to connect deeply just through print Bibles. With Filament, he has found a new way to connect with God's word that works with his brain—a clean, simple Bible for undistracted reading right alongside an app with visual content to help him make those connections.
Anthony is a young man who loves the NLT since he discovered it six years ago. I'll let him tell you about his story with Filament in his own words, which he sent to us in a Facebook message: "I purchased the Filament Bible and it has become my favorite Bible I have ever used! I love how portable it is, and how I can read the text without any distractions. Being a millennial, I also love how technology is used in this Bible! No matter where I'm at, I have unlimited resources just by pulling out my phone and scanning a page in Filament. It has changed the way I read and study the Bible! In fact, multiple friends have seen me use it and have bought copies for themselves, since they love it too. All I can say is thank you! Through the NLT and Filament, God has been speaking to me!"
We love hearing these stories about how people are using Filament.
What is your story? Share it with us by sending an email to filament@tyndale.com. Or get your own copy of Filament from Tyndale.com, your local bookstore, or anywhere books and Bibles are sold.