Morning, readers!
As we do on the blog, we are very excited to celebrate a new release this month. Romantic suspense novelist DiAnn Mills is known for her strong heroines and thrilling situations; her current FBI Task Force series pairs FBI agents with other organizations such as the airport rangers.
In Deadly Encounter, airport ranger volunteer Stacy Broussard expected a peaceful Saturday morning ride around the perimeter of Houston's airport. What she encounters instead is a brutal homicide and a baffling mystery. Next to the body is an injured dog, the dead man's motorcycle, and a drone armed with a laser capable of taking down a 747. Uncover the mystery as Stacy and FBI Special Agent Alex LeBlanc team up to prevent another deadly encounter.
Here at Tyndale House #Crazy4Fiction we have had the pleasure of working with DiAnn through many thrilling series. To kick off this new book release, we are excited to give away . . .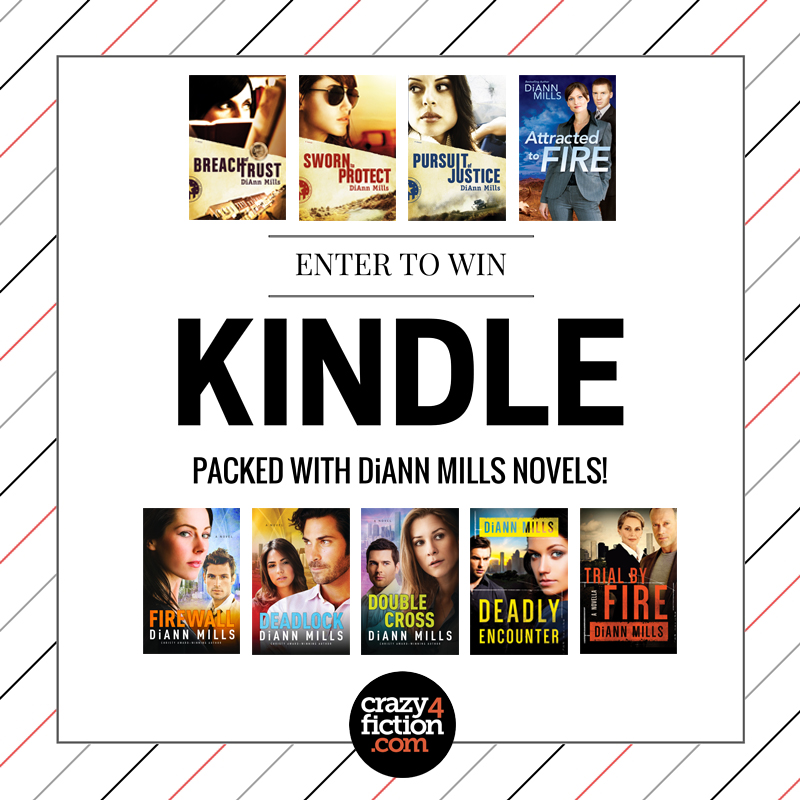 Grand – Kindle Paperwhite FILLED with some DiAnn Mills classics. (See image above for a sneak peek.)
$50.00 Bath Junkie Houston Gift Certificate
Texas Shaped Cutting Board
Fudge Patty – Uniquely Texas
Personalized Copy of Deadly Encounter
Personalized Copy of Deadly Encounter
How to enter:
Please use the Gleam app below to sign in and enter the giveaway. Having issues entering? Please let us know in the comments!
Interested in learning more about DiAnn and her novels?
Visit her online . . .
On her website
On Facebook
On Goodreads
On Twitter
Good luck!