Today we welcome debut author Jake Smith onto the blog as he shares with us a little on his family, sports, and what it all means to him. Don't forget to scroll down below for a prize packed giveaway including his debut novel, Wish.
***
Take Me Out to the Ball Game . . . or the Lake . . . or the Hobby Shop . . . or . . .

As usual, a smattering of Little League World Series games played across the Smith family TV in late August. Stunning, the ability of these kids. It felt different watching them this year, as my 12-year-old son, Pete, a baseball nut, had finished up his Little League season a couple of months earlier. Had things turned out differently, we could've found ourselves in Williamsport.
But it wasn't because his team lost in the state finals for Michigan. Actually, Pete didn't even play on the team from northern Michigan that competed in the play-offs.
As Pete's regular season wrapped up, the decision arrived about whether or not to try out for the all-star team. This tryout pulls together kids from all of the other teams and selects a dozen who will go on to compete in various travel tournaments leading up to the play-offs that, as long as they keep winning, could land them on ESPN during the national finals. In two previous years, Pete tried out for the all-star team in his appropriate age bracket, and both times he failed to make the team. The way his 12-year-old season was shaping up, however, redemption seemed at hand. Especially when the all-star coach continued asking if he was going to try out.
The schedule, however, didn't just include the weekend tournaments. Practices, every day. And recommendations from the coach on what kinds of activities the players shouldn't do during the day if they wanted to stay fresh for the baseball field.
In short, Pete saw that his entire summer would be determined by his baseball coach.
We left it up to him, painting a realistic picture—the potential for some wonderful experiences and lots of baseball, but also the sacrifice that would come with making such a commitment. And the family things he would certainly miss out on. He took only a few minutes to decide. "There's too many other things I want to do this summer, Dad."
Pete learned how to fly-fish, wading in a river and discovering where trout hide. He started playing his flute at church. He took great leaps in his tae kwon do lessons. We spent time at the beach in perfect sun-drenched days. I had my entire family around me on Father's Day at a Detroit Tigers game, which they won in the bottom of the ninth inning. We visited out-of-town family. He embarked on a new hobby of building model airplanes, the smell of enamel paint and rubber cement flooding me with childhood memories. We explored the library and he read. A lot.
There's no doubt sports build character: teamwork, coping with failure and disappointment, handling success, sportsmanship. Life lessons, all. But character is also built in the decision not to play and on the paths that decision can lead a young person . . . when the family walks those paths together. The imagination nurtured. The diverse experiences gained. The family bonds deepened. The perfect blend is where the skills and lessons of sports and non-sports overlap.
Pete discovered that summer isn't defined by baseball. Neither is life. We dedicate and commit ourselves to certain things—a career, a passion, an activity—but none of those things define us. Family does. And our relationships. And our faith.
It's the difference between what we do and who we are.
***
Thanks, Jake, for stopping by the blog today!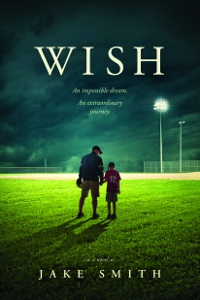 Wish is available in stores and online now. Click the image to go to the product page.
Don't forget to enter our Facebook giveaway for a chance to win a prize bag full of books, including Jake Smith's debut, Wish.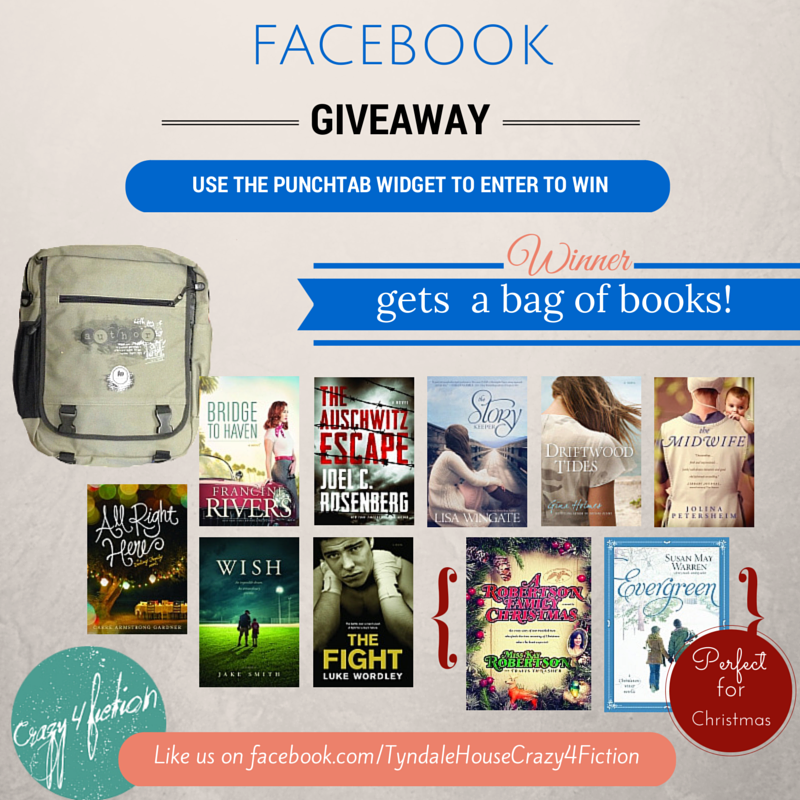 Click here to enter our Crazy4Fiction Facebook giveaway!
Have a wonderful weekend, readers!